Red Rock Canyon Open Space is a locals' dilemma in the summer. Go to this wild preserve catching the curious eyes of tourists along U.S. 24, or skip for something out of sight? Still, if a sandstone fix is what you need in Colorado Springs and crowds are what you fear, this is a better bet than Garden of the Gods in the busy season. Here we offer a quick loop perfect for a post-work refresher or family time on the weekend.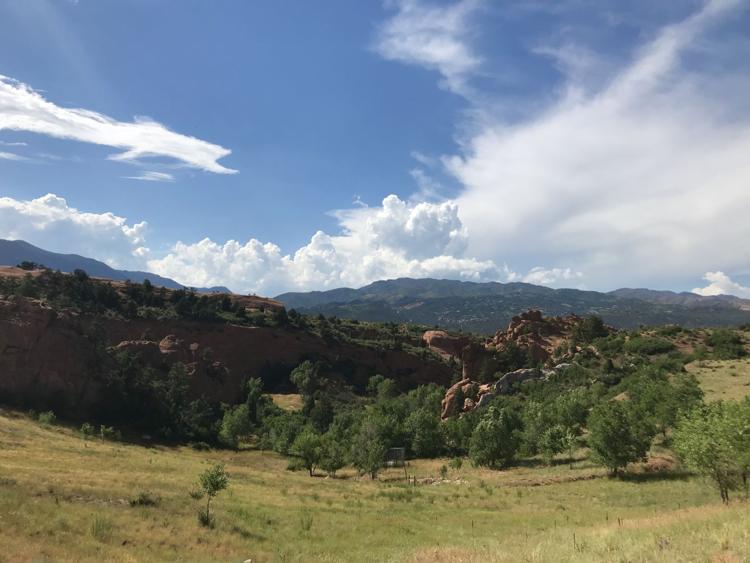 Start from the parking lot on the open space's east end. The Red Rock Canyon Trail leads to the pavilion beside a lovely reflection pond, Pikes Peak in view. Continue through wavy grasses between awe-inspiring rock walls, one colloquially and aptly known as the Whale. One blocky, weathered set of walls looks to be the remains of some ancient civilization, but it's actually the result of quarrying in the late 1800s.
The wide path reaches steadily uphill to the split for Red Rock Rim Trail. Hang left, but not before stopping to take in the panorama: the canyon in which you came, the city spilling beyond and the nearby outcrop like stacked pancakes over the greenery.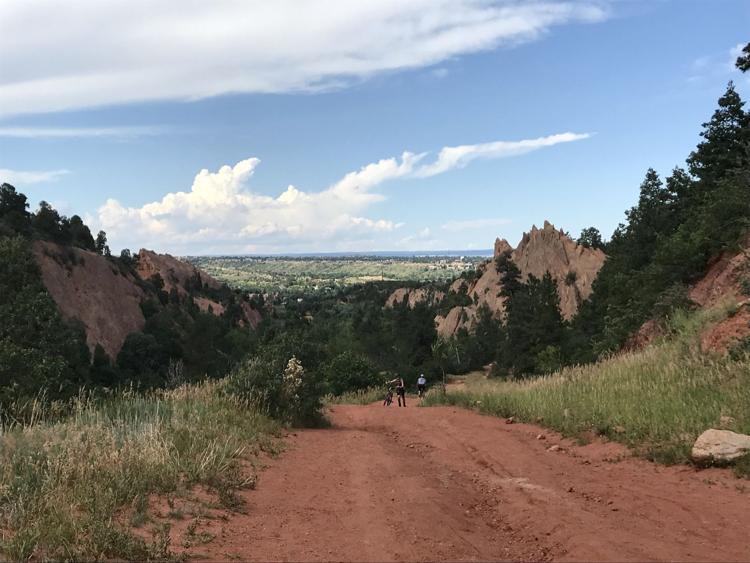 From shaded and enclosed, open air defines the second leg of the trip. The Rim Trail crosses the former landfill, which parks managers are trying to keep closed to visitors as vegetation grows. From here, behold the monolithic crowns of Garden of the Gods and Queens Canyon along the foothills rolling to Cameron's Cone and Mount Rosa.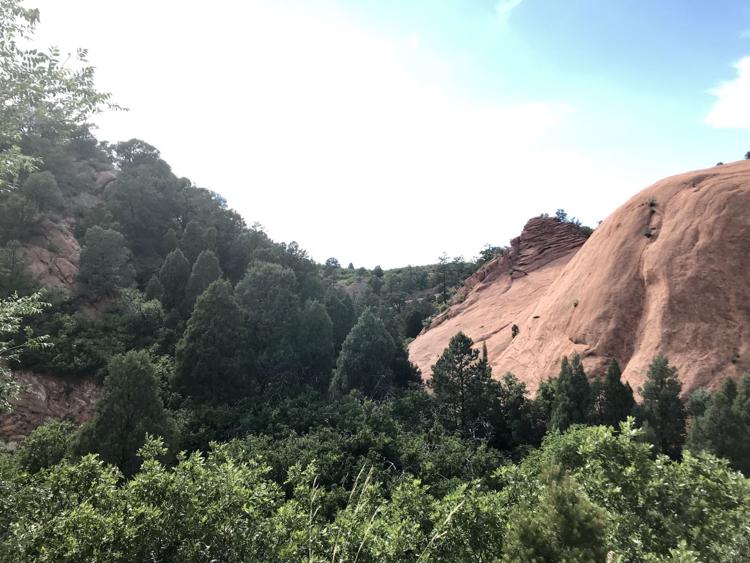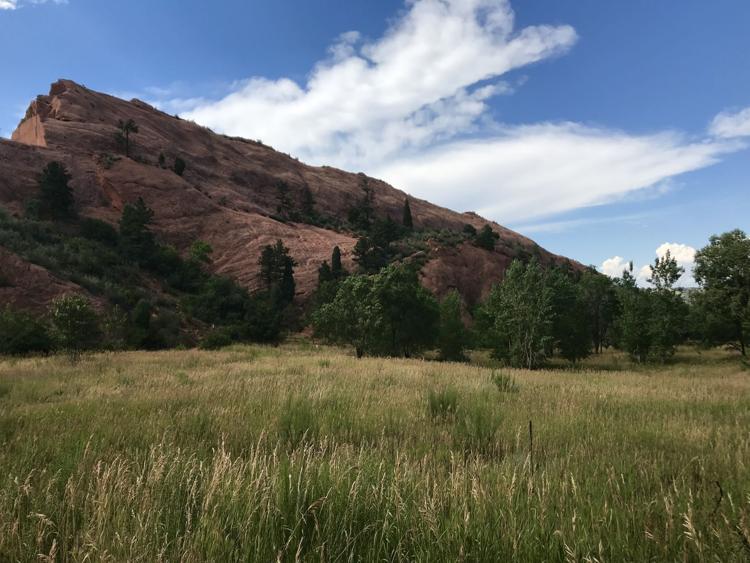 At the powerline, take the trail bending left and follow it back down to the parking lot.
Trip log: 2.15 miles round trip (loop), 359-foot elevation gain, 6,419 feet max
Difficulty: Easy
Getting there: Open space parking lot off U.S. 24, across from Ridge Road.
FYI: Dogs on leash. Nonmotorized, multiuse trails. Break-ins are known to occur; lock vehicles and don't leave valuables. Icy in winter.
SETH BOSTER, THE GAZETTE