The corner of Satya Wimbish's living room tells the tale of two types of residents.
Next to a pink kitchenette and a "Frozen"-themed castle, there's a toy fishing rod and a little stuffed mouse stuck in a string.
When playtime comes around, you could guess which things get picked out by Wimbish's young daughters and which are snatched by their "brother," the family's 4-year-old cat, Pluto.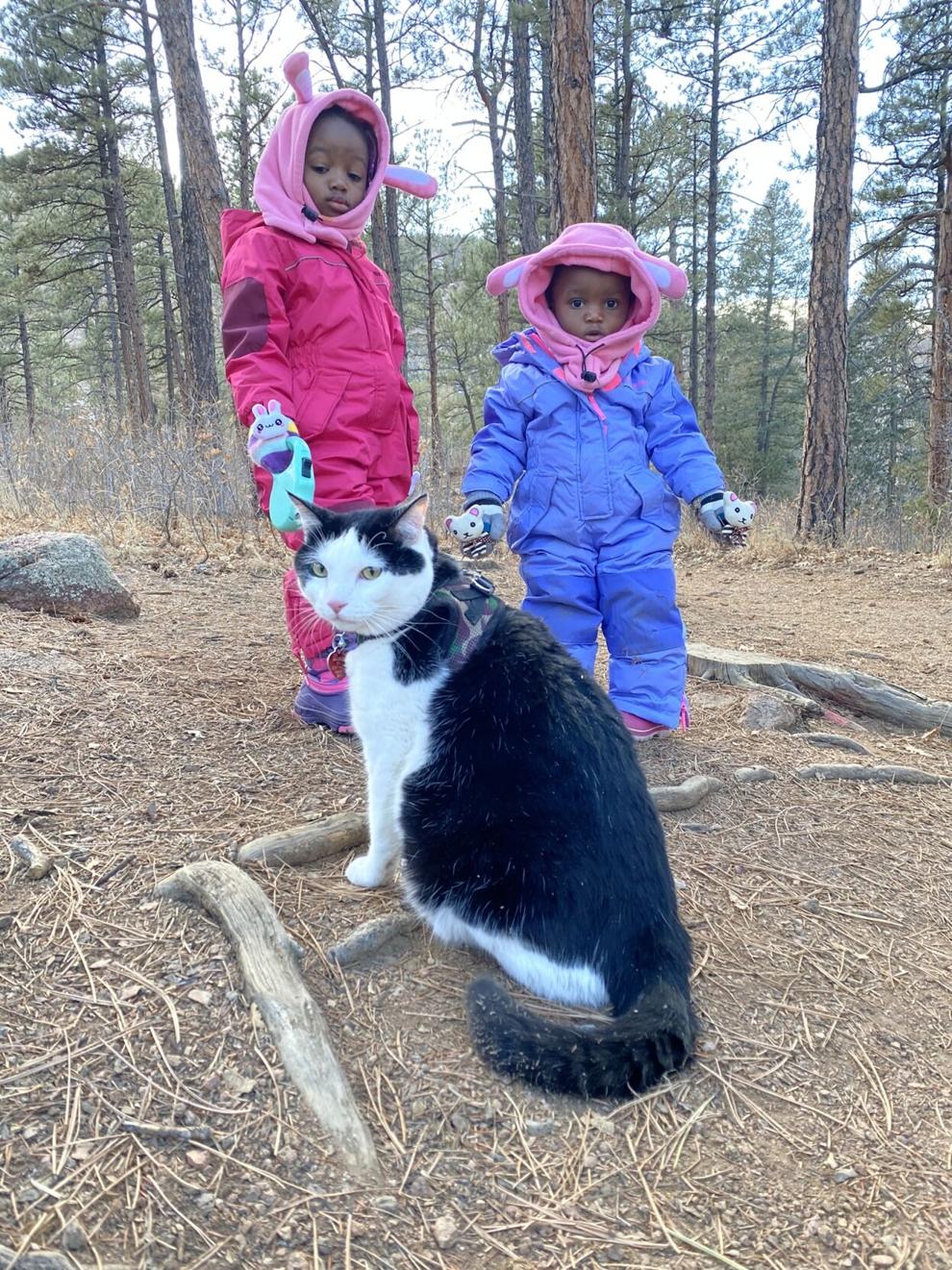 But you might be wrong.
The toddlers and their four-legged friend, who they would call a sibling, tend to share their belongings. And they tend to play together, resulting in Eva, 4, and Flourish, 2, sometimes stacking colorful building blocks on top of Pluto's lounging body. When cardboard boxes enter the mix, Pluto can often be found chewing up the sides while the girls try to hide inside.
The real action happens outside, where the trio share all kinds of adventures while exploring Colorado's hidden gems and landmarks.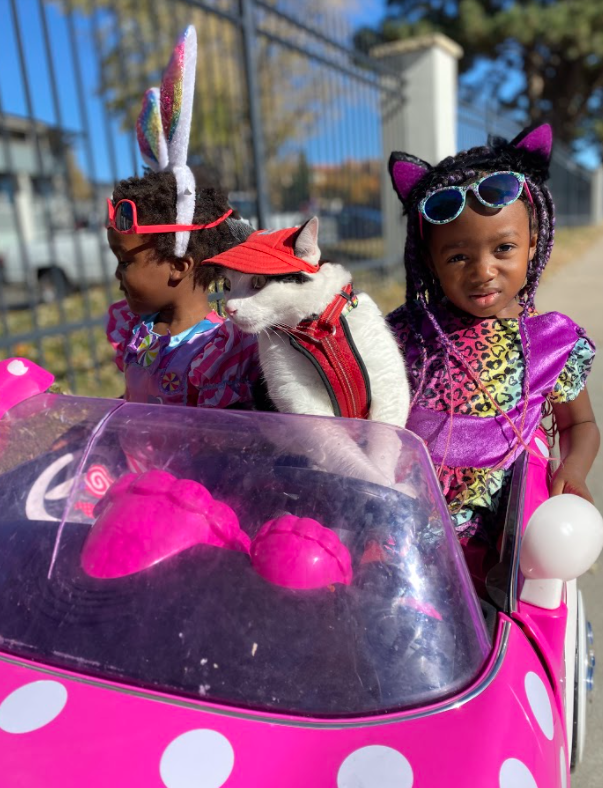 That's where they shine.
The sight of the family of four hiking a trail together, for example, has proven to be so unexpected and cute that they can count on compliments from passersby.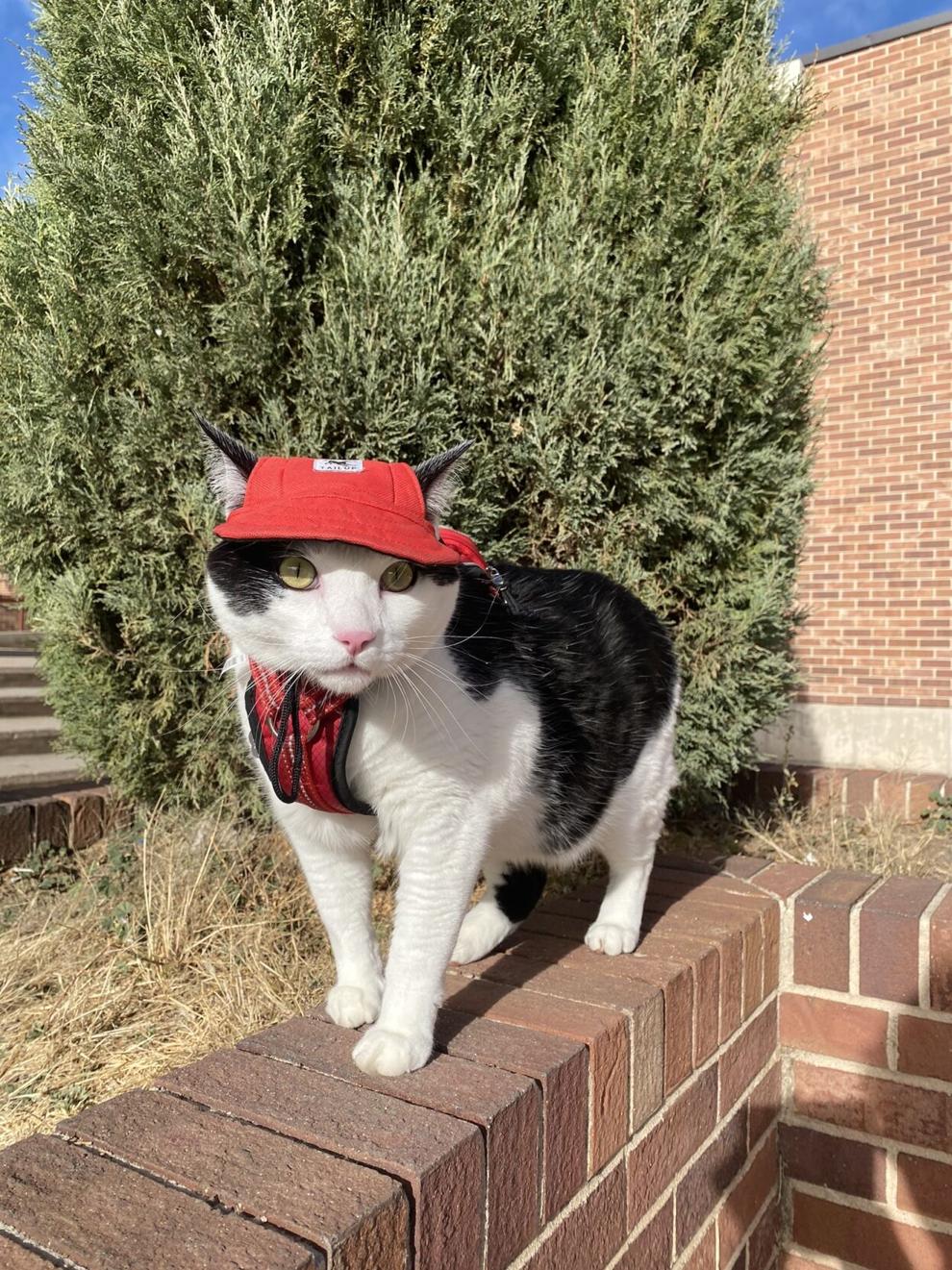 It's extra cute when Pluto is wearing his red hiking hat and riding in a wagon or baby carrier or riding shotgun in a Minnie Mouse-themed electric mini coop that Eva and Flourish drive around.
"We get some looks," Wimbish said. "I know that a cat with a hat hiking with two little girls is not common."
For them, "it's just another day," Wimbish said. It's been that way since Wimbish took in Pluto a few years ago. He was labeled an aggressive cat, but Wimbish noticed how he comforted Flourish when she'd cry as a baby and how he'd sit by Eva's bedroom door if she was having a bad day. Seeing their bond, Wimbish has never second-guessed bringing Pluto along for whatever their days hold.
It brings joy to her days, so she knows how their relationship can bring joy to people.
It happens in real life and on social media, where Wimbish chronicles their outings with photos and captions written from Pluto's perspective.
That's where Wimbish posts about visits to Wishing Star Farm, the Great Sand Dunes National Park, Garden of the Gods or the Rocky Mountain Dinosaur Resource Center. There are photos of them sledding, kayaking and knocking on doors of abandoned buildings in ghost towns.
That's where people can't get enough of the cuteness, with comments such as "Pluto has a better life than me" and "Pluto is one adrenaline junkie!"
Wimbish, a 40-year-old, full-time artist, started sharing more about their adventures in 2020 after moving to Colorado Springs from Aurora. She soon started getting requests for more Pluto photos and eventually for a children's book about their adventures. Wimbish just finished the second draft.
It's a dream come true for Wimbish to spend her days outside and tell people about it.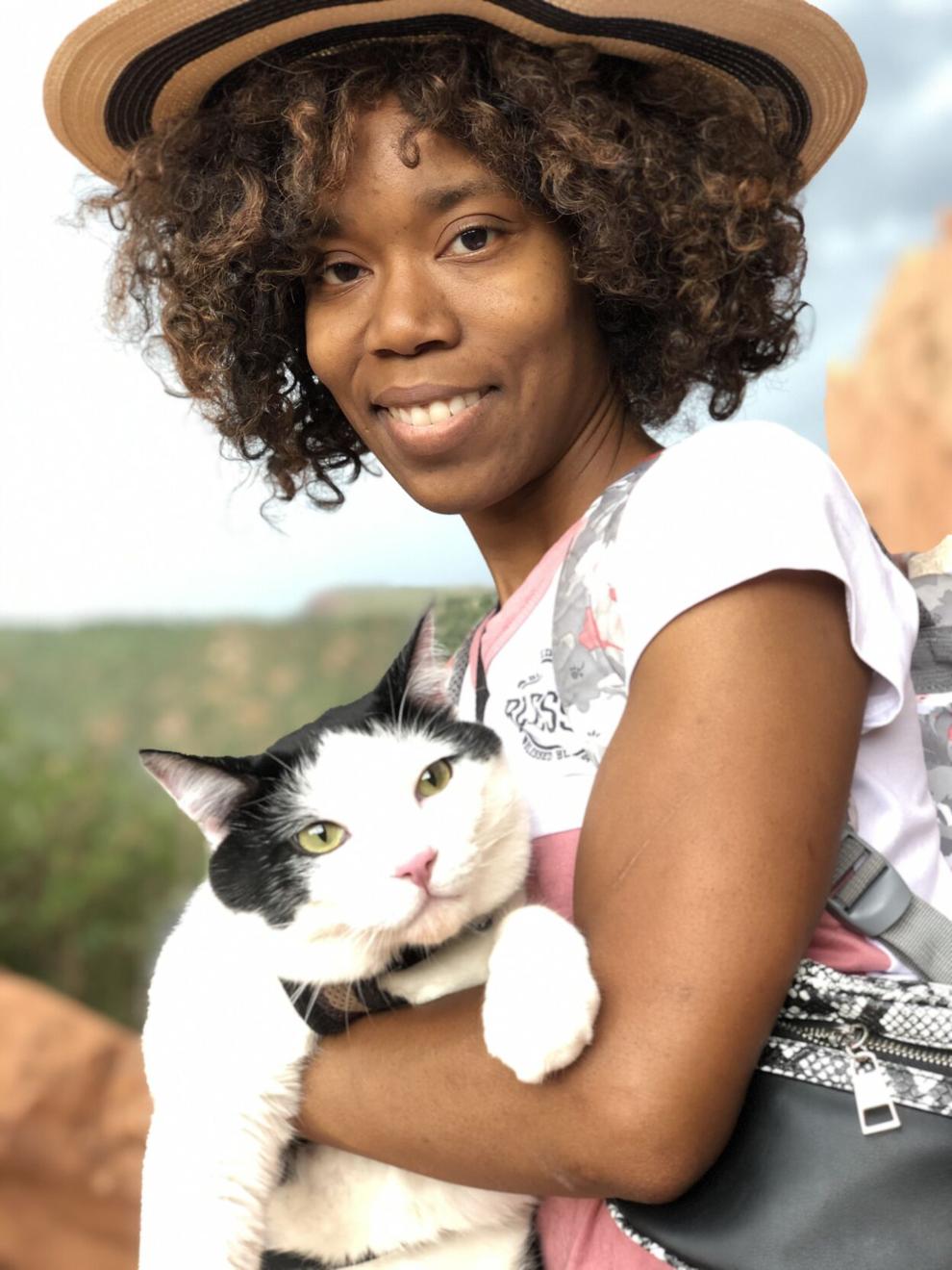 Growing up in Washington, Wimbish said some of her favorite memories are from exploring the outdoors with her family.
"I know from personal experience how good it is for you," she said.
So she wants her daughters to have that, too.
"I just want them to enjoy life and experience things," she said. "I want them to know that there's a whole world out there."
Wimbish knows her family is serving another purpose.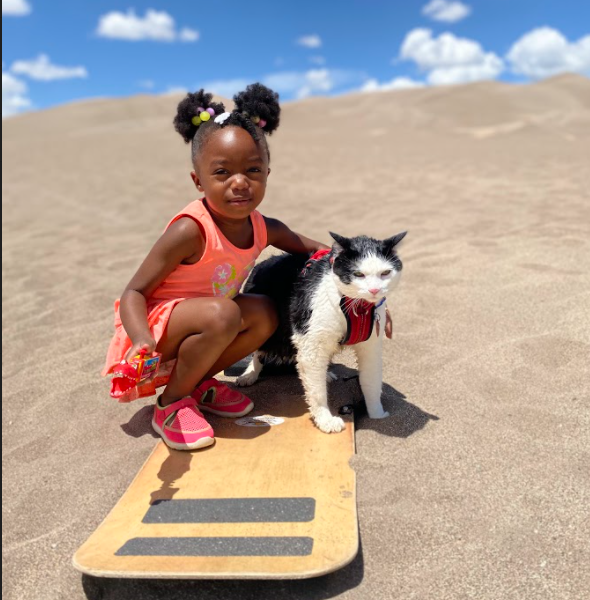 "When you think of an outdoorsy family, people don't picture little Black girls and their cat," she said. "It's good for representation."
When she takes photos of her girls, she sees two little role models. And she sees many adventures ahead. With Pluto, of course.
"They are explorers," she said. "All three of them."