There's something about slicing into a piece of fresh wood that brings Chris Hammack to life.
"My wife thinks it's weird to love whittling as much as I do," Hammack said from home in Mexico. "It's been my favorite thing for 40 years. I'm as excited when I come out to the shop as the first day. I can't wait to make something new."
Hammack will be on hand for the inaugural Carvin' the Rockies, a two-day event presented by the national nonprofit Caricature Carvers of America. It's Saturday and Sunday at Colorado Springs Shrine Club. CCA plans to permanently hold the annual event in the Springs.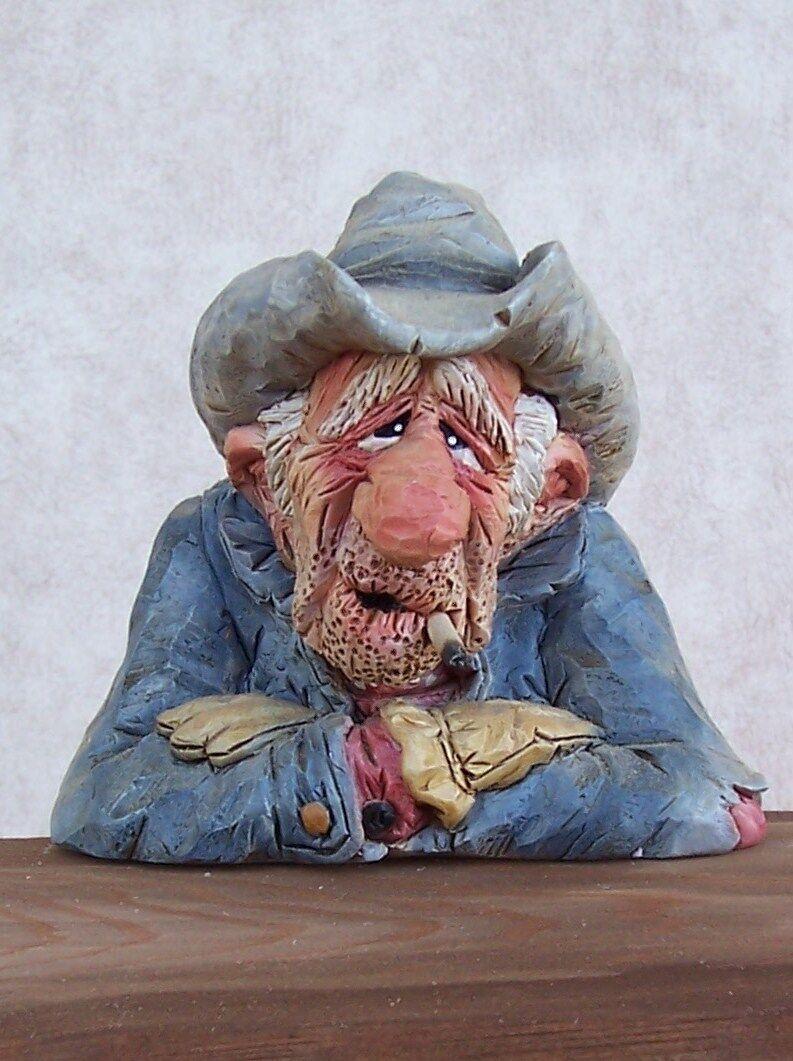 The event will feature works by all 25 members of the prestigious organization, which requires an invitation to join. Some will teach woodworking classes, which are sold out but still available to observe. Attendees also will be able to see entries into the group's 20th National Caricature Carving Competition, purchase woodworking tools from vendors, and socialize at a Saturday night barbecue with live music.
A common misconception about CCA is the word caricature.
"Caricature is misleading because people think of someone doing a drawing of somebody," said Hammack, the show's chairman. "But it's primarily humorous 3D scenes, sometimes individual figures."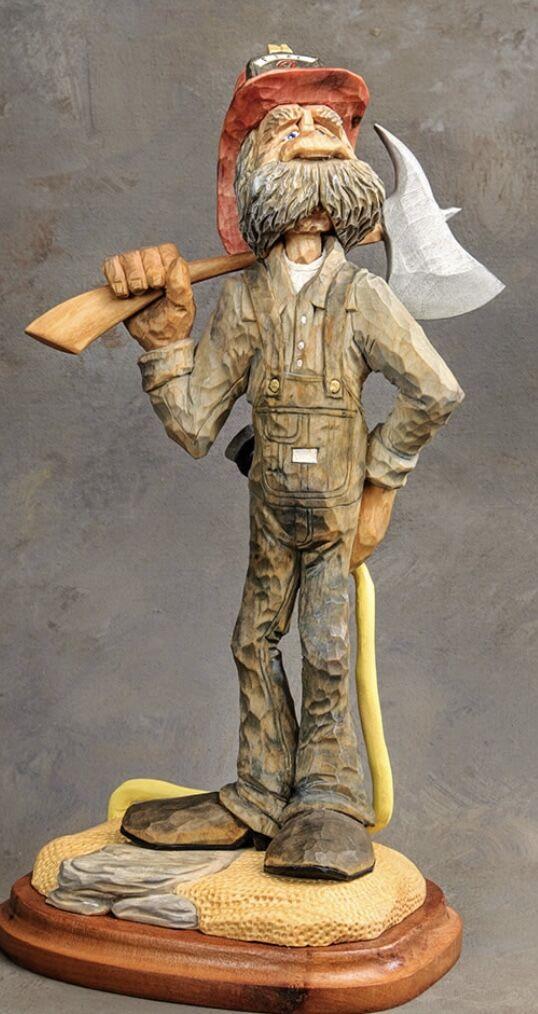 Hammack started whittling at 19 when an accident on the job forced him to stay home for six months. He'd always loved working with wood, and that, combined with his love of Western history and old cowboy characters, prompted him to explore carving those funny old men into pieces of wood.
The self-taught artist began attending craft shows, art shows and galleries, and was soon traveling the U.S. with his wares. Eventually, he learned how to reproduce his carvings in resin castings and opened his own business to sell his popular line of cowboy bottle stoppers.
"One claim to fame is my works are in some of the best yard sales and flea markets in the country," he joked. "Those bottle stoppers are everywhere. They're all over Ebay."
Around 2010, the gift industry had bottomed out, so he quit to do nothing but create wood carvings to sell to collectors and teach classes: "That's the life of a professional whittler."
Hammack's creations, which are mostly tabletop-sized, are humorous pokes at funny characters he's made up along the way, though he does get commissions from people wanting him to create woodcarvings of their families, friends, politicians or celebrities. A customer recently asked him to whittle the main characters from the popular TV show, "Yellowstone."
"I love a funny story. I love cartoons," he said. "I have no interest in serious sculptures. I'm serious about my work, but I have no interest in doing realistic Indians or bronze sculptures. I'm only interested in what makes me smile and laugh."
Contact the writer: 636-0270