Eleven-year-old Jaylen Brantley was not shy about showing off his skills at a USA Basketball clinic in front of the top high school basketball talent in the nation.
While being guarded by Paige Bueckers, a UConn women's basketball commit, he popped the ball off his forearm, worked around the 5-foot-11 guard, and completed a behind-the-back pass to his teammate, who took it in for a bucket.
Brantley, a member of the local basketball outreach program Hillside Connections, learned that confidence in part from former Palmer basketball player Terrell Brown, who began Hillside Connection in 2017 in an effort to create opportunities for underprivileged athletes in southern Colorado Springs.
WATCH: 4th - 6th grade athletes from Hillside Connection take on some of the best high school basketball players in the country at a clinic hosted by @usabasketball today. The high school athletes are in the Springs for the U18 3-on-3 National Championships this weekend. #copreps pic.twitter.com/BHReBiWesJ

— Lindsey Smith (@LindseySquints) April 13, 2019
On Friday, select members of Hillside Connection's youth program were invited to the U.S. Olympic Training Center for a clinic with four teams that will be competing in the USA Basketball 3x3 U18 National Championships this weekend as a part of the Team USA Community Initiative. The U18 team members taught Hillside Connections rules of 3x3 basketball, which will make its Olympic debut in 2020, and played a game of 3x3 — U18 vs. Hillside Connections.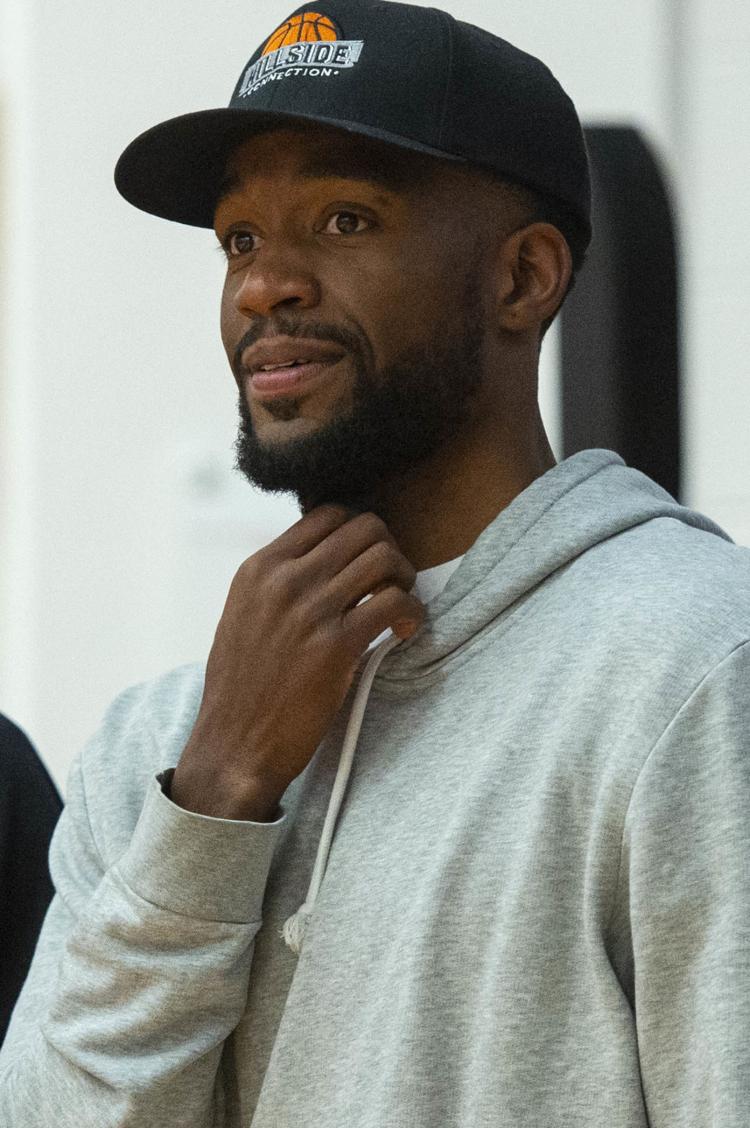 "The people the kids are on the court with are arguably the top talent in the world, so for them to get a chance to get out of the neighborhood and drive five minutes north and be around an organization like USA Basketball is a blessing," Brown said. "Some of these kids are coming from tough situations, so we are thankful for the opportunity — and they look good in red, white and blue."
Brown said the group of nine athletes who had the opportunity to attend the clinic were selected from the program's winter basketball clinic, many of which recently claimed the sixth grade Gold Crown Foundation championship, representing his alma mater, Palmer.
Brown was a two-star basketball recruit from Palmer, where he averaged 19.7 points as a senior and won the 5A Metro Player of the Year. But Brown hit road bumps in college.
He received a scholarship to South Dakota, but found himself bouncing around to three colleges in five years, before being cut from Montana State before his senior year.
"I was chasing a basketball dream," said Brown, who said he fought for a scholarship to finish school. "I was blessed with knowledge outside of the game, and I gained nonprofit management experience and confidence to return back home and create change from the platform that I know best, and that's basketball."
Two years later the program plays host to more than 100 local boys from grades first through sixth between the winter and summer leagues. Brown said he expects 60 to 80 boys at this year's free summer basketball league at Memorial Park, all thanks to help and funding from corporate sponsors.
In addition to teaching fundamental skill development, Brown brings in speakers and provides volunteer and enrichment activities.
"We strive for youth development through sports, but we want to get the kids out of the southeast quadrant and spear growth in other avenues," Brown said. "A lot of these kids were in community activities where we painted lines and put up hoops at Memorial Park, which we now use in our summer league."