Seth Fuqua is that kid in class fidgeting with his pencil and bouncing around with his next task in mind.
"I can't sit still, at all," Fuqua said.
The Vanguard senior, who this year is looking at competing in four varsity sports for the Coursers, always has to be doing something and working toward a goal.
"I've always been taught that you can have anything you want if you just work hard for it," Fuqua said.
This year Fuqua has competed in tennis, basketball, boys' volleyball, which is in its pilot season, and has won three straight state club titles, and is hoping to compete in track and field.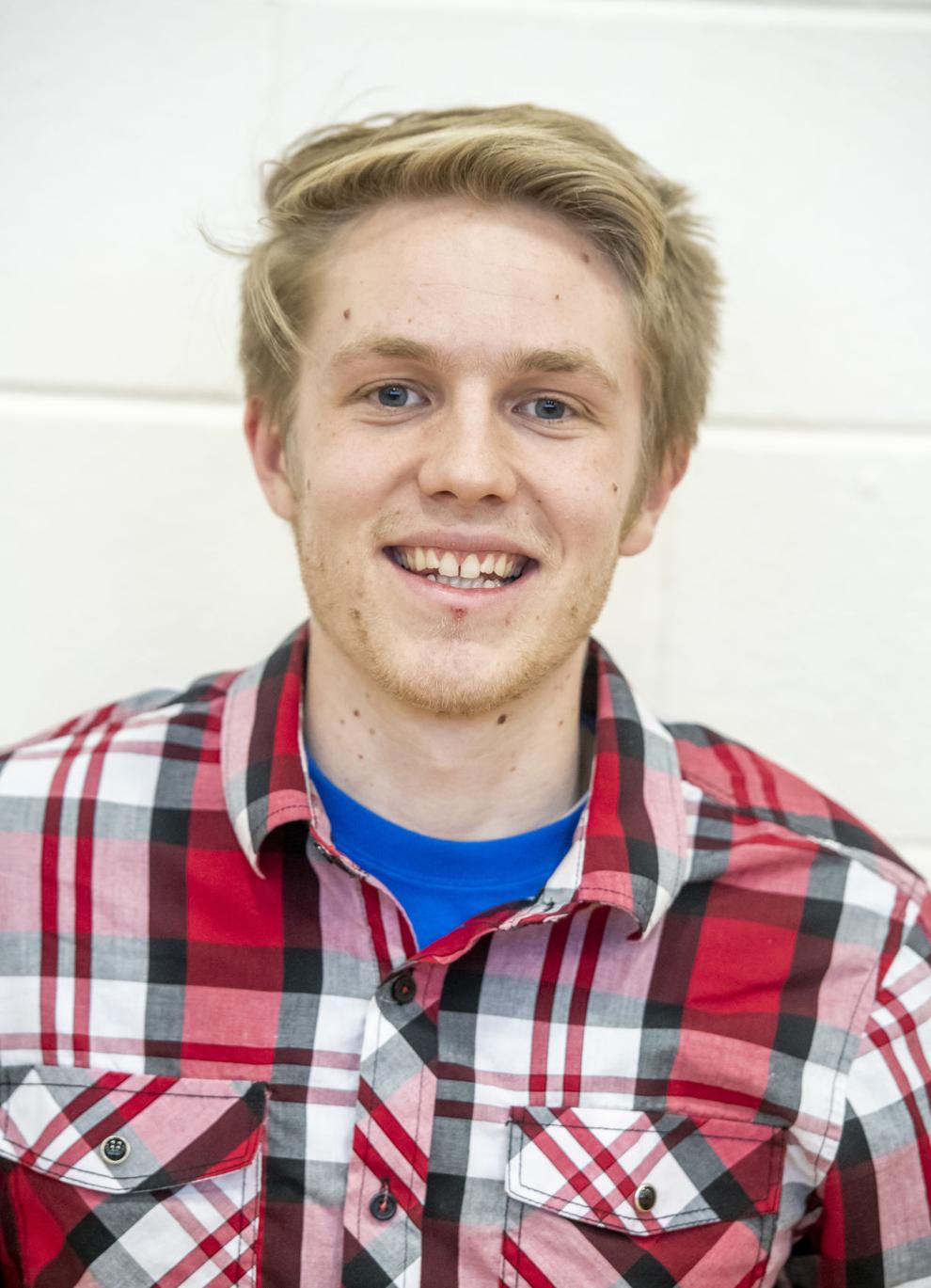 "It's helped me tremendously not only on the court, but in the classroom as well. That's really my parents' teaching so I give them all the credit for that," Fuqua said.
With that mindset, Fuqua finished an historic career for the young Vanguard basketball program, finishing ranked among the top 10 in the state in six categories, including third all-time in scoring with a staggering 2,374 points.
That number ranks him the highest-scoring Pikes Peak region basketball player ever — and helped him to his second straight Gazette Preps Peak Performer of the Year honor.
"I could not have asked for a better four years, a better team or a better coaching staff," Fuqua said. "I had a great four years, I wouldn't trade it for anything else. It didn't work out in the end for a state title but I had a fun run. These guys are my brothers. And to get to do that with them means so much."
Fuqua and the Coursers made history this season, making the Class 3A state title game for the first time. Prior to 2018-19 Vanguard had not made it past the second round.
And despite being ranked as one of the smallest 3A programs, Vanguard surprised a lot of fans at the University of Denver.
After Vanguard punched its ticket to the state title game in early March, spectators could be heard asking, "Where is Vanguard? I've never heard of them before," which proved to be motivation for Fuqua and the Coursers.
"We always felt like we were kind of the underdog team," Fuqua said. "I didn't think that this year, but being a small school it's cool to see that we can go out there and represent our school well and show people that we are here and we have a good basketball program."
In addition to his all-time scoring title, Fuqua also leads the state in points as a freshman with 590. And while he said he hasn't grown much height-wise in the last four years, he has worked on continuing to enhance his game even further after a stellar start to his career.
"This has been my life for forever, and it's my passion. I don't see it as work. This is what I do and it's so much fun for me," Fuqua said. "I've done this for so long there's really no more secrets in basketball, it's just more of perfecting those basics, so that's what I've tried to work on and improve my game in every area."
Although Fuqua has yet to finalize his college plans, he is excited for a new challenge, wherever he may end up.
"As long as I'm playing basketball and doing what I love that's all that matters to me," Fuqua said.