DENVER — Rudy Carey didn't want any of this to be about him.
The legendary Denver East coach set the all-time record for state championships with 10 by a Colorado high school coach with the Angels' 82-61 win over Fossil Ridge, but all he wanted to talk about was his team.
"This is a special group of kids," Carey said amidst the celebration.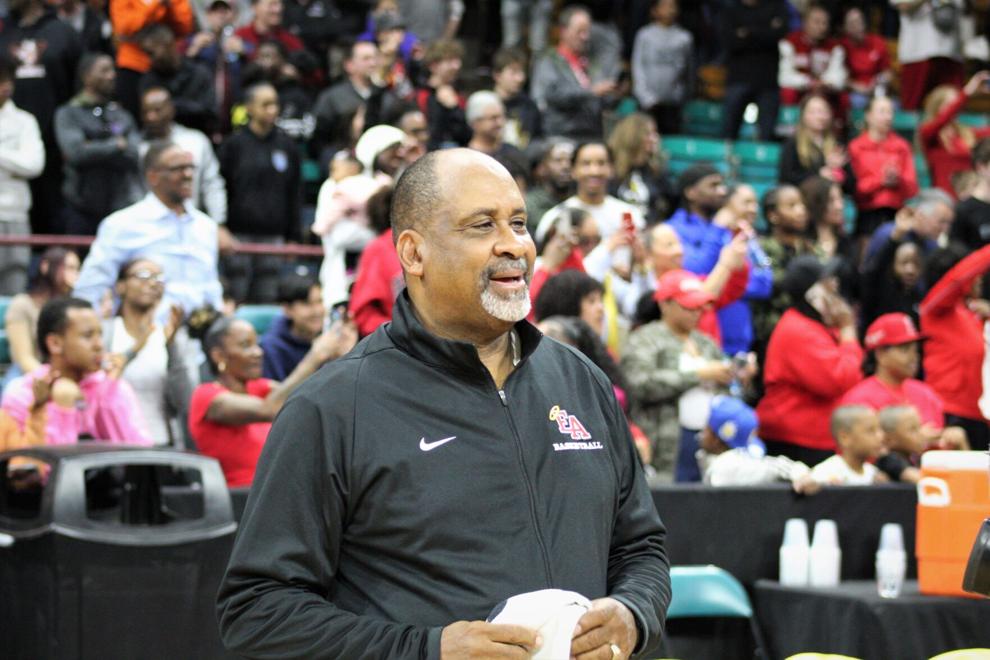 But everybody else in attendance knew how special of a moment this was.
Carey has had 'legend' status in Colorado for a long time — well before Saturday night and well before he became the all-time wins leader earlier this season.
"He's inspirational," senior D'Aundre Samuels said. "I've been playing for him for three years and I'm glad to be a part of his legacy."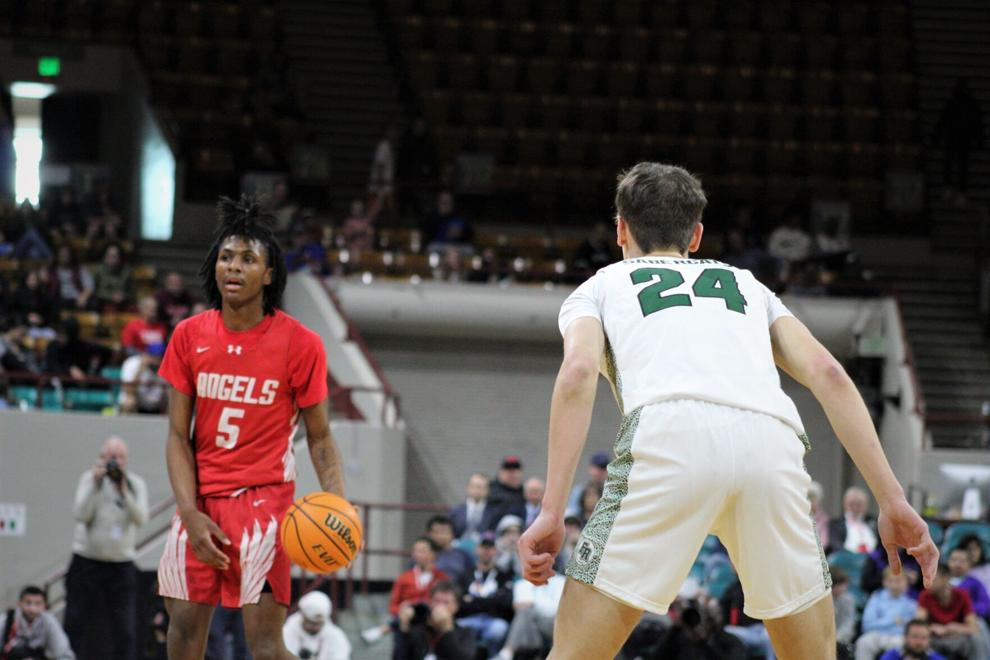 Speaking of 'legend' status, there's a chance Samuels' own performance on Saturday night is one that's remembered for a long time.
Facing a really talented Fossil Ridge team, the Angels did what they've done to so many teams this season — ran them out of the gym.
Samuels led the way with 25 points, 8 rebounds and 8 assists, playing almost the entire second half on an injured ankle.
He rolled it while going for a defensive rebound and limped off the floor, but came back a few minutes later after getting it taped up and receiving some words of encouragement from his dad.
Also leading the way for the Angels was Jack Greenwood, who had a game-high 27 points on 10-for-12 shooting from the field. Any time Denver East got a steal or forced a miss on defense, there was Greenwood sprinting down the floor and just about every time, the ball came to him for any easy layup.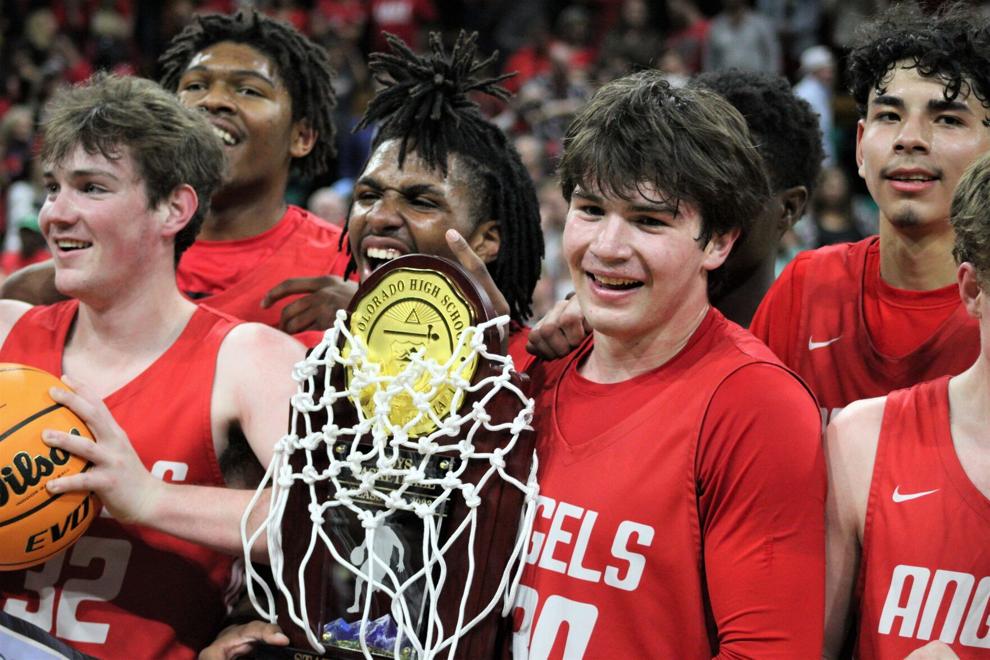 The last team to beat this Denver East squad just so happens to be the team they blitzed for 49 second-half points on Saturday night.
The Angels started the season 0-2, including a Dec. 2 loss to Fossil Ridge, and never looked back after, rattling off an incredible 26 straight wins all the way through the state tournament.
"We finished what we started," Samuels said. "After those two losses (to start the season), we bounced back and everybody doubted us, but we kept going."
This was also a special night for the Denver East program as a whole as this was the school's 12th boys basketball title, which ties Carey's old school, Manual, for the most in state history.
"It feels great," Samuels said. "Time to go celebrate."
The celebrations will likely continue long into the night for a community that needs all the distractions it can get after last month's shooting outside the school resulted in the death of 16-year-old Luis Garcia.
"We needed that," Carey said.
It's long been assumed that Carey, who's been coaching for nearly 40 years, is nearing the end of his career. He even admitted postgame that he feels like he's achieved all he wants to — but with one small caveat.
"For this year," Carey said with a smile.