There was a time when Josiah Roy wasn't looking forward to football practice.
He's played the sport for ages, and often excelled, but was dreading the prospect of his practice itinerary as an underclass player. The plan included him playing scout quarterback, only a year after he moved from receiver to under center.
Roy was tasked often with playing the upcoming opposing team's quarterback. With it, he was also hardened to the rigors of playing against one of the state's meanest defenses.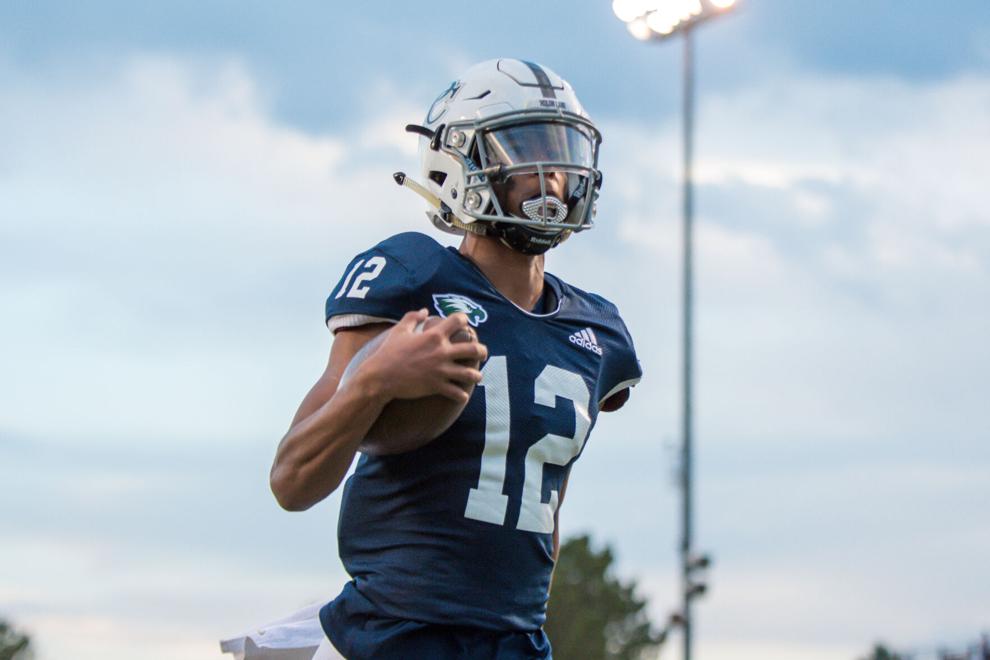 Then, only a year later, he was given a chance to go against Palmer Ridge, the state's top team, as the Eagles' starter. Once he saw the passes begin to find receiver's hands, he was a new player.
Last summer, he knew the job was his for one more year.
"Over the summer last year, me and the seniors went crazy," Roy said. "We were training and dedicating everything to football. No going out with friends on Fridays or Saturdays. We just stuck to football."
The results were stark. He took 7-on-7's by storm in the off-season. Practices showed off a refined signal caller.
Roy racked up over 700 total yards and eight touchdowns across just five games as a junior. Those numbers ballooned to 2,350 total yards and 33 touchdowns between the air and ground. Better yet, he did it with only five turnovers — four interceptions and a fumble.
The team that had been unranked coming into the year started fast. Wins over Pueblo West, Denver East and Vista Ridge saw the Eagles pitch shutouts in two of three. Roy let his defense do a lot of lifting, choosing to do his damage on the ground instead of through the air.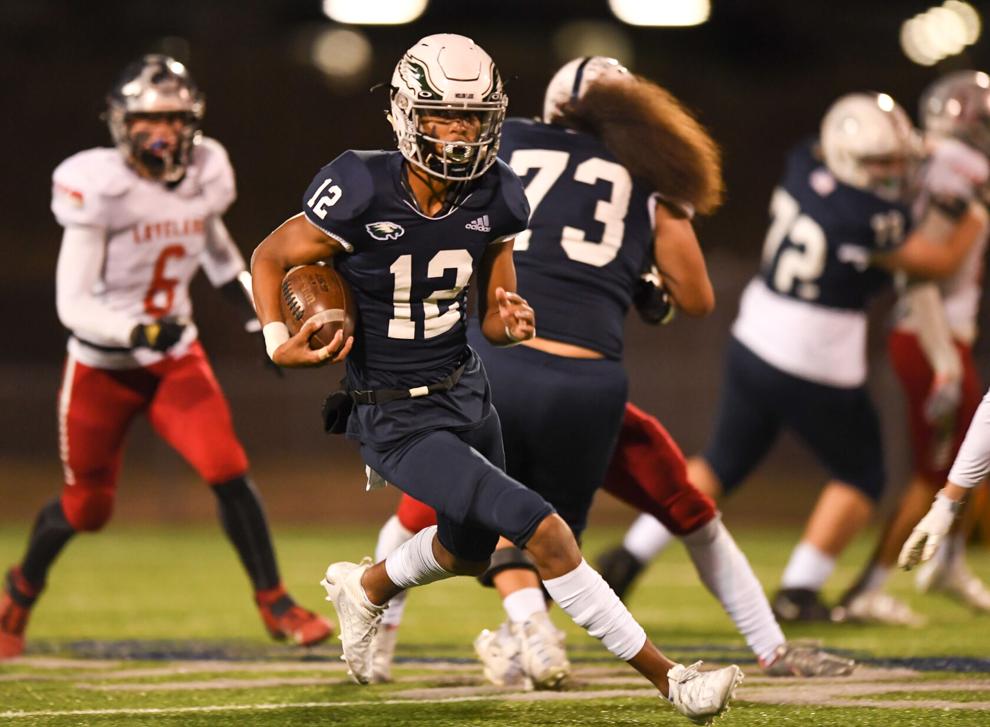 Every game, though, he was scoring. Short fields? Roy touchdowns. Turnovers and good returns by his defense? Roy touchdowns.
Before long, Pine Creek was a top seed in the CHSAA 4A playoffs.
Conquering the starting quarterback position was a resounding check off the to-do list. Starting in playoff games was achieved too in Roy's shortened junior year. A trend emerged last year and grew exponentially this time around.
"There were always glimpses of greatness in any game he played," coach Todd Miller said. "There was little belief in his ability (out in the public). Given a challenge, there's nothing he hasn't been able to do.
"He's only been playing quarterback since his sophomore year. He's just skimmed the surface of his potential."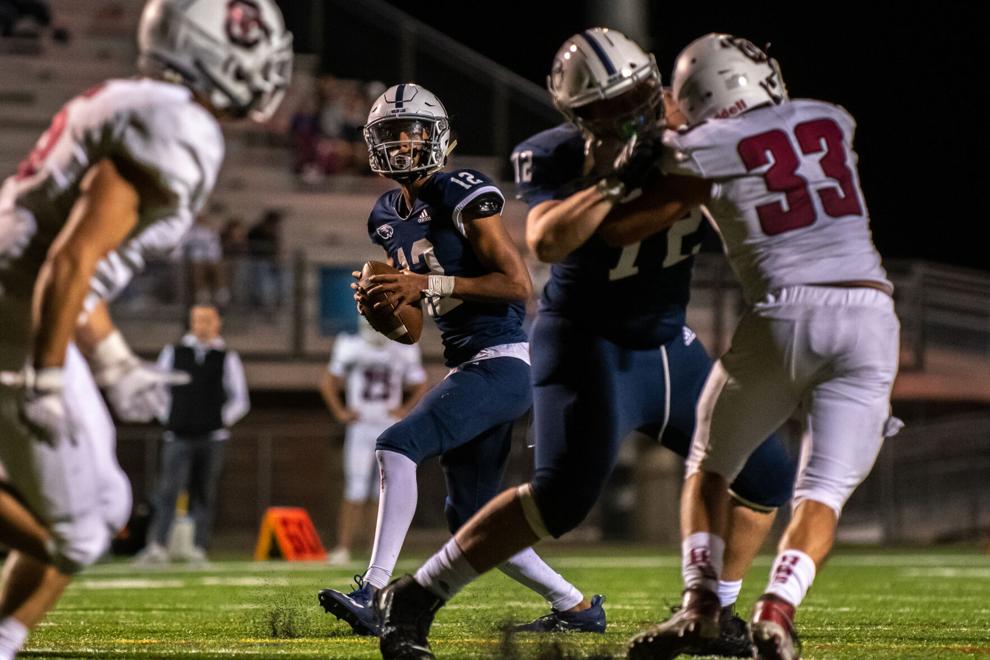 The playoffs came for the Eagles, and three games later, were gone. The latter matchup of wins over Bear Creek and Loveland cost Pine Creek. Roy exited with a sprained ankle in the first half, effectively ending his season — though he tried his hardest to contribute in a loss to Chatfield.
He pushed in practices, despite toting an ankle the 'size of a softball.' The receiver-turned-quarterback, all of 6-foot-2 and 175 pounds, once again showed why the program's continued its greatness.
Leaders like Roy put their hearts on the turf, not their measurables.
"His leadership without talking is invaluable — those guys would run through a brick wall for him," Miller said. "He doesn't care about the limelight. He wants to win. There's no bravado, it's just not him."
College offers have come in for Roy. Chadron State was the latest, but he has a handful of other interested programs.
With fewer options for the next level, Roy's decision to push through an injury could've left him open to further ailments. He didn't care.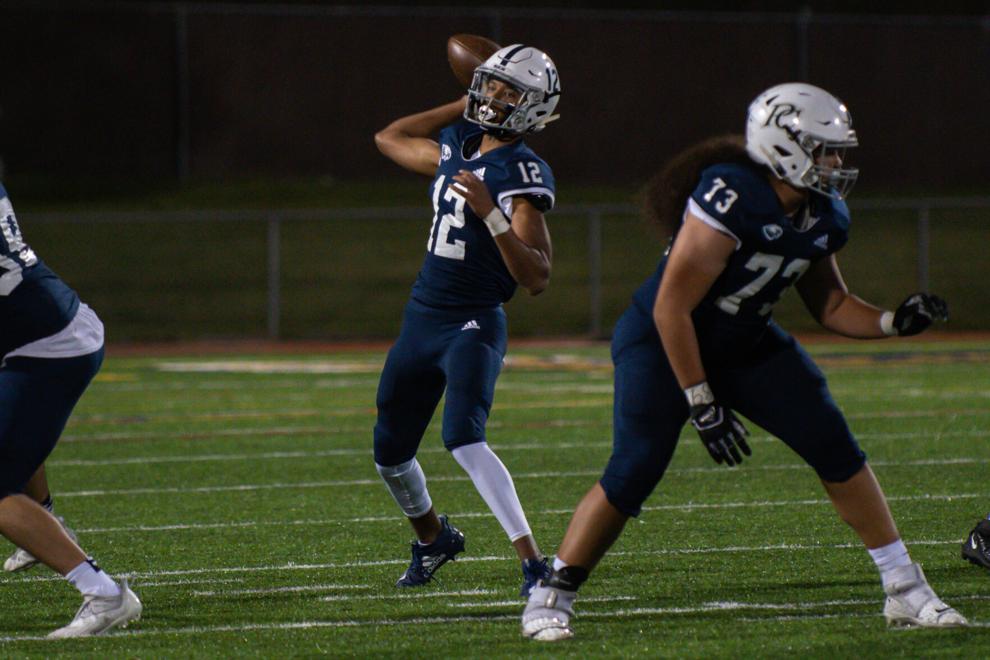 Those colleges are getting a 'football player,' if given the chance. He'll switch back to receiver, man the cornerback spot or even run the offense — if you give him the challenge.
A smaller athlete faced with the task of defeating upperclassman came through once before.
And it only got sweeter from there.
All-Area performers:
Air Academy junior, Sam Beers
Cheyenne Mountain senior, Nico Gagliardi
Falcon senior, Ryan Patterson
Falcon senior, Daymon McDonald
Fountain-Fort Carson senior, Dezmen Oliver
Fountain-Fort Carson junior, Fai Faavae
Mesa Ridge senior, Desmond Burton
Palmer Ridge offensive line — 'Monument Moving Company'
Palmer Ridge senior, Anthony Costanzo
Palmer Ridge sophomore, Derek Hester
Pine Creek senior, Zion Hill
The Classical Academy junior, Josh Snyder
The Classical Academy senior, Cade Palmer
Vista Ridge junior, Brayden Dorman
Vista Ridge junior, Brandon Hills
Vista Ridge senior, Isaiah Garcia