Palmer Ridge football's big man is heading to the Big House.
Thursday, Connor Jones, 6-foot-7, 285-pound tackle, announced his verbal commitment to the University of Michigan.
Indiana, Northwestern, Oregon State and Virginia were among his top choices before landing on Michigan. He received eight Division I offers in total, sparked by interest from Colorado State his sophomore year.
"It came down to three criteria," said Jones, a junior. "The school that I decided on had to be a hometown feel. It had to have my degree plan (kinesiology); that's very important to me because that's my plan B. And then finally development to get to the NFL was the most important part. The NFL is my plan A."
Jones, a three-star offensive tackle according to 247Sports, still has a year left of high school football before heading to the Big Ten, but he has big dreams for his "Plan A."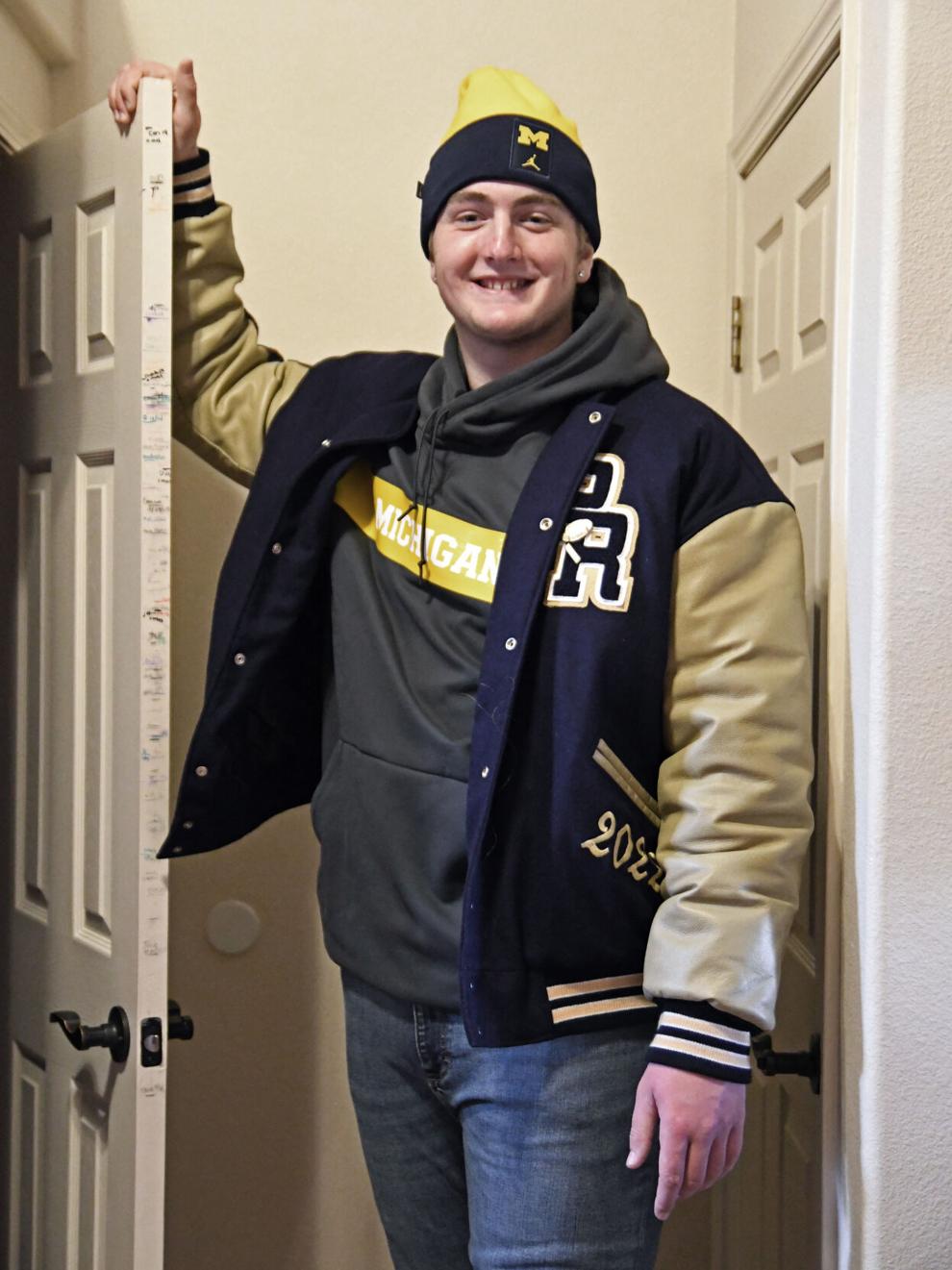 "I'm looking forward to getting up and working," Jones said. "Coach (Ed) Warinner up at Michigan projects me to be a three-year starter, which is going to be huge for me. I'm ready to get up there and get going.
"Michigan has a great strength coach who has developed a lot of NFL players, including Taylor Lewan, who is kind of my idol right now. I want to get to the NFL, and after that, the goal is to play my rookie year, get my second year contract and become the second paid offensive lineman in the NFL."
Jones has anchored the offensive line at Palmer Ridge the past two seasons, helping the Bears average more than 400 yards of offense per game. As a junior Jones had 32 pancake blocks and helped Palmer Ridge reach its fourth consecutive state title game.
Jones said in addition to his specialized training at SixZero Training and Ground Up Sports Training, his experience at Palmer Ridge has helped mold him into a lineman destined for Division I.
"Our coaches do a really good job keeping our workouts high and intense," Jones said. "We play an intense brand of football, high-tempo offense and we have to be ready to go-go-go."
In his final season with Palmer Ridge, Jones said he's excited to continue putting on weight and building muscle before he enrolls early at Michigan.
"Hopefully we have a full, normal season this upcoming year so we can really just go in and ball, and showcase what Michigan is about to get," Jones said.