Maggie Buckley has about 10 days to settle into her status as the best diver to don a Rampart suit.
The junior can claim that title after her 11-dive score of 500.55 on Saturday broke the Rams' program record and also set the pool and meet records at the Colorado Springs Metro League Girls' Swim and Dive Championships hosted by Fountain-Fort Carson.
"It's a pretty big deal," Rampart coach Dan Greene said. "She already had the six-dive team record and getting the 11-dive today is pretty cool."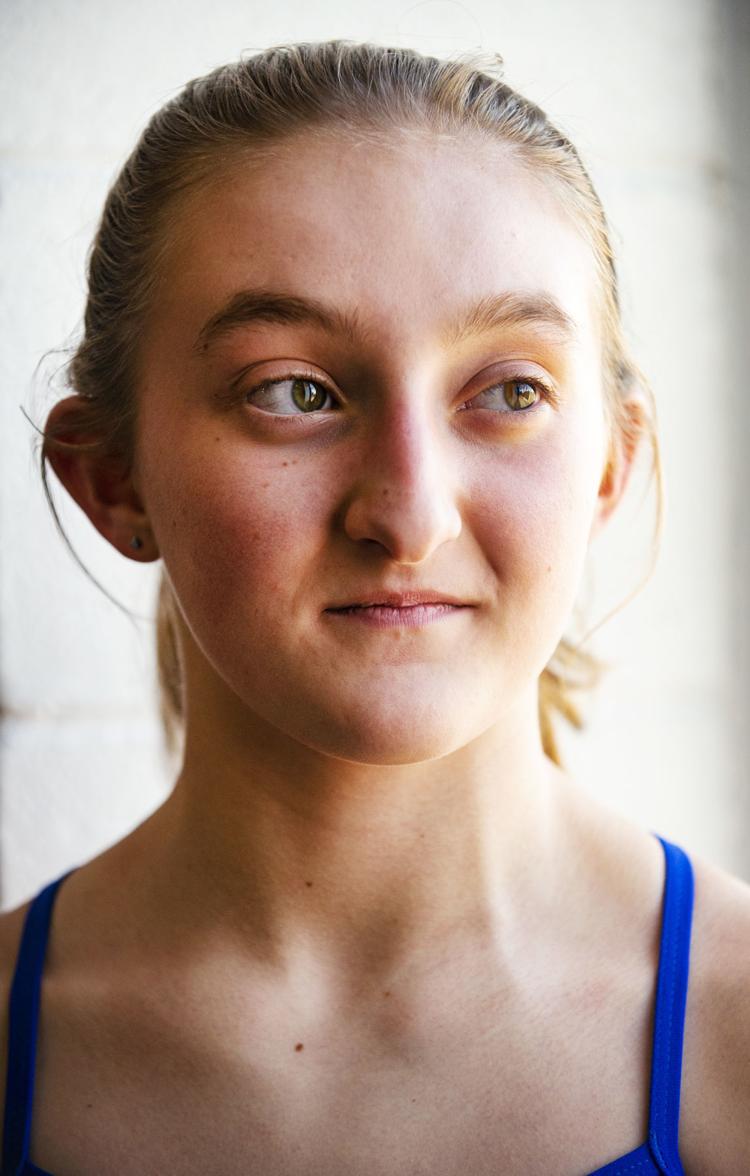 After her personal-best effort, all that's left of her junior season is a trip to state Feb. 19. There, she'll look to defend her Class 4A title from last year when she posted a 498.65.
"Even just winning league, it's hard to believe sometimes," said Buckley, who transitioned from gymnastics to diving as a freshman. "I'm just happy that hard work pays off."
Buckley topped a field of 15 divers at the league meet and helped Rampart win every event and the title with a team score of 535. Coronado's Lauren Gryboski was second in the 1-meter dive with a total of 439.9 Pine Creek was second in the team standings at 485.5 and Liberty third at 303.5.
Rampart's top diver avoids added pressure by not tracking her scores throughout the meet, which started at 8 a.m. and ended late in the afternoon, but she knew she was onto something after a strong reverse, one-and-a-half pike midway through her list.
"It's been a little sketchy," Buckley said of the dive. "I've been doing it in a tuck sometimes, so I was really happy that went really well today. I think that was the best I've done it all season."
According to Abbey Graham, who coaches Rampart's four divers, her standout junior was dialed in from the outset.
"She did great today," Graham said. "She was on from the very beginning to the end."
Buckley was something of a natural, losing out on her first state championship as a freshman by a 464.4 to 464.25 margin and settled for second. Dedication to the sport has since pushed her over the top, according to her coaches.
"All she wants is feedback. She doesn't care about the score," Greene said. "She just wants to be a better diver."
In her first two seasons, Buckley had Gabby Peltier, who's in her freshman year as a diver at Air Force, to measure her progress against. Now, Buckley's plotting her own Division I path.
"I've been talking to some people," she said. "But I'm not going to say where yet."
The league and state championships, and program records, are still a bit much to digest for the girl who's only in her third season as a diver, but she's got more than a week before she needs to dial back and possibly help Rampart to the program's third consecutive state championship.
"It's hard to believe because I just know how good of divers we've had in the past," she said. "Like, I really respect Gabby and all the people that have held the records before her. So yeah, it is kind of mind-blowing."