Senior forward Donta Dawson stands on the sideline of a Hillside Community Center court and watches a group of sixth- and seventh-grade basketball players scrimmage.
Among the preteens is his 9-year-old brother Ki'sean, playing the post.
Ki'sean's 5-foot-5 frame and size 11 men's sneakers blend seamlessly with the older bunch. And combined with his athleticism and training from coaches at Hillside Connection you'd never guess he was nearly three years their junior.
"If I had this program when I was his age that would have benefited me a lot more," said Dawson, who was tabbed to be one of the top players in state for the Class of 2021. And Ki'sean is projected to be even better, thanks in part to the training he receives at Hillside Connection.
Now in its third year as a Colorado Springs-area nonprofit, Hillside Connection offers free basketball clinics, summer leagues, enrichment activities and community service opportunities for boys and girls in southern Colorado Springs.
Founded by former Division I basketball player and product of the Hillside Community Center, Terrell Brown, Hillside Connection aims to enhance the lives of underprivileged youth in southern Colorado Springs through basketball and community stewardship.
"Right now I feel youth sports across America aren't as accessible for kids in challenging situations to have access to free quality sports," Brown said. "So, with Hillside Connections we are using the game of basketball as a tool to convene all kids from all walks of life, but specifically in southern Colorado Springs, and giving them access to all the opportunity that that round object provides."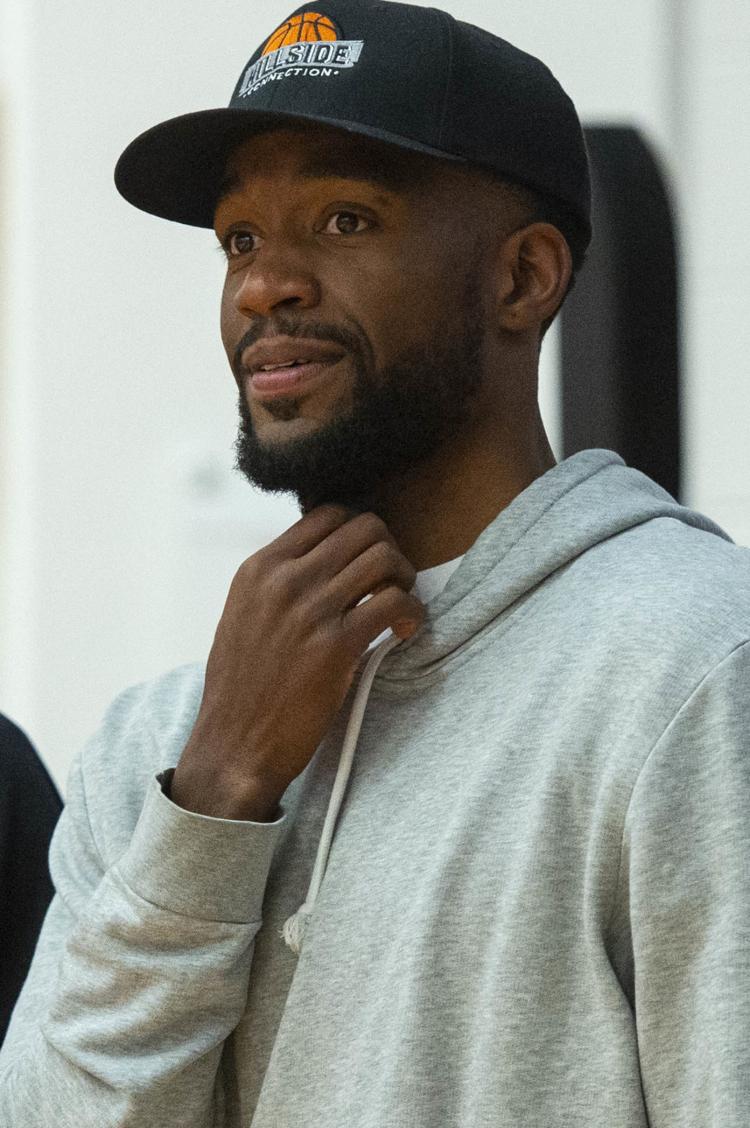 Brown said basketball helped him evade a dangerous path he saw many of his neighbors and classmates fall victim to. He hopes that Hillside Connections can help families in similar situations rise above through learning discipline and community engagement.
"We want to empower kids and parents above and beyond sport, connecting them with local community organizations to help. We are not blind to the fact that we have a good group of kids coming from nothing, trying to turn it into something," Brown said. "We want these kids to know that no matter what challenges you face, this basketball court can be viewed as your safe haven, and a safe space for you to be with your friends."
Brown has organized park cleanup efforts, back-to-school drives where he offers school supplies, backpacks and free haircuts, and has helped connect families with free lunch programs through the pandemic.
Since the program's launch in March 2017, Brown said Hillside Connection has served more than 400 children ranging from first to seventh grade, and looks to continue expanding its programs through eighth grade with the help of community volunteers, including Dawson.
Brown approached Dawson during his freshman year at Harrison and began one-on-one training. Before long, Dawson emerged as one of the area's top talents as he led Harrison to the 4A state quarterfinals as a sophomore, where the Panthers nearly defeated eventual-state finalists Longmont in overtime. Dawson will play at Colorado Prep in the Denver area for his senior season.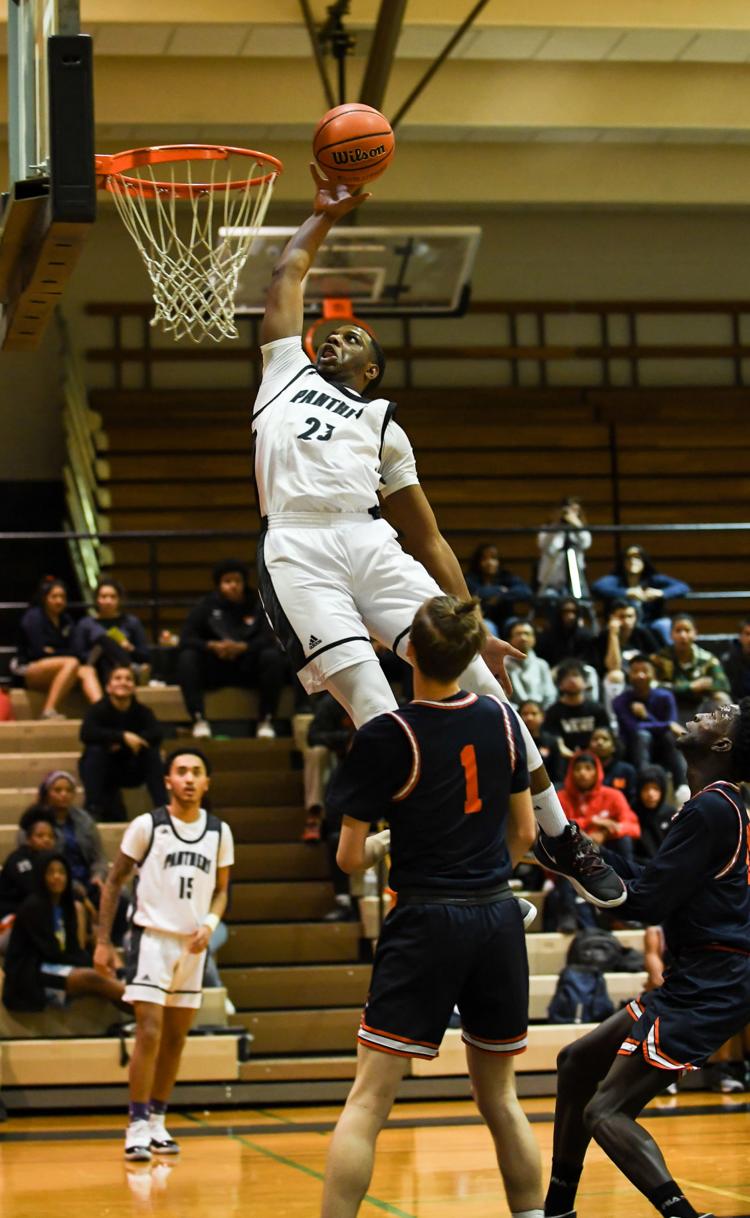 "(Terrell) really helped develop my game and elevated my scoring," Dawson said. "He is still at that (college) level, so playing against him is really tough. He helped me learn what I need to do if I want to play at the next level."
Beyond his training with Brown, Dawson also helps coach and mentor athletes during Sunday clinics and camps, which he said has inspired him.
"A lot of them look up to me and know me and say they want to be like me," Dawson said. "They come to me for advice like an older mentor and really makes me want to dive into the game more and play better and stay like a mentor to them."
His little brother has grown, too.
Donta Dawson Sr. joked that Ki'sean's kindergarten teacher didn't know he could speak, but now he is thriving on the basketball court, cheering and high-fiving his teammates.
"I've seen him grow so much as a basketball player and he's maturing as a young kid," Dawson Sr. said. "He's an introvert, but he has opened up so much and he can't wait for it to start back up again. I'm very proud and so thankful. It has truly been a blessing."
The coronavirus pandemic derailed Hillside Connection's spring and summer programs, forcing the cancellations of the summer league and weekly clinics. But Brown and Colorado boys' basketball Player of the Year and Gazette Preps Peak Performer of the Year Nique Clifford teamed up to keep athletes engaged and challenged through the summer by filming training videos as a part of the program's #WeGotGame online Challenge.
Registration is free and will challenge kids to stay active with basketball drills and workouts, as well as offer educational resources and prizes for one month starting Wednesday.