The Doherty ice hockey team was presented a new challenge for the 2021 season. After years of success as one of the most successful teams in the Colorado Springs area, the Spartans were bumped up to compete in Class 5A.
And thankfully for Doherty, it had a sniper skating in green and blue.
Junior Chase Chapman helped the Spartans bust into 5A play as one of the state's top goal scorers, earning him the title as The Gazette Preps 2021 Ice Hockey Peak Performer of the Year.
"What motivated us most this year was probably how much we wanted to go in and win in a 5A league. I think that really helped us," Chapman said.
Chapman finished second in the state in goal scoring and third in points with 17 goals and nine assists. As a sophomore, Chapman was ranked No. 12 in goals with 18 and had 16 assists.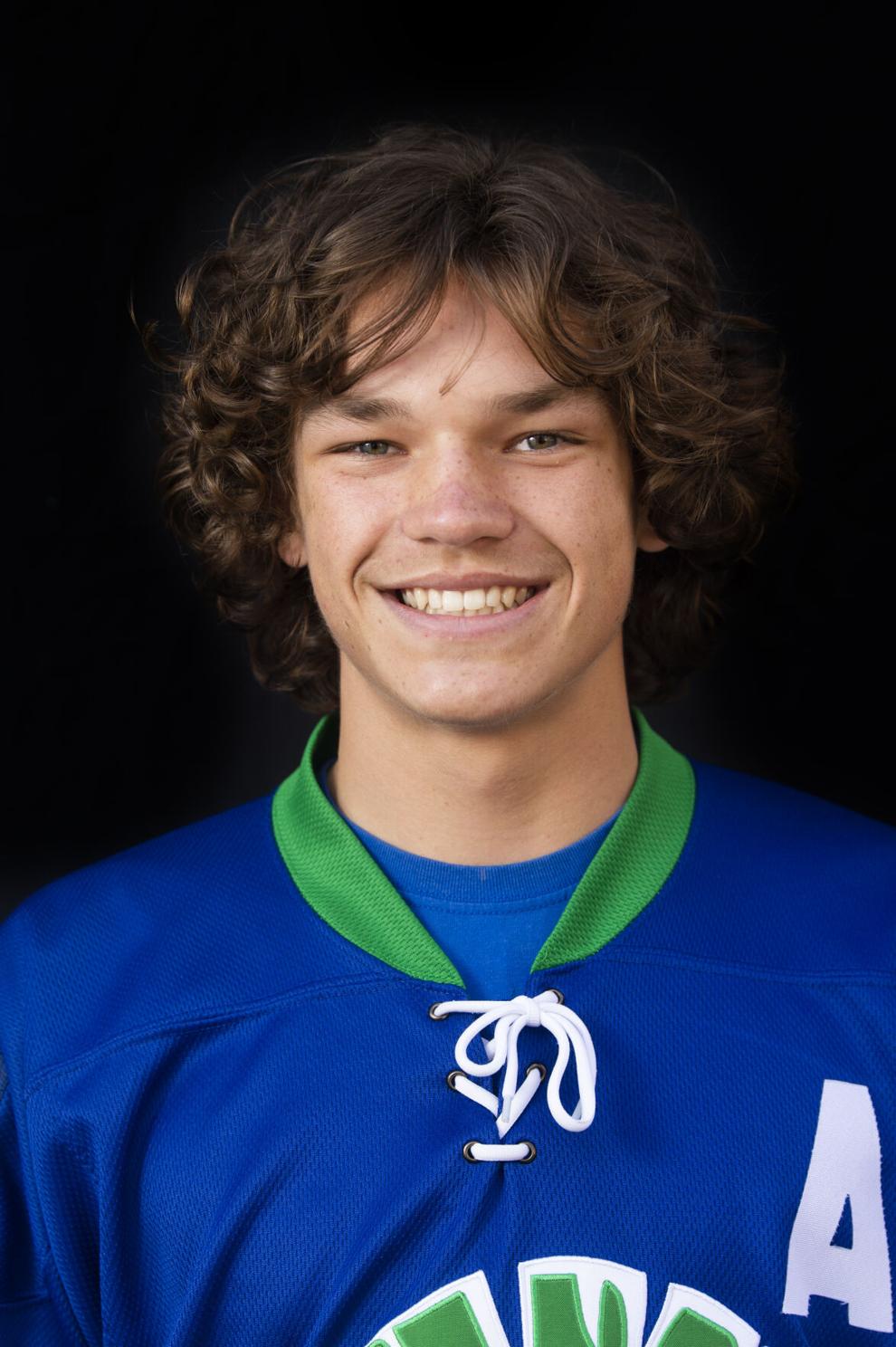 So what got into Chapman to keep his goal scoring relatively consistent with six fewer games in the COVID-shortened season? The puck was just finding ways to go in.
"My team really helped me to push myself this year, and it was great," Chapman said. "I really like the way I'm shooting the puck right now."
Chapman scored a go-ahead goal in the Spartans' season opener against Castle View, which would turn into the team's first official win in 5A.
"It was awesome winning that first game in 5A because we wanted to prove that a Colorado Springs team can go out and compete with Denver teams, that's really what we wanted to prove this year," Chapman said. "And after we got our fifth goal on an empty net, and knowing that we finally won that game was just a great feeling."
His most prolific game came in the final game of the regular season in a 7-1 win over Lewis-Palmer where Chapman scored his third high school hat trick, comprised of two power-play goals and a short-handed goal. Chapman finished the season with five power-play goals and two assists, an improvement from one power-play goal and five assists from a year ago.
"I think we really proved that we are a strong team still, even though we went to a higher league," Chapman said following his team's 5-7 season. "The biggest thing I learned is how hard this league is. You have to work a lot harder, but I think that was a good thing for us and we saw what we could do. Now I definitely want to improve on gaining weight and my skating, and we are going to keep going next year and improve our record and hopefully make playoffs."