Jeff Koch never wanted the credit or the glory of being a soccer forward. Instead, the Liberty senior takes pride in taking that glory away.
Koch anchored Liberty's defense on a historic run through the Class 5A playoffs as the Lancers rose from unranked to No. 5 in the state after the playoffs via an undefeated regular season.
Koch said he's always enjoyed being the last line of defense at center back, and when his twin brother, Theo, joined him as the team's goaltender a few years ago, their connection created a near-impenetrable force in front of the Liberty goal.
"Forwards get a lot of credit for scoring, which is awesome, but playing defender and preventing them from scoring is a lot of fun to me," Koch said.
And he did that a lot this year, as Liberty held opponents to nine goals through its 11-1 run to the 5A state semifinals. He also got a taste of that glory, scoring three goals and collecting four assists.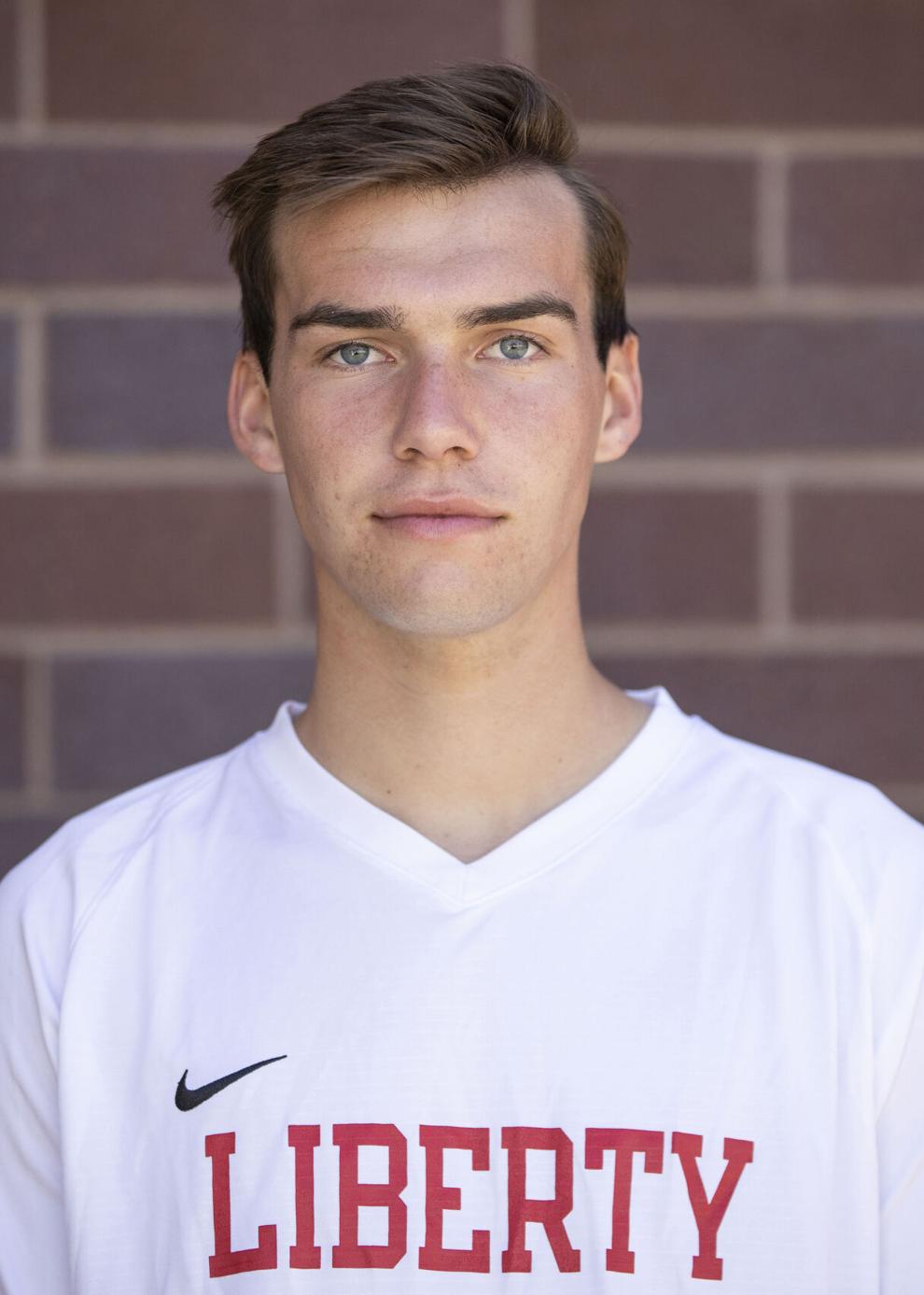 "My mentality in our back line mentality the whole year was, if they can't score they can't win. So we just tried to clear it and do what we could to sacrifice our bodies and keep them from scoring," said Koch, who was named the 2021 Gazette Preps boys' soccer Peak Performer of the Year.
Koch said he loves the hard work and grit needed to stop the state's best offenses, including local rivals.
Koch said his team didn't have goals on the bulletin board to win state, or make a deep playoff run. In the new and highly competitive 5A/4A Pikes Peak conference, Liberty hoped to string together enough wins to take the league title, but suddenly found itself undefeated and ranked third heading into the 5A playoffs.
"We knew every game would be a tough one. Going into the season we thought teams would beat each other and it would kind of be like, can we sneak out a win here or there, and we just took it one game at a time. Our coaches prepped us really well in practice and we played well and ended up winning league," Koch said.
The turning point for the Lancers was a come-from-behind victory against rival Pine Creek where they eliminated a two-goal deficit to eventually win 3-2, handing the Eagles their only loss of the regular season.
"I think after that game it just gave us so much momentum throughout the season. We all just put our heads down and said we can do it this year," Koch said.
Pine Creek had a chance at redemption in a 5A quarterfinal clash. After Liberty took a 2-0 lead early in the second half, Koch and the Lancers remembered their earlier game, and vowed to not let Pine Creek turn the tables.
"We knew it wasn't close to being over," Koch said. And after facing a barrage of shots in Pine Creek's final effort, the final horn sounded as Liberty made history to advance to the program's first 5A semifinal appearance.
Liberty fell to the eventual 5A champion Fairview in overtime. Koch said while it helps that their only loss of the year went to the 5A champs, it's a bittersweet feeling to know how close they came.
"This team was unlike any team I've ever been on," Koch said. "Going into the season I don't think anyone in the state thought we were going to do what we did, we just tried to carry the torch forward. I know in the preseason rankings we weren't ranked in the top 25, and so one game at a time we just tried to prove ourselves more and more and that's what we did."