Before he hit 6-foot-7, Isaiah Thompson made a bet with a classmate during a middle school PE class.
With $20 on the line, Thompson stepped back to attempt a dunk. And much to his classmate's surprise — he made it.
While Thompson has yet to get a payout from the bet, years later his ability to dunk is just one of the skills he uses to intimidate opponents, and inspire awe from the crowd.
As a senior, Thompson led Fountain-Fort Carson to a 10-3 season and a trip to the 5A Sweet 16. With a double-double average of 19.8 points and 12.3 rebounds, Thompson was one of the most dominant players in the highly competitive 5A/4A Pikes Peak Athletic Conference, earning him the title of Gazette Preps 2021 5A/4A Boys' Basketball Peak Performer of the Year.
"It was an amazing experience playing at Fountain-Fort Carson," Thompson said. "It was fun playing all four years, especially with the teammates I had because we have all known each other for so long."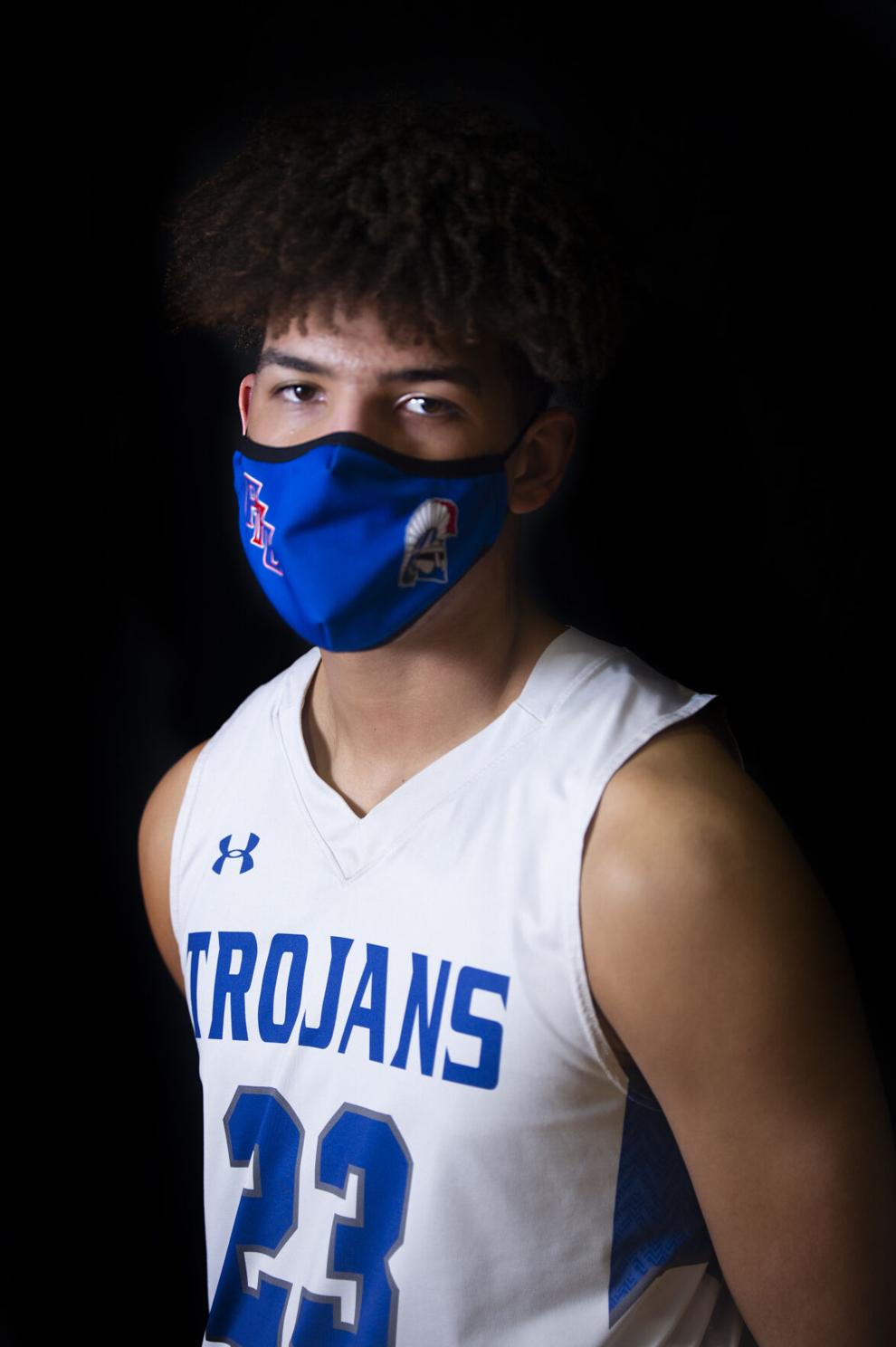 Thompson said this year's team chemistry was unmatched, and it showed on the court. His favorite game of the year, Thompson said, was a double-overtime win over Doherty, which at the time had big implications in the race for a 5A/4A PPAC crown.
"It was a battle through the whole game, and it was just a lot of fun," Thompson said. "We knew some guys on the Doherty team so it was fun playing them, and it was nice to get the win (73-72) and dance in the locker room."
The battle for the league championship was intense, with four teams, Doherty, Lewis-Palmer, Rampart and Fountain-Fort Carson, fighting for an edge up until the final games of the regular season. 
"The competition here is really good and I feel like it made me better playing against these guys," Thompson said.
While his team hoped they would make a deeper run into the playoffs, Thompson said he learned a lot from the Trojans' loss to Rangeview in the Sweet 16.
"In our last game we were down by 10-15 points and I got the team going and we came back and almost had a chance to win the game. You just can't ever give up," Thompson said, vowing to bring that work ethic with him to play basketball at CSU-Pueblo.
Thompson has come a long way since his first dunk in middle school. Certainly growing seven inches didn't hurt, but Thompson has also focused on becoming a well-rounded player and a good teammate.
With the ability to dribble, pass, shoot, rebound and score, Thompson was the whole package on the court. But when asked about the biggest lesson he's learned while at Fountain-Fort Carson, he said academics takes priority.
"Something I've learned is schoolwork is just as important as what you do on the court," Thompson said. "I used to get bad grades and be on the list and I couldn't practice or something, so I would say to always put academics first so you can stay on the court."