Before each match of her senior season, St. Mary's Jill Kellick took a sharpie and inked a quote on her wrist.
"Be so good they can't ignore you."
Kellick started her volleyball career at just 7 years old. She played nearly every other sport under the sun, but she quickly found solace on the court.
"Volleyball stuck with me through it all," Kellick said. "I've definitely had some experiences with past teams where it felt like they didn't believe in me, and that pushed me to be a better player."
She vowed to prove her doubters wrong. To be so good they couldn't ignore her.
For Kellick, the pandemic was a blessing in disguise, and a catalyst for enormous growth between her junior and senior seasons to help her earn the title of Gazette Preps 3A-1A Girls' Volleyball Peak Performer of the Year.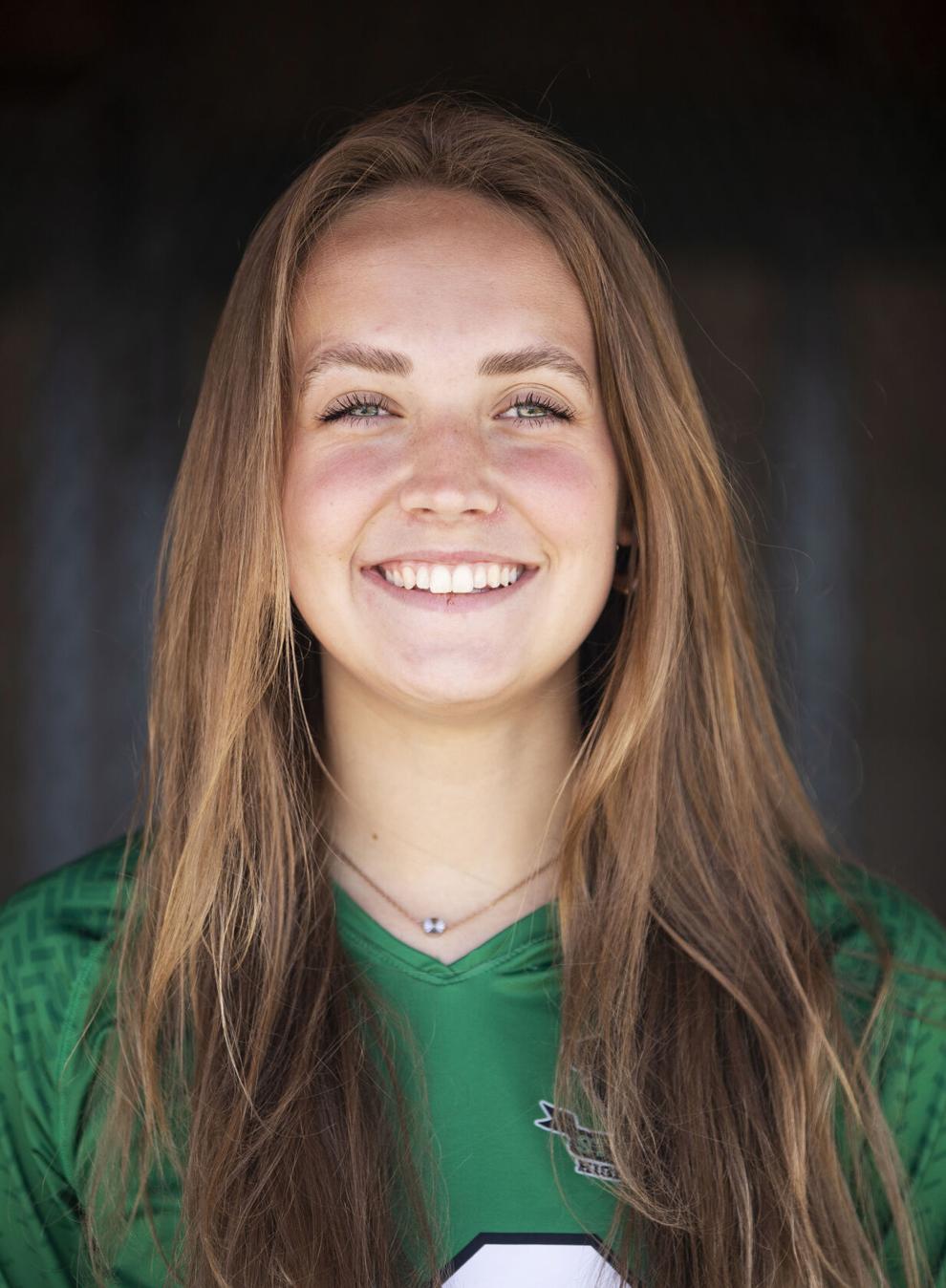 "It feels weird thanking COVID, but having all that time to hone in on my skills and do training and workouts, to just kind of focus on volleyball and myself, really helped," Kellick said.
The 5-foot-11 middle blocker led St. Mary's with 219 kills and a .487 hitting percentage. She led the team with 52 blocks and had 40 aces — ranked third on a well-serving Pirates team that averaged 3.6 aces per set.
Her hitting percentage ranked her fourth in the state and was 185 points higher than her percentage as a junior. Kellick credits her extended offseason and playing with club team Coalition, which she said helped improve her consistency and aggressiveness on the court.
By taking on nearly 40% of her team's offensive plays, Kellick was on the top of every opponent's scouting report. But she was prepared.
"My club season really helped me see the block and being able to turn or tip or be smarter about where I'm hitting," she said.
When she raises her arm to hit over a double or triple block, she remembers the words written on her wrist.
"It is kind of a compliment when I get triple or double blocked; it is kind of a cool feeling," Kellick said. "It's just kind of cool to get kills off of those knowing they tried their best to stop it."
Looking back on her early years in volleyball, Kellick feels a sense of accomplishment simply knowing she proved her doubters wrong — especially when she signed her National Letter of Intent to play volleyball at John Carroll University.
As an underclassmen, Kellick was inspired by the senior leaders on the team, and when she watched a teammate sign a National Letter of Intent, she knew she wanted to do it too.
"It just kind of really made me fall more in love with the sport," Kellick said.
And now Kellick wants to be that same inspiration to the young team she is leaving at St. Mary's.
"We had one junior and five sophomores this year, but they have grown so much this year and I really can't wait to watch them in their next two years of high school," Kellick said. " I just want to leave them with hope for the next season and let them know, if anyone is doubting you, prove them wrong every single chance you get, because you know your skills, you know how good you can be, and keep pushing forward."