A year ago, 5-foot-11 freshman Ramiyah Byrd did it all for James Irwin. She put the team on her back and finished ranked among the top freshmen in the state in nearly every category.
This year, however, Byrd has found a new home at the Vanguard School, fitting in seamlessly with the Coursers as they emerge as one of the most dangerous teams in Class 3A.
The now 6-foot sophomore helped Vanguard make history, completing an undefeated regular season, clinching the 3A Tri-Peaks championship, a No. 1 seed in the state tournament and a trip to the Final Four.
Byrd averaged 13.6 points and 9.5 rebounds for the Coursers, averaged 3.4 steals and 2.1 blocks, and continued to grow in skill and confidence alongside her loving, talented teammates. Byrd is the 2021 Gazette Preps 3A-1A Girls' Basketball Peak Performer of the Year. 
"The team welcomed me in with open arms, and it just took some of the pressure off, playing with girls who have the same ability as me, and the same drive and passion as I have," Byrd said. "It definitely helped my competitive side come out more, and it kind of helped me see things I didn't see last year because I was always on the ball. It was relieving."
Preseason team bonding trips to IHOP set the stage for the Coursers' impeccable relationship, which carried them throughout the undefeated season. And with four of the team's five top contributors returning, Vanguard has an opportunity to avenge its state semifinal loss and win the coveted state title.
Byrd injured her knee early in the 3A semifinal before top-seeded Vanguard lost to No. 3 Lutheran by eight points. But Byrd said her team will be better for it. 
"It's exciting (having such a young team) because you see what we've done in just one year," Byrd said. "And I think growing with each other and growing in confidence and chemistry on and off the court, I think it's going to be a scary time for other teams."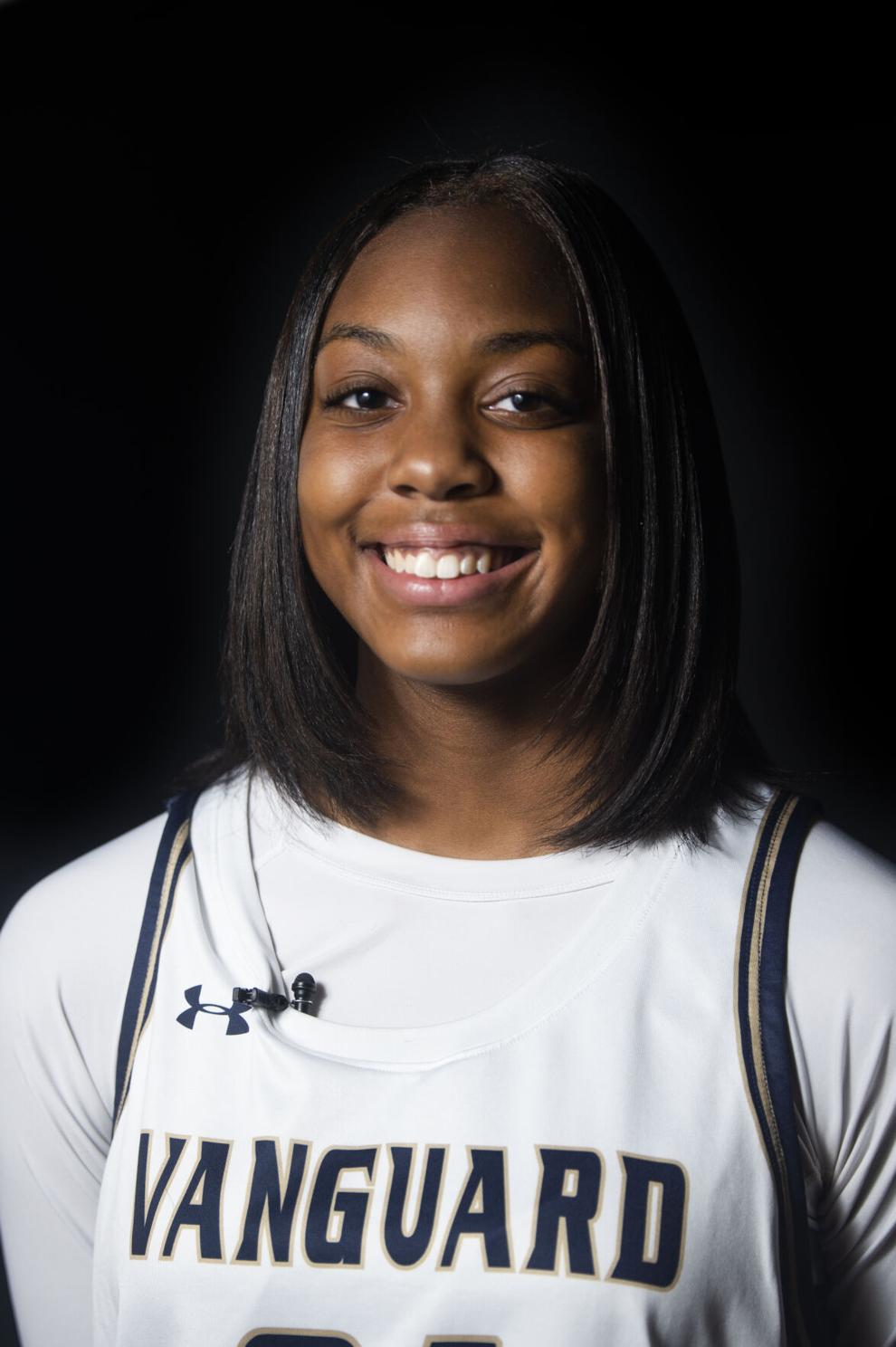 At home, Byrd has a personal training partner in her dad, Anthony, who coached her at James Irwin. They break down film together and work on their skills, and Ramiyah said she is inspired by her dad's skill, as well as her grandfather, who also played basketball.
"My grandfather recently passed away, and I think part of this is also doing it for him and showing him that I can make it," Byrd said. "He's always saying, 'You're going to make it to the WNBA, I know it.' And knowing that he felt that way, and told other people — a part of me really wants to do it for him."
While Byrd is physically gifted on the basketball court, her most impressive — and sometimes intimidating — flex is her confidence. She hopes that confidence can lead her to a Division I offer and beyond.
"Having that confidence this year, it really helped because it kind of showed what I can do and what I'm capable of," Byrd said. "I think I'm only scratching the surface right now."