The St. Mary's boys' basketball team knew they had something special coming into the 2021 season.
The Pirates topped 100 points in the first game of the season, then again two games later. And finally, when St. Mary's scored more than 100 points for the third time in five games, heads began to turn.
Piloted by junior Sam Howery, the Pirates led the state in points per game all year, and finished ranked third nationally averaging 87.9 points.
Howery guided the speedy Pirates to a 16-1 season and an appearance in the program's first state championship game in 60 years.
"Coming in we knew we were going to be a good team," Howery said. "We were doing what we do best, which is running, and we were, I think, beating some teams by 30-40 points. We didn't want to look ahead too early, but coming out of league undefeated gave us a big push, and that's when we were kind of like, oh, we could do it this year. We fought and got all the way to where we wanted to. We didn't finish the deal but it was a very successful season for us."
Howery had a double-double average of 21.4 points and led the nation averaging 10.2 assists, 10 double-doubles and four triple-doubles as a junior. He averaged 7.9 rebounds and 4.5 steals, emerging as one of the state's most well-rounded players, regardless of classification, helping to earn him the title of 2021 Gazette Preps 3A-1A Boys' Basketball Peak Performer of the Year.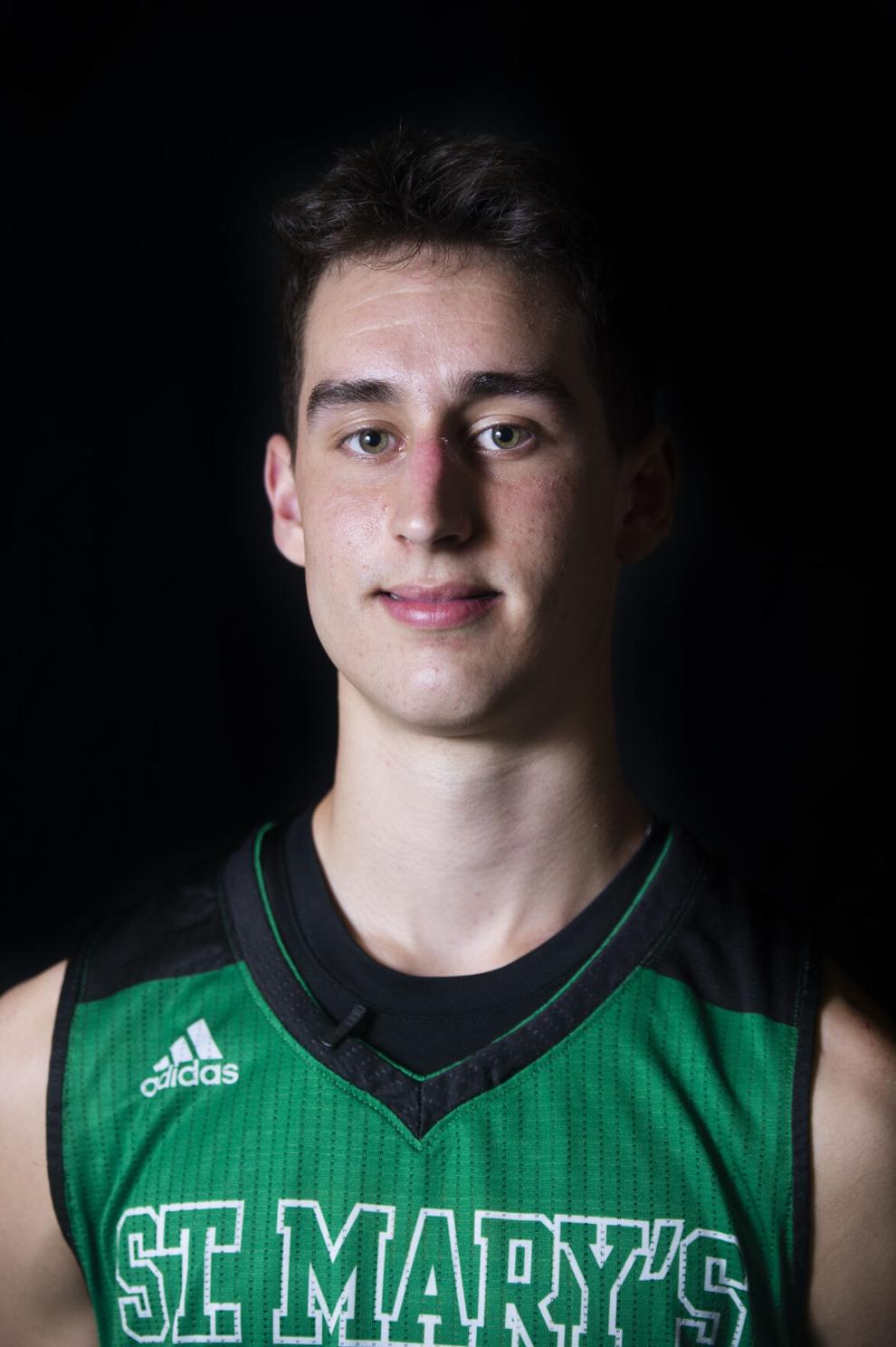 Leading the nation in any category is an enormous feat. But it almost came naturally, the point guard said, thanks to the trust and chemistry he has with his teammates.
"Coach (Jim Masterson) told me I needed to become more of a leader this year, so that's what I tried to do," Howery said.
And combined with his high basketball IQ and his team's fastbreak system, Howery said his leadership flourished.
"I think the chemistry we had this year, and our time throughout the system helped push us to the next level," Howery said. "From there on it's just decision making, trying to make the right reads, and if my guys are in the right spot, which they always are, I just give them the ball."
One of his newest targets was his brother Max, a freshman who had an immediate impact alongside Sam.
"I think right away we fit right in with each other," Sam said. "He's always looking out for me and I'm always looking out for him. It's a pretty good dynamic duo."
Max Howery finished third on the team in scoring, averaging 13.1 points.
The duo will return next year, but the Pirates will be without a few invaluable seniors as they attempt to avenge their title game loss.
But now with experience on the state's biggest stage, Howery is eager for a chance at redemption from the 72-56 loss to Lutheran in the state final.
"I think we can do what we did this year and more," Howery said. "We kinda had a bad taste in our mouth this year since we didn't finish business and win a state championship, but next year I feel like we can go in and win it all, and I don't see anybody stopping us."