Q Jones doesn't want to be remembered for his highlight reel — though impressive.
He doesn't want to be remembered for his skill, or his academic accomplishments — though vast.
He simply wants to be remembered as a good person. As someone future players, or his siblings, can look up to.
He turned heads as a sophomore, running for more than 1,400 yards, and was even more impressive in his shortened senior season, surpassing 1,850 yards as the state's leading rusher. He averaged more than 231 per game and scored 19 touchdowns to help Fountain-Fort Carson to a historic season as the Trojans reached the state semifinal for the first time since 2003.
His efforts also helped earn him the title as The Gazette Preps Football Peak Performer of the Year.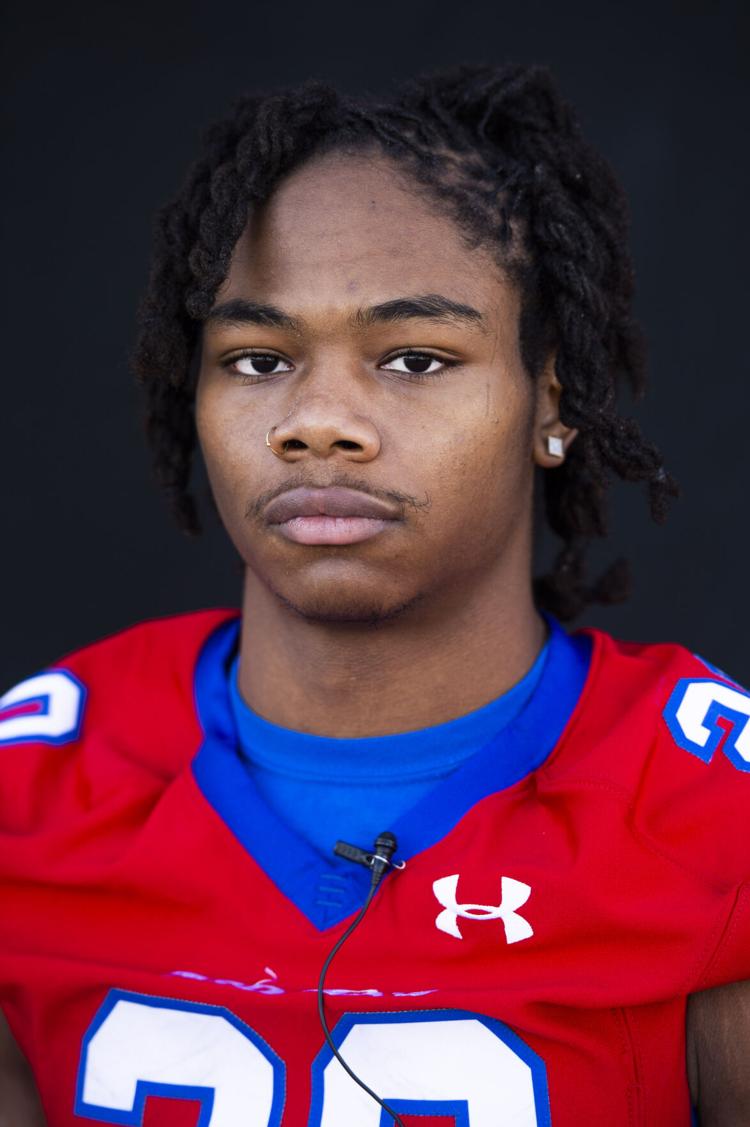 "Any day football can end, and the time I have left with this game I want it to be special, and make sure I do everything right so others can look to me and see the way I did it is the right way," Jones said.
He knows firsthand how fragile a future in football can be.
A season-ending leg injury prematurely ended his sophomore season, and later derailed an important junior campaign when it resurfaced in the season opener. And his misfortune didn't stop there.
Jones faced an unprecedented challenge as a senior. He had played in just nine varsity games and was up against the possibility of not competing in the fall of his senior year due to COVID-19 postponements.
"My journey through adversity has been so many things, and I've honestly kind of gotten used to it growing up and having to fight through it," said Jones, who attended protests in September that helped reverse the state's decision to postpone the fall season. "It's kind of one of those things that motivates me more on the football field and in the classroom because I know people are watching and I know that I have a lot of siblings, especially my little sister who watches me and they know everything I've gone through."
Jones said his injury his sophomore season was a wake-up call. He remembers being a young player celebrating and dancing in the end zone after a touchdown, but was later told by his running back coach Anthony Davis, a former F-FC standout, to stay humble, "because the universe listens."
For a time after his injury, Jones said he struggled to get motivated since such a large part of his life was stripped away in a blink of an eye. But after talking with his coaches, who assured him his ceiling was much higher than even he knew, he found his faith again.
"I told myself the next time I get on the field I'm going to make it count because you never know when it's going to end," Jones said.
His journey was long and exhausting with tough twists and turns. But well worth it.
After a stunning senior year Jones finally earned the college offer he's been waiting for. And not just any offer— an Ivy League one.
Jones announced in December he committed to play football at Dartmouth, the cherry on top of a senior season that almost wasn't.
"It's going to be like a new start at life," said Jones, who plans to study business. "It felt so good to commit because I know how far I've come. I remember talking to a coach earlier this year who told me not to worry about the kids on Twitter and social media posting about the offers because my time will come. And from that point on I was like, I'm not going to pay no mind because my only goal is to win this season and to enjoy my senior season, and that paid off."
Jones said he has no reservations about moving across the country to compete in the Northeast, and is eager to crack open the Dartmouth playbook.
"I'm eager to get a ring," Jones said. "And I plan on being on ESPN+ next season."