The Engesser family has certainly left its mark on Pikes Peak region basketball.
After more than a decade of at least one member of the Engesser clan dominating on the hardwood, the final athlete has hung up the Colorado Springs Christian basketball jersey for good.
But not before leaving a lasting impression in both local history and in the state.
Megan Engesser capped off her stellar career listed in the state's record book a staggering 14 times, including nine mentions for career numbers, helping her to her second Gazette Preps 3A-1A girls' basketball Peak Performer of the Year honor.
Engesser followed her brothers Nate and Justin, who had successful careers at CSCS. She said her first two years at the school she felt like she was living in their shadow — and it wasn't until her junior year that she looked at her brother's names on the wall in the CSCS gym, that she decided to beat them. And with her dad, Mark Engesser coaching her, it was only a matter of time.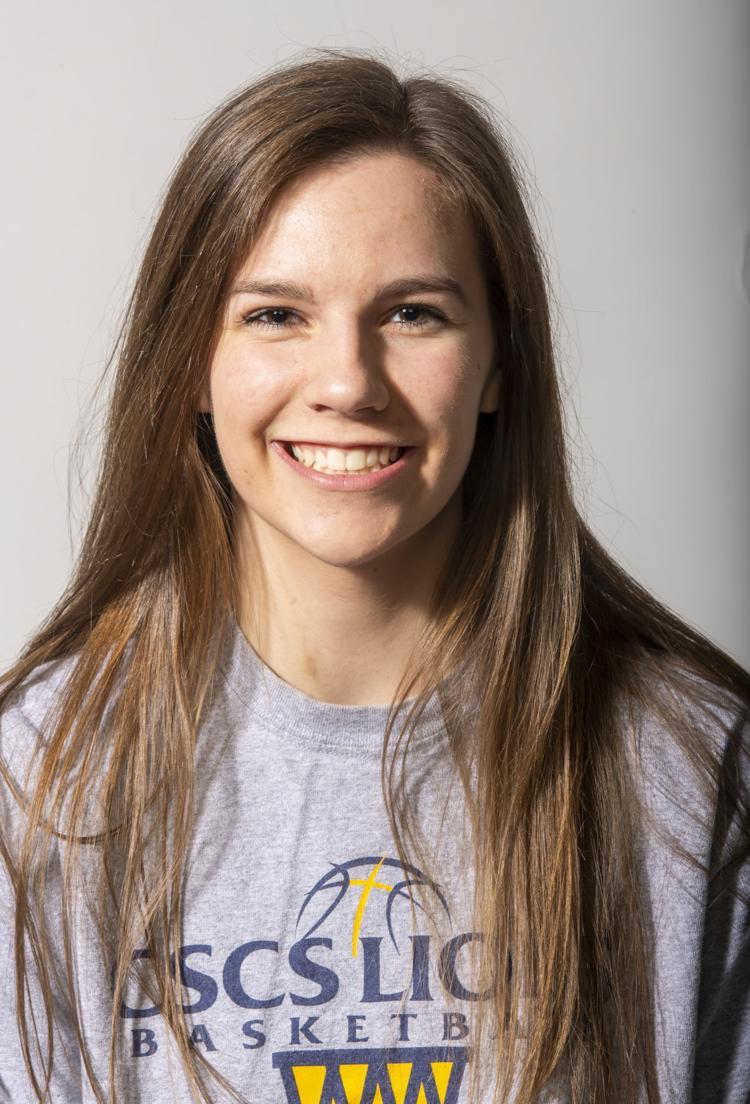 "I decided junior year that this is for me, it's not them — and I wanted to beat their scoring records," Engesser said. "I think we definitely left a legacy."
With 2,014 career points she passed her brothers and became just the 10th girl in state history to surpass the 2,000-point mark, and 22nd Colorado athlete all-time.
"It definitely took a lot of work. I didn't think I could do anything like that in four years, but with my dad's great coaching and all of the hard work it worked out for me, I guess," Engesser said.
This season she also took the state's record in 3-pointers made in a season with 103, and is second in the state all-time from beyond the arc, making 305 3-pointers in her career.
But unfortunately for Engesser, there's one title missing from her collection — state champion.
Engesser has appeared in four state championships in the last three years — three with the Lions' basketball team, and one with the volleyball team — and she has settled for silver each time.
"Looking back on it I guess it's kind of crazy that I had that many opportunities," Engesser said. "I guess winning isn't everything, and I know people say that who you probably think are losers, but it's really not. You just appreciate your teammates and your coaches so much more. You got there and that's such a big accomplishment in itself."