Without basketball, Terrell Brown's story would be remarkably different.
His degree in business marketing, his fellowship with the El Pomar Foundation, and his nonprofit organization Hillside Connection, all emerged from his love of the sport.
The former Palmer hoopster learned early that basketball was his ticket out of the lifestyle he saw many of his southside neighbors and classmates fall into.
"Colorado is not like inner-city Chicago, there's pockets of poverty and challenges anywhere you go in America, and I happened to come from that pocket here," Brown said. "A lot of my friends were making choices once we got to middle school just to survive and had to make life-changing decisions. But I always thought as a kid, 'I have to go to the left.'"
And basketball became his safe haven.
It started in 1998 when Nathan Brown began training underprivileged kids in southern Colorado Springs free of charge, eventually building a pipeline of basketball talent out of the Hillside Community Center — including his son Terrell.
Years later Terrell Brown became one of the top talents in the state, leading Palmer to back-to-back 5A playoff appearances and a combined record of 36-12 while averaging 18.8 points in his final two seasons.
"Basketball kept me off the streets, kept me motivated to be the best I can be and it helped me beat the odds," Brown said.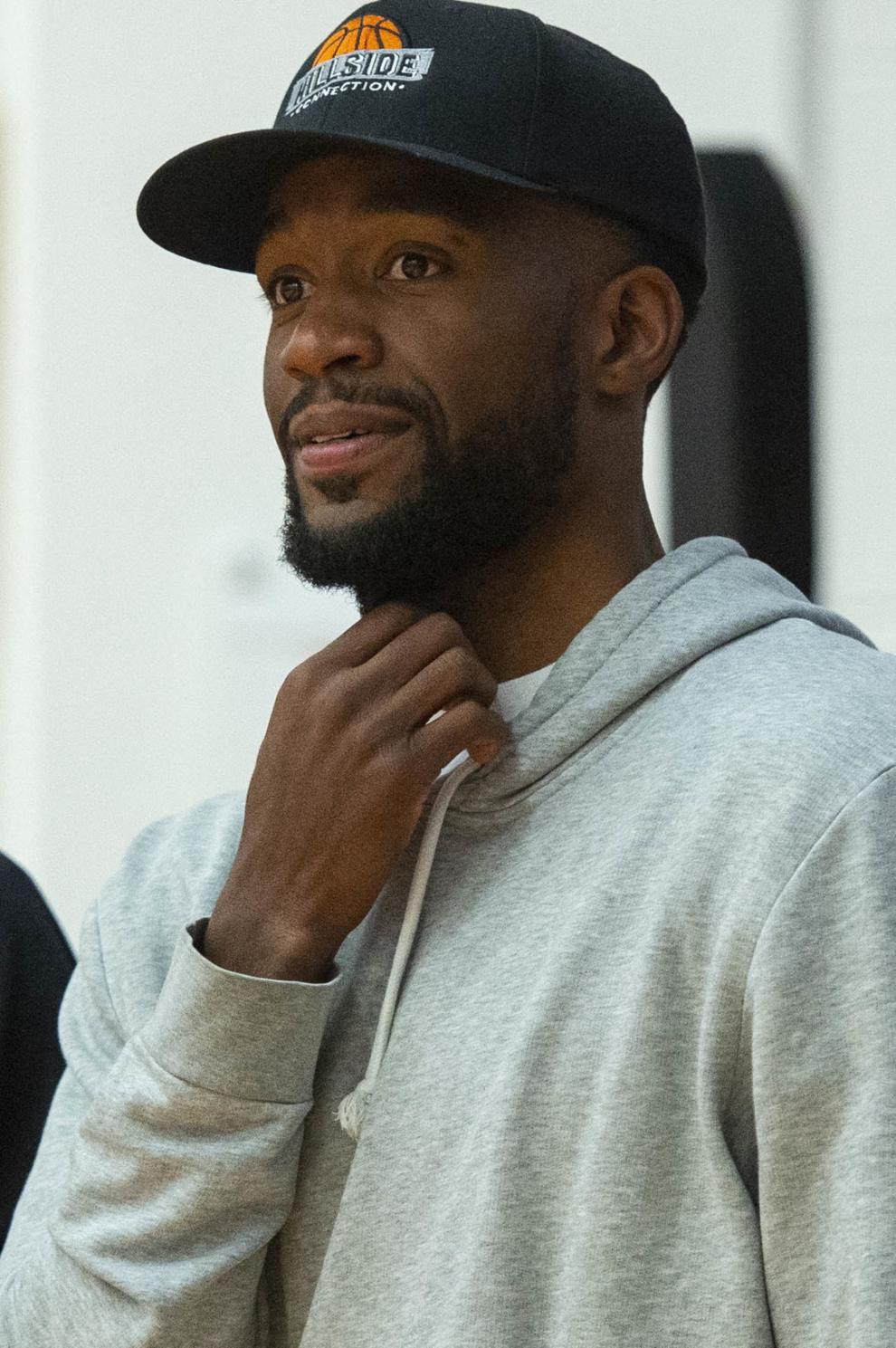 He moved on to play college basketball, aiming to fulfill his dream of playing in the NBA, but was cut from the Montana State basketball team prior to his senior year. Though he finished his degree on scholarship, he said the experience taught him a valuable lesson on the business side of sport.
"I realized it can't just be about putting the ball in the hoop," said Brown, who accepted a fellowship at the El Pomar Foundation to share his experience and learn more about the nonprofit sector. "Less than 2% of players make it to the NBA, but a lot of people can be a program associate, a community advocate, a mentor or a youth coach, so that's where the enrichment piece came about. It's important to expose their minds to things that extend far beyond the lines on a concrete slab."
Flash forward four years, and Brown's Hillside Connection has served over 400 youths across Colorado Springs. Hillside Connection serves children of all races and ethnicities, but Brown says a majority are black, Hispanic and Latino.
"We knew he had the potential to be something better," said Kenneth Callum, former director of the Hillside Center, Palmer basketball coach and childhood mentor to Brown. "He was told by me and others, 'You're the one that we're going to count on. Others have come before you, but you are the one who is going to make sure there is something available to the youth in our community.'"
Callum, a 1974 graduate of Palmer, spent his entire life in the southside neighborhood, and followed his predecessor Sam Dunlap by dedicating his life to mentoring children and teens through sport and community engagement.
Dunlap was a well-known community advocate and mentor for young men in Colorado Springs until he died in 2019 at the age of 85. He was also a player on the city's first all-Black semiprofessional baseball team, the Brown Bombers.
"(Terrell) is the heir apparent of Sam Dunlap," Callum said. "He is taking over and meeting the needs of the young men and women through activities and trying to make sure they have a positive outlet within that community and others. He wants to make sure that youth have an opportunity at any level and have an opportunity to do anything they choose."
Crossing the red line
Colorado enacted its fair housing law in 1959, prohibiting discrimination based on race, color, religion or ancestry. A federal law was passed in 1968, but redlining is evident in Colorado Springs neighborhoods some 60 years later.
But change is on the horizon.
The Hillside neighborhood, which lifelong resident Callum said has suffered from the effects of redlining for years, is beginning to change.
Callum sees a positive impact from the revitalization of the downtown area in his community as more people see opportunities to afford a home in the neighborhood.
"As these changes occur in the Hillside neighborhood and the demographics change, I can only appreciate a young man like Terrell who wants to be a part of positive change," Callum said. "Now the kids can see the diversity changing in that community, and when they can get involved in landscaping opportunities and park cleanups through Hillside Connection they are bringing richness to the community, and they get to see and take pride in doing something positive in their own community."
Brown hopes the pathways forged through Hillside Connection can help combat systemic racism in Colorado Springs.
"I can see us bridging that gap between street and high-level businesses and all the way up to the mayor," Brown said. "Black Lives Matter, and moving forward in the state of America I think it is important to enhance the lives of Black and brown people because it does mean something. And in the midst of that, we need to create an environment where all people feel like they can contribute. It's a 'We' thing."
Colorado Springs Mayor John Suthers, who honored Brown with a Mayor's Young Leader award for innovation in sports and wellness in 2017, applauded Brown's work that provides "pathways of opportunity for our most-underserved local youth."
"By demonstrating a future of possibility, values-based programs like Hillside Connection can create a lasting positive impact on the people they serve," Suthers said in an email. "They can also play a valuable role in nurturing young people and helping to overcome social and economic obstacles. When individuals have the underlying skills and confidence to prosper, communities prosper."