VAIL • In 2011, Amanda Precourt was living the dream in a glamorous Colorado ski town, enjoying an intense outdoor recreation lifestyle, socializing, a patron of Vail's robust arts scene and the daughter of one of its wealthiest and most prominent citizens.
The philanthropist and homebuilder seemingly had the perfect life in an alpine paradise. But mentally — and then physically — her world was spinning out of control.
Diagnosed with general anxiety and depression when she was in college, Precourt said she had been "popping Prozac for a lot of years and not really realizing what was going on in my brain" when endocrine issues in 2011 "poured lighter fluid" on her underlying depression and led to a severe sleep disorder.
Precourt wound up on a 72-hour mental health hold at the Vail hospital for suicidal ideation and impulsivity.
"It was really, really messy; there was nowhere to go; there were no doctors up here; I couldn't find help," Precourt said. "I tried for a year to get somebody to help me, and everyone just kept saying there was nothing they could do. I kind of got the runaround."
That's when she went down a dark path that is unfortunately all too common in a mountain valley where the sun always seems to shine and people are relentlessly active and happy.
"Finally, I ended up trying to kill myself, basically," said Precourt, who spent nearly four months in mental health hospitals in Texas and Colorado receiving inpatient treatment to get her hormone levels right and her depression under control.
"And when I came back, I realized just what a huge hole there is, not only in Colorado in general, but specifically in the Vail Valley, for someone who is maybe not acutely sick yet, but struggling," Precourt said. "If I had gotten help three years sooner than I did, I might not have gotten as bad as I did."

Besides a lack of behavioral health providers, Precourt says a big part of the problem is how impossibly happy anyone fortunate enough to live in the Vail Valley is supposed to be. When people from around the globe spend a small fortune to vacation for a week or two in a place you call home, they expect a certain level of cheery hospitality and real-world escapism from you.
"It really is the paradise paradox, because you're supposed to be so happy," Precourt said. "So you don't want to admit that you're not, and then you go out and friends come visit or friends are in town and you keep a fake smile on your face and pretend like everything's fine when inside you're really struggling."
While not everyone who's struggling inside — working multiple jobs and plagued by the high cost of housing and living in general — winds up even considering suicide, Eagle County set a record of 17 suicide deaths in 2018. That came after 16 in 2017 and was way up from six in 2016.
For a county of around 55,000 people, that's a rate of about 30 suicide deaths per 100,000 residents — higher than the state's 10th-worst rate of 20.3 per 100,000 or the nation's worst rate of 28.9 per 100,000 in Montana, according to the Centers for Disease Control and Prevention.
In Eagle County, which includes Vail and Beaver Creek ski areas, behavioral health issues have been spiraling out of control since the middle of the decade. Vail Health emergency room visits for anxiety and depression, fewer than 100 in both 2014 and 2015, spiked to nearly 350 in 2018 — a staggering 465% increase in four years.
Partying, a big part of life in Colorado ski towns, also looms as one of the problems. Vail's ER visits for alcohol and intoxication issues, fewer than 100 in both 2014 and 2015, jumped to nearly 400 in 2018 — a 332% increase. And there's been a trickle down to school kids, with nearly 1 in 4 local seventh- and eighth-graders seriously considering suicide in 2017, and 16% actually making a suicide plan, according to statistics from Vail Health. Eagle County averaged nearly one suicide attempt per day (324) in 2018.
"I've been really outspoken about the fact that there is not enough — and historically has not been enough — access to mental health and mental health providers for people in the Vail Valley and Colorado at large," added Precourt, who now serves on both the Eagle Valley Behavioral Health board and the board of the Helen and Arthur E. Johnson Depression Center at the Anschutz Medical Campus in Aurora.
Precourt's case is not uncommon in Colorado's mountain resort communities, where, for years, people in crisis have been transported to Denver, Grand Junction or Pueblo for services that are already stretched thin on the Front Range. There are no beds for detox or behavioral health issues in Eagle County, relegating such patients to the county jail or Vail Health emergency room.
Will Cook, president and CEO of Vail Health since January after serving in the same position at UCHealth's University of Colorado Hospital in Aurora, is very focused on lowering local health care costs and insurance rates and simultaneously increasing access to badly needed services such as behavioral health. The nonprofit hospital in April announced a $60 million commitment to behavioral health over the next 10 years.
"We are identifying gaps in preventive care and are working to fill those needs so that people living in the valley can live healthier lives and, in the process, avoid more costly, less-effective treatment," Cook said in an email. "An example of this is our $60 million commitment to address the underfunded behavioral health crisis."
Part of that money — about $12 million — will be spent on a "cross-functional behavioral health facility" with both adolescent and adult beds that will spare people the time and expense of a two-hour trip to Denver or Grand Junction, and some of it's already been spent on the local "LONG LIVE" marketing campaign and a new website.
The local beds will be critical once they're online, says Vail Police Chief Dwight Henninger, a supporter of the state's new red-flag law after a bar shooting in West Vail in 2009. Henninger has been pushing for years for more funding for mental health treatment in the mountains.
"In this country, the jails and the prisons are the primary mental health providers, and that's just not right," Henninger said of the lack of mental health providers and funding nationwide, but especially in Colorado's mountain communities. "Clearly a lot of people are doing self-medicated treatment of their mental health issues and so they end up getting in trouble for drug-related violations and other violence-related stuff."
And, he adds, it's been very difficult over the years to even find a bed on the Front Range for someone who's in crisis, requiring a two- or three-hour transport in a patrol car and taking an officer off duty in the Vail Valley. He's optimistic about the surge of funding locally.
Eagle Valley Behavioral Health Executive Director Chris Lindley knows a little bit about people in crisis and emergency response. A U.S. Army unit commander, preventative medicine and environmental sciences officer in Iraq, Lindley was awarded a Bronze Star during a suicide bombing and subsequent mortar attack.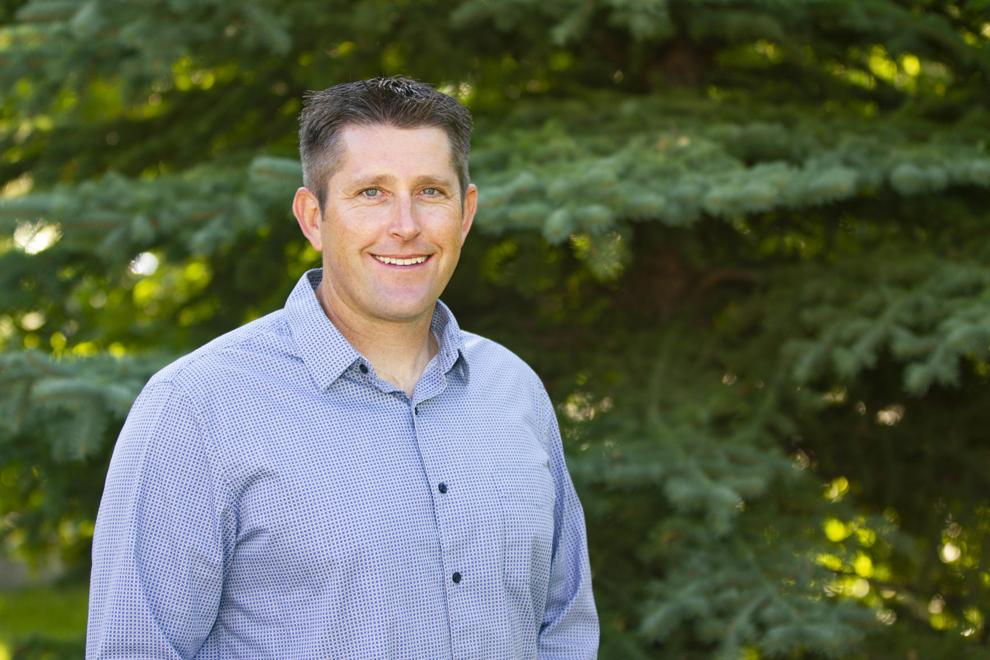 Lindley worked for the Colorado Department of Public Health and Environment for 10 years before becoming a Denver firefighter and then moving to the mountains in 2017 to become director of Eagle County Public Health and Environment. That's where he caught the eye of Vail Health and was named executive director of the newly formed Eagle Valley Behavioral Health nonprofit in June.
"The paradise paradox is very real," Lindley said. "While the mountains are a great place to live, they are also a hard place to live. People often come to the mountains seeking a geographic solution to a nongeographic problem. The disparity between the wealthy and working class is severe and growing in this community, which we're seeing across America, but the gap is pretty massive in our resort communities."
Certainly financial pressures can exacerbate mental health issues in a county where the median home price exceeds $725,000, rent for a single bedroom typically tops $1,500 a month and individual market health insurance is close to $2,000 a month.
Vail's Harry Frampton, founder of East West Partners and a group of companies that develop real estate across the West — including Denver's Union Station and Riverfront Park — sits on the board of Vail Health and acknowledges the high cost of living and its impact on local health.
"We've got to pay people more and we do have to support them and have a better infrastructure in mental health," Frampton said in an interview for a recent Colorado Politics story on housing and health care. "I'm on the hospital board and we've been talking about it a lot, struggling with it, and I say, 'Well, all of this is great, but if we just paid people more, they'd do better.' They're struggling financially, because we do have a nutty cost of living."
Vail Resorts CEO Rob Katz and his wife Elana Amsterdam have invested a great deal of their personal wealth into trying to solve the lack of behavioral health services in ski towns across the state and the West, launching the $58 million Katz Amsterdam Foundation in 2017 and holding the first convening on the subject in May. Katz, head of the largest employer on Colorado's Western Slope and one of the largest in the state, declined to be interviewed for this story.
But Lindley, who praises Vail Resorts' financial commitment, as well as the overwhelming passage in 2017 of a tax on recreational marijuana to fund behavioral health programs in Eagle County, and the more recent passage of a tobacco tax to fund youth substance abuse programs and health education, says there's more to fixing all of these problems than easing financial stress and finding funding.
"When it comes to our dramatic increase in depression, anxiety and suicides, there is not a single cause but many causes that have pushed our nation and valley over the tipping point," Lindley said. "Everyone wants to identify a single cause or simple answer, but that's not reality."
Lindley points to the opioid and substance abuse crisis, the negative effects of the nation's rapid move to smartphones and social media since 2007 and the political climate and 24/7 news cycle "that is a nightmare for emotional well-being, which is why we've removed cable TV from nearly every location across Vail Health facilities."
But he acknowledges a lack of funding and providers, especially in rural areas, is perhaps the single greatest hurdle and that the nation as a whole has done a terrible job of prioritizing behavioral health, with care providers receiving little incentive to take on anyone other than high-dollar cash patients.
"Mountain communities have additional problems that boost our behavioral health indicators in the wrong direction," Lindley added. "The Mountain West carries a culture of rugged individualism that is not helpful when feelings need to be addressed. We have an increased access to firearms. And most people who live here aren't from here. That means they have often left their natural support system, their parents and family, in another state."
In addition to the planned behavioral health facility, more than 20 organizations in Eagle County have rallied behind other efforts to tackle the problem by using the marijuana tax and other funds to create 18 programs to dramatically increase the number of behavioral health providers, add nine behavioral health clinicians (and counting) in Eagle County Schools and reduce emergency room visits via the Hope Center and a community paramedic to respond to people in crisis.
Eagle County Paramedic Services in August reported a 78% reduction (102 individuals) in transports to the Vail Health Emergency Department, saving more than $1 million in medical bills. Still, as of mid-November, there have been 10 suicides in Eagle County in 2019, according to the Eagle County coroner, including two in September at the Eagle County Jail. Lindley says the entire community knows there's still a lot of work to be done.
"Our community is going to lead Colorado in creating a collaborative, comprehensive approach to behavioral health and we are just getting started," Lindley said. "It has to start at a grassroots level, which is what we did two years ago when this valley rallied to pass the marijuana tax to create the first funding for mental health. That vote, which passed by a record 74%, was the lever that ignited our community to attack behavioral health head-on. These are diseases and problems that sometimes whisper, but we are going to yell."