This story is part of a yearlong series about Colorado's broken mental health care system. Read the first installment here. 
---
Owen Chaffin, as he grew larger as a teen, punched holes in the walls of his family's Littleton home with his head and feet. He shredded clothing, tore up books and broke three windows on the school bus.
He kicked his mother in the back of the head one day while she was driving the car and nearly knocked her out.
His rage was uncontrollable.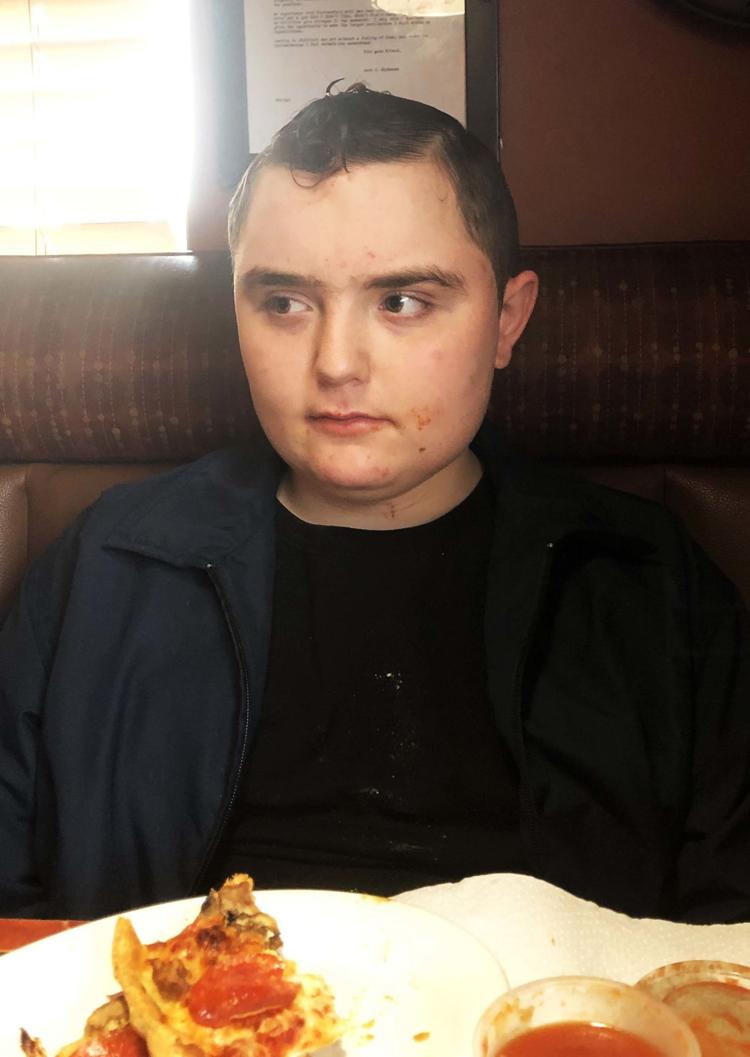 "He was very destructive," said Owen's father, Ron Chaffin. "It got to the point where we couldn't have him at home. He was hurting us, and we couldn't keep him safe from his self-injurious behavior."
Owen had appeared to be developing normally, his dad said, until about age 3, when he began regressing after receiving vaccinations. The idea that vaccinations are related to autism has been refuted by scientific studies, but a possible correlation remains contentious among some.
"He was walking and starting to talk; he went back to crawling, and he quit talking," Chaffin said.
The diagnosis: autism.
As Owen became older, two other problems came to dominate his life and that of his parents: intermittent explosive behavior disorder and mood disorder.
At first, Owen would bang his head on objects, bite his body and slap himself.
"You just tried to block and redirect," Chaffin said. "It was like a 24/7 parenting class, mostly trial and error."
But Owen's violent and wildly unpredictable behavior took on a life of its own, setting his parents on a years-long and vastly expensive search for adequate help for their son. They went through multiple institutions, through countless drug protocols and behavioral treatment plans.
"We were kind of under house arrest for 16 years," Chaffin said of the turmoil he and his wife, Melanie, constantly confronted. "I don't think people understand the psychological, emotional and financial strain it (a child's mental illness) puts on people."
After running through available options in Colorado, Chaffin said the family could find just five centers nationwide that would accept their son. Owen, now 18, is in a residential autism center in Texas, where he is calmed by equine therapy, riding and being around horses.
His absence from the family home is simultaneously a heartbreak and a relief for the Chaffins. The couple — Ron Chaffin works at Coors and Melanie in the oil and gas industry — can have quiet time, even go on a date.
They're no longer on call.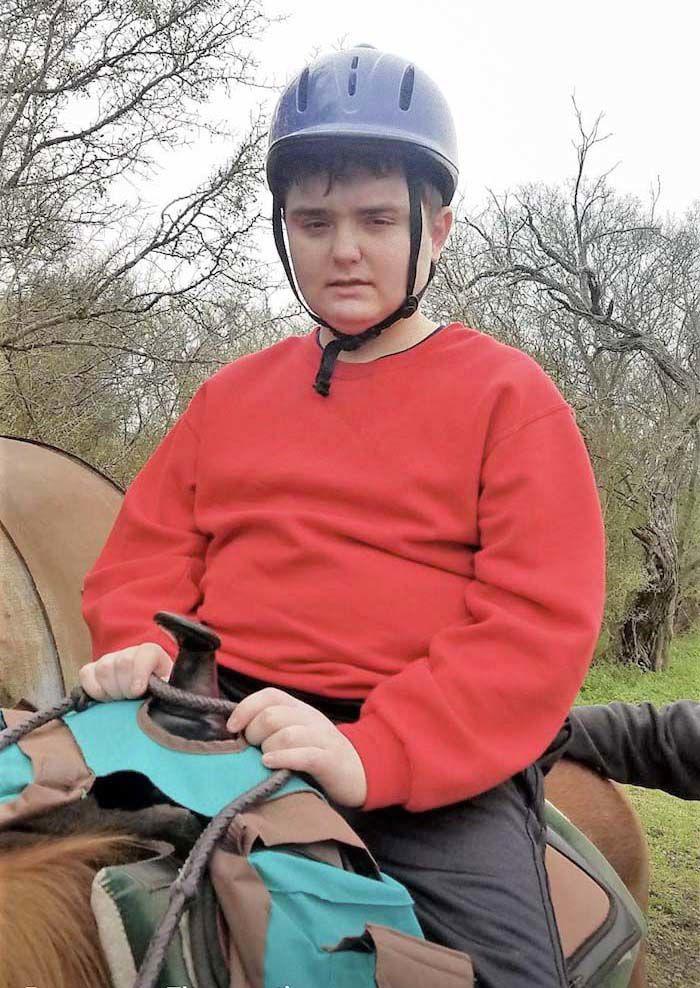 "Everything had to revolve around the care of our son," Chaffin said. "You couldn't just run to the grocery store or to get something to eat. Everything had to be scheduled, and we had to try to mentally prepare Owen for what we were doing. It was a crapshoot whether it would be successful or not. Usually not."
Even so, they miss their son. He appears confused when they visit. And they feel guilty that they're no longer his primary caregivers.
"Emotionally, it's really hard to go see him," Chaffin said. "It disturbs his routine. You have to deal with him saying he wants to go home and you explaining he can't."
A barrier of recognition
More than 4,000 Colorado children each year have an ongoing behavioral health condition or serious emotional disturbance that requires either inpatient or residential treatment, according to Children's Hospital Colorado, one of the state's largest pediatric health care providers.
In addition, thousands more are dealing with bullying, anxiety, refusal to go to school and other problems defined as "lower-acuity." Those cases are identified through standard screening procedures and connected to community resources for assistance.
But nearly 80 percent of families with kids who need mental health services don't reach out for care, said Dr. Bruno Anthony, professor of psychiatry at the University of Colorado School of Medicine. It's often because they don't know where to turn.
"That's really troubling," he said. "It's one of the key barriers, first to get parents to recognize these are significant problems and then encourage them to seek assistance."
For those who do, the demand for pediatric mental health care far outpaces available supply.
The situation has reached such a concerning level in Colorado that a legislative overhaul is being sought. A bill that originated with juvenile mental health care professionals would create comprehensive services for children with chronic and complicated mental health concerns, standardize mental health screenings and interventions, and provide ongoing funding for training, education and outreach for providers.
The lack of comprehensive care has led Children's Hospital Colorado to send some acute and chronic pediatric cases to facilities out of state, said Heidi Baskfield, vice president for population health and advocacy at Children's Hospital Colorado.
Kids are transported by expensive air or road ambulance to Copper Hills Youth Center in Utah, Lakemary Center in Kansas, Genesee Lake School in Texas, Heartspring in Kansas, and other places.
"In the last decade, the services to provide long-term, individual treatment with children has crumbled and disintegrated, despite a growing need," Baskfield said.
As a result, some children up to age 18 are living at Children's Hospital for up to a year because there's nowhere else for them to go.
"They are on the acute unit for months at a time, where they don't need to be treated, but they literally get stuck at that high-acuity level," said Dr. Jason Williams, director of quality and safety and clinical director at Children's Hospital Colorado. "That blocks that bed from being used for other purposes."
"It's heartbreaking," said Shannon Van Deman, vice president of the Pediatric Mental Health Institute at Children's Hospital Colorado, because no matter how soft the donated stuffed animals, how bright and cheery looking the walls and how nice the staff, a hospital is not home.
A journey less clear 
When a child has cancer, diabetes or meningitis, parents receive a prescribed treatment, medications and expected outcomes.
But there's no guidebook when a child is diagnosed with depression, anxiety, autism, phobia, bipolar disorder, anorexia or other brain conditions.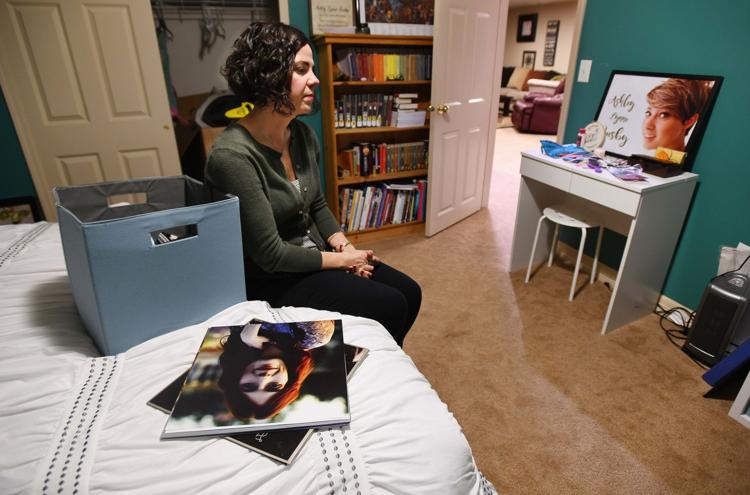 The journey is less clear because mental illness looks and feels different for each child, and there are many possible root causes.
Confronting the problem can be an unremitting battle without end in sight, much less victory.
"That's the hardest thing for parents — you don't know what's going on or what to do or what will happen," said Sarah Busby, a Falcon High School teacher. Her 19-year-old daughter, Ashley, suffering from post-traumatic stress disorder, attention deficit hyperactivity disorder and anxiety, died by suicide last March.
When children are in a locked psychiatric hospital, it's far different from when they're hospitalized for pneumonia or a sports injury.
Parents aren't able to spend the night or get regular updates from doctors and nurses, said Melissa Martinez, whose 17-year-old son was put in a local psychiatric facility at age 9 and diagnosed with mood disorder, anxiety and intermittent explosive disorder.
"It's a completely different experience," she said. "Your child stays, and you have to leave. You get a couple of visits a week and phone calls. You're given paperwork, a brief explanation, and you're out there to figure it out. There's not a lot of direction."
No one wants to hear about your kid being in a psych ward, either, Martinez said.
"There's still the stigma," she said. "Nobody wants to know about it or talk about it."
Feelings of helplessness from the onset lead to difficulties navigating the complex system of children's mental health. Waiting lists of three to six months to see a psychiatrist or psychologist, scary experiences such as physical restraints and uncertainty about what's happening compound the situation.
"It shouldn't be trial by fire; it should be this is what you need, here's where you go," said Busby. She and her husband, Brady, spent three years in "a constant struggle" of trying to help their daughter get better before she took her life at a time when her parents thought she was recovering.
"It's a real hard road," Busby said. "It's just absolutely exhausting."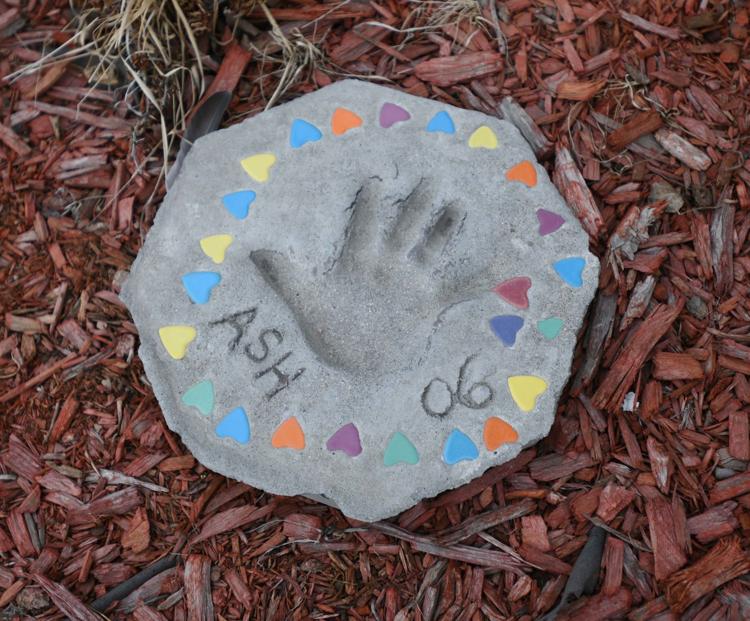 It's also mentally draining for parents, who often keep their children's struggles to themselves.
"We tend not to reach out, not to complain and look at it from the standpoint of 'We're the parent, it's our responsibility, whatever it is we have to do,'" said Ron Chaffin. "Even when it's not physically possible, we try to keep doing whatever we need to do as a parent for a child."
And kids don't want to be labeled at school because they're having mental challenges, Busby said.
"You feel so helpless and guilty and wonder if you're doing the right thing," she said. "Kids learn the drill and know how to manipulate the system. Your job as a parent becomes literally how to keep them alive."
'Increase in complex traumas'
"We don't think of mental illness as a serious, chronic condition," says Lori Jarvis, executive director of the National Alliance on Mental Illness in Colorado Springs, and that is part of the problem.
But mental illness can be just as debilitating as physical illness, medical experts say.
Nationwide, about one in five children has a mental health problem that interferes with daily functioning and requires intervention, Anthony, the CU psychiatry professor, said.
Moreover, about 40 percent of children exhibit "clusters of mental health symptoms that cause impairment," which do not meet diagnostic criteria for a mental disorder but still impede their lives, Anthony said.
Some afflictions are increasing faster than others. Nine percent of children nationwide now have Attention Deficit Hyperactivity Disorder, or ADHD, up from 5 percent in recent years, he said. Diagnoses of autism spectrum disorder have risen steadily over the past 20 years, Anthony said, now affecting nearly 1 in every 56 children.
Anxiety, depression, self-harm and aggression are the top teen issues, professionals say, which as children mature can lead to substance use, juvenile crime, sexual experimentation and suicide.
At AspenPointe, a nonprofit system in Colorado Springs that provides 24/7 services ranging from individual and group counseling to emergency intake and inpatient treatment, the majority of children have some type of trauma, which can cause a variety of disorders.
"We've seen an increase in complex traumas," stemming from physical, emotional or sexual abuse, violence in the home or the community, or exposure to natural disasters, said Brandi Haws, AspenPointe vice president of outpatient services and managed service organization.
"Guns in schools, community violence, exposure to large-scale incidents weren't present in the past, bullying with social media — it's a new dynamic," she said.
Problems in early childhood can adversely affect behavior in teenage years, such as low resiliency and stunted coping skills, said Dr. Rebecca Berhorst, medical director of children's programs at Cedar Springs Hospital in Colorado Springs.
"There are more influences and pressures on kids today than ever before," she said. "Making good grades, the social pressures in school and social media play a big role."
Those can be driven internally or externally by peers and schools, she said, and parents and family dynamics also figure into the mix.
Cedar Springs, a for-profit hospital that assesses potential patients on a walk-in basis 24/7, has 38 beds for children.
Treatment includes speech, occupational and behavioral therapy, along with family involvement. Children hospitalized at Cedar Springs attend a state-certified school on campus. Art, music, play therapy and pet therapy are part of the routine.
There's also a partial hospitalization program for children who are not a danger to themselves or others. They receive therapy for six to eight weeks while they attend school and live at home.
"We bring them in for socialization skills, impulse control and family sessions," Berhorst said.
Enrollment in the outpatient program is not capped, says Berhorst, a child psychiatrist who took over the children's unit at Cedar Springs three years ago and expanded services and built community partnerships. The hospital now takes children as young as 3 years old, down from 9, and up to age 17.
"We try to meet the needs of the community," she said. "We don't want to have to turn away any kids, and really try not to have a wait list."
Emergency care specifically for children will be available for the first time in the Pikes Peak region when a new Children's Hospital Colorado opens in northeastern Colorado Springs mid-year.
A special wing of the ER will have six rooms dedicated to behavioral and mental health crises stabilization, said spokeswoman Elizabeth Whitehead.
Also, she said, "We're working on our behavioral health outpatient strategy and anticipate having an outpatient and partial hospitalization program in 2020."
Despair at not enough 'likes'
Greater awareness of mental health problems and their effects, and better diagnostic procedures also have increased the need for services, said Anthony, who also serves as chief of psychology for the Pediatric Mental Health Institute at Children's in Aurora.
Early treatment often can stop the progression into adulthood — which is a primary goal of pediatric care, he added.
"When kids aren't properly identified and given appropriate treatment in a timely way, research shows problems can be long-lasting and require more intensive services," Anthony said.
"There's very clear evidence if you're not addressing significant mental health problems into adolescence, the amount of the functional outcomes — including contacts with the law — are linked much more in kids that have mental health issues, and particularly those kids that weren't treated."
Social media can add stress to children's lives, the experts say, with cyberbullying and feelings of despair from not getting enough "likes" or affirmations from online "friends," or comparing their lives to others that are seemingly wonderful.
The Fear of Missing Out, or FOMO, is a relatively new condition arising from social media use changing a child's brain chemistry, shrinking empathy and not releasing enough "good feeling" hormones, Berhorst said.
"Kids are on social media all the time now," Anthony said. "Kids who are in good mental health can build good social networks. But negative things can be very detrimental."
'An unacceptable reality'
Suicide was the leading cause of death for children ages 10-18 in Colorado in 2017.
In El Paso County, death by suicide nearly doubled for ages 24 and under between 2007 and 2017, going from 5.5 per 100,000 people in that age group, or 14 deaths, to 11.7 per 100,000, or 30 deaths, according to state data.
That means about one of every six suicides in Colorado between 2007 and 2017 by residents age 24 and younger took place in El Paso County.
"Are our higher rates our inability to engage in effective prevention, to regularly check in with kids?" wonders Baskfield of Children's Hospital Colorado.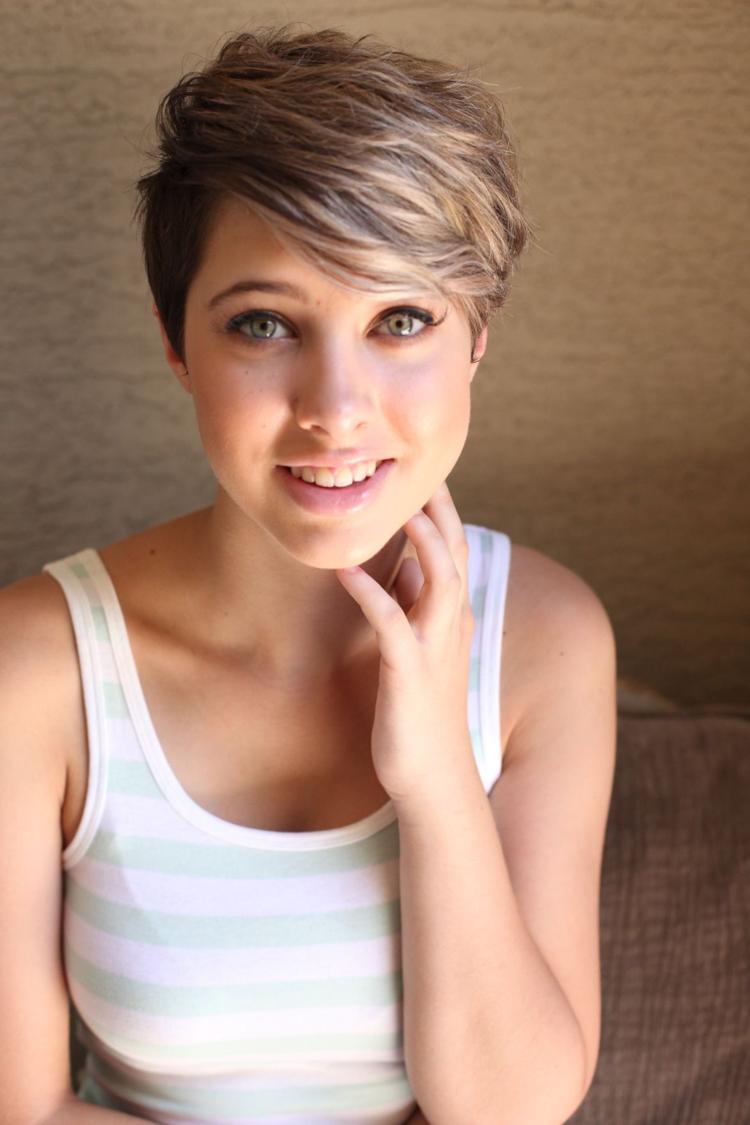 Suicide is being glorified in today's culture, Cedar Springs' Berhorst said, noting the number of online suicide pacts increasing.
"It's different now — in the past, we'd memorialize lockers at school when there was a suicide, but now we've normalized it," she said. "We're not in a bubble anymore."
Since 2009, Children's Hospital Colorado has had a 600 percent increase in hospitalizations of children who have attempted suicide, Baskfield said.
"We're seeing completed suicides as young as 8 years old. It's an unacceptable reality," she said. "We're working on programs for mental health starting in utero."
Research shows protective factors that build children's connections to others and create a sense of belonging can ward off self-harm, including having a trusted adult to talk to and being involved in positive activities such as sports and clubs.
Anthony advocates bringing prevention measures to children where they are, such as preschools and schools, with parental involvement. The purpose: To help families to talk about concerns and seek assistance.
AspenPointe therapists go to family homes for counseling and into schools with prevention programs that start in daycare and preschool and continue into high school.
The programs are part of the organization's child and family unit, which is on pace to exceed the 6,094 individual clients from birth to age 18 that it treated last fiscal year, which ended June 30, said Jamie Falasca, director of Healthcare Services.
Puppets named Dina the Dinosaur and Wally, The Problem-Solving Detective, teach children how to identify feeling sad or frustrated when other kids are acting selfishly, right down to how to ask classmates to share the ball on the playground.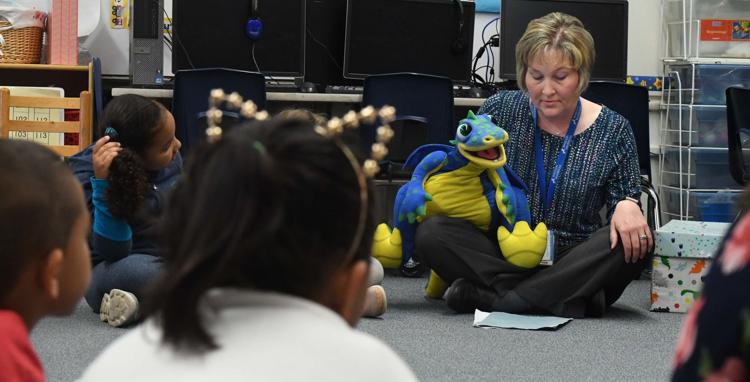 In one skit, the puppets take a deep breath to smell the flowers, then pretend to blow out birthday candles in releasing the air to relax their bodies.
"It's intended to improve school performance, reduce child behavior problems and promote positive relationships for children," said Falasca, who manages AspenPointe's programs for children and families.
The program helps teachers identify early needs to discuss with families, as well, she said.
AspenPointe also provides clinicians in 41 schools across the Pikes Peak region, particularly schools that have high enrollment of Medicaid students, for instant access to individual, group or family therapy. The schools also do mental health assessments of students and bring issues to families' attention.
In addition to Medicaid, insurance is accepted as well as fee-for-service payments, Falasca said.
Complaints about local mental health treatment do arise.
Kristina Lipsky, an El Paso County mother of three, said that one of her sons who was diagnosed with ADHD and mood disorder through AspenPointe in his elementary years started cutting himself.
When she tried to schedule a new appointment with a therapist, she said it was canceled three times.
"He has yet to be seen and now feels as though he no longer needs the help," Lipsky said.
Fears and concerns at school
Fountain-Fort Carson School District 8, where 70 percent of its 8,300 students are connected to military families, has been prioritizing mental and behavioral health for 15 years, said Lisa Zimprich, director of special education and mental health services.
With military children constantly moving, dealing with inconsistent housing, and having parents deployed and in danger of dying, "Our population has always had a lot of mental health challenges," she said.
D-8 employs 14 full-time school psychologists, one for each building, along with full-time school counselors, and offers educational programs for students and families.
D-8 counselors, psychologists and social workers see nearly 1,100 students yearly for ongoing skill development and mental health support, Zimprich said, approximately 14 percent of the district's enrollment.
The role of schools is two-fold, said Shanda Vaira, a D-8 school psychologist: To help prevent issues as well as build individual skills for when preventive strategies aren't going to work.
"We as adults have to promote our own social-emotional wellness and build a relationship with students, for them to trust you to talk about something," Vaira said. "That's such a stigma in our society, and you have to model those skills."
Programs "giving students tools and strategies that promote their health, as well as instruction on how to identify when they or their friends are making choices that aren't healthy, and how to reach out and get help" are important, Zimprich said.
With school shootings, a national environment of divisiveness, the potential negativity of social media and the cultural stigma that continues to surround mental health, students "bring questions and fears and concerns to school," Vaira said.
"We try our best to create a safe space and have honest conversations," she said. "We don't diagnose, but we look at data and collect it and identify students with areas of need. I might have a student who's anxious, which is causing them to disengage in class. It's complex in each kid."
'The system is … nonexistent'
Owen Chaffin was one of the kids who became stuck in one of four acute-care beds at Children's in Aurora.
He ended up there because his behavior became uncontrollable at home.
Finding the right medication for his son has always been tough, his father said.
"He's always taken a cocktail of medications — lithium, Thorazine, Risperdal — any anti-depressant and psychotropic drug and at high doses."
The drugs help at first, then Owen builds up resistance and something new has to be tried.
Having Owen in different centers, such as Firefly Autism in Denver and the shuttered El Pueblo Boys and Girls Ranch in Pueblo, brought different problems.
At one point, Owen stayed in a "bathroom-size stall" for seven hours a day at "school."
"They'd put him in mittens and headgear and were feeding him with a baby spoon," Chaffin said. "They let him use the bathroom once or twice a day."
El Pueblo, which state officials shut down a year ago, citing abuse and neglect of children, was worse.
"It was our only option at that time," Chaffin said. "It was a train wreck."
When the Chaffins made the 90-mile trip to visit, Owen would be missing brand new shoes or a new coat and would display injuries that were not self-inflicted, his dad said.
"He'd have a black eye, a bruise on his cheek, and they tried to tell us it was headbanging. We weren't able to find out what happened to him there, no matter how hard we pushed and asked."
Owen stayed in Children's Hospital Colorado in Aurora for three months one time, then six months the next.
For the past two years, he has been living at a residential autism treatment center in San Antonio, but he will age out at 21. And then, the Chaffins aren't sure what they'll do.
"The waiting lists in Colorado for residential (care) are 10 years long," Chaffin said. "So where does he go then?"
Chaffin has never added up the cost to treat his son.
"It's got to be astronomical," he said.
His current treatment in Texas runs $200,000 annually, according to Children's Hospital Colorado.
Jefferson County School District paid for Owen's air ambulance flight there, which cost about $20,000.
Chaffin said Firefly was $90,000 a year, with another $20,000 to $30,000 annually for afterschool care. Owen was in that program for seven years. The stays at Children's Hospital totaled more than $1 million, Chaffin said.
"That's not even touching on medication and medical expenses, like rushing him to the ER for stitches because he split his head open," Chaffin said. "And you'd have to throw in property destruction."
Medicaid has helped the family pay for Owen's care. Chaffin said without that assistance, the process would have left the family destitute.
Chaffin would like to see more support for families.
"The problem is every one of these kids is different, and there's no one system that works," he said. "The people in the system have to be flexible and to some degree, humble. Otherwise, it'll never work because their egos get in the way."
Parents like the Chaffins speak first-hand of the inherent exasperation in trying to get help for their troubled children and encountering a shortage of child psychiatrists, few inpatient beds for children under age 10, limited follow-up after obtaining treatment, a lack of coordination between mental health providers and the chasm after a child turns 18 and is considered an adult.
"I can't say the system is lacking," Chaffin said. "I think the system is merely non-existent."
End goal is stability
Martinez, the mother of the 17-year-old who first was hospitalized at 9 for mental health conditions, said her son is now "doing great."
Her son's improvement, however, did not come without copious hard work on her part, including quitting her job in telecommunications and becoming a volunteer "certified peer support specialist" with the National Alliance on Mental Illness in Colorado Springs.
"It was extremely difficult," Martinez said. "We had to figure it out on our own."
She learned how to navigate the "individualized education program system" for school, build a support network, handle her son's behavior, find the medications and therapy best for her child, know her son's rights and her rights as a parent, ascertain the different levels of health care and how to advocate for her son.
Now, she teaches all of that to parents not as far along on the journey.
"In the beginning, I was intimidated by all these doctors with these degrees," she said, "but I learned we had choices, and I could make these decisions for my son."
What was a frustrating, tiring and sometimes hopeless road turned into a "great opportunity," as Martinez switched jobs to work in the field.
"When you walk into this, you're so overwhelmed," she said. "I have more hope for him now."
And that's her main message to parents.
"An expectation is that medication and therapy is going to fix your kid," she said. "But the relationship you have with your kid is key. I wanted him to know how to manage his emotions, have the coping skills and the language he needed by age 18 to be the adult he can be, despite having these diagnoses.
"There's hope. If you work the program, it works. If you can commit to the end goal of stability and follow through, it pays off."