- PHOTOS: Documenting COVID-19 in the Pikes Peak region.
Eric Peterson sat beside his dying mother in a dimly lit hospital room — a mask over his mouth, a sanitized gown over his body and two gloves covering each hand.
He held her hand. He dabbed her forehead with a cool damp cloth.
And unable to feel the soft skin of his mother's palms one more time, he looked in her eyes.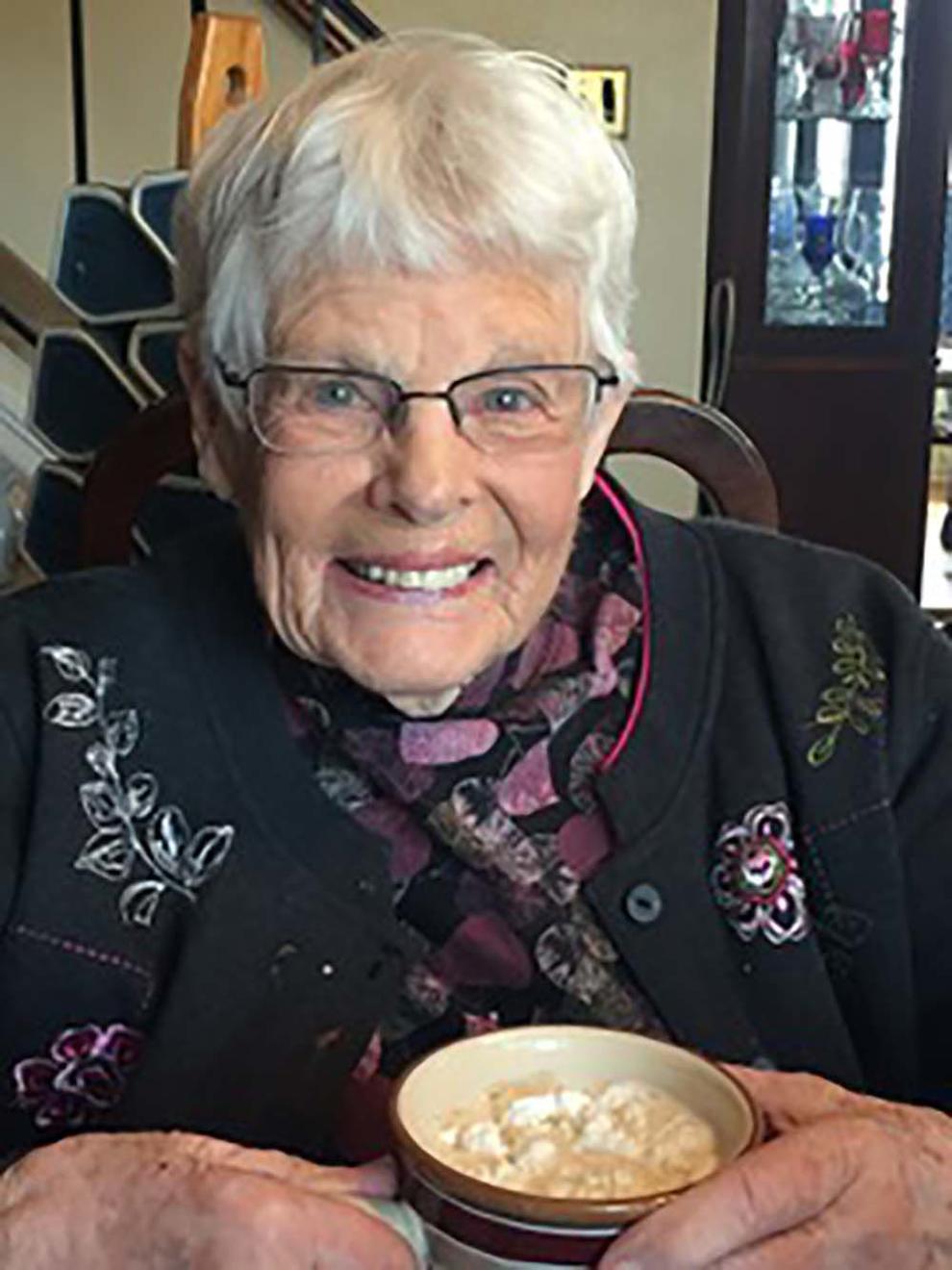 "My brothers are always texting me, saying, 'Eric, be safe, be safe, protect yourself,'" said Peterson, 59. "And it was just — that was my calling.
"I had to be next to mom for the rest of the family."
Yet no one realized when she — or any of her fellow bridge players — first became sick just how dangerous their illnesses would be.
An examination of the pandemic's early days in the Colorado Springs area reveals that local public health leaders had little idea of the virus' silent and deadly presence for at least four weeks before the community spread became clear, records and interviews show.
The virus appears now to have been present locally as far back as Feb. 16 — a month before El Paso County public health officials realized there was a problem. And by then, those with early cases had already unwittingly exposed their families and friends, causing the global pandemic to mushroom locally beyond any chance of containment.
Left are questions about whether more could have been done to track the virus's early spread into the county, particularly in February and early March.
---
RELATED: 
Colorado hospital workers complain about a lack of safety equipment
Are we reopening too soon in El Paso County? | Vince Bzdek
VIDEO: A timeline of coronavirus in El Paso County
---
El Paso County is not alone in grappling with those questions. The timeline of the virus's arrival in the United States continues to shift back on the calendar, with newly released medical tests showing the virus began spreading in California as early as January while claiming its first life there on Feb. 6 — weeks earlier than previously thought.
"It's a tragedy of errors that sort of let us lose all these months to prepare for what is now a global pandemic," said Gregg Gonsalves, assistant professor of epidemiology at the Yale School of Public Health. 
Delays in equipping communities with enough fast and accurate tests led to at least a month delay in the federal government's response to the pandemic.
"We're still not testing enough people," said Gonsalves.
The first half of March has emerged locally as a critical time when the virus ran unchecked, even as hospitals began filling up with patients showing symptoms of the disease. During that time, there was little action to track down the contacts for sick patients while they waited for long-delayed test results to return.
Public health officials say they faced several hurdles. The lingering flu season left doctors, clinicians and epidemiologists unsure whether people they were being hospitalized as part of a seasonal scourge or a burgeoning global pandemic.
A national dearth of tests left local public health workers at a significant — even insurmountable – disadvantage for tracking the disease.
And even performing the few tests made available in Colorado didn't yield fruit for weeks. Delays in receiving test results stretched 10 days, sometimes longer, and significantly hindered local public health leaders's understanding of the virus' spread throughout El Paso County.
It all led to the coronavirus catching public health leaders by surprise at every level of government.
And by then, an untold number of people were already infected. Some were dying.
'This cannot be happening'
Friday March 13 marked a tipping point for the pandemic here.
And it began, innocuously enough, with an emailed note of reassurance to 350 staff members of child care providers across the Pikes Peak region.
The first person known to have the coronavirus in El Paso County had recovered, wrote Melissa Rogerson, the lead environmental health specialist for El Paso County Public Health.
After all, health leaders knew that first person, confirmed on March 6, was believed to have contracted the virus during a visit to California, where the disease could be traced to overseas travelers cruise ship passengers.
What came next seemed like common sense.
"El Paso County Public Health has no reason to believe there is community transmission at this time," said the email, sent at 1:09 p.m.
Hours later, the agency learned they were wrong.
The virus was here. It had been swirling around the county for at least two weeks. And the people most at risk were among those first exposed.
The stark realization came that evening, shortly after Gov. Jared Polis stood before a bank of cameras and announced the state's first death of the coronavirus pandemic: An 83-year-old woman who lived in Colorado Springs.
Only after the governor stepped away from the lectern and the reporters scattered did local public health leaders understand the true scope of the pandemic.
---
REALATED
El Paso County deputy's death shows how jails have become flash points for spread of coronavirus
138 inmates at Colorado's largest prison test positive for coronavirus: CDOC
---
Dr. Leon Kelly, the county's elected coroner and its newly minted deputy medical director of public health, remembers it well.
He stepped into a room with the county's public health and medical directors. And he sat stunned as a team of epidemiologists tasked with tracking down the 83-year-old woman's movements over the last two weeks issued their report.
The woman played bridge alongside scores of other people from across the state. Almost every one of them were seniors — people in their 60s, 70s, and 80s.
And all of it happened two weeks ago.
"I literally got chills," Kelly said. "I'm like, 'This cannot be happening.'"
The only thing the county's epidemiological team didn't know is who infected the 83-year-old woman. Six weeks later, it remains a mystery.
She had not traveled recently out of Colorado Springs, meaning that the only way was through contact with someone already in town.
In the race to contain the virus, that moment proved pivotal.
"It was kind of a perfect storm of everything you hope not to happen, happening right out of the gates," Kelly said. "A large group, late time that we were notified because of the incubation period and it was an at-risk population.
"It was really, truly worst-case scenario."
The strain of middle March
From that moment on, changes were made to how local health officials tracked the virus across El Paso County.
No longer did they wait for hospitals to report a positive test for the coronavirus, said Kimberly Pattison, who oversees the county health department's communicable disease program.
Instead, beginning March 13, they started investigating many patients' travel histories at the mere suspicion of the coronavirus' involvement.
By that point, hospitals were already filling with coronavirus patients.
Penrose-St. Francis Health Services faced its greatest strain on equipping its doctors and nurses with protective gear during the second and third weeks of March, said Dr. Brian Erling, the hospital system's president and CEO.
During that time, hospitals struggled to get quick answers.
Test results usually took seven to 10 days, though some took as long as 18 days, he said.
Usually, only about a fifth to a quarter of the tests at Penrose-St. Francis came back positive. But during the week or two that results were pending, hospital workers could only assume that their patients had the disease, he said.
"It certainly made a significant delay," said Dr. Bill Plauth, chief medical officer of Penrose-St. Francis. "And just made it very difficult on taking care of patients, just because of all the extra precautions we needed to take in caring for them."
Pattison said her team of epidemiologists held off investigating suspected cases of coronavirus because the vast majority of them turned out to be sick with influenza instead.
With so many people hospitalized at the time, there was no efficient way to decide who to trace.
"A pandemic is a new situation for all of us, and I think there will be lessons learned that come out of it," Pattison said. "But in this particular one, I do feel pretty confident in my team's response."
---
RELATED:  
MAP: Coronavirus cases in Colorado
By The Numbers: Coronavirus in Colorado
---
Limited testing, slow results
Public health workers generally had little chance to corral the virus during the pandemic's early days, largely because of the federal government's dearth of testing supplies, said researchers at Harvard, Yale and the University of Arizona.
There's no best practice for whether to trace diseases based on confirmed test results or suspected infections. But generally, workers wait until a test comes back positive to begin contact tracing, because local health departments usually don't have the resources to do more, they said.
In this case, public health workers were often caught in a no-win scenario due to a lingering flu season and a paucity of federally-supplied test kits, said Stephen Kissler, post-doctoral fellow specializing in immunology and infectious diseases at the Harvard T.H. Chan School of Public Health.
"I do have some sympathy for them drawing the line at testing positive," Kissler said. "Really, the biggest issue is just that we didn't have the testing capabilities when we needed them so we could do that more quickly."
Several aspects of this coronavirus — its highly infectious nature coupled with its long incubation time — made tracking the virus particularly difficult without widespread early testing, Kissler added.
For example, it generally takes several days for symptoms to appear. Then it can be at least a week before someone deteriorates to the point of needing hospitalization.
And if the hospital's tests weren't returned until 10 days after that, then the virus could have already tripled or quadrupled in scope.
"Our numbers are already reflecting things that happened potentially three weeks ago, and in that time, the epidemic is growing exponentially," Kissler said.
Dr. Robin Johnson, the county's medical director, credited her team's "incredibly robust" response once the bridge club connection became clear — as well as the community's work taking social distancing measures to heart — for helping to keep hospitals from becoming overwhelmed in the ensuing weeks.
"It really emphasizes that while we may be the tip of the spear, we cannot do it without all of our community partners coming together," Johnson said.
Erling said that in hindsight, testing should have been limited to what the state health department could handle — essentially, only people in hospitals — to cut down on the number of tests. Instead, the advent of drive-up testing sites early in the pandemic overwhelmed the state's lab and slowed the overall response time of those tests.
Much of that was due to a limited supply of reagents, the chemicals used to run the tests at the state lab.
It remains unclear how long the state's first casualty, the 83-year-old bridge player, was sick and receiving treatment at UCHealth Memorial Hospital Central before she died from the disease. Local officials have not said when she was admitted, and Memorial officials declined an interview request.
However, the results of her coronavirus test did not arrive until the day she died, Kelly said.
"The genie was out of the bottle before we had the ability to figure all this out," Kelly said.
'I really exposed them'
Almost no one at that critical moment on March 13 had any idea the virus was already entrenched in El Paso County, records and interviews show.
Bridge player Judy Hood, 78, dismissed her first symptoms on March 9 as a cold. Her husband John got sick as well. But at that point, they'd only heard news of the virus spreading through Asia and Italy, not here in Colorado Springs.
So she went to a pizza party, a game night and church, where Hood is an usher and greets fellow congregates, often with a hug, she said.
Hood learned five days later, she was likely a source of the spread of the disease.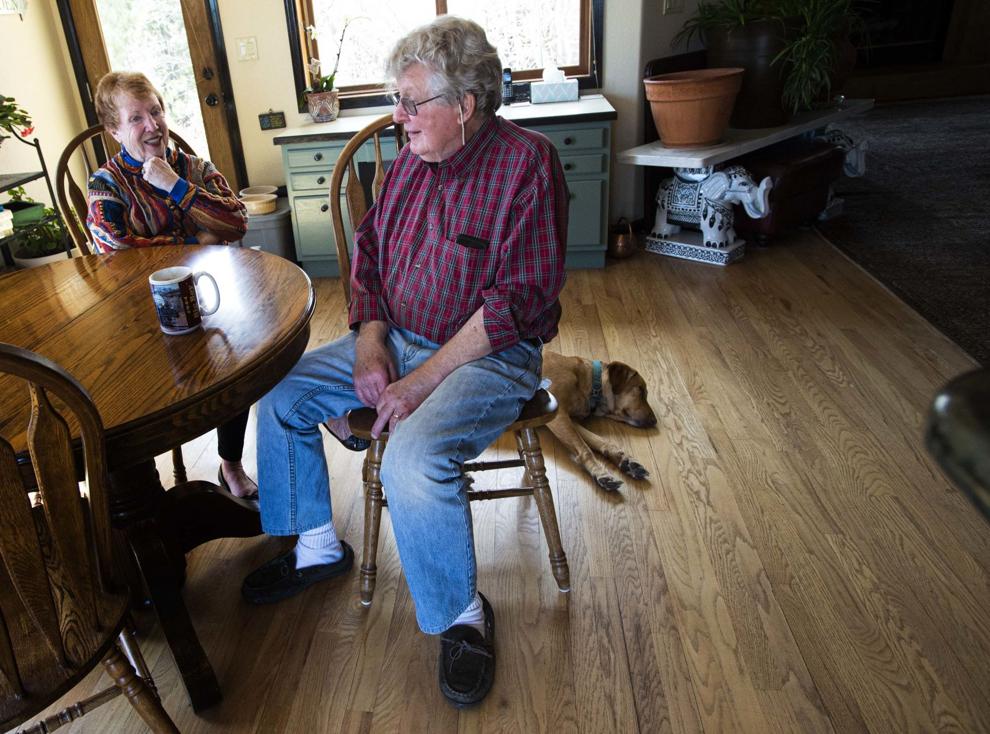 She went to Penrose Hospital's emergency room on March 14 with her husband. After relaying her story, the ER doctor guessed her diagnosis.
"'I don't even need to test you,'" the doctor told Hood. "'I can tell you right now you have it.'"
Even if she did want a test, the doctor said she'd have to be admitted to the hospital, and she could be released as soon as test results came back in 10 to 14 days. Her other option was to go home and self-isolate, she said. And that's exactly what they did.
Immediately, Hood started notifying all the people she had likely exposed to the virus, she said.
"I didn't just expose them, I really exposed them," she said.
In all, El Paso County Public Health found 24 local bridge players who became ill, Pattison said, though it's uncertain if all of them contracted the virus from the bridge club or elsewhere.
Similar conversations were happening across the state.
Some 70 people from across Colorado converged on the humble cottage housing the Colorado Springs Bridge Club for games on March 3 where the first woman to die was already showing symptoms of the coronavirus.
A tournament with 85 people was held a few days earlier. Those players came from as far away as Denver, Pueblo and Buena Vista. 
Upwards of 80 people from across Colorado converged on the humble cottage housing the Colorado Springs Bridge Club for the tournament March 3 where the first woman to die was already sick with the coronavirus.
Some had traveled from Denver, Fort Collins, Pueblo, Buena Vista And Leadville.
The moment Paul Ossip heard that someone at the Colorado Springs tournament had the coronavirus, he shut down his own bridge club, the Denver House of Cards.
Then he held his breath, fearful the virus had claimed some of his members. Several of them attended the Colorado Springs event.
"I see a bridge club as being the worst possible environment — beyond nursing homes – as far as being dangerous in a case like this," said Ossip. "The people are in such close proximity, and they handle the same playing cards. There's simply no way this activity can be safe with something like this going on."
As of Wednesday, he hadn't heard of any of his members becoming sick. But then again, he hasn't seen them in more than a month, since the last game was played March 12.
"I would say that we were extremely fortunate that it didn't spread more," he said.
Lungs 'cloudy' with disease
Others were already bound for their death beds.
The coronavirus was the last thing on Marion Peterson's mind when she began feeling ill a few days later on March 7 or 8.
Her body was frail after years of ripping down Colorado's mountains as a ski instructor. But she was still a vivacious woman, "sharp as a tack" and a cunning bridge player, her son Eric Peterson said.
"That's all she pretty much talked about most of the time — 'Hey Eric, I won at bridge again tonight,'" her son said.
It's unclear when Marion Peterson, 87, last played bridge at the Colorado Springs Bridge Center. But a week into March, something was different. She lost her appetite, felt lethargic and became overwhelmed with body aches.
A day after the first bridge player died and Kelly had his meeting, Marion Peterson was in an ambulance bound for a hospital bed and her final resting spot.
Immediately, she was tested for the coronavirus at UCHealth Memorial Hospital North. But for 10 days, the results remained a mystery.
So all Eric Peterson could do was watch her deteriorate. As a hospital employee, he had the unique and bittersweet opportunity of being able to sit bedside and offer comfort to his mother. The isolation of the gravely ill who die of the coronavirus is a constant source of grief cited by family members. 
In the hospital ward, he heard the doctors shuffling in and out of her room. They held up X-rays showing her lungs "cloudy" with disease.
They asked to place a tube down her throat to help her breathe. But she refused. She'd already had cancer three times. It was time.
So he called up each of his brothers, their faces appearing bright on the screen while she lay there. She got tired quickly. They said their goodbyes.
"It was the hardest thing I've ever done," Eric Peterson said. "Because I saw mom, I saw the life go out of her. Over hours, that last night.
"It looked like skin over her soul. There was nothing left."
The breathing of someone suffering from the coronavirus is different, Peterson said. It's labored. It's painful to the ear.
"There were times when I thought she'd already passed, and then she'd take another gasp of air." Peterson said.
Then she breathed her last.
A day later, the test finally came back: She had died of the coronavirus.
Gazette investigative journalist Christopher Osher contributed to this report.