Don Walker had never been homeless before.
When he was released from prison earlier this year after spending more than half a decade behind bars, everything changed.
He made his way to a shelter on 38th Street, where he spent the next few nights and met people who had lived this way for years.
"My perception of the homeless used to be way different," he said. Denver's homeless aren't all heavy drug users or criminals, and many are troubled by "some deeply rooted stuff, way down to the core."
The same, in many ways, can be said of Denver city government's Sisyphean efforts to help the homeless, or at least rid the streets of them. There are no simple solutions, and the ongoing issues of drugs, tax money, civil rights, politics and mental illness course through it.
For years, the city has fought and failed to get at the heart of its homelessness problem. From housing to health care, Denver's leadership has been criticized for falling short on all fronts .
Meanwhile, a battle is brewing in courts of law and public opinion around the city's urban camping ban. The 2012 law gives cops the power to fine or jail a person who sleeps on public property rather than in a shelter. In practice, campers are rarely cited or arrested by police officers. Instead, they end up shuffling their way around the city to find a safe spot to squat.
Mayoral and City Council races have pivoted on the homeless conundrum for years, and John Hickenlooper, the former Denver mayor and Colorado governor hoping to be the next U.S. senator, promised a Road Home program that was a dead end and an unkept promise.
Proponents of the camping ban, such as the National Association of Realtors and the Downtown Denver Partnership, say without the law in place, public safety is put at risk without helping people access housing.
Speaking specifically about the Right to Survive Initiative that was shot down by 82% of Denver voters in 2019, the Downtown Denver Partnership said it would have "significant unintended consequences for those experiencing homelessness, and creates serious economic, safety and quality of life issues for all Denver residents and guests."
But opponents of the ban say casting out the homeless is a lose-lose for everyone.
"Criminalizing homelessness is futile and wasteful of public resources," said Tristia Bauman, senior attorney at the National Law Center on Homelessness and Poverty. "There are better policy models to pursue."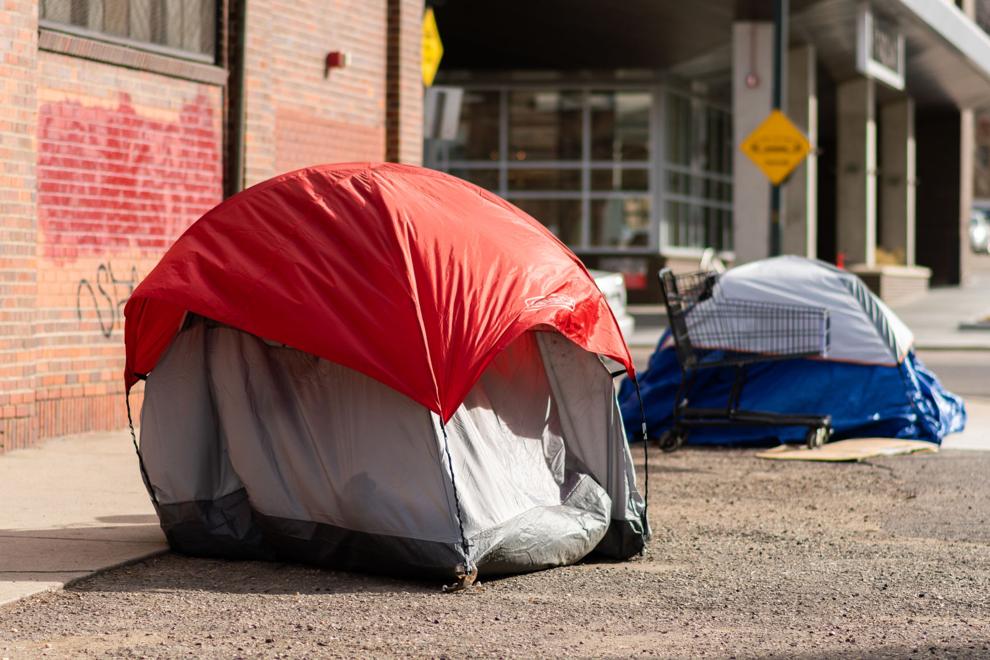 'Cruel and unusual,' says judge
The urban camping ban was ruled unconstitutional on Dec. 27 by Denver County Judge Johnny Barajas, who cited the Eighth Amendment, which prohibits "cruel and unusual punishment."
Following the ruling, the City Attorney's Office wasted no time appealing the decision. Denver's Police Department has since resumed enforcement of the ban, pending the appeal.
"We are still exploring our options and next steps, but it is important to remember that this is a narrow ruling on a criminal matter," said Ryan Luby, spokesman for the City Attorney's Office, in an earlier statement. "The city will continue to enforce its ordinances, including those necessary to protect public health and safety."
On Jan. 15, Denver's Health Department evicted homeless encampments in Liberty Park, citing an infestation of rats. The park, on East 14th Avenue near the Colorado Capitol and also called Lincoln Park, will be closed indefinitely, city officials said.
About 100 people were told to leave who had set up camp in the park during the two weeks prior.
The timing of the sweep is "suspect," said Benjamin Dunning of Denver Homeless Out Loud. The rats have been in the park for years, he said, but they only became an issue when tents began popping up.
"It just goes to show that the city really doesn't care about the law," Dunning said. "What they really care about is visible homelessness, and they will use any means necessary to disperse them."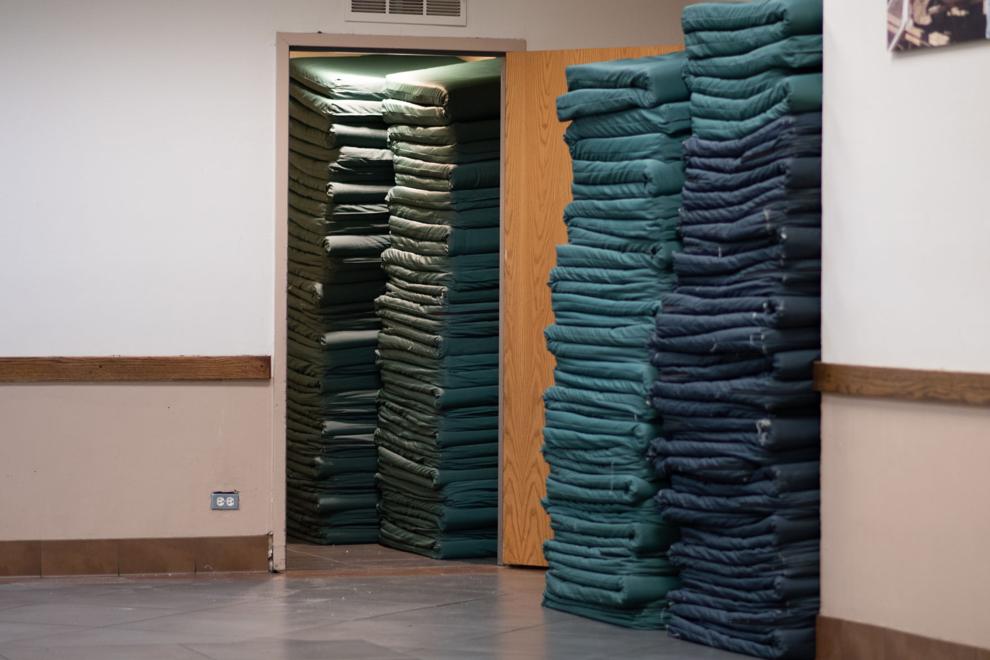 How we got here
The urban camping ban traces its roots back to the Occupy Denver movement in 2011. At that time, encampments had been cropping up all over Civic Center Park as activists took to the streets in protest of economic inequality, a movement happening across the country.
Denver City Council, in response, the next year passed an ordinance, 9-4, that barred camping on public property.
"They saw that it worked so well, they decided to continue using it for the homeless population, which I thought was really just a trashy, immoral mindset," said former Democratic Rep. Joe Salazar, who has tried to pass numerous times a Right to Rest bill that would outlaw urban camping bans across Colorado.
Although no longer in the Legislature, Salazar said he anticipates another Right to Rest bill will be introduced during the legislative session.
Denver City Councilwoman Candi CdeBaca called the camping ban "an iteration of black code vagrancy laws that were once used against the black population" on Jan. 19 at the Shorter Community AME Church.
The councilwoman, a self-proclaimed democratic socialist, pledged in her speech to repeal the law this year. She would need nine council members' votes to trump a veto from Mayor Michael Hancock, who supports the ban.
"Denver's approach to assist people living in homelessness — which is overwhelmingly supported by the public — is to address their needs indoors in a dignified and compassionate fashion," said Mike Strott, spokesman for the mayor's office. "We do not believe outdoor encampments are healthy or safe, and the unauthorized-camping ordinance has proven to be an effective tool to connect people with services, including overnight shelter, of which there are typically a couple hundred vacant beds each night."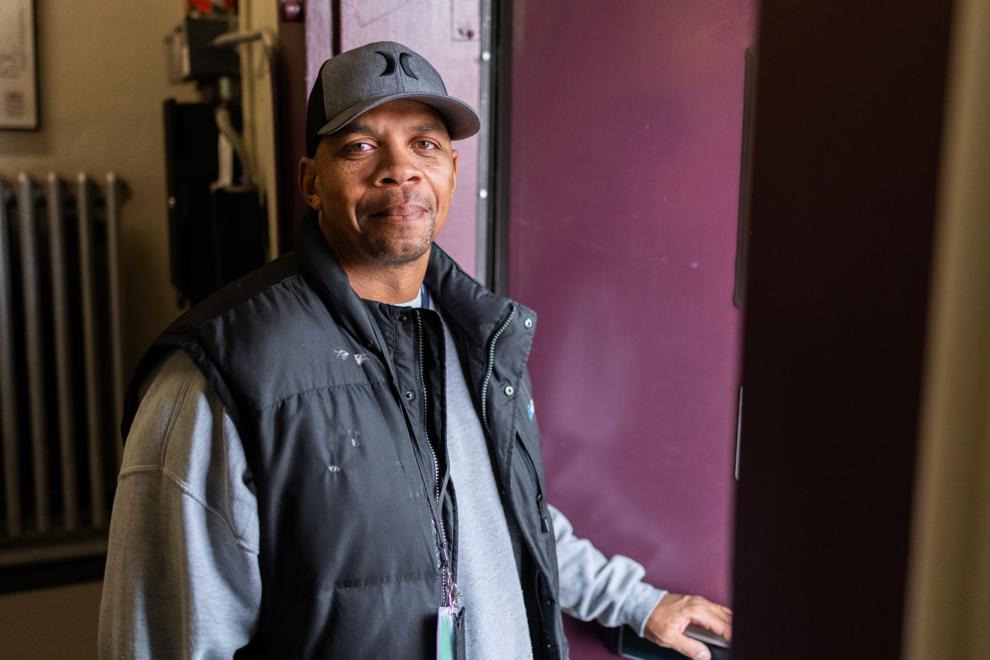 Dire shortage of affordable housing
After John Hickenlooper was elected mayor in 2003, he accepted a challenge as part of the U.S. Conference of Mayors to create a 10-year plan to end chronic homelessness.
The plan, called Denver's Road Home, was not actually intended to end all homelessness in the city, Hickenlooper spokeswoman Melissa Miller said. Rather, it was a federal initiative intended to promote problem-solving in cities challenged with homelessness.
Denver is currently experiencing an affordable housing shortage. Meanwhile, its population has boomed over the last decade, and its median rent has risen for the past four years. An estimated 35% of Denver households are spending more than 30% of income on housing, according to city data.
Today, an estimated 3,943 people are homeless in the City and County of Denver, according to the 2019 Point in Time survey, a 24-hour count of the homeless across the city. Homelessness in the city increased by 18% from 2017 to 2019, the survey found.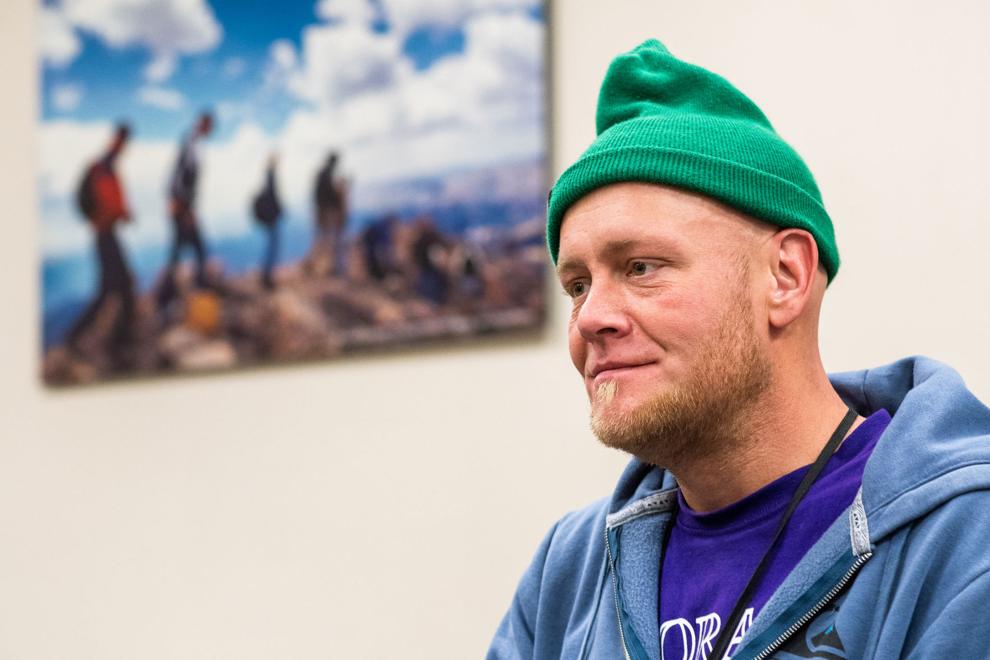 Advocacy organizations tend to agree that the prevailing answer to solving homelessness is affordable housing.
Denver needs about 27,000 more affordable rental units to house residents that make less than $19,500, according to the Colorado Division of Housing. An additional 11,900 units are needed for the "very low-income" bracket. The city also is short 3,340 units in the low-income bracket.
"We need to think intentionally about how to expand access to housing … which is what ends homelessness," Bauman said. "A shelter is not housing."
A 2019 report by the REMI Partnership — a policy organization made up of business groups like the Colorado Association of Realtors and the Colorado Bankers Association — found that there are 1.2 shelter beds for every homeless person.
Opponents of the camping ban disagree with the figure and say there is not enough space to house all of Denver's homeless. They also argue that shelters aren't a feasible option for families, couples, people with pets or those who work night shifts due to some shelters closing their doors for the night at 6 p.m.
Josh Geppelt, the vice president of programs for the Denver Rescue Mission, said the shelter serves between 900 and 1,000 people daily. He estimates he sees 15 to 20 new faces a day.
There are a few reasons for this, he says, one being that shelters are seeing a growing aging population, as well as an increase in younger people who can't afford rent despite holding down a job.
Last month, Denver City Council approved more than $5 million in funding for shelters, including Denver Rescue Mission.
Last year, Hancock set aside roughly $51 million toward services for the homeless, according to the mayor's office.
With the 2020 budget and the newly created Department of Housing Stability, most of the housing and homelessness services now fall under one department's purview, where $72 million of the $98 million in housing and homelessness funding now sits.
The rest of the funding flows to programs run by Denver Human Services, Denver Health, the public library, the city's Health Department and more.
"What we're doing is working," Strott of the mayor's office said in a statement.
But homeless advocates don't agree. "We're not responding to scale, which is why things are going to get worse," Dunning said.