Paul Morin made the most of every opportunity the Army offered. In exchange, it gave him a life he never expected.
He was the youngest of 11 siblings living in Massachusetts during the Great Depression. His father, a contractor who was often away from home, died of appendicitis when Morin was 5. The family didn't own a car; his mother couldn't afford his Boy Scout kerchief.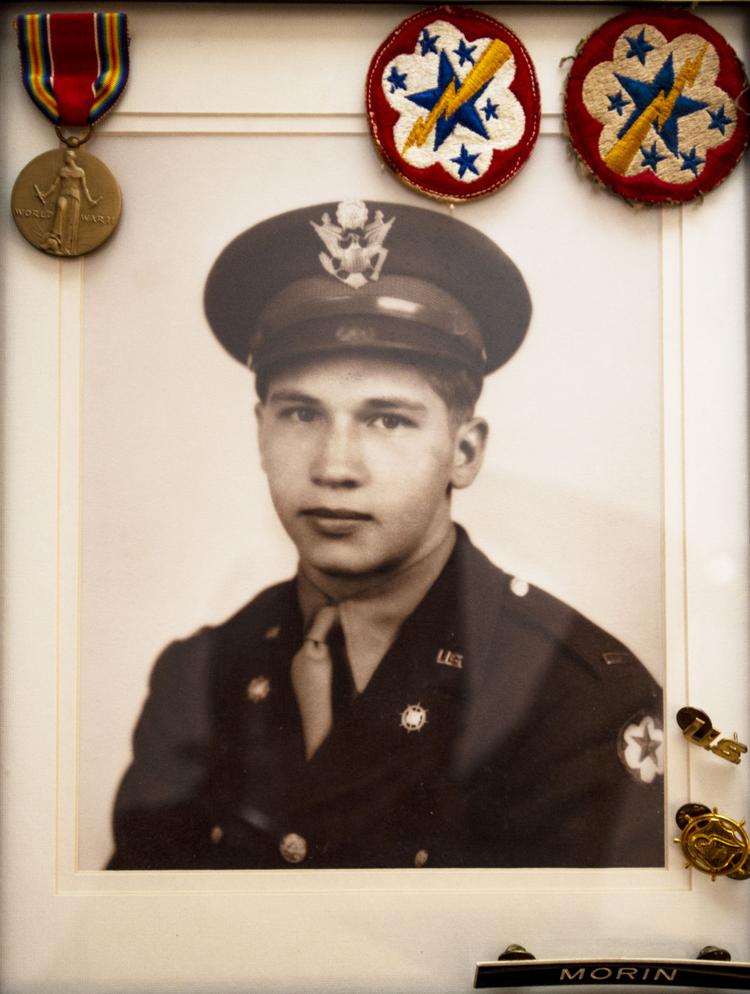 Before finishing high school, he followed three older brothers into the military during World War II. He wanted to join the Navy but was too young, so he opted for the Maritime Service, which trained enlistees to become officers and crew on merchant ships.
Morin studied to become a diesel engineer in Florida. Then a group of about 300 were moved to New Orleans and summoned to an auditorium. They were told the Transportation Corps had been created for the Army, and it needed men to work on the ships.
"So everybody there was commissioned as a second lieutenant on the very first day we were in the service," Morin said. "I was a second lieutenant while I was going to basic training. It was really quite surprising.
"It really made me realize that one of the most important things in life turns out to be in the right place, at the right time."
On Dec. 10, 1944, they left San Francisco for the 57-day journey to the Philippines. He said he spent two years in or near badly damaged Manila. They built barges and other vessels out of excess materials.
"That guy can't fight with a gun without somebody like me in the background providing him with the resources," Morin said.
He was his unit's censor, blacking out information soldiers might have mistakenly included about the "military situation" or where they were.
Morin was in a role "where nobody ever shot at me, I never shot at anybody else," but an odd encounter stands out. A few months after the war, he and a friend were out on a sightseeing mission when they came across two Japanese soldiers, unarmed, with canteen cups full of bananas for sustenance. Morin and his friend took them into custody and brought them to a nearby Army unit as prisoners of war.
The American soldiers in the Philippines got to return home in order of time served, and Morin was one of the more recent to arrive. So he remained for an additional year. He was there when the U.S. granted independence to the Philippines on July 4, 1946.
"Actually at one point and time, I had to be stationed away from the unit for about a month and as a place to live, they put me on a ship and made me the captain of it," Morin said. "So I was the only person on board as captain of this small freighter, which all it did was provide me with a place to stay and sleep."
He said he got home Dec. 12, 1946, a year and three months after Japan formally surrendered, and married his fiance, Irene, that same month.
Another instance of being in the right place, along with some quick thinking, led to a promotion upon his discharge at Fort Dix, N.J. A Women's Army Corps representative was reviewing his commanding officer's annual evaluation in the processing room.
"They have satisfactory and superior and in between for ratings of qualification that you have acquired for your job, and there was one 'S' in there. She said, 'Is this an 'S' for satisfactory, or superior?' And I said, 'As far as I know, I'm superior.' That's the way she took it and that's why I got promoted.
"I had the foresight to think of that on short notice. Pleasantly surprised it worked so well."
He said he spent 17 years in the Army Reserve and completed his required Army's correspondence courses. He was promoted from captain to major, to lieutenant colonel, to colonel. He retired in 1987. He and Irene had three children and were married just short of 50 years until her passing.
He remarried, and he and wife Sara moved to Colorado Springs to be closer to family. They gathered with relations and friends for his 95th birthday Nov. 21.
Morin is proud of The Greatest Generation, and perturbed about the current state of America's international dealings.
"We did more good than bad," Morin said. "We didn't alienate the world, which is what's happening now, unfortunately.
"Whether anything can be done about it, I hope they can. See the logic of their mistakes. Change it."