Undeniably, prosperity flowed from the gold mines of Cripple Creek into the streets of Colorado Springs.
But so, too, flowed the chemical-laden byproducts of the mining process, which still remain on the city's west side, eliciting concerns and questions from residents and experts alike.
The lucrative connection among Cripple Creek, Colorado City and Colorado Springs was drawn, in part, by the latter two cities' access to water and coal, said Matt Mayberry, a local historian and director of the Colorado Springs Pioneers Museum. Both resources were needed to refine the gold ore mined in the mountains.
"You either had to haul those things that Cripple Creek didn't have up the hill, or put ore on trains and take (it) down the hill," Mayberry said. "So they used gravity."
Colorado City — an industrial hamlet that Colorado Springs would later annex into its west side — grew as the epicenter of local gold refineries, Mayberry said. And money flowed between the communities.
"Cripple Creek got the glory, but Colorado Springs got the gold," he said.
Much of that gold passed through the Golden Cycle Mill, the largest such facility in the country, able to process 800 tons of ore each day, according to Gazette archives.
Certainly the mill loomed large over the others on the city's west side from the early 1900s to its closure in 1949, Mayberry said. Crews there roasted and crushed the ore day and night.
"These were very industrial places," he said. "Dirty, dangerous, kind of fast-moving places to work, because you didn't get paid unless you got the gold out."
Those crews used cyanide, among other chemicals, in a wet process that separated the precious metals from the roasted and crushed rock, Mayberry said. The gold was kept and the wealth spread across the state. Gold from the ore even covered the state Capitol dome.
The slurry left over — called tailings or slimes — collected onsite, however. And as they built up, mill workers built a dam to hold the slimes, creating what some call a decant pond.
In the end, that dam rose 12 stories high and held about 14 million tons of tailings from which more than 483,441 pounds of gold had been refined, according to Gazette archives.
The old pond reaches 130 feet deep in places, estimates engineering geologist Jonathan Lovekin of the Colorado Geological Survey.
And it's atop the old pond that developers built hundreds of homes, with hundreds more planned.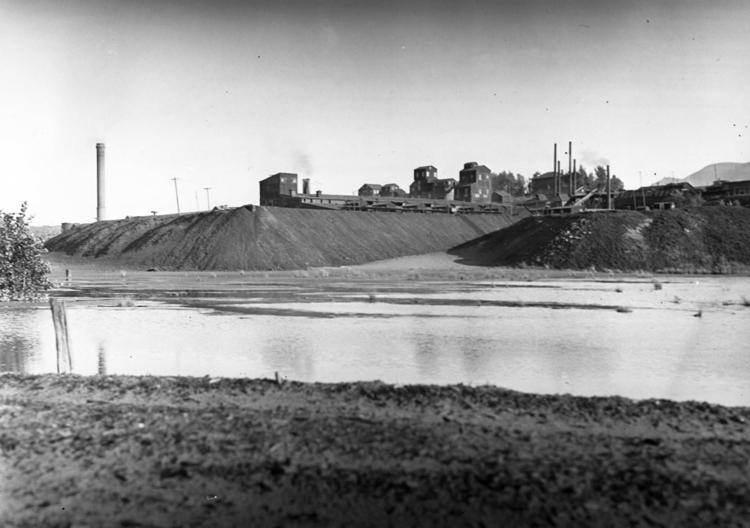 For decades, many wondered whether the tailings could be reprocessed and additional gold extracted, Mayberry said.
Others partied in the ruins of the old mill and then some reported dead animals and satanic symbols there, old news reports show.
Some questioned if the land could serve as the last major residential infill project on Colorado Springs' coveted west side. And in the late 1990s, Gold Hill Mesa Partners bought the 210-acre plot.
Over the years, even as development came under consideration, poisonous compounds — including arsenic and lead — were repeatedly found at the site.
Both of those elements would most commonly enter the body by consumption, said Joseph Ryan, an environmental engineering professor at the University of Colorado at Boulder.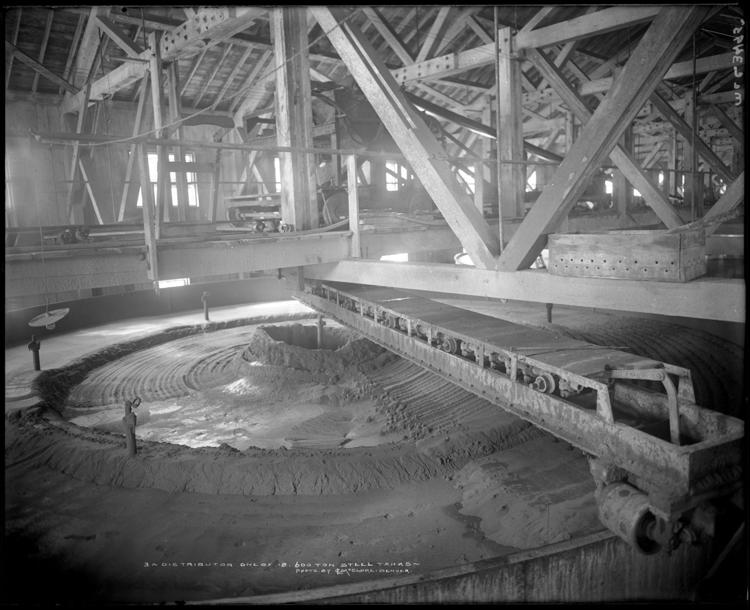 Acceptable amounts of those elements in local soils are set by the state with an understanding that a person consumes a certain amount of soil daily, Ryan said.
"Children would often be considered those at the greatest risk because they're more likely to be less careful, to have dirty hands and transfer things into their mouth," he said. "They also have lower body weights, so whatever they take in becomes a higher concentration in their bodies."
The accumulation of lead, especially with children, can damage how the brain functions, Ryan said.
"If you got some dust on a food or if a baby or child put it in their mouth, that's how it gets in your system and repeated exposure could lead to those neurological issues," Robert Houser, a professor at the University of Northern Colorado's chemistry and biochemistry department said of lead.
Arsenic exposure can cause skin lesions, among other things, Houser said.
"It's almost a kind of cancer," he said.
But those chemicals, which were addressed in a mitigation effort consisting of piling feet of fresh soil on top, are only part of the concern with a site like Gold Hill Mesa, Lovekin said.
That development is unusual to say the least, Lovekin said. He could think of no other examples of residential developments in Colorado that had been built on top of an old decant pond.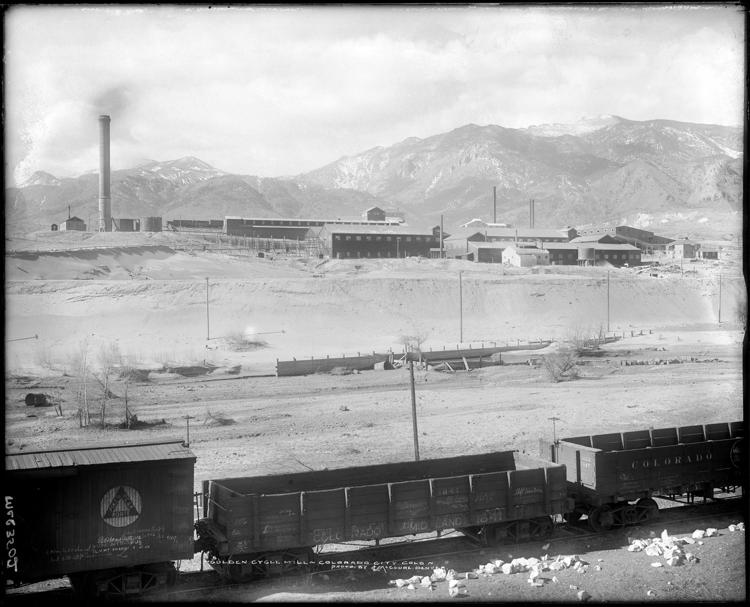 Instability is a chief concern for geological experts and engineers when it comes to mine tailings like those beneath the development, Lovekin said.
"There's liquid in it," he said. "In other parts of the waste pile you're not going to have any fluid. So what you have is basically a deposit with different characteristics."
When homes or businesses are built on top of tailings with uneven characteristics, the ground can consolidate or settle at different rates, said Karen Berry, a state geologist with the CGS.
"You're not going to get the life of the structure that you anticipated if you have differential settlement that's significant enough to disrupt the ability to open doors, have your hard finishes crack, your floors are uneven," Lovekin said.
Soil contamination was a concern at Gold Hill Mesa when the Colorado Springs City Council discussed whether to allow construction there in the early 2000s.
But it does not appear that potential instability was a topic broached with the council, on which development approval hinged.
"We were assured that it was absolutely safe," said council President Richard Skorman, who sat on the council in 2003, when development was first approved. "It was all about heavy metals, tailings, making sure … kids wouldn't be playing on dirt that was contaminated. There was never any talk about instability of the soil."
Similarly, Scott Hente, a city planning commissioner who also sat on the council in 2003, specifically recalled discussing chemical hazards and mitigation, but nothing about possible compaction, sinking or settling.
"Because the city has dealt with other issues over the years with landslide issues or land movement, it doesn't seem like if this had been presented, this is something the city would have approved as-is," Hente said. "Or if it had been presented at the time, there would have been more questions asked."
Well before construction began, a human health assessment by New Fields, a Lone Tree environmental engineering firm, noted that high levels of arsenic and lead were detected at the site between 1999 and 2002.
A 1988 study by ENSR Consulting and Engineering found high levels of arsenic, lead, cadmium, selenium and zinc. Another study from 1999 by Dames & Moore, a Denver engineering company, predicted some settlement or sinking.
The City Council gave developers the green light in 2003. Hente, a home builder by trade, stressed that the topic of sinking or settling might have been broached, but if it was he doesn't remember.
The next year, experts from the Colorado Geological Survey urged city officials to seek out a "'case study' for a similar development scenario."
"This proposed development, as far as CGS is aware, will be the first such development of its kind in the country," wrote former engineering geologist TC Wait of the CGS.
Wait — who declined to comment for this article — was placated when developers used the nearby Villa De Mesa as an example of similar development, though others disagreed with the comparison. Still, she said further analysis and testing was warranted with regards to her other concerns, "even if not required by building codes."
But additional testing and research were never commissioned, newer documents from the Geological Survey indicate. Instead, city officials relied on existing, more optimistic projections from engineering firms hired by developers.
"From a geotechnical viewpoint, there is nothing remarkable about construction of a residential project on this site that cannot be adequately addressed during the normal course of construction," William Hoffmann, senior principal engineer and vice president of CTL Thompson, wrote in 2004.
Construction began around 2007, guided by a state-approved plan to mitigate contaminants in the soil. That plan requires developers and home builders to top the tailings with at least two feet of mixed soil and 2 feet of clean soil. They must also install a plastic barrier to prevent residents and others from digging into the tailings.
But that plan does not address any structural concerns previously raised, nor does it give the state regulatory power. Instead, it leaves developers to check their own compliance.
"The voluntary cleanup statute is exactly that, voluntary," said Doug Jamison, who leads the Superfund and Brownfield division of the Colorado Department of Public Health and Environment. "We have no authority … we have no enforcement authority to come in and say, 'No, sorry, you have to do this.'"
The plan also prevents federal agencies from examining the property further, Jamison acknowledged.
The old mine tailings site was once considered for Superfund designation by the U.S. Environmental Protection Agency, the highest hazard designation in the country. The agency determined in 1994 that no further action was needed at the site, spokesman Rich Mylott said.
Email: conrad.swanson@gazette.com Twitter: @conrad_swanson
conrad.swanson@gazette.com @conrad_swanson