El Paso County Commissioners on Tuesday unanimously approved to annex portions of the Park Vista South neighborhood to the city of Colorado Springs as well as allocate over $5 million in federal stimulus money to the area, which officials said has long suffered from dangerous flooding and drainage issues.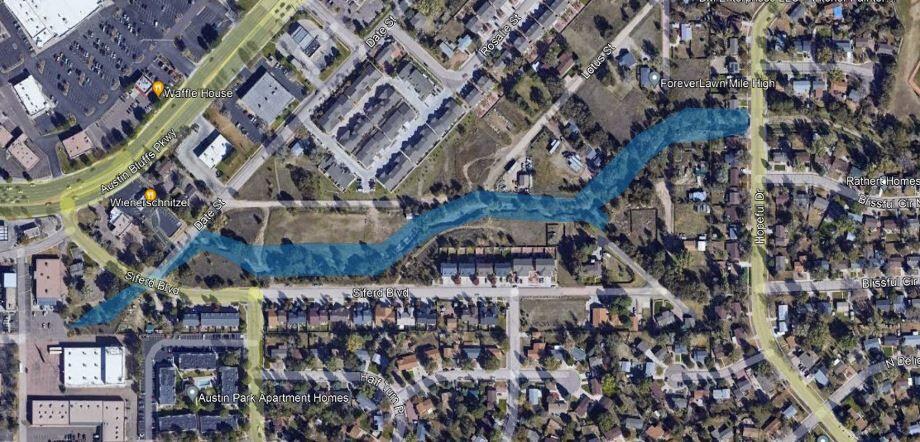 The neighborhood includes an unincorporated enclave of county property just east of the busy intersection of Academy Boulevard and Austin Bluffs Parkway and encompasses Siferd Boulevard and Date, Rosalie, Lotus and Orchid streets. Because of "piecemeal" county and city ownership and development of the area, coordinated efforts to service it and manage resident property disputes has been difficult, county engineer Josh Palmer told commissioners.
By annexing, maintenance and ownership responsibilities will be transferred to the city and flood mitigation efforts will be streamlined, he said.
"We have many enclaves within the county that are a drain and strain on the resources that we have for maintenance and funding," Palmer said. "This has been in discussion for years with the city and we were finally able to come to an agreeable situation."
The county also approved allocating $5.5 million in federal American Rescue Plan Act funds to address stormwater and surface drainage issues that Commissioner Cami Bremer, who represents Park Vista South within District 5, said have plagued constituents for years. The county parcels are almost entirely surrounded by single family homes, apartments and townhomes on city land.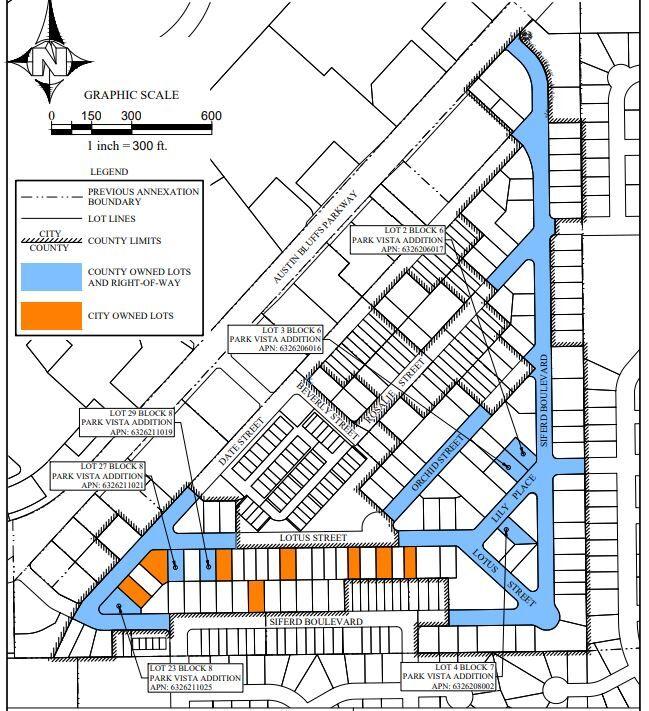 "(The neighborhood) was built to county rural specifications decades ago," Bremer said, "so the drainage that is around there is just not capable of handling the current use that has been allowed in surrounding areas."
"We're done pointing fingers. That's what this symbolizes to me," she added.
According to project documents, the city is expected to match the county's allotment using ARPA and Stormwater Enterprise (SWENT) funds to fund the estimated $11 million project, known as the Templeton Gap Channel Improvement Project.
Improvements will include stabilizing a natural channel that runs through the area to increase water quality, prevent further erosion that could damage downstream infrastructure and mitigate creek flow over low water crossings that pose "health and safety concerns" to travelers, according to the documents. The intergovernmental agreement approved Tuesday outlines that the city will be responsible for executing all engineering, permitting and construction in the area upon annexation as the grant manager.
Officials addressed potential resident concern over the county allocating its ARPA funds to parcels being "gifted" to the city, with Palmer noting that those funds must be used for specific project types and would still have to go toward drainage issues elsewhere if not to Park Vista South. Palmer also said that had the county retained the parcels, it may not have been able to fund full improvements on its own.
Commissioners said the annexation will also allow the county to save county taxpayers money in the long term as the city is now responsible for maintenance and development.
"These properties ... will still be (paying) county property and sales taxes," Commissioner Holly Williams said. "In this transfer, we actually don't lose any money because we'll still be collecting taxes that ... will be able to be used for projects actually within the county, which we desperately need."