Despite learning more than three years ago that perhaps dozens of homes in Gold Hill Mesa were slowly sinking, heaving and flooding, city planners and regional building staff allowed development to continue uninterrupted, a Gazette investigation has found.
Those red flags — raised in February 2016 — echo warnings that date back decades from experts, engineers and some city staff. From the outset, Gold Hill Mesa raised concerns that it was built on top of a century-old mine tailings pile and would require special attention.
Many thought then — and still believe — that those concerns were mitigated and the land was safe for development. But fresh questions have now been raised by geologists about past studies of the site, highlighting still-unknown details surrounding the ground underneath the development.
Resident health and safety, millions in property values and future construction hang in the balance while city planners, regional building department staff and state geologists mull conflicting studies of the site.
For now, city planners have halted a new phase of development at the site because state geologists told Colorado Springs planners that they can't condone additional building atop the land without additional testing to determine whether it's stable and safe. Those geologists said they didn't call for action sooner because city planning staff didn't ask for their input. A law passed in 2017 now requires city planners to submit development proposals to review by the Colorado Geological Survey.
"There are issues of subsidence, groundwater coming into basements through the floor and garage/driveway slabs heaving," minutes from the February 2016 meeting show. "Several of the neighbors are concerned that there (sic) basement floors are being discolored from groundwater and don't know why. One parent is quite concerned about the safety of her two year old."
The minutes went on to explain that a representative of the Pikes Peak Regional Building Department was aware of 24 homes "being impacted, six excessively."
Pikes Peak Regional Building Department representatives argue the 2016 minutes are inaccurate, though others stand behind the document.
And now experts at the Colorado Geological Survey are embracing an independent expert's report done in 2015 showing that early geotechnical studies at Gold Hill Mesa were inappropriate, insufficient and misguided.
That report also found that the soil layers beneath the development — still contaminated from long-ago mining operations by arsenic, lead and other dangerous compounds — are potentially unstable and prone to shifting and settling.
At least three lawsuits surrounding structural problems in homes at Gold Hill Mesa have been settled out of court and construction companies have been accused of impropriety in selling properties they knew to be damaged, court documents show. The construction companies vigorously denied those allegations.
City council members are now calling for additional testing of Gold Hill Mesa.
"I think this is extremely urgent," said City Councilman Tom Strand, who said he was previously unaware of the reported damage. He said he was surprised and concerned that city staff hadn't reported their findings to the council. "I feel like somebody is hiding the ball from us on an issue that we were deeply involved with."
Until that testing is finished, construction at the 200-something acres south of Highway 24 and east of 21st Street in Colorado Springs should be halted, Strand said.
"I don't want anybody to buy in there until we get this resolved," he said.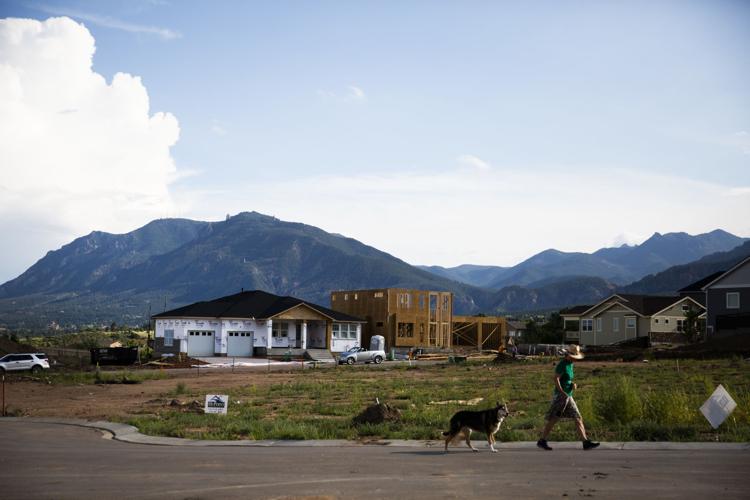 Site prepared at 'highest levels'
The decision to require additional testing rests not with the council, but with Planning Director Peter Wysocki and his staff.
Wysocki was one of several city officials in a February 2016 meeting where problems of sinking, heaving and flooding at Gold Hill Mesa were discussed, according to documents obtained by The Gazette.
Those in the meeting also discussed health concerns of residents at the site and their fear of retribution from developers if they speak out, the documents show.
Wysoki said his department is still considering whether to allow new construction to move forward at Gold Hill Mesa with proposed plans or to require additional testing.
"We do take CGS' concerns seriously, but we also need to play fairly with the applicant, so to speak, and that means considering both sides," said Colorado Springs city planner Hannah Van Nimwegen.
That applicant is Gold Hill Mesa Partners LLC, which owns the land at the site and is responsible for capping the contaminated soils there to protect future residents. Once the corporation's work is finished, it sells plots to individual construction companies who then build homes or businesses. About six different construction companies have completed work at the site.
Gold Hill Mesa representatives say they've been made aware of problems with drains installed by home builders, but nothing specifically surrounding cracking, settling or flooding. They defer additional questions about reported issues to home builders there. One of those home builders declined to comment through a lawyer, while another did not respond to multiple interview requests.
As allegations spread of sinking homes at Gold Hill Mesa, the developers rushed to control the public perception, discredit allegations and to quell any additional lawsuits, court filings and other documents show.
"I would call it a PR crisis," Stephanie Edwards, executive vice president of Gold Hill Mesa LLC, said in a 2015 deposition.
This month, Edwards told The Gazette that Gold Hill Mesa's development team is unaware of any unusual sinking or settlement. She and other Gold Hill Mesa representatives say they stand by their work and say their own, separate testing, done by a firm they hired, shows the ground to be stable and safe.
"Everything we know from our experts … is that we've prepared the site well and under the highest levels of scrutiny and professional expertise," Edwards told The Gazette.
Bill Hoffmann, the senior principal engineer for CTL Thompson, a regional engineering firm hired by Gold Hill Mesa, pushed back against the need for additional testing, but still state geologists persist.
"The consequences of not looking at this can be significant," said Karen Berry of the Colorado Geological Survey.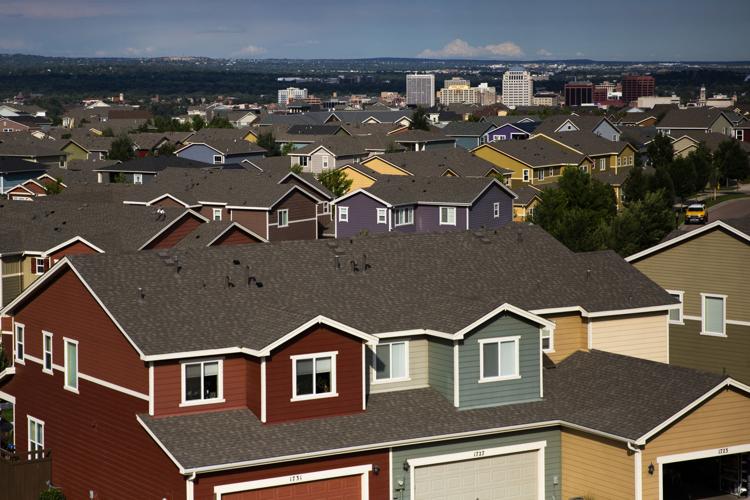 Tailings 'notorious' for settlement
The survey's concerns aren't new, either, and they extend through the entire development.
Multiple studies, agencies and experts — including those at CTL Thompson — have said that the plot would require special attention.
"In summary, the proposed development is unprecedented, and involves subsurface conditions and responses that are still largely unknown and undefined," TC Wait, an engineering geologist with the Colorado Geological Survey wrote in 2004.
Wait also recommended additional investigation of the site and said a qualified geologist should continue to be consulted throughout the project and its future phases. "It should be noted that this development is not on normal geologic materials, and although best guesses have been made regarding the behaviors of these soils, they may not behave as expected," Wait wrote.
"The data indicates the placement of even, thin fills or application of comparatively light foundation loads can result in consolidation of the tailings and accompanying settlement to magnitudes greater than what is often expected for most native materials found in the Pikes Peak Region," CTL Thompson's Thomas Terry wrote in 2004.
"City Engineering has concerns about the long-term maintenance of the roads and utilities with a more than normal amount of settlement," then-city planner James Mayerl wrote in 2004.
Mill tailings are characteristically unstable. That much has never been a secret.
"Mill tailings are notorious for having settlement issues," said Jonathan Lovekin, an engineering geologist with the Colorado Geological Survey.
They're also susceptible to liquefaction, which can be set off by seismic activity, the Geological Survey's Berry and Lovekin agree.
"Loosely deposited soils are in a framework where they're like a house of cards," Berry said. "All you've got to do is weight them or shake them a little."
"Shake it and it's going to readjust," Lovekin said.
The end result with settlement or liquefaction is the same: Homes and buildings can sink into the ground, cracking or heaving in the process.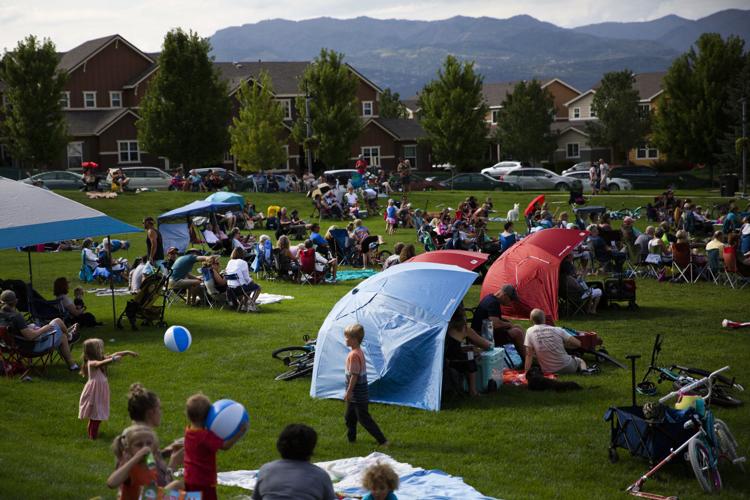 Vibrant community, questions
Tailings at Gold Hill Mesa are also contaminated, tests throughout the years have shown. And topsoils meant to separate current residents from that contamination beneath their feet showed elevated levels of arsenic and lead as recently as last year, tests from CTL Thompson show.
One plot revealed more than four times the state-allowed level of arsenic, CTL Thompson reported. Crews removed and replaced the contaminated soil twice more before additional tests returned acceptable levels of the chemical.
Gold Hill Mesa representatives blamed those high levels of arsenic in those — and other — tests on accidental cross-contamination on the site, while one environmental and architectural engineering expert questioned where the supposedly clean soil came from and whether the appropriate procedures were followed.
Edwards said 477 homes have been built and are occupied at Gold Hill Mesa with an estimated population of 1,400. In all, about 725 homes are planned for the site, she said.
By many metrics, the development is a success, she and others agree. Families there enjoy a walkable community with unobstructed views of the Front Range to the west, a rising Olympic City to the east.
The site transformed what one state regulator called a "hell hole" of contaminated dirt into a vibrant community which also offers the city additional and sorely needed housing stock.
But city council members, state geologists, geotech experts and academics have ongoing questions and concerns.
Still unclear is how far reported damage caused by unstable mine tailings has spread and whether additional homes remain at risk.
Though some new construction is on hold, heavy machinery continues to operate on previously approved plots under the shadow of a smokestack left behind by the Golden Cycle Mill. To some, that concrete tower represents a bygone era of Colorado Springs' rich history. But to others, it serves as a constant reminder of what lies beneath their feet.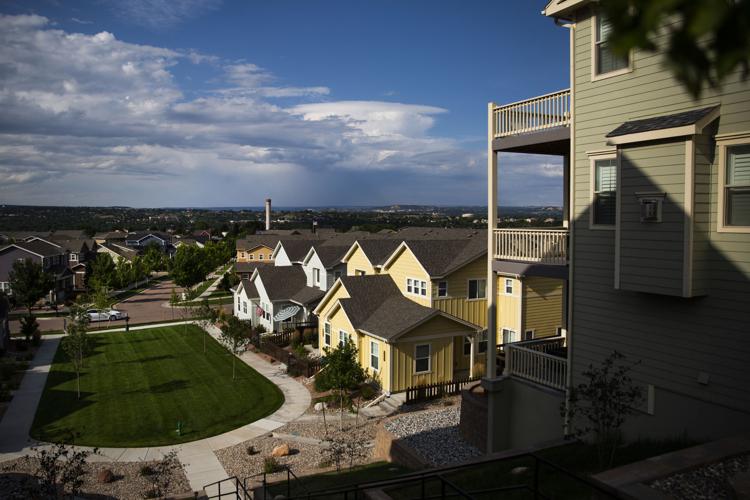 Dueling expert opinions
Geotechnical tests on the first plots developed at Gold Hill Mesa were insufficient and shallow, one engineer said in a 2015 report, commissioned as part of a then-ongoing lawsuit over a 4,600-square-foot Victorian home on the land.
That engineer, Peter Stauffer, examined Gold Hill Mesa's first two developed plots with a focus on that Victorian home, then owned by Hannah Polmer and William Rudge. City planners call each plot a filing and each filing can hold dozens or scores of homes.
Polmer and Rudge declined to comment for this article, but records filed as a part of their lawsuit provide insight into concerns about the development. Stauffer, then a principal engineer at Michael W. West and Associates, a Centennial engineering firm, also declined to comment.
Hoffmann refuted Stauffer's work as "wild" allegations and noted that others have also disagreed with his work, but state geologists stand behind him, saying his credentials to study the site are impeccable.
"Stauffer's good," the state survey's Lovekin said. "He did some of the things he's saying the others should have done. And the results of his work indicate he's correct."
Among his other findings, Stauffer noted in his report that some of the soils below the development are saturated to the point that they behave like a liquid, Lovekin said.
"That was not something that was picked up by the previous geotechs because they hadn't drilled that deep for one thing," Lovekin said.
In some places, CTL Thompson and others drilled deeper, but they didn't continue through the tailings until they hit bedrock, nor did they fully test the soils they encountered, Berry of the state survey said. So early engineers and geotechnicians wrongly generalized the characteristics of the entire site, she said.
"They basically described (the tailings pile) as one uniform material, but it's a heterogeneous material, both horizontally and vertically," Lovekin said. "And that's another thing that Stauffer points out is that this is a very complex deposit. It's not homogenous in any way. So if you apply the same principals to everything in there, you're probably going to make a mistake."
With such incomplete information, it's difficult to predict settlement and liquefaction potential for the development, Berry said.
And it's upon that information that the home foundations were designed.
Alan Claybourn, a Denver-area engineer hired by defendants in the Polmer/Rudge lawsuit disagreed with Stauffer's findings and said his report is "fraught with inaccuracies and technical shortcomings."
Claybourn defended the work of RMG Engineers, the local firm that investigated the soil for both plots of land examined by Stauffer and recommended foundation designs based on their findings.
But in a rebuttal report Stauffer shot back, noting that RMG rarely examined deeper than 20 feet.
Such shallow explorations by RMG only examined fresher soil used to fill the plots rather than the underlying tailings, Stauffer wrote. Under those specific plots, the tailings measure up to 100 feet deep.
Elsewhere in Gold Hill Mesa, the tailings reach 130 feet at their deepest, Lovekin estimated in a 2019 letter to city planners.
Only three holes bored by RMG reached deeper than 20 feet, but "they did little more than drill deep holes, commonly referred to as 'burning' a hole," Stauffer wrote in his report. "RMG performed no consolidation tests on samples obtained from depths greater than 20 feet."
The company also failed to test the tailings to see how they might compress, Stauffer wrote.
"It is remarkable that RMG provided foundation recommendations for all of the homes in Filing 2 with essentially no information on the engineering characteristics of the tailings below 20 feet depth," he wrote.
Only once did RMG test settlement potential at Filing 2 — where Polmer and Rudge's home sat — but the test yielded no useful results, Stauffer wrote.
"It was inappropriately performed and further brings into question RMG's ability to provide appropriate geotechnical engineering services on this project," he wrote.
Representatives at RMG did not respond to multiple interview requests.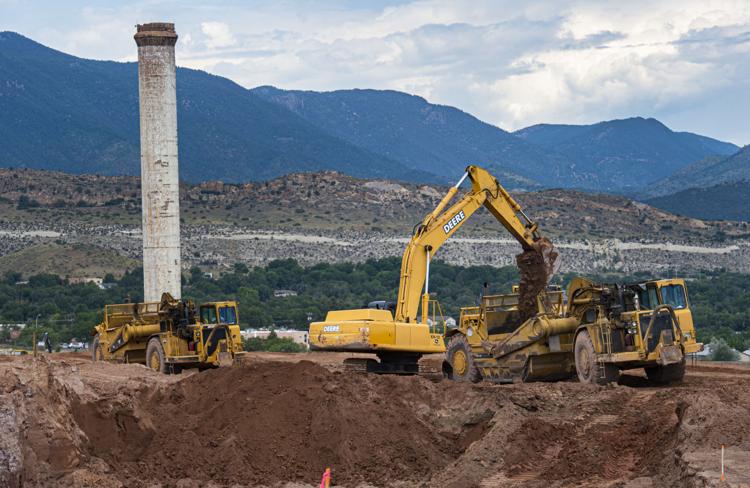 Hoffman: Wild allegations
In his report, Stauffer predicted that Polmer and Rudge's home would continue to sink and shift.
"It is remarkable that RMG appears to be completely unaware of the significant settlement potential that existed at Filing 2," he wrote.
Hoffmann also took issue with Stauffer's prediction.
"He was hired by the attorney to make as wild of an allegation as he could to support his position," Hoffmann said.
Hoffmann and his firm are commissioned by the site's developers.
Stauffer's findings were based on the assumption that the soil at Gold Hill Mesa is fully saturated, which is not accurate, Hoffmann said.
"(The soils) have some water in them, but they're not totally water," he said.
"(Stauffer) also ignored the time that had occurred between the time site development fill was placed in the area and when the home was constructed," Hoffmann later added by email. "The full scale load test we performed back in 2003-2004 demonstrates what really happens in the way of settlement due to the placement of fill, that is, most of the settlement occurs in the short term."
Hoffmann declined to comment on Stauffer's statements surrounding RMG's work, saying he hadn't reviewed that firm's reports.
He also declined to offer his professional opinion on what had caused the reported damage at Polmer and Rudge's home.
"I have not been in the house, I haven't seen it," he said.
Edwards said Gold Hill Mesa "adamantly denies it had any liability whatsoever" with Polmer and Rudge's lawsuit.
The lawsuit was settled confidentially.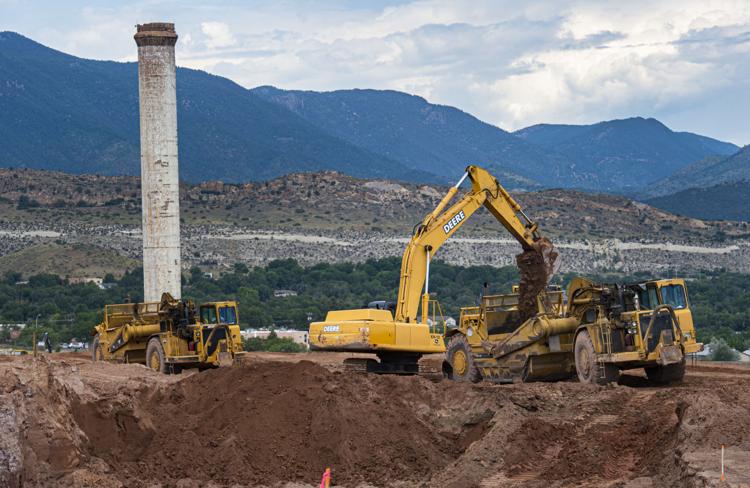 Letters to the mayor
More than eight months after Stauffer filed his first report, the City Council renewed Gold Hill Mesa's designation as an urban renewal area, encouraging even more construction at the site.
Nothing about the reported or expected soil settlement was mentioned to the council as the group discussed using tax dollars to fund infrastructure development there, Strand said.
"Not even the most remote warning or indication of concern," Strand said. "Not at all. That would have jumped out.
"I would assume that any risk assessment of any kind, the city has an obligation to bring them up to City Council," Strand continued. "We count on them. We don't want to buy into any kind of liability. Why would we do that?"
Stauffer's work was part of a private lawsuit, however, so it wasn't something the city would have seen, Wysocki said.
But there were other warnings. Homeowner Polmer wrote to Mayor John Suthers in December 2015:
"I know of other houses experiencing distress and water intrusion. The streets in the neighborhood have many cracks and appear to have water seeping through the cracks when no precipitation is present. It appears as though soil is sinking under sidewalks and around several homes," Polmer wrote. "... I am concerned for the present home buyers as well as potential home buyers. I need the City to assure me that the land is safe."
Two months later a member of the city's emergency management department called a meeting to discuss a proposed geologic hazard ordinance, according to meeting minutes obtained by The Gazette. Wysocki, emergency management staff and a city attorney were in attendance, alongside John Welton of the Pikes Peak Regional Building Department, Berry and Lovekin of the state geological survey and others.
During that February 2016 meeting, the group discussed Polmer's home, damage there and other homes with similar issues, the minutes show.
"The residents are afraid of the builder/developer and don't want their names or addresses given out," the minutes say. "John Welton mentioned that he was aware of 24-homes that were being impacted, six excessively."
Regional Building spokesman Greg Dingrando, who did not attend the meeting, said the minutes are "out of order" and those 24 homes were damaged by landslides and not even in Gold Hill Mesa. Instead, Dingrando said Welton only recalls looking at one home in the development.
Welton did not return multiple calls seeking comment. Documents obtained through an open records request show that Welton received an email of the minutes in question in February 2016, but did not note that any of the agenda items were out of order.
Previously Roger Lovell, head of regional building, told The Gazette he was unaware of problems at Polmer and Rudge's home or elsewhere in Gold Hill Mesa.
Berry countered that multiple homes with problems in Gold Hill Mesa were discussed in the 2016 meeting, but couldn't recall the precise number.
Regional building and city planners point at each other when asked which agency is responsible to ensure homes and buildings are constructed properly.
Regional building oversees vertical construction and no construction can begin until the department issues a building permit, Wysocki said.
And city planners are responsible for reviewing geologic hazard reports submitted by developers before approving specific lots for development, Dingrando said.
Regardless, it appears nothing changed in the years after the February 2016 meeting.
"(Regional building) did not change its process because the appropriate process was followed," Dingrando said.
Within the next year, city planners approved four new phases of development, city spokeswoman Jamie Fabos confirmed.
Polmer wrote another email in May 2016 to Suthers, other city administration staff, a councilman and Lovell asking for another visit to her home to see new damage, documents show.
"I'm very concerned about my house and other houses in close vicinity to mine," she wrote.
It's unclear if Suthers, other city staff or Lovell ever responded to Polmer's second email or whether they examined her home again.
Strand said no information about Polmer's or other homes at Gold Hill Mesa was ever brought to the council's attention. Councilman Don Knight echoed that sentiment.
"I've got a pretty good memory and I do not remember anybody speaking of Gold Hill Mesa," Knight said.
Then, in March 2017, the council unanimously passed an ordinance — championed by Strand and Knight — ensuring that the Colorado Geological Survey will review site plans and make recommendations in advance of development across the entire city. That relatively recent ordinance is the reason state geologists reviewed more proposed development at Gold Hill Mesa and called for additional testing.
More damage lawsuits file
Polmer and Rudge settled their lawsuit out of court in 2016, records show. It's unclear what terms the couple reached with those they sued, which included Hi Point Homebuilders LLC and its owner Wayne Intermill.
Through a lawyer, Intermill declined to comment for this story. Hi Point is one of about six companies that build homes at Gold Hill Mesa.
El Paso County assessor records show that in August of 2016, Intermill used a newly created corporation to purchase back the Victorian home for $350,000, well under its original $485,000 selling price. The assessor's records show that the home was listed in below-average condition.
In less than three months, Intermill sold the home once more, this time for $446,264, assessor's records show.
The home sold yet again in July 2018 for more than $540,000 to George and Stephanie Dowd.
Stephanie Dowd said they love their new home and have seen no evidence of cracking, heaving or flooding. They were told about previous damage in the basement and of Intermill's "pretty extensive" remediation work there, but know little else, she said.
Stauffer's report and his predictions for the property were unknown to the Dowds, she said.
Additional lawsuits were filed surrounding reported damage at other homes as well, court documents show.
At least two other homeowners filed lawsuits against a different developer at Gold Hill Mesa, Creekstone Residential.
Anthony and Stephanie Huebner filed a lawsuit in 2014, claiming Creekstone representatives were negligent and concealing and misrepresented the Millstream Terrace home they bought in early 2013, records show.
Quickly, the Huebners discovered inadequate drainage, cracked foundation walls and settlement in the foundation, among other issues, their lawsuit contends. None of those problems were disclosed during the purchase, though they should have been, the couple argued.
That lawsuit was settled out of court and the Huebners still own the Millstream Terrace home. The couple could not be reached for comment and representatives of Creekstone did not respond to interview requests.
Then, Christopher and Jacqueline Jones filed a lawsuit against Creekstone in February 2017, regarding the Gold Hill Mesa Drive home they bought in August 2014, court records show.
In less than a year, the Joneses discovered drainage problems, which lead to flooding and water damage in the home's basement, their lawsuit contends. The couple "also found evidence of previous flood and water damage within the basement" as they cleaned up the new damage.
They then discovered that concrete slabs around the home are sunken, the Jones' lawsuit contends.
The front stairs of the home are "pulling away" and the "area where the concrete slabs join in the garage has now risen several inches and is no longer level," the lawsuit alleges.
The couple said in their lawsuit complaint that they expected the home, which was "littered" with defects, to have additional foundation and mold problems, which would lower its resale value. The Joneses could not be reached for comment.
Creekstone denied their lawsuit's allegations and the case settled out of court.
Gold Hill Mesa's Edwards said she was unfamiliar with reported problems at those two homes, though she discussed the Huebners in her 2015 deposition.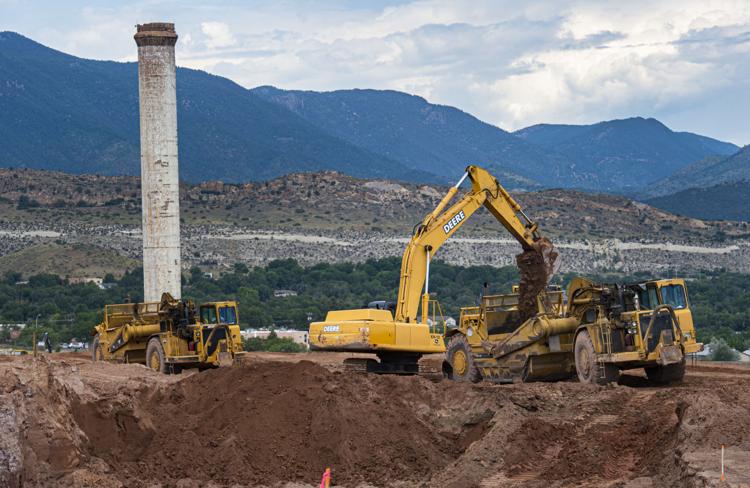 Future Building considered
Gold Hill Mesa is still seeking to expand its residential footprint further and a new phase of development is under consideration, city planner Van Nimwegen said.
Lovekin said the Colorado Geological Survey cannot support city planners' approval of the next phase without more information.
In an April 2019 letter to Van Nimwegen, Lovekin recommended a look at Stauffer's reports.
"These reports provide the geotechnical basis for concluding that estimates of potential settlement remain difficult to calculate accurately, as the subsurface of the tailings has not been sufficiently characterized," he wrote.
Not only was damage visible in Polmer and Rudge's home, but additional movement could be seen in the nearby street and sidewalk, the letter stated.
"Our underlying concerns haven't changed from 2004," Lovekin told The Gazette. "Settlement needs to be evaluated carefully and liquefaction should be studied for the whole tailings to give us some idea of what the long-term risk could be for a seismic event."
Earthquakes might not be frequent in the Pikes Peak Region, but they do happen, Lovekin said.
The Pikes Peak Region has seen relatively minor earthquakes as recently as the 1990s and early 2000s, according to the United States Geological Survey.
Regarding liquefaction, Hoffmann said, "I will do whatever I have to do to answer (CGS') questions."
But settlement questions are an engineering matter, not a geological matter, he argued. Therefore those concerns are out of the Geological Survey's scope.
Berry, with the survey, disagreed, however. She noted that the ground movement seen with differential settlement — land subsidence — is a geologic hazard and therefore within the organization's purview.
Despite Lovekin's letter, neither Van Nimwegen nor Wysocki said they have read Stauffer's reports. The new phase of development remains under consideration, they said.
Additional tests could show that no extra risk for settlement or liquefaction exists at Gold Hill Mesa, Lovekin said. But if they show a greater problem exists than was previously anticipated, the survey would likely recommend "extra precautions moving forward," he said.
"What would change is unpredictable, however, and would ultimately be up to the developer and the city," Lovekin said.
Email: conrad.swanson@gazette.com Twitter: @conrad_swanson