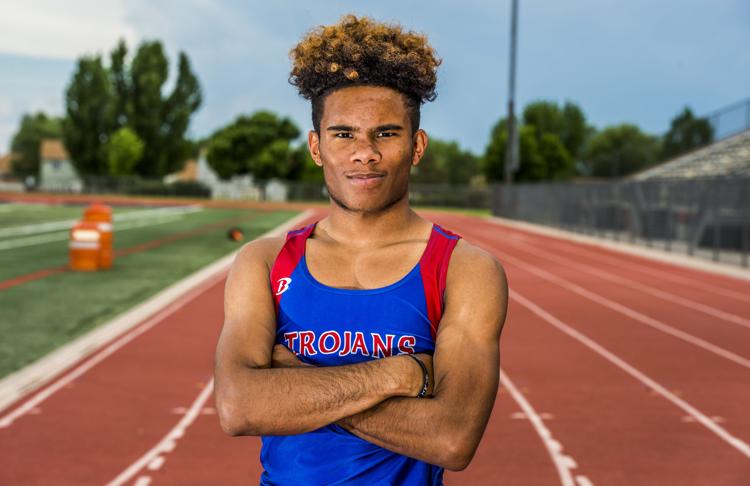 Christian Lyon, a 2016 graduate of Fountain-Fort Carson and 5A state champion, continued his impressive track & field career this weekend at the inaugural International University Sports Federation America Games in Saó Paulo Brazil, claiming gold in the 100 meter dash.
While representing USA Team, Lyon sprinted to a first-place finish with a time of 10:37, according to a tweet sent by Lyon Saturday afternoon. He competed against one other American sprinter, and three athletes from Mexico in the 100 final.
🏅🏅🥇 pic.twitter.com/L04oAf2pmb

— SWINO (@Clyon300) July 21, 2018
The America Games is a multi-sport event sanctioned by the International University Sports Federation (FISU). The event invites athletes from FISU member countries of North America, Central America, South America and the Caribbean to participate in the regional event. USA Team has athletes competing in 10 Olympic sports and three Paralympic events against 1,200 athletes and more than 20 competing countries.
This past year, Lyon helped Barton (KS) to a NJCAA Division I National Championship by placing third in the 100 (10.08) and seventh in the 200 (20.85). He will transfer to NCAA Division I Liberty University in Lynchburg, Va. for his junior year.
Lyon won a pair of golds as a senior at the CHSAA 5A State Championships, claiming the 100 and 200. He also placed second in the 100 as a junior and placed sixth and seventh in the 100 and 200 respectively in 2014.