Be the first to see contemporary duo FLOCK's new performance piece.
The dance company FLOCK will debut "Somewhere Between" on Thursday at the Ent Center for the Arts, presented by the Pikes Peak Dance Alliance. Co-choreographers Florian Lochner and Alice Klock founded FLOCK in 2017.
The show will include a team of four dancers in addition to Klock and Lochner, and will explore the impact myths and childhood stories have on our reality.
"It's really all about them and their movement and what they're trying to explore," said Dance Alliance President Stephanie Horton.
This isn't the duo's first time in Colorado Springs, previously working with Pikes Peak Dance Alliance.
"They're really just great creative minds, and so we wanted to bring them back," Horton said.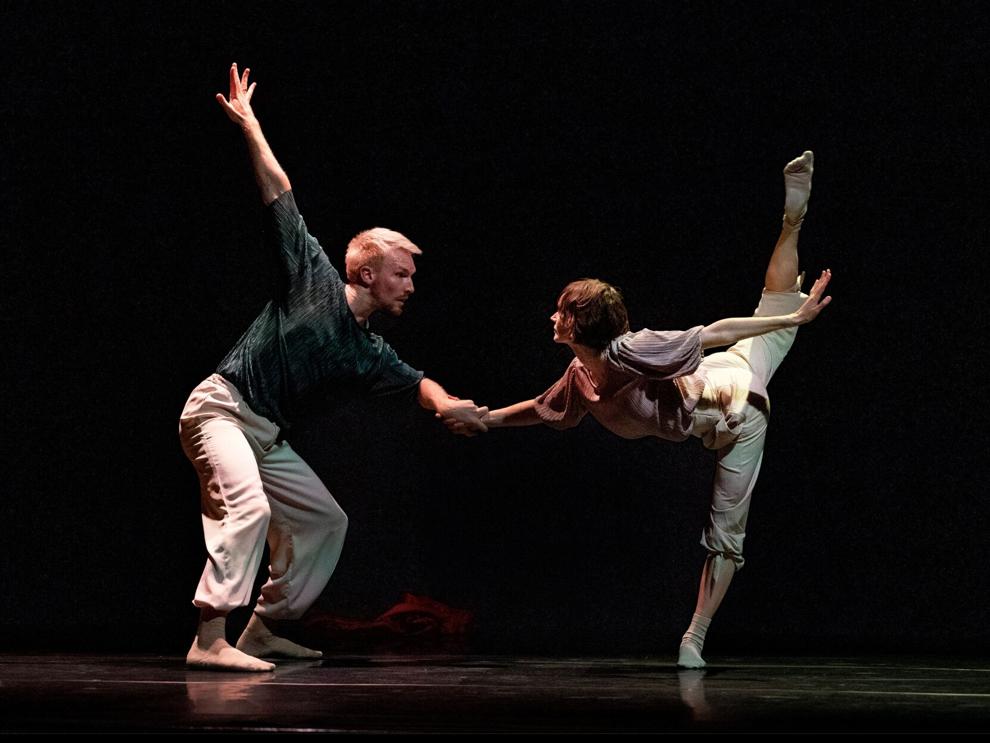 But this time around, the pair created their new piece in the Springs, arriving in late February to get started.
"It's neat because they kind of had an idea. They had talked about what they wanted out of the piece," she said. "But they have actually done the choreography here in Colorado Springs."
After the debut performance in Colorado Springs, the show will continue to tour across the U.S.
"They'll take that piece on tour from here, so we get to be the first ones to see it, so it's really, really kind of neat," Horton said.
The pair behind FLOCK have a unique, symbiotic dance style, Horton said.
"You'll see a lot of times with dance everybody's kind of in their own space, and then they come together," Horton said. "A lot of the choreography that Alice and Florian do is really intertwined with their bodies and using the connection that they have with each other."
This upcoming show focuses on the performers and less so on outside distractions, Horton said.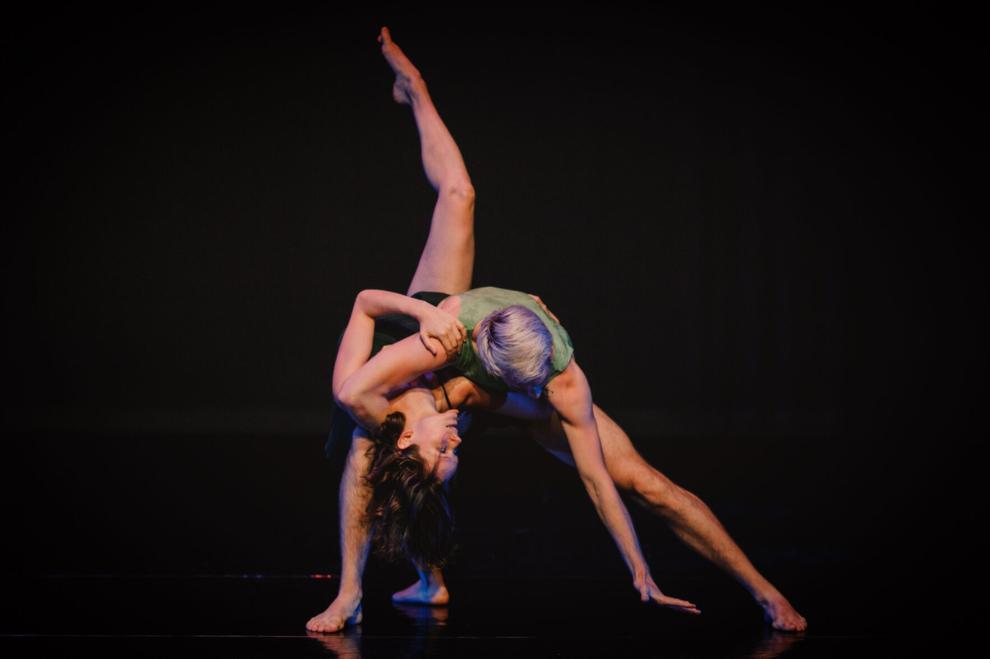 "Their performance is very simple. It's a few lights and it's just focused on the dancers," she said. "It's really all about the movement and the story that they're telling when they dance."
Watching the dance with little distraction makes for an impactful performance, Horton said.
"I think no matter what, when you sit in that audience, something's going to stir inside you, right?" Horton said.
"You're going to really feel it because you feel the connection and the passion that they have when they dance."