Colorado Springs made a strong showing in this year's statewide "excellence in education" awards for charter schools, with local leaders taking two top titles.
The 2019 Charter School Leader of the Year is Mary Faith Hall, executive director of K-12 at Thomas MacLaren School, a state-authorized charter school that opened in 2009.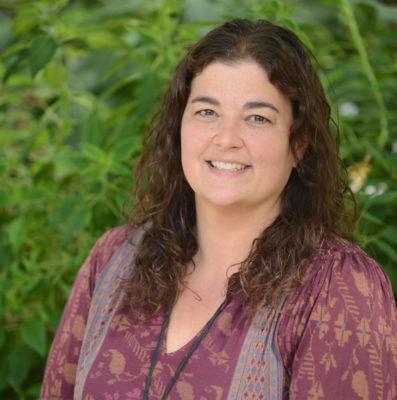 Lauren Martinez, special education coordinator for Mountain Song Community School in Old Colorado City, was named the 2019 Charter School Educator of the Year.
The awards were announced at the Colorado League of Charter Schools' annual conference in Denver on Friday. They induct the recipients into the League's Hall of Fame.
Hall is one of three founders of Thomas MacLaren, which has grown from 77 students a decade ago to 820 students this school year.
"I was just going to help get this school off the ground, and it turned into a life's work," said Hall, a former private-school teacher.
She credits the school's family feel as a reason for its growth.
"It's been quite an adventure, growing so quickly," Hall said. "It's a place of good conversation and respect for each other. It's such a environment."
The school is unusual in that it de-emphasizes grades.
"We're not teaching to any test," Hall said. "We're really trying to help students build habits of learning.
"Even though we have a culture of thoughtful conversation, rigorous math and science, reading original texts and playing orchestra every day, these are habits of mind that will equip students for whatever they do," she said.
Thomas MacLaren tied for first in the Pikes Peak region and fifth in the state on SAT scores, had the third highest PSAT10 score statewide, and was No. 1 in the region.
Schooldigger.com ranks Thomas MacLaren's high school as No. 2 among 388 public high schools statewide.
"We're more interested in good conversations that happen at the dinner table at night than test scores, but they are an indication students are well prepared," Hall said.
In addition to serving as executive director of K-12 at MacLaren, Hall also is head of school of the upper school.
She deserves the award because she's been "at the center" of the school's success, said school spokeswoman Katherine Brophy.
"She has led this school in the day-to-day issues that an administrator must deal with, as well as the complexities of growth, facility needs, financial stability, and state and federal compliance," Brophy said. "We would not be the school that we are today if she was not at the helm."
Thomas MacLaren moved to a larger site last school year still within Colorado Springs School District 11, the old Irving Middle School off Murray Boulevard, and added elementary grades to its middle school and high school for a full build-out.
"We love the campus and the neighborhood," Hall said.
Martinez "pours her warm heart, creative problem-solving, open acceptance, and selfless devotion to meeting the varied needs of exceptional students at Mountain Song Community School," Principal Teresa Woods wrote in her nomination letter.
Martinez has worked at the school since it opened on the city's west side in 2013, coordinating the Special Education Department.
She's known to "maintain a professional and warm presence, holding students to account while also embracing them with love and acceptance for who they are," Woods said.
The Charter School Educator of the Year Award recognizes someone who is "exceptionally dedicated to closing the achievement gap and preparing students for success now and into the future," according to the sponsor.
Special education teachers have to balance teaching individual lessons with a heavy load of paperwork, Martinez said, which makes the job challenging.
Mountain Song, also a state-authorized school, uses the Waldorf method of instruction, which calls for educating the whole child.
Martinez said she's realized the key is to build relationships with special-needs children before working on academic, and social and emotional skills.
"Creating a safe environment is super important," she said. "Noticing their strengths helps them see they are a whole person and not just let their disability define them."
Charter schools are often criticized for not accepting a fair share of special-needs students, but Martinez said the 12 percent of special-needs students at her school is in line with traditional public schools. The K-8 school serves 315 students.
"It's important for all families, including families of students with disabilities, to have choice in where they send their children to school," she said. "I'm happy and honored to represent special education in charter schools."