For parents with young children, now comes the time of year to think about early education options, including options for preschool.
Educators have long argued for the benefits of preschool as a helpful boost for children preparing to enter kindergarten. Such benefits include getting a head start on literacy, math, and social skills, learning how to engage in a classroom environment, and growing accustomed to being apart from\ parents. Overall, the effect is better school-readiness.
These benefits have caught the eye of state lawmakers, and now several states offer government-funded preschool programs for children between the ages of 3 and 5. Colorado is one of those states, with government-funded preschool options available at multiple school districts along the Front Range.
Located near Highway 24 in Old Colorado City, Community Partnership for Child Development (CPCD) provides many of the preschool and childcare services available for families in Colorado Springs and the surrounding area.
The programs offered by CPCD include an implementation of Head Start, an early education program initiated by the United States Department of Health and Human Services for the purpose of establishing a young child's emotional and physical well-being, and readying that child for a more structured learning environment.
Specifically equipped to serve low-income families, CPCD currently serves roughly 1,800 children and families in El Paso County. Eighty percent of those are considered to have "very limited income."
"We are specifically here for that purpose," said CPCD CEO Noreen Landis- Tyson. "We're here to make sure we are serving those in our community who are most vulnerable."
While the benefits of early education are readily recognized, for children growing up in poverty, early education becomes an invaluable resource.
"Children are more likely to be behind if they are living in poverty," Landis-Tyson explained. "It's part of the effect of the environment."
"Being behind" can include delays in language skills or vocabulary deficits.
To help remedy the negative effects of poverty, CPCD makes a conscious effort to create a positive learning environment in each child's home. Part of this includes a deliberate parent education program, which offers parents the opportunity to learn more about where their child stands in terms of school readiness, as well as where they should be before entering kindergarten and how best to help students be successful in their education.
CPCD is "very intentional about involving parents in their child's education," asserts Landis-Tyson. "This can't just be about what we do in the classroom. It has to be about what parents do at home with their child's education."
That's why CPCD provides resources and recommendations to parents, including books to read to their children at home for the sake of improving literacy and early vocabulary.
Along with a Head Start initiative, CPCD also provides an Early Head Start curriculum, dedicated to serving pregnant women and children from birth to 3 years old. The program "serves to enhance the development of very young children while promoting healthy family functioning and school readiness," and currently serves 203 children and families.
The third core program CPCD offers is a partnership with the Colorado Preschool Program.
This early education program offers services similar to those offered by Head Start, including health screenings and family support. Like Head Start, children and families who wish to enroll in the Colorado Preschool Program must meet certain criteria to be admitted.
This program currently serves 636 children and their families in El Paso County.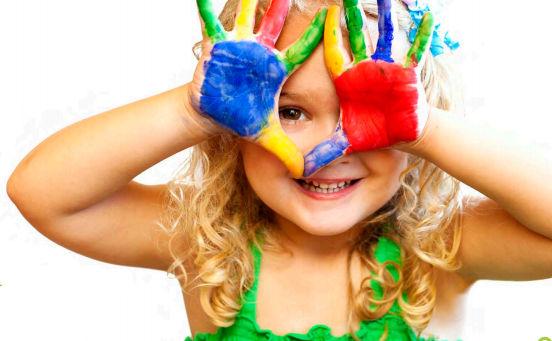 As Landis-Tyson explained, the purpose of CPCD "is to address the whole needs of our family and the whole needs of the child, and to help them connect with the community."
To implement their programs, CPCD partners with School Districts 49, 20, and 11, as well as Fountain-Fort Carson District 8, Widefield School District 3, and Harrison School District 2 in central Colorado Springs. Each district offers similar preschool and early education programs for district residents.