Roads will be closed in downtown Colorado Springs on Saturday for the 35th annual St. Patrick's Day Parade, which is expected to attract 20,000 to 25,000 people.
About 2,000 people will march along Tejon Street in 100 parade entries.
From 8 a.m. to 3 p.m., Tejon Street will be closed from Platte Avenue to Bijou Street, and Bijou Street will be closed from Tejon Street to Nevada Avenue, a city news release says.
From 9 a.m. to 3 p.m., Tejon Street will be closed from Cache La Poudre Street to Platte Avenue and Bijou Street to Cimarron Street. The following streets also will be closed between Cascade and Nevada avenues: Cache La Poudre Street, Dale Street, Monument Street, Williamette Street, St. Vrain Street, Boulder Street, Platte Avenue, Bijou Street, Kiowa Street, Pikes Peak Avenue, Colorado Avenue, Vermijo Street and Costilla Street.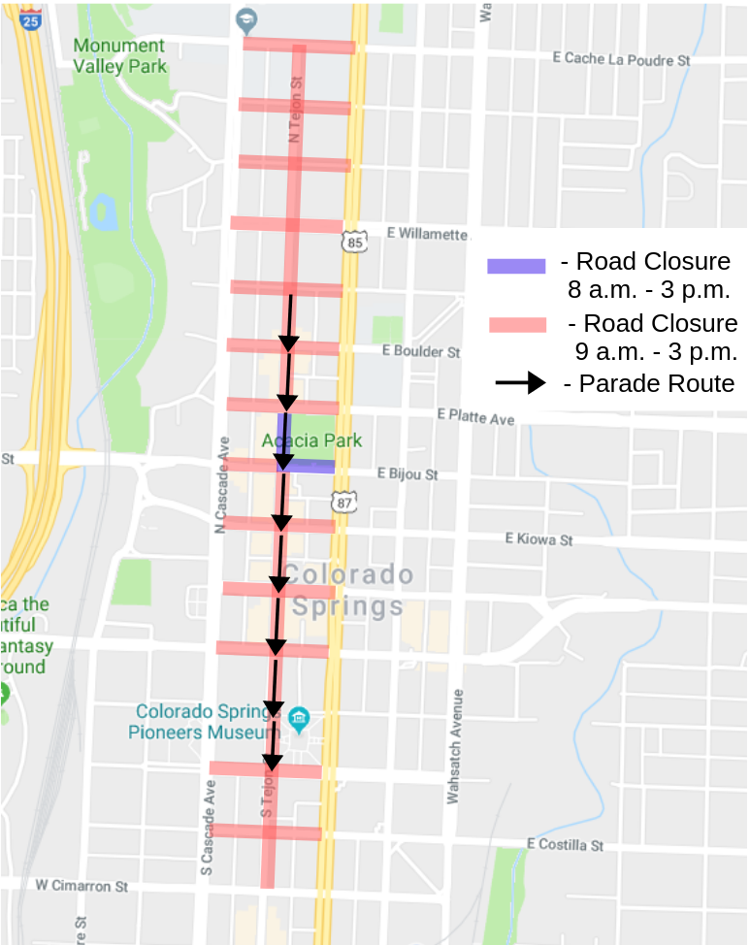 The free parade begins at noon, but attendees are encouraged to arrive early to find parking. Parking will be available in all three city garages for $1 per hour, and handicapped parking is located on Platte Avenue between Tejon Street and Cascade Avenue.