It's the middle of summer and perhaps you haven't done anything out of the ordinary. Why not hit the road for a unique Colorado dining experience or food festival? You can choose from seasonal restaurants and destinations that transcend tourist traps.
Here are some unique-to-Colorado spots to add to your calendar before summer is gone.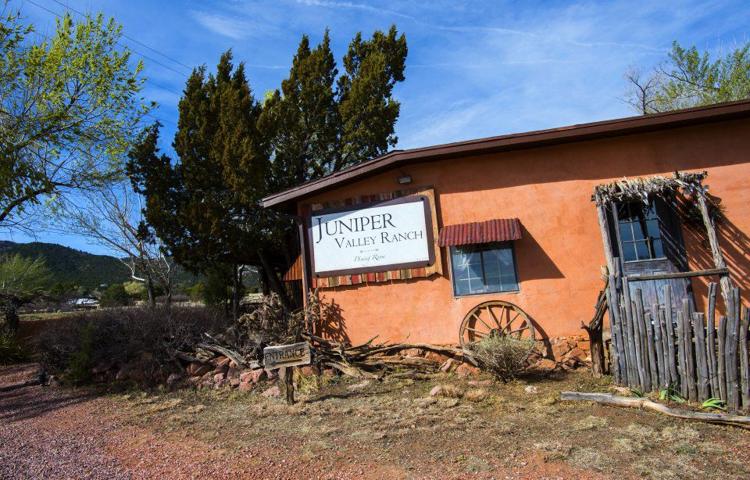 • Juniper Valley Ranch is a family-owned restaurant south of Colorado Springs that has been serving dinners of fried chicken or baked ham since 1951. For $21, you get curry consommé or cherry cider, skillet-fried chicken or baked ham, cole slaw, riced potatoes with cream gravy, okra casserole and a small baking tin of biscuits and spicy apple butter. And if you want seconds, they're available. The fourth generation of owners has added spicy hot chicken on Thursdays and chicken fried steak on Fridays. There are seasonal homemade pies and cocktail specials too. The eatery closes Dec. 9 and reopens in March. Reservations recommended. Details: 16350 Colorado 115, 576-0741, junipervalleyranch.com.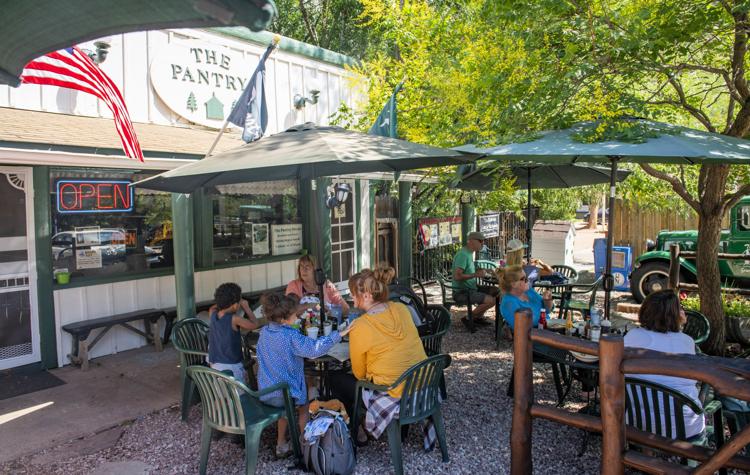 • The Pantry Gardens is in the backyard of The Pantry restaurant in Green Mountain Falls. Here you'll find weekend creekside dining through August. It's a picturesque spot to enjoy a "bodacious" Cowboy Breakfast Buffet with live entertainment. While you can enjoy breakfast and lunch year-round at the eatery, the patio is only open June through August. Hours for the seasonal breakfast are 9 a.m. to 1 p.m. Saturdays and Sundays. Indoors, the restaurant is open daily 7 a.m. to 2:30 p.m. Details: 6980 Lake St., Green Mountain Falls, 684-9018. thepantryingreenmtnfallsco.com.
• Fish Fry Fridays take place at The Palmer Center at The Antlers, A Wyndham Hotel, 4 S. Cascade Ave., 11:30 a.m. to 1 p.m. Aug. 10 and Aug. 24. For $10, you get a generous serving of fried cod, fries and a soft drink or water. Bring a chair to enjoy live music while you dine. Visit antlers.com/fish-fry.shtml.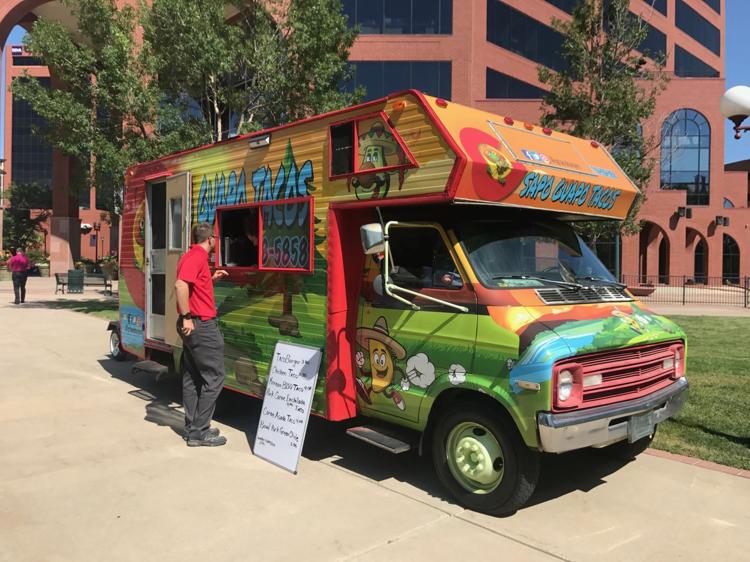 • Food Truck Tuesdays at Colorado Springs Pioneers Museum, 215 S. Tejon St., is a weekly event from 11 a.m. to 1:30 p.m. with 12 local food trucks dishing up a variety of dishes through Oct. 31. Visit tinyurl.com/yct9mn6e.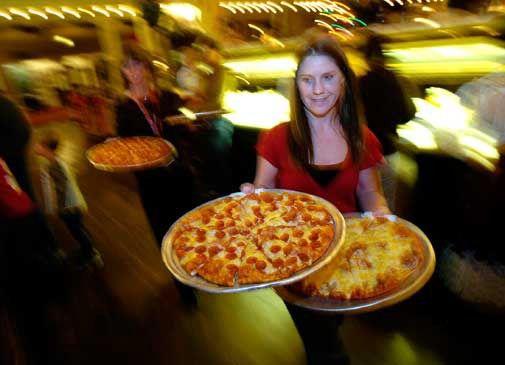 • Fargo's Pizza Co. has been delighting guests since 1973 with pizza pies, a salad bar, sandwiches, pastas, homemade ice creams and cakes. The Victorian décor of this popular Colorado Springs spot provides the setting for a story about an old-time gambler named Fargo who traveled mountain towns until he met the beautiful Sophia. The pair have been reproduced in wax and sit at a balcony table overlooking the main dining area. Magic mirrors on the wall alert guests when orders are ready. A player piano provides music to fit the theme, and there's a game room. Hours are 11 a.m. to 9 p.m. Sundays through Thursdays and 11 a.m. to 11 p.m. Fridays and Saturdays. Details: 2910 E. Platte Ave., 473-5540, fargospizza.com.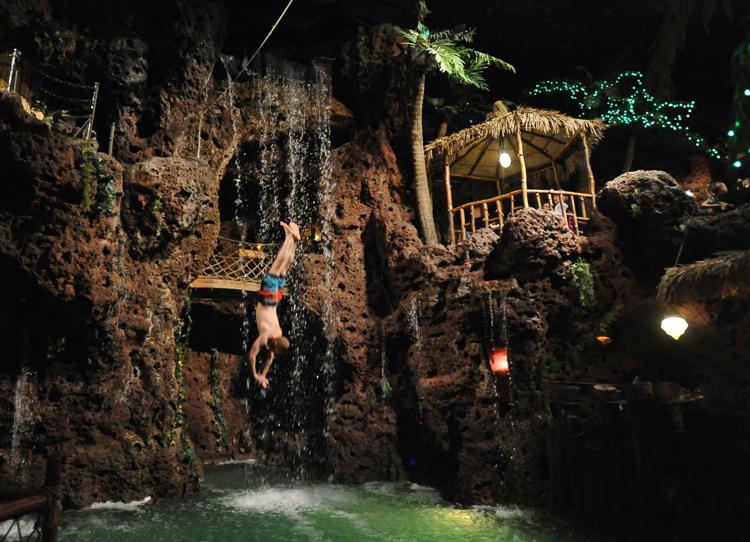 • Casa Bonita opened in Lakewood in 1974 and has been filling its 1,000 seats ever since. Dine at the Mexican buffet and enjoy more than 30 attractions, including divers who perform off 30-foot cliffs. Hours are 11 a.m. to 9 p.m. Sundays through Thursdays and 11 a.m. to 10 p.m. Fridays and Saturdays. Details: 6715 W. Colfax Ave., Lakewood, 303-232-5115, casabonitadenver.com.
• White Fence Farm is a restaurant with a rural feel in the middle of metro Denver. Since opening in 1973, the farm has become a family favorite, with live animals, entertainment and children's games. Fried chicken is the specialty. Be sure to save room for dessert from Granny's Sweet Shop. Hours are 4:30 to 8 p.m. Tuesdays through Fridays, and 11:30 a.m. to 8 p.m. Saturdays and Sundays. Details: 6263 W. Jewell Ave., Lakewood, 303-935-5945, whitefencefarmco.com.
contact the writer: 636-0271.