If you've been reading this vegan column for as long as I've been writing it - more than three years - then you know that a good number of restaurants around town offer clearly marked, ready-to-serve plant-sourced options. But many restaurants don't seem terribly vegan-friendly. And sometimes we end up at one of those because we're meeting friends, family or colleagues for meals. So I'm sharing three strategies to sleuth your way to a delicious plant-based meal.
Tip 1: Review menus online
Whenever I'm invited to a restaurant where I've never dined, I look for the menu on their website or a Facebook page. I did that recently for a meal at The Famous and saw plenty of ways to get around the meat and fish for lunch at the steak house. Two of us opted to split two vegetable-forward options.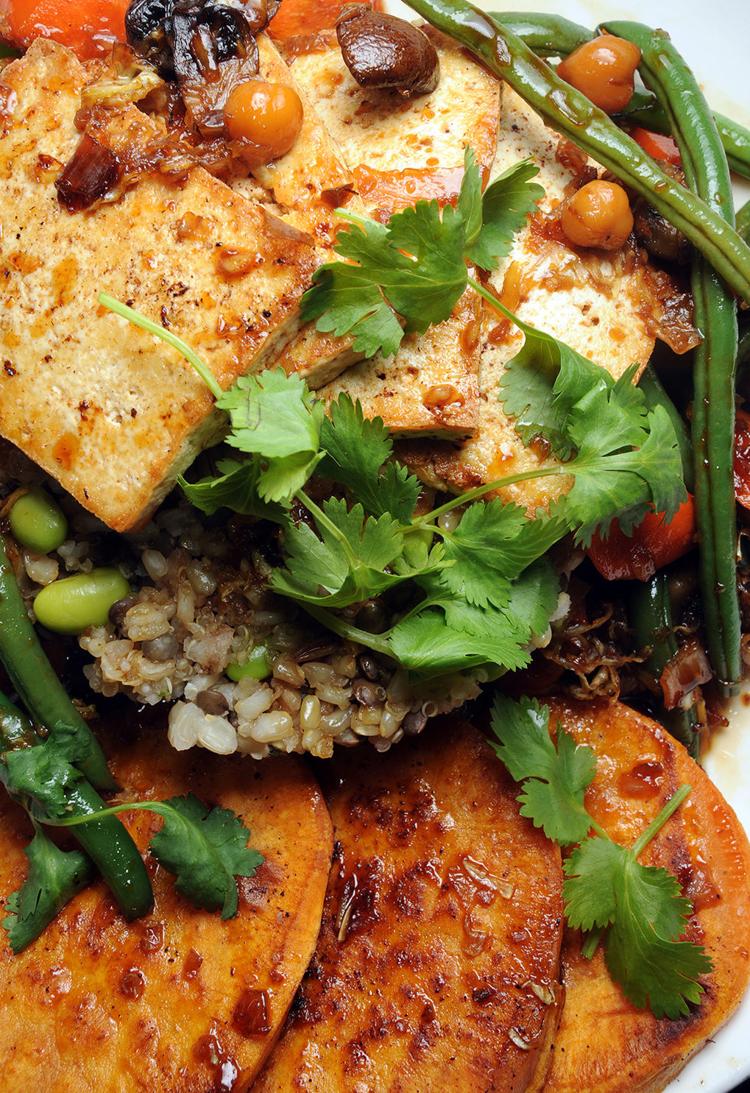 The grilled veggie sandwich ($13) is nearly vegan; just hold the cheese. Served on house-made rye and onion bread, the massive portion has smoky asparagus, peppers, mushroom cap and summer squash served with a fresh avocado half. The soft warm bread, creamy avocado and aromatic vegetables are exquisite. The Sesame Chicken Salad ($16) without the chicken is equally massive, as they increased the vegetables. Bright and colorful crunchy cashews, carrots, lettuce and cabbage are served over soba noodles with a serious kick of heat. This high-end salad and sandwich are worth every penny.
Tip 2: Talk to the chef or kitchen manager
When friends invited me to Hacienda Colorado, I figured eating vegan would be a sure thing. Beans, tortillas and rice are my kind of meal. But when I asked the server to confirm that the rice and beans were vegan, he came out with kitchen manager Robert Glerup. All of the beans are made with animal products, and even the tortillas (yep, hard, soft and the chips) are made with lard.
Glerup chatted with us and came up with an excellent suggestion. Celery or carrots are almost always in the kitchen, so we opted for celery sticks to dip in the salsa. He suggested the portobello fajitas ($15.99) in lettuce boats, and those sizzling plates of mushrooms and vegetables - with sweet carmelized onions - were meaty on their own. Served with a side of seasoned vegan rice, they made a hearty meal.
Tip 3: Follow restaurants and vegan and vegetarian groups online
My Facebook feed is filled with announcements from local restaurants about their special of the day or upcoming events. Sure, much of the food isn't vegan. But now and then, something surprising pops up.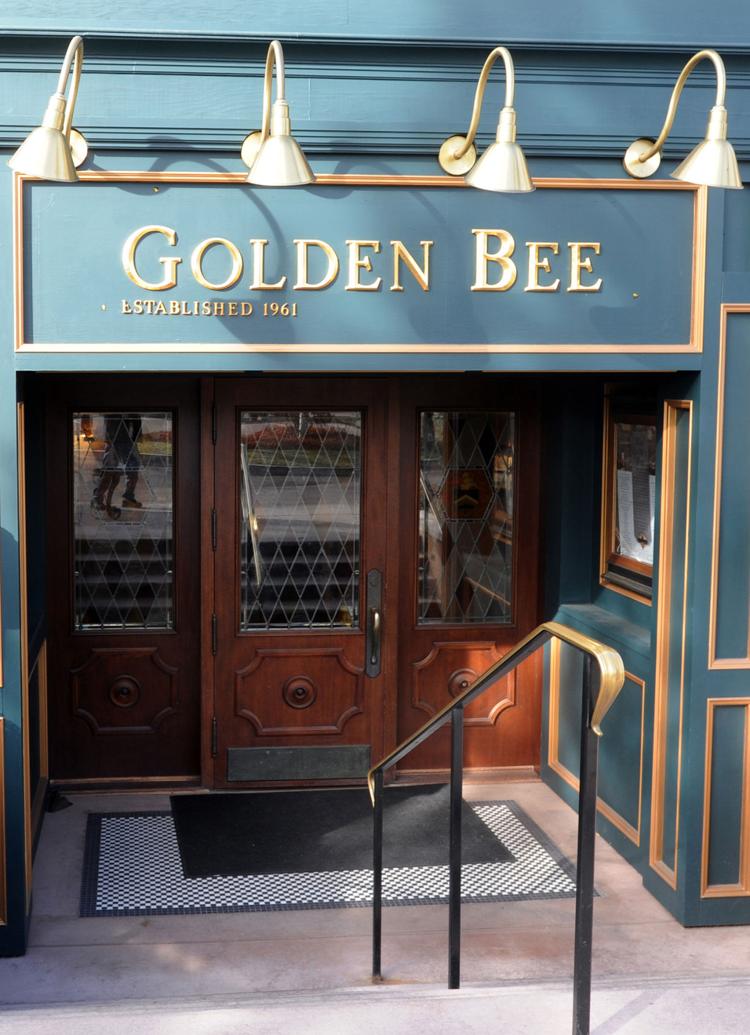 Last month, the Colorado Springs Vegan Events group hosted a "vegan restaurant week." I learned that the Golden Bee at The Broadmoor, one of the participating restaurants, had added a Monday night special. In honor of Meatless Monday, the chef creates the 100 percent plant-based Broadmoor Farms Buddha Bowl ($17).
In the vegan world, Buddha bowls (or hippie bowls) are commonplace. Fill a bowl with beans, greens and grains. The Golden Bee's version is anything but conventional. A protein bomb with tofu, chickpeas, lentils, edamame and even quinoa (serving as a protein and seed/grain), it's not as overwhelming as I assumed it would be. That's likely because it's served in a light, umami-rich broth over roasted sweet potatoes and steamed vegetables and cabbage. This is the dish that just might make your non-vegan dining companion covet your order and rethink his aversion to vegetable-forward dining.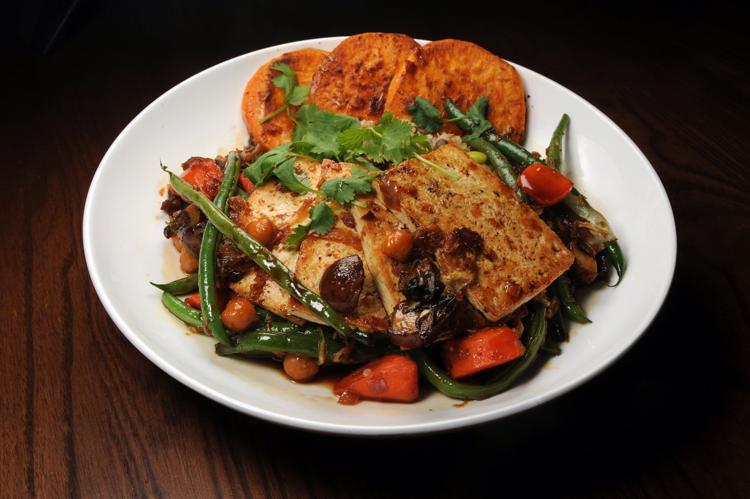 If eating vegan or plant-based is new to you, it can feel a bit overwhelming when dining out. But remember, all it takes is a quick scan of an online menu, a conversation with a friendly kitchen manager or following some of your favorite restaurants on social media to discover that delicious, plant-inspired menu items are there for the ordering - even at restaurants that don't seem vegan-friendly. And speaking of that, don't miss Phantom Canyon's Vegan Beer Dinner on Jan. 12. Check out their Facebook page for all the details.