DENVER — Play. Always play.
Play Sunday at the Broncos game against the Lions. Bring a $5.99 NERF football and play catch with a random No. 88 jersey. Or find a putting green and challenge a stranger to a putting contest. Or shout "Omaha!" and hike a box of mac 'n cheese through your legs at Safeway.
Play. Every day, play. That's what DT did. He played, every day, and look at the man's impact.
I sat down to write about the late Demaryius Thomas, who was found dead at his Georgia home Thursday at 33, and sifted through conversations with and columns on No. 88 over his nine seasons with the Broncos. It was a lot, because he never said no. DT proved a lot — more than a kid born into a heavy childhood should have.
And the theme of every single story, the theme of DT's adult life, was the theme for every kid.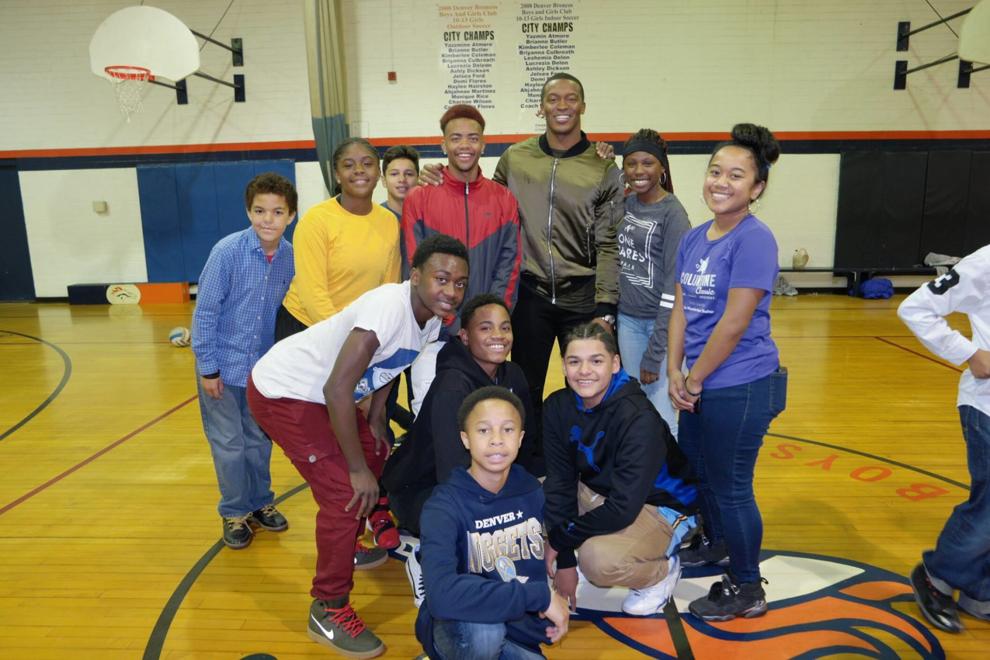 DT was always playing. It's what he did. He played. He was playing on a Saturday afternoon at Englewood High School during one of his summertime football camps. The kids had broken off into eight teams, four games, and DT sprinted between the fields as though it was a playoff game and the Steelers were chasing him. He smiled all day. The kids smiled bigger.
"Just wanted to play with all of them," DT told me after.
Play.
DT's signature move was not the stiff arm, or bubble screen, or the jump ball in the end zone. It was the sneaky shoulder tap. No one was safe, either. He'd get Aqib Talib with it, turning Talib the wrong way in the locker room. He'd get a Broncos equipment manager with it. He'd tap a kid on the shoulder, spin the other way. The kids loved it the most. Kids loved DT the most.
He'd play hula hoop at the Boys & Girls Club. He'd play while dressing up as Santa Claus at Broncos HQ. He'd ask teammates what they want for Christmas, thick Georgia accent. He played while scheming up pranks with Peyton Manning in training camp. Soon as star tight end Julius Thomas closed the door on the port-a-potty, Manning would fire fastballs at the port-a-potty. DT would laugh like a kid who heard his first fart joke. He thought it was the funniest thing ever. To tell you the truth, it kind of was.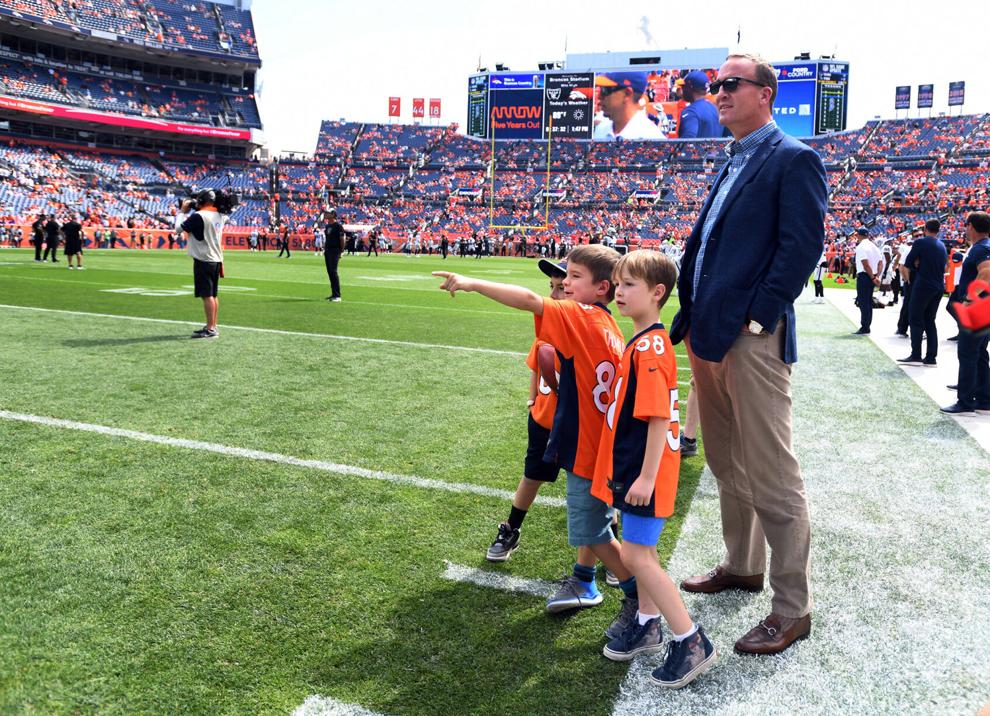 If DT wasn't playing, something was seriously wrong. Six straight seasons here he missed zero games. Shoulder, ankle, hip injuries, and those are the ones they admitted. But he played. He played when some Broncos didn't, setting a Super Bowl record with 13 catches in a 43-8 loss to the Seahawks. He played as a part-time blocker (at Georgia Tech, in the Tebow year) and as a prolific wide receiver with Manning and the NFL's most powerful offense (a franchise-record 14 touchdowns in 2013, 41 over four years).
He played whether there was a game or not. One Sunday Manning brought his kids to Mile High. Marshall and Mosley ran right past Dad to find Uncle Demaryius in the stretching line.
"He treated my kids like they were his own," Manning said Friday.
He played on the field, professionally and sophomorically. Manning hit Thomas for his 509th touchdown pass, breaking the NFL record set by Brett Favre. On their way back to the sideline, Thomas played. He played keep-away with Wes Welker, tossing the record football over and around Manning, a scripted celebration.
"We were just playing," he said after.
If there was a childhood that didn't lend itself to playing, it was DT's. Mom and Grandma sent to jail when he was 11, and DT went from the arrests to the bus stop. Bounced between homes, some family, some friends. He used to pick peas and corn as a high school job in rural Georgia. Football got him out, got him to Georgia Tech. DT's why sports are important. Competition is important. Playing is important.
DT's sudden death follows that of beloved NFL wide receiver Vincent Jackson, who passed in February. Two Colorado greats. Too soon.
"Vincent knew him well," his dad, Terence Jackson, told me on Friday. "So sad another great person and player is gone too soon."
DT was playing even when he watched himself play. A few years after the Tebow-to-Thomas touchdown, I asked if he would re-watch and break down the play that shook Mile High. He snatched the phone out of my hand as if it held the next opponent's game plan.
"I've never seen the whole (game)," he said. "Only the highlights."
The Broncos had 12 possessions through four quarters of regulation — each one beginning with a running play. First play of overtime, Tebow threw it. DT caught it at the Broncos' 38. He stiff-armed Ike Taylor, the Steelers safety. 
"I didn't have many moves coming up. So I would just stick out my arm," he said then.
That was the play. The Broncos should run that play on the first snap Sunday against the Lions.
"When I was running (toward the South Stands) it felt like we were in a commercial," Thomas said. "It was so loud I can't even describe it."
To a lot of people, to a lot of Colorado kids, DT's death feels so loud they can't describe it.
They wish right now he was just playing.