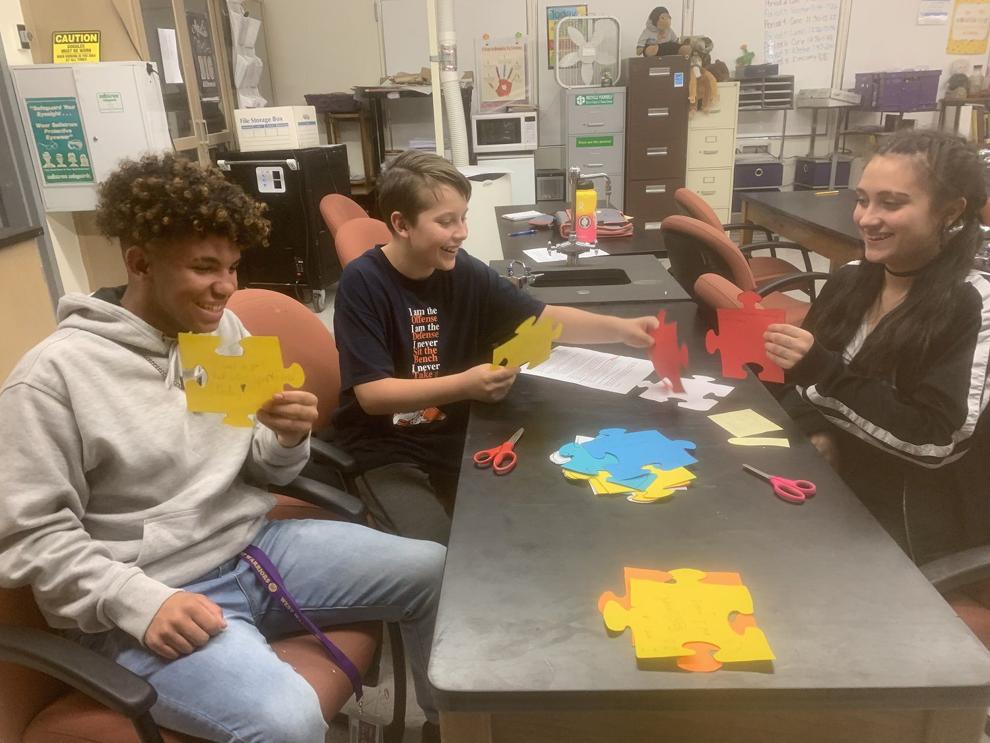 With the troubling and increasing rise in youth suicide rates, Colorado Springs School District 11 is taking the steps to meet this issue head on by utilizing a nationwide suicide awareness program called Sources of Strength, or SoS. Several D11 schools recognize the need to address mental health, including William J. Palmer High School, Sabin Middle School, and West Middle School, where students are clamoring to get involved with this program. Why?
Eighth grader Cambria Zelonis-Stewart thinks that it's because it makes students feel more connected to their community.
"I'm in my third year working on Sources of Strength. It helps you realize that even though we all have our own friend groups, we're all the same—wanting to feel a part of something."
Second-year Sources of Strength volunteer Erik Harris concurs: "My favorite thing about the Sources of Strength experience is that it lets me interact with people I might not automatically have a reason to talk to—it also makes it okay to ask for help," Harris said.  
The building blocks of belonging
The program also works with kids on issues such as substance abuse and violence. The middle school students who have volunteered to work as peer leaders run the program for their classmates and the entire school. This model is called, "relational connectedness" and builds bonds among students to enhance their knowledge of these issues as a group, as well as encourage students to seek help if needed and/or identify ways to develop inner resilience and strength to avoid being caught up in negative situations and mind-states.
"It's all about positivity," said Levi Rago. "We can be the people that kids can go to if they're feeling bad when it's harder to go to an adult."
SoS Adult Advisor and West Middle School Counseling Secretary & Registrar Kelly Brakefield, said, "In a peer-adult connected community, kids will be able to have the tough conversations they need to have. Whether it's through reaching out with messages, video, texts or in one-on-one conversations, Sources of Strength builds skills among the kids to ensure they know what to do if confronted with these tough issues."
Such programs have been shown to improve coping behaviors for problems such as "self-harm, drug use, or unhealthy sexual practices." According to the website, after being exposed to Sources of Strength, students can be said to possess: "eight critical protective factors that are linked to overall psychological wellness and reduced suicide risk (see wheel illustration, below)."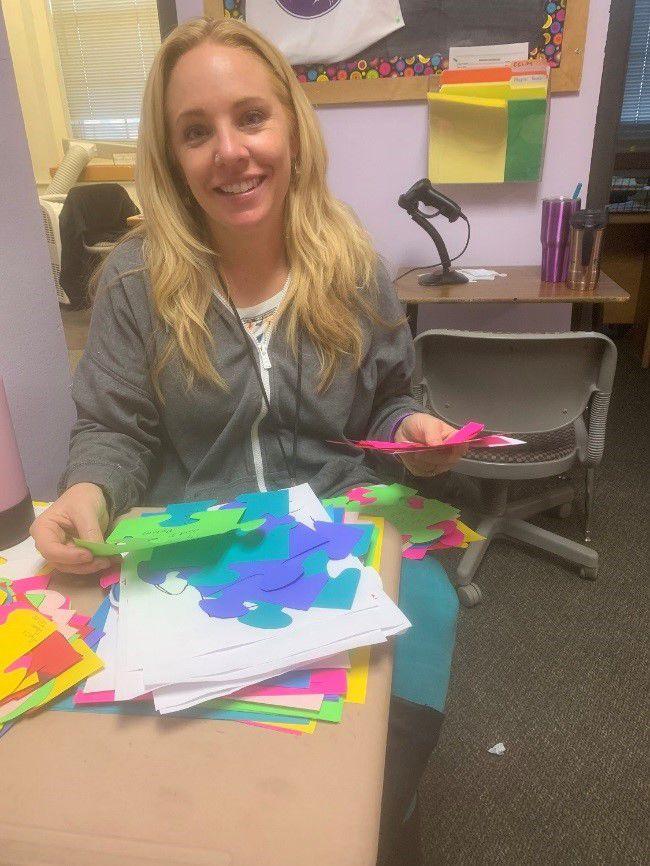 The Sources of Strength program activities aim to reduce the acceptability of suicide in the peer group as "normal" and provide these communities with the ability to seek help. 
"The conversations around these issues are so crucial: We work to help our students gain the knowledge and skills they need to reach out to others and form a sense of belonging that becomes a ripple effect of positive change and improved coping behaviors," said Counselor and SoS Advisor Sarah Clapham.
Current SOS campaigns
In October, the West Middle School Sources of Strength team launched its first campaign. The students individually identified a particular source of strength for them, whether it be a friend, teacher, or adult within the school, and gave them a bracelet that the core SoS team had made for this purpose.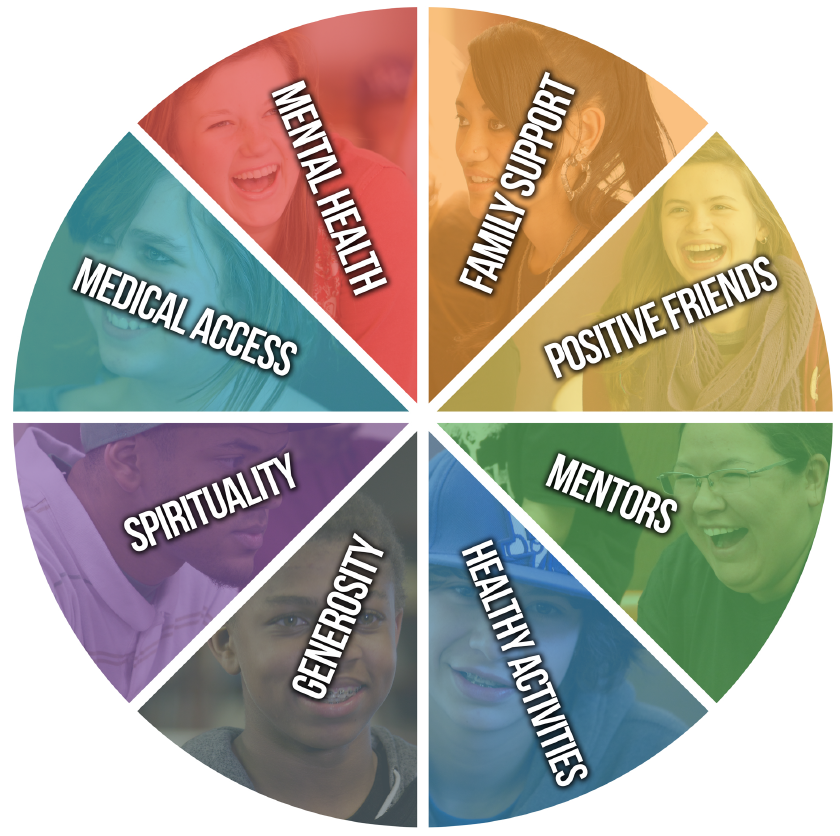 Now, the school is working on a new campaign entitled, We Belong. On the SOS website, this campaign is described:
"The purpose of the WE BELONG CAMPAIGN is to create a sense of belonging, connection, inclusion, and tolerance. In Thomas Joiner's Interpersonal-Psychological Theory of Suicidal Behavior, he argues that a failed sense of belongingness is a key component of suicidality. Therefore, activities, messages, and campaigns that foster a sense of belonging amongst students can help to reduce suicide risk. A key component for achieving a sense of belonging is feeling that one's own unique or special qualities are part of a larger school or community family. We want a young person to be able to say, "Although we may be different, we all belong and have a place within the larger school or community. 'Our differences make us stronger'."
At West Middle School, students are sharing what makes them special and displaying each of these contributions as a "vital part of the larger whole." By writing or stating how "I Belong," on a puzzle piece and then fitting that paper into a large poster in the hallway outside the counseling center for everyone to see, students can cultivate a sense that "We Belong." They read puzzle pieces like, "I play soccer and I belong" or "I am Latino and I belong," or "I am an extrovert and I belong." 
SoS student member Annie Wruble said, "It was so cool for me to read other soccer players up there on the wall and make new connections with people I didn't even know played soccer."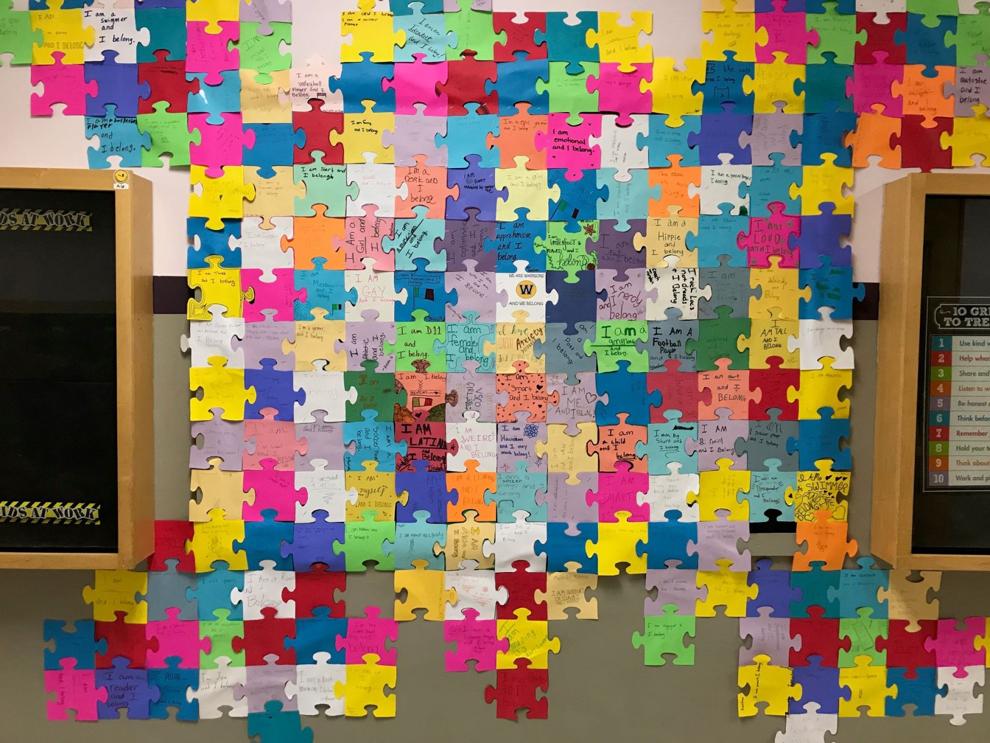 Important Pieces of the Puzzle
"This campaign is visually represented by a puzzle with no end pieces, with the goal of filling up the entire wall, extending far past the bulletin board, to highlight our individuality while demonstrating we are all part of the bigger picture," Brakefield said. The wider community will be involved as Sources of Strength students are extending the puzzle piece project to include district administrators and others in the community.
On November 11, SoS students presented to other classes why the program was happening. They enthusiastically visited classrooms, carrying puzzle pieces they had made for their classmates in 7th grade Math and Science teacher Tena Logan's classroom. The students were articulate as they explained to their peers why the campaign was so important to them and to the school community at large.
"We want everyone to know they are a part of our family," Zelonis-Stewart said. "You have someone to talk to if you ever need help."
For more information, visit Sources of Strength online or contact Kelly.brakefield@d11.org.