What does your basement look like? Is it a place you'd look forward to any spending time in? Or are you afraid to venture down there because of what might be lurking in the nooks and crannies? Do water puddles, wall cracks and sightings of the "mold monster" make you cringe?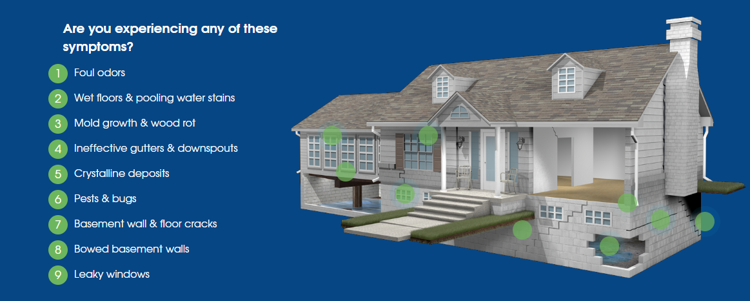 Whether you use this space for laundry, storage, or a fun hang-out spot like a man cave, it's crucial to know what's in this area underneath the rest of your living environment.
Because of the stack effect, air is drawn up through the house in an airflow pattern from bottom to top. So, whatever is in your basement – like mold, moisture and humidity – also is circulating through the rest of your house and affecting you.
While these issues are cause for concern, don't sweat it! We at Complete Basement Systems have you covered! We have the right people and the right solutions to give you peace of mind and a safe, healthy home. We have been Colorado's waterproofing experts for 20 years, and our team has extensive knowledge, experience and training to back it up.
Here are some common signs you'll notice in a basement with water problems:
Leaking water through walls, floor, or windows
Standing or flooding water
Efflorescence (white crystalline deposits) on walls or floor
Dampness or high humidity
Musty odors
Mold or mildew
Condensation
Sump pump issues
You are probably wondering where these problems came from, how you can fix them, and how you can make them stop so they won't happen again.
Foundation walls can crack and fail, and water can seep inside basements for a variety of reasons. The root of both of these problems, however, is in the soil.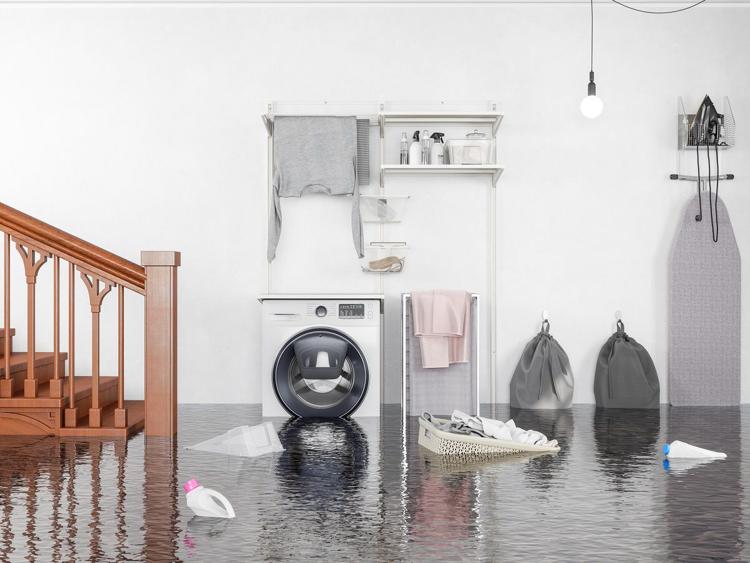 When your home was being built, the contractors dug a giant hole in the earth to make way for the home's foundation. After the foundation has been built, some of the soil that was excavated is then replaced or backfilled, to fill in the gap around the outer edge of your foundation.
This backfilled soil is loose and fluffy from excavation, and it absorbs water more than the dense and hard-packed soil around it. This forms a "clay bowl" of sorts around your house that creates an artificial water table around your home. Water collects around your foundation and then can seep inside.
The type of soil around your home is another factor affecting your house. Expansive soils are common in Colorado. Soil expands during wet weather and exerts a great amount of pressure on your foundation walls. When this force becomes more than the walls can handle, the walls will begin to crack and bow inwards. This is also known as hydrostatic pressure.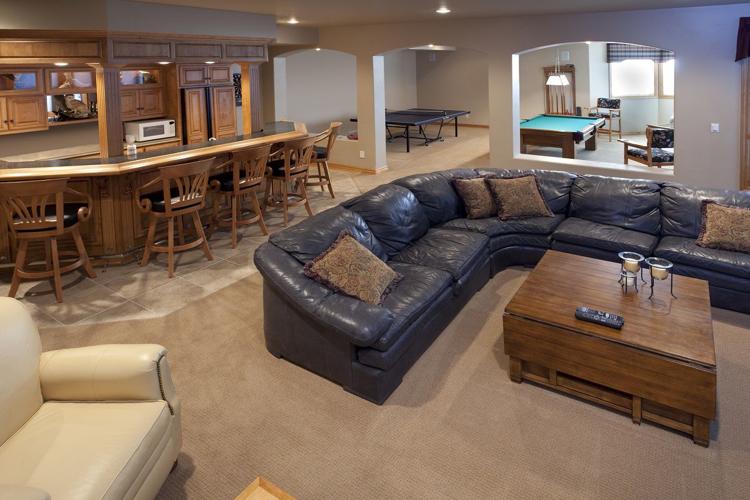 While there isn't much you can do to stop these problems with the soil, Complete Basement Systems can help you address the effects that negatively impact your home.
Water intrusion and damage can be detrimental to your home for a variety of reasons. Along with ruining any stored belongings, leaking water can lead to mold growth and unpleasant odors, and result in flooding conditions. These issues also result in unhealthy conditions that affect the rest of your home. Your home is a significant investment, and it is important to ensure its health and safety today and for the future.
The best waterproofing system involves interior drainage. Our basement waterproofing system has three parts. To fix the issue with leaking or standing water, we need to catch the water, get the water to a sump pump, and send the water away from the home.
When we waterproof a basement, we drill "weep holes" into the bottom courses of the block walls (which does not affect their structural integrity) to relieve the pressure and water that may be build up inside. This water is intercepted by the sub-floor BasementGutter™ system, which then directs the water to one of our trustworthy sump pump systems. The sump pump system then pumps the water out of and away from the home through discharge lines. These lines can be directed to drain far away from the house, as well as out to the street.
Our powerful, yet energy-efficient dehumidifiers will clean and filter the air, control moisture and humidity, and reduce odors and the potential for mold growth. They improve the air quality in the basement, and throughout the entire home.
Not only will you get the best permanent waterproofing solutions when you work with us, but you'll also experience unsurpassed customer service. Our highly trained team will treat your home as their own. We will work until it's done right, and you are 100% satisfied. We are visionaries disrupting the construction industry. The way we do business, people come first. We believe every customer deserves the highest quality solutions and professionalism.
To learn more about basement problems, their causes, and how we can help, visit  our website's Basement Waterproofing page. Then contact us to set up a free appointment with one of our expert inspectors! We look forward to helping you create a safer and healthier home!