A lucrative network of marijuana dispensaries and grow facilities that attracted the attention of national media profiling Colorado's new pot barons was built with money stolen from investors in a fraudulent fix and flip real estate scheme hatched in Colorado Springs, a lawsuit claims.
Those allegedly victimized include an elderly woman, who has since died, who lost more than $1.75 million, court documents allege.
Terrell William Moss, 47, of Colorado Springs, was convicted of two felony counts of securities fraud in connection with the real estate scam. But more than 12 years after Moss' fraudulent acts, the estate of Catherine Newman, a Colorado Springs woman who died in late July 2015 at the age of 94, still has not been repaid, according to the lawsuit.
Lawyers filed a lawsuit in March, seeking to convince a Denver District Court judge that Newman, her son, Francis "Skip" Newman, and others were the victims of illegal racketeering by a group of entrepreneurs who made it big in Colorado's burgeoning marijuana industry. The lawsuit was filed on behalf of a trust Newman set up before her death to help disabled military veterans.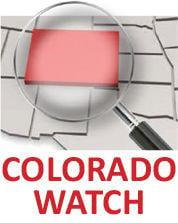 The trust has spent at least $1.7 million more on lawyers, accountants and private investigators trying to recover the original $1.75 million allegedly stolen from Newman, the lawsuit states.
The lawsuit contends that High Country Healing, a company that at its height operated at least eight marijuana dispensaries and cultivation operations that included establishments in Summit County, Silverthorne, Breckenridge and a medical dispensary in Colorado Springs, has continued to hide assets stolen from the Newman trust and others.
While benefiting from Newman's stolen assets, High Country Healing officials continued to defraud others, enticing investors with brochures touting the business as "on track to becoming the largest cannabis operation in the United States," court documents allege. One key player then misappropriated millions of dollars he raised from those new investors to fund his lavish lifestyle, according to federal officials.
Documents filed with the state in March 2018 dissolved High Country Healing, though the lawsuit states that an affiliated business, TZ Financial, LLC., remains in operation and continues to control the assets allegedly stolen.
Lyndsay Ressler, a lawyer representing High Country Healing and one of its owners, Nick Brown, 38, of Breckenridge, said in an interview that the company is vigorously contesting the litigation and expects to prevail. Ressler said that the Newman trust received a $10,000 settlement in 2016 after raising similar issues during Moss' bankruptcy proceedings, which she said is a telling sign that the Newman trust won't prevail in its more recent litigation. But a Denver judge presiding over the more recent lawsuit said in a ruling this month the lawsuit filed in Denver raises new damages and issues and declined to toss out the case. The lawsuit contends fraud prevented a true accounting of the assets available to pay off Moss' debt during the bankruptcy.
"The allegations are just that, allegations," Ressler said. "We are contesting them."
SEC officials file suit
As Newman pursues the claim for his deceased mother, federal officials are proceeding on a separate track, alleging that Steven Lawrence Brickner, a 48-year-old Tampa-area, Fla., man identified by Newman in court filings as one of the co-conspirators has committed a new round of fraud against a new crop of investors.
Officials with the U.S. Securities and Exchange Commission in a federal lawsuit filed in April said Brickner raised $5.5 million more from investors to expand the marijuana business from Colorado into other states, including Florida and Ohio, but he instead squandered nearly $3 million of it on personal debts, strippers, cryptocurrency coins, cash withdrawals and vintage cars. Brickner's lawyers did not return messages seeking comment.
The lawsuit filed on behalf of the Newman estate alleges that years before Brickner defrauded investors, another alleged co-conspirator, Moss, stole money that other investors put into a real estate scheme Moss helped run in 2008. It contends that attempts at recovering the money have been thwarted for more than a decade because Moss hid stolen assets in Enlightened Care, a marijuana business with a medical dispensary and two grow operations in Colorado Springs. It states that Moss fraudulently set up his wife, Amanda Moss, as the owner of that business to evade paying the money back. The Mosses and their lawyer did not return messages seeking comment.
The lawsuit further alleges that Nick Brown, an entrepreneur who bought into the Mosses' marijuana business in 2014 and renamed it High Country Healing, further concealed the stolen assets along with other business associates after buying out the Mosses, and that Brown profited from the original theft.
Brown, who did not return telephone calls seeking comment, received recognition on MSNBC and other national media outlets the year he established High Country Healing as an Ivy League graduate from Princeton who struck it rich in Colorado's marijuana industry. He was one of those the network profiled as part of an ongoing series on new pot barons in the industry.
"I would guess that the majority of people sitting in my shoes would do everything in their power to push to get that giant deal to be the guy and be the brand of the nation," Brown said in a 2014 televised interview with MSNBC. "But if (I'm) making $100 million a year, and I don't have the time to breathe and the time to do exactly what I want to do on a daily basis, that's not my type of living, personally. I want to make, definitely, an adequate amount of money, you know, be comfortable and really enjoy life. That's what it's about for me."
Judge declines to toss lawsuit
Newman's estate has not been repaid despite reaching a settlement in 2011 with Moss that required repayment of $1.75 million plus interest, the lawsuit filed on the estate's behalf alleges.
An El Paso County judge converted that settlement Moss had reached to a judgment in 2011, and, nearly a year later, Moss was convicted in El Paso County District Court of two felony securities fraud charges and was ordered to pay restitution for victimizing Newman and two other individuals. So far, the Newman estate only has been able to collect $74,686, the lawsuit filed in Denver contends. It seeks triple damages, alleging violations under the Colorado Organized Crime Control Act, which allows for enhanced civil penalties.
The lawyers who filed the lawsuit on behalf of the Newman trust include Michael Melito, who when he was a prosecutor with the Colorado Attorney General's Office specialized in organized crime prosecutions. Two other law firms have joined forces with him in bringing the case.
Earlier this month, Denver District Court Judge Kandace Gerdes ruled against an effort by the Mosses to have the lawsuit tossed out. The Mosses contended in court filings that the lawsuit was not brought in a timely manner and duplicated earlier litigation they said raised similar issues.
"The court finds that the plaintiff has adequately alleged an ongoing scheme that continues through the filing of the complaint," Gerdes wrote in a Nov. 3 ruling. "Specifically, plaintiff has alleged that the Moss defendants have directly and indirectly engaged in wrongful conduct that remains ongoing, which prevented it from timely asserting claims and contributed to the running of the statute of limitations in this matter."
Kitchen table investments
Catherine Newman amassed a $2.1 million investment portfolio through frugal penny pitching and 60 years of dedicated investing, documents filed in the case state. For years, Newman, the wife of an Air Force officer who served for 33 years, personally tracked the performance of her investments, painstakingly going over the ledgers of her investments at the kitchen table every Saturday, according to the documents.
In 2008, interested in achieving even higher returns on her investments, she and her son began attending real estate investment seminars. Eventually, they were coaxed into purchasing foreclosures that Terrell Moss said he would fix and flip for profit, according to the lawsuit. Catherine Newman disbursed more than $1 million of her funds to the scheme and loaned another $250,000 for the real estate operations, investing the money through Jason Anderson, a licensed securities broker, according to the lawsuit. Anderson funneled the money into Streetwise Real Estate Investments, LLC.
Moss acquired 48 properties through the real estate fix and flip scheme, with at least 15 houses, and possibly more, acquired in part by using the funds from Newman and other victims. He then began using the funds invested in the scheme for personal purposes, including setting up illegal, unlicensed marijuana grow operations, according to a detailed accounting of the expenses outlined in the lawsuit.
The Mosses falsely testified that the stolen funds were entirely spent during the real estate scheme to avoid repaying the money, but in reality they funneled those funds into what would become a lucrative marijuana enterprise, the lawsuit states. Amanda Moss said she was the owner of that business when she successfully sought licensing from the state of Colorado, stating on her license application that she launched the business with just $8,000. In reality, her husband, Terrell Moss, was the true operator, and he needed the stolen money to launch the business, according to the lawsuit.
Terrell Moss filed for bankruptcy to evade collection by the Newmans, and, during the pendency of that bankruptcy, Brown and his business associates, Mark Lundy and James Moorman, acquired 95% of the Mosses' marijuana business, according to the lawsuit.
The lawsuit contends that Brown and his partners obtained their 95% of the business in 2014 for just $52,000 when the business was worth far more. A Craigslist advertisement in 2017 sought to sell for $1.9 million just one of the medical dispensaries and two grow houses located on South Corona Way in Colorado Springs that High Country Healing had acquired from the Mosses. That ad stated that those operations generated revenues in excess of $1 million annually. Ressler, the lawyer for Brown, said her client invested $600,000 to $700,000 improving that grow operation, which she said explains why the value had grown so dramatically in just a few years. 
The lawsuit alleges that Brown, Lundy and Moorman knew when they purchased their ownership interest in the Moss marijuana business that they were helping to conceal the alleged theft of the Newman assets by Terrell Moss. The lawsuit also alleges the three business associates knew they were acquiring a business built through criminal behavior, and that they knew they had bought into the business at less than reasonable value.
Ressler, the lawyer representing Brown and High Country Healing, denied that her client had done anything untoward when purchasing the Mosses' business. "He took an opportunity to buy an asset that was not performing well," Ressler said. She said it's important to distinguish Brown's actions from Moss' actions.
Documents disclose lavish lifestyle 
Rather than pay back the money to the Newman estate, Brown and his business associates sought to grow the business for their own purposes, with Brown enlisting a longtime family friend, Brickner, a resident of Florida, the lawsuit states. Brickner knew Brown's father, with those two engaging in many business ventures and real estate transactions that had failed and resulted in millions of dollars in civil judgments against them, the lawsuit states.
Brickner began hitting up investors for an opportunity to invest and grow the marijuana enterprise in Colorado, with plans to expand into Florida and Ohio markets, according to the lawsuit pending in Denver. While doing so, he hid an unsavory past of criminal domestic assault convictions and a prior fraudulent trucking company investment scheme with two former NFL players who lost more than $2 million investing with Brickner, the lawsuit alleges.
Brickner regaled potential investors at the 717 South Restaurant, a swanky establishment in Tampa, Fla., plying them with sales material stating that High Country Healing "had mergers and acquisitions in progress" and "was on track to becoming the largest cannabis operation in the United States," according to court documents. Brown flew in from Colorado with one of his business partners to attend the pitches and to try to help lure investors, all the while concealing his family's ties to Brickner and any past business failures, the lawsuit contends.
From 2015 to 2019, Brickner told investors he planned to generate significant profit for them through the Colorado-licensed marijuana dispensary network, according to another complaint filed in April by the U.S. Securities and Exchange Commission.
Brickner raised $5.5 million in investor funds from more than 60 investors, but he misappropriated more than half for his lavish lifestyle, the SEC complaint filed in a U.S. District Court in Florida alleges.
Among his personal expenses the SEC filing claims that Brickner took from the money he raised:
• $1.2 million to purchase classic and luxury cars, including a 2013 Bentley, two 1963 Corvettes, two 1968 Camaros, a 1970 Mach 1 Mustang and a 1957 Chevy.
• $580,000 on a loan to himself to pay off his mortgage.
• $465,000 to purchase thousands of cryptocurrency coins.
• $335,000 spent at "an adult entertainment establishment" in Tampa, Fla.
• $286,000 in ATM cash withdrawals.
Brickner has signed an agreement filed in federal court that he would not make any public statement denying the SEC allegations.
The lawsuit filed in Denver District Court alleges that Newman's son and her estate did not learn that the money stolen from Newman "was in the possession of enterprise members until approximately August of 2018."
"From the summer of 2009 until the present, the Newman trust has continuously employed multiple lawyers, multiple law firms, a forensic accountant, private investigators and associated staff believing the stolen money squandered through the above-mentioned mismanagement and Ponzi-like scheme was siphoned into all phases of the enterprise," the lawsuit brought on behalf of the Newman estate alleges. "The plaintiff's continuing ignorance was not attributable to lack of diligence on the plaintiff's part."