A former investigator for District Attorney's Office in El Paso County fabricated evidence, ignored evidence of a defendant's innocence and conspired with Colorado Springs City Council members when she tried for more than a decade to prosecute developer Ray Marshall on charges of embezzlement, according to claims in a federal lawsuit seeking $402 million in damages for wrongful prosecution.
The lawsuit, filed Tuesday in U.S. District Court in Denver, claims that Linda Dix, who retired from the district attorney's office during the administration of Dan May, engaged in "malicious prosecutions" of Marshall from 2009 until 2020 through the filing of two criminal cases.
It names Dix, the former chief investigator for the 4th Judicial District Attorney's Office, as a defendant along with the city of Colorado Springs and its City Council. It claims malicious prosecution, violations of due process and an ongoing conspiracy.
The criminal cases against Marshall revolved around accusations he embezzled more than $1 million from a city of Colorado Springs incentive package meant to keep the U.S. Olympic and Paralympic Committee in the city. The lawsuit also alleges that Colorado Springs and the U.S. Olympic and Paralympic Committee "colluded against" Marshall to sabotage the redevelopment package, and that Dix hid recordings establishing that collusion and Marshall's innocence.
Marshall faced 86 charges but was never convicted. A jury acquitted Marshall on 42 counts in the 2009 case, and prosecutors dismissed the remaining charges in May 2020 after an investigator for the District Attorney's office claimed evidence had been manufactured against Marshall.
The lawsuit further alleges that Dix conspired with Teller County lender and developer Allen Brown and Colorado Springs businessman and tavern owner Sam Guadagnoli during the second criminal case, brought in 2012. Brown and Guadagnoli were not named as defendants in the suit.
"Defendant Dix engaged in malicious corrupt behavior to essentially ruin Mr. Marshall's life and career for over 11 years," the lawsuit claims.
Dix said the claims in the lawsuit were "ridiculous."  Her former boss, former El Paso County District Attorney Dan May, who is not a named defendant, declined comment, saying he had not yet seen the lawsuit. Brown called the lawsuit "ridiculous," but declined to discuss the matter further. Guadagnoli also denied the claims in the lawsuit, stating: "There's no truth to any of that." Officials with the Colorado Springs City Attorney's Office could not be immediately reached for comment.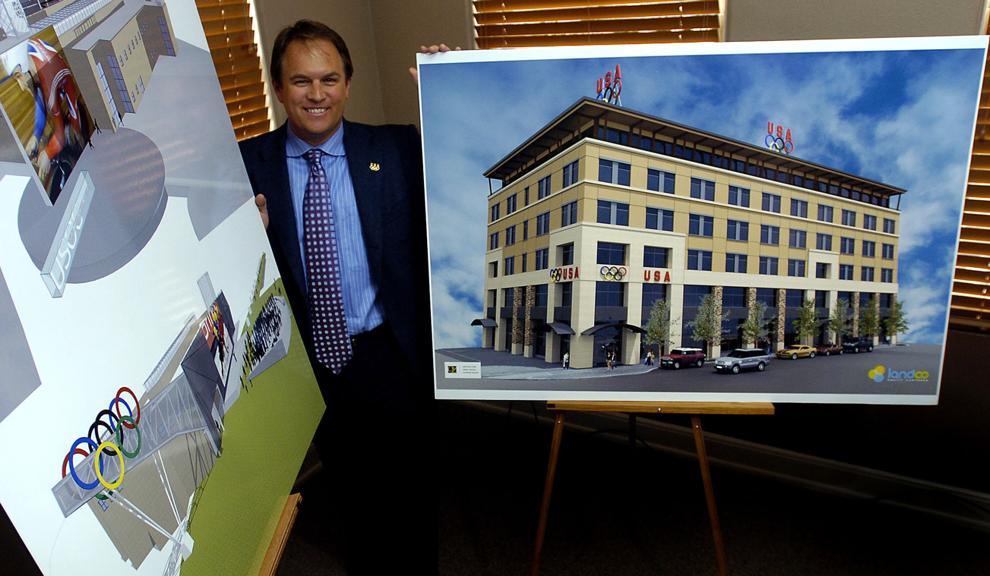 The lawsuit is receiving assistance from a former colleague of Dix. Former district attorney's investigator, Robert Sexton, in 2020 filed an court affidavit claiming that fellow investigators and others in May's office "misled the court as to the true and relevant facts in this case." His affidavit was attached as an exhibit in the federal lawsuit, and he is cooperating with Marshall's lawyers in the civil litigation.
Sexton also is  a former investigator with the Colorado Bureau of Investigation, a former agent in charge of major crimes for the state lottery and a former director of security and investigation for the state's revenue department.
In conjunction with that final dismissal of the criminal case, Marshall agreed to make a $150,000 donation to the Olympic & Paralympic Museum in downtown Colorado Springs, according to a prosecution statement at the time. Marshall, now 57, had been accused of draining $1 million in grants and city funds from a package of more than $42.3 million that the city arranged in 2008 to keep the U.S. Olympic and Paralympic Committee from moving to Chicago. The 15 listed victims in the criminal cases had all made investments in several real estate developments around town that tied to the deal, according to prosecutors. None of the charges involved the committee's headquarters building at 27 S. Tejon St.
Sexton, who worked in District Attorney May's office from September 2011 to July 2012, said in his affidavit that he was "tricked" into incorporating false claims to judges in warrant applications in a criminal against Marshall, and that he no longer stood by those claims.
"There was no intent to deprive, and the 'takings' were all authorized by various agreements," Sexton said in the affidavit. "All the funds in question in this case were paid in full to contractors over two years before Mr. Marshall was arrested for theft."
Marshall's lawsuit was filed by Denver attorney Jane Fisher-Byrialsen, who pursued a successful civil rights case on behalf of one of the so-called Central Park Five – New York City teenagers imprisoned in a jogger's 1989 rape and later exonerated. In 2014, Fisher-Byrialsen's client was awarded $12.2 million in as settlement.
Fisher-Byrialsen is pursuing another wrongful prosecution lawsuit in federal court for ex-El Paso County sheriff's commander Juan "John" San Agustin Jr. That lawsuit alleges that San Agustin was subjected to retaliation for criticizing the lack of a prosecution in the 2013 killing of former Colorado Prisons chief Tom Clements. San Agustin's lawsuit, which alleges that two investigators conspired to corruptly prosecute him, is set for trial. Prosecutors also ultimately dismissed criminal charges they filed against San Agustin alleging he conspired to jail a domestic violence victim who had crossed a personal friend of then-El Paso County Sheriff Terry Maketa. San Agustin's lawsuit, which is being contested by the defendants, also alleges that evidence of his innocence was ignored.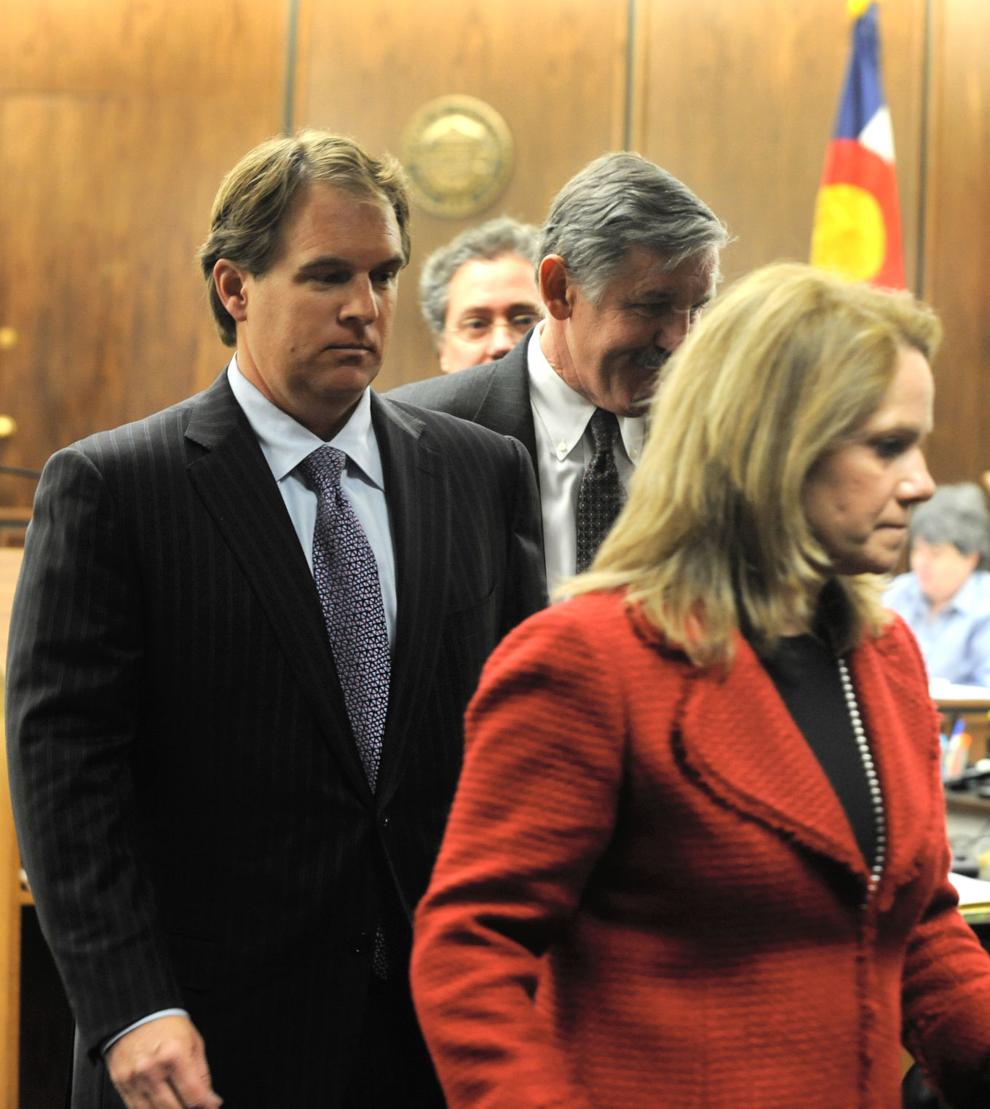 Marshall's suit alleges that for nearly a decade evidence of his innocence was withheld from his lawyers in the form of audio recordings and emails. In 2011, Dix received that evidence, but she did not turn it over to the defense until ordered to do so by an judge in January of 2019, the lawsuit alleges.
The recordings included audio of 13 executive sessions held by the Colorado Springs City Council, court papers allege.
"That evidence clearly shows that certain key people at the city and the USOC were colluding against Mr. Marshall," the suit claims.
Part of the allegations revolve around a building in the Olympic Committee deal.
The recordings revealed that then-City Council Member Margaret Radford stated during an executive session: "My heart just wants to kick his ass out of the deal and then get the building at a fire sale," according to the lawsuit. Another then-Council Member, Randy Purvis, stated during one of the sessions that Marshall and his development company "are being set up by the city to take the fall," the lawsuit alleges.
The lawsuit also claims Dix conspired with Brown and Guadagnoli during the second criminal case against Marshall, filed in 2012. It claims that during several interviews Brown and Guadaqgnoli, who were minority business partners with Marshall in ownership of a building on North Tejon Street in Colorado Springs, told Dix that "Marshall did not do anything wrong or steal any money from them."
During one meeting, when Guadagnoli was asked by Dix if he was a victim of Marshall's, Guadagnoli stated he wasn't, the lawsuit claims. Dix then told him that if he became a victim, he could seek restitution, according to the suit. That meeting, and others, were recorded, the lawsuit claims.
The stance of Brown and Guadagnoli changed later, the lawsuit claims. It alleges that in one late-night meeting with Marshall, they told him they would assist Dix in her prosecution unless he signed away ownership of the North Tejon Street building. When Marshall refused, they went back to Dix and agreed to become victims in the criminal case, and additional charges were filed by Dix, according to the lsuit.
Damages sought in the suit include $2.5 million in attorney fees for the 2009 and 2012 criminal cases along with additional costs of $435,000 related to that defense; $66 million in lost business earnings and the loss of $48.5 million in property. The lawsuit demands punitive and emotional damages and interest owed for another $366 million.
The defendants in the suit hadn't filed formal responses to the allegations Tuesday.