Over roughly the past decade at least $3.2 billion of the state's transportation constructions projects used "alternative delivery" programs that steered clear of strict low-bid procedures, sending about 80% of that money to projects involving two contractors, a review of the Colorado Department of Transportation's procurement processes by The Gazette found.
The newspaper's review further found that local contractors say they've been largely bypassed as the state's transportation officials send most of the "alternative delivery" work to the two out-of-state construction firms. Republican legislative leaders have asked Colorado Attorney General Phil Weiser to investigate the procurement practices.
Among the findings from the newspaper's investigation:
• In one instance, a couple of contractors didn't win a job despite submitting a bid $13 million less costly than their competition.
• The state's transportation department delivered the bulk of the "alternative delivery" money — $2.5 billion — to projects involving out-of-state construction behemoths: Omaha-based Kiewit, or Wisconsin-based Kraemer of North America, which is owned by Tokyo-based Obayashi.
• Projects involving Kraemer and Kiewit had significant cost hikes that inflated their original contract prices by about $362 million.
• Along with increasing use of procurement processes that avoid strict low-bid pricing, Colorado's transportation agency also spends far more than other states do on engineering and transportation consultants, according to one legislative study.
• The transportation consulting industry benefits from lenient state laws that allow consulting firms to recruit and hire transportation engineers away from the state, even if those engineers have steered state contracts to those firms.
The Gazette found that rather than having an unlimited field of prequalified companies submit detailed pitches and evaluating solely the cost breakdowns, the state's Department of Transportation has instead relied on a combination of short-listing certain construction companies and using subjective selection, a procurement practice called "alternative delivery," for the state's biggest highway projects.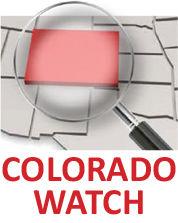 Local contractors prevented from being considered for the projects by the system said "alternative delivery" is misguided, not just because it cuts Colorado-based companies out of the process, but because it eliminates competition during the bidding process, leading to inefficiencies, blown deadlines and bloated price tags that have shown up in the projects procured using the alternative delivery methods.
State transportation department officials defended the practice through a spokesperson, but they declined interview requests.
"Under alternative delivery methods, the department is legally allowed to consider both low bid as well as other qualitative factors such as a firm's capability to deliver a large project effectively and safely," CDOT spokesman Matt Inzeo said in a statement.
"In fact, part of the purpose for these methods is to reward certain qualitative factors such as competence, safety track record, and project management capability for large projects. The federal government encourages use of alternative delivery and features Colorado's decision matrix to determine when these methods make sense – often for larger and more complex projects."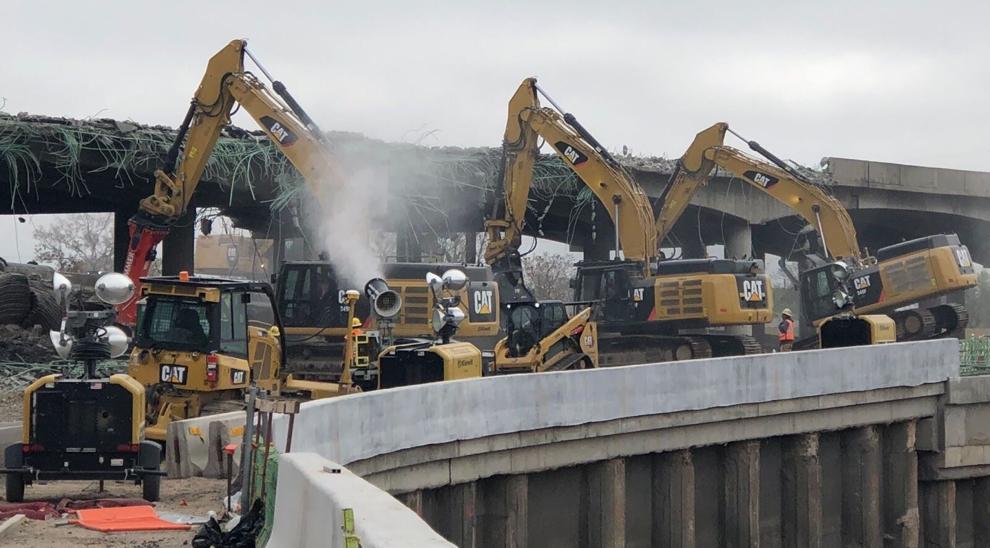 Money went mostly to two firms
The Gazette's review looked at projects with an original projected completion date that ranged from November 2013 to April 2023. Kraemer's joint venture with Commerce City-based Interstate Highway Construction for the northern portion of I-25 was the second most expensive alternative delivery project, generating $447 million for the joint venture. The costliest was Kiewit Meridiam Partners' $1.2 billion expansion of Interstate 70 in Denver.
The projects involving Kraemer and Kiewit had significant cost hikes that inflated their original contract prices by about $362 million, the review further found. About half of the increase went to the expansion along the northern portion of I-25, which grew in scope when the state Legislature made more money available for highway construction. An additional $39 million will go to other companies working on the project, also procured with alternative delivery. About a quarter of Kraemer and Kiewit's $362 million escalation in costs is tied to the rebuilding of Interstate 70 through Denver. State officials say a refinancing arrangement will cover most of the Interstate 70 price hike, protecting taxpayers from having to shoulder that expense.
Of the 45 highway projects The Gazette identified that did not use strict low-bid procedures, Kiewit and Kraemer were involved in 53% of the projects, either as the lead contractor or sole contractor working the project. The Gazette identified the projects that didn't use typical low-bid procedures by talking to contractors who track the state's transportation spending. The newspaper then had the state's transportation department confirm procurement methods and identify contractors on the projects.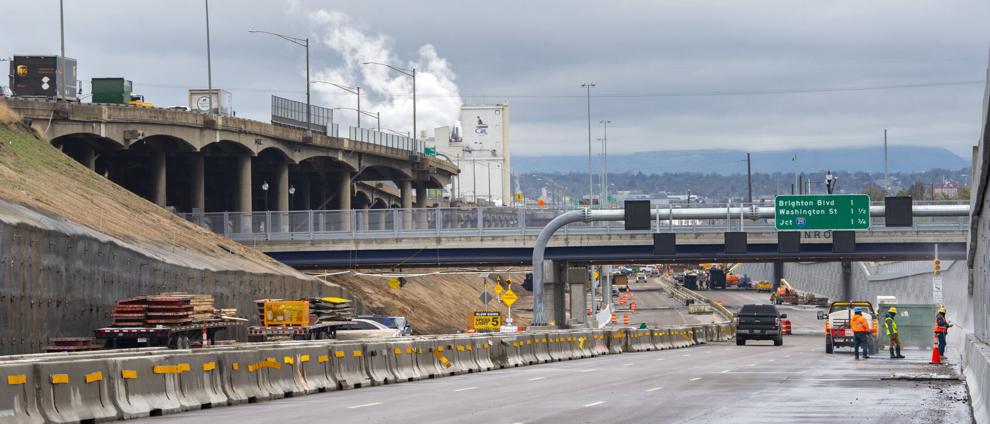 Spending concerns
Over the past several years, the topic of "alternative delivery" procurement has turned into a partisan affair, with Republicans at the state capitol questioning the agency's top officials about the practice amid concerns for state spending, contrasting with the Democratic-controlled state Legislature's eager expansion of the state transportation budget this year.
"Given the sizable amount of taxpayer dollars that have gone to just two contractors on alternate delivery projects, we are asking you to perform an investigation into misuse of public funds on CDOT projects awarded through the alternate delivery process," three Republican lawmakers who sit on the senate's transportation and energy committee wrote in a May 27 letter to Attorney General Weiser, demanding an investigation.
"At a time when the Legislature is debating increasing gas taxes to fund these very projects, all Coloradans have a compelling interest in exposing corruption."
"Through the alternate delivery process, CDOT uses a short list of contractors that can be selected to perform a project," Sen. Ray Scott of Grand Junction, Sen. Don Coram of Montrose and Sen. Dennis Hisey of Fountain wrote.
"Some of the companies on the 'short list' use former CDOT employees. The alternate delivery process locks out other potential bidders."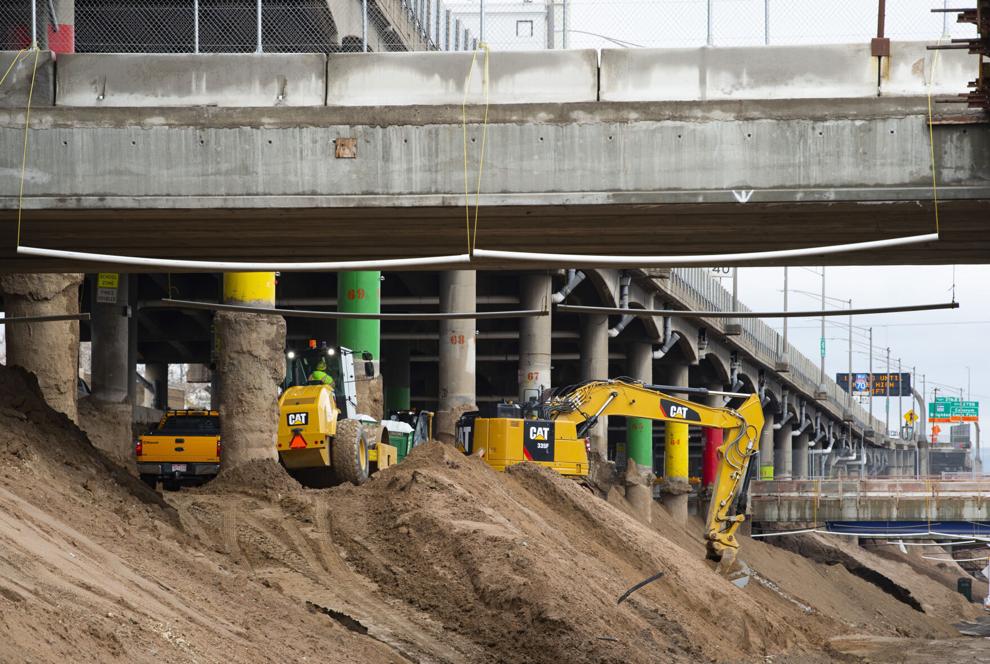 Their letter further raised the prospect that companies that get short listed could "coordinate their bids to ensure the highest profits on CDOT projects." The letter did not identify specific instances of such alleged coordination or identify any former state transportation officials working for contractors that won alternate delivery work.
Weiser, through his spokesperson Lawrence Pacheco, declined to comment.
Despite the GOP concerns, and in a near-party-line vote, the Legislature passed $3.7 billion in new fees over the next decade to help fund a $5.3 billion transportation package to pay for new roads, buy more electric state vehicles, build charging stations, expand mass transit and address pollution problems.
Sen. Kevin Priola, R-Henderson, was the sole Republican to support the bill, SB 260. Sen Kerry Donovan, D-Vail, was the only Democrat to vote against the legislation. Gov. Jared Polis signed the bill into law this month.
The growth in "alternative delivery" procurement practices at the transportation department came through 2013 legislation, which was supported mostly by Democratic lawmakers. HB13-1292 loosened rules requiring contractors offering to do the job at the lowest cost to get the project. Under the law change, the state agency soliciting the work can consider factors other than cost, such as a contractor's reliability or employment practices when awarding bids.
Much of the debate over the legislation centered on other matters. The chief flashpoint was a provision of the legislation that created new fines and penalties for contractors that violate a state law that requires them to ensure Colorado residents make up 80% of their workforce for state-funded projects.
With the change in law, state officials can use a "design-build process" and a "construction manager/general contractor" program that allows them to short list competitors for a project, which can drastically reduce the pool of contractors seeking to win the work. The short list winnows the field of contractors down for jobs that can cost in excess of hundreds of millions of dollars.
Several contractors criticized the process, pointing out that there's significant subjectivity in determining which firms are more technically equipped to handle a project when a low bid price is a specific amount that isn't subjective. None of the contractors who spoke with The Gazette wanted their names revealed out of fear they'd be retaliated against when seeking state transportation work.
"They say it's all about being technically savvy," said one local contractor who claimed he could beat the price of the perennially selected alternative delivery contractors by 18% to 20%, if only he could get short-listed. He said it's the taxpayers losing: "It's all about being technically savvy to rip you off."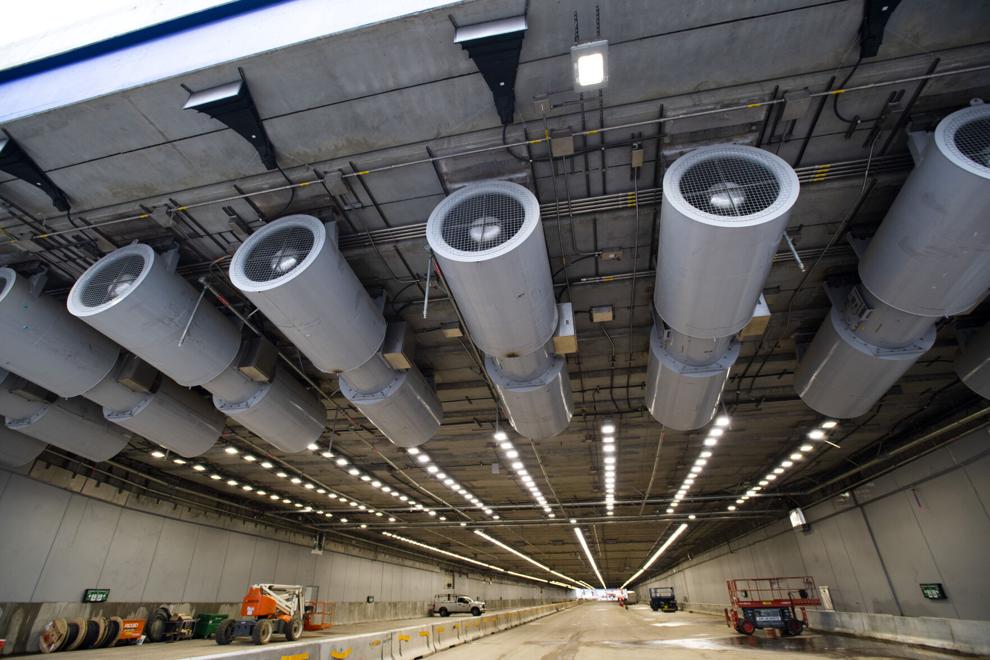 Complex projects
Joshua Laipply, the former chief engineer for the Colorado Department of Transportation, defended the alternative delivery process. Laipply, who was hired from the state by Denver Mayor Michael Hancock in September 2019 to become Denver's chief project officer, said in an interview the alternative approach works well for large, expensive complex projects. He said it allows a public agency to negotiate with a contractor on ways to reduce costs and the amount of time it takes to complete a project.
"You're trying to maximize the capability of the contractor to minimize risk overall," he said.
Laipply said large out-of-state firms tend to get more of the work under the alternative process because they have the expertise to do the type of complex jobs appropriate for that type of procurement approach.
"Pretend that you cut your finger in Nicaragua," Laipply said. "You would feel okay having the local doctor stitch up your finger in Nicaragua. But you probably wouldn't go to a hospital in Nicaragua to have something done for a more complex procedure, such as an operation on your eyes.
"Bigger contractors that are national or even international have a higher level of complexity," he said. "You are trying to match the right skill set with the project, and it tends to go to bigger firms with the technical expertise for big projects."
Still, Laipply said the state likely could do more to spread "alternative delivery" highway work to local contractors. Spreading smaller jobs to local contractors would allow them to get the experience they need to compete for bigger more complex projects, he said.
"Could CDOT do a better job of bringing in local contractors to do that type of work? I think so," Laipply said. "Getting them into that pipeline would be a good thing. It's something we can improve."
CDOT director Shoshona Lew told members of the Joint Budget Committee, the group of lawmakers that drafts the state's annual budget and has broad influence over the state's agencies, that "alternative delivery" procurement methods are standard practice for large, complicated projects.
"It is strongly encouraged by the Federal Highway Administration, our regulator," she said during that January legislative hearing. "It is considered a best practice, and the majority of our federal grants for these big projects actually specify the use of alternative delivery."
CDOT Chief Engineer Stephen Harelson said during that hearing that over the past 10 years, one out of every 36 CDOT projects has used the procurement method known as "design-build," which allows the agency to short list contractors seeking work. But he said those projects accounted for almost half of the agency's project dollars spent.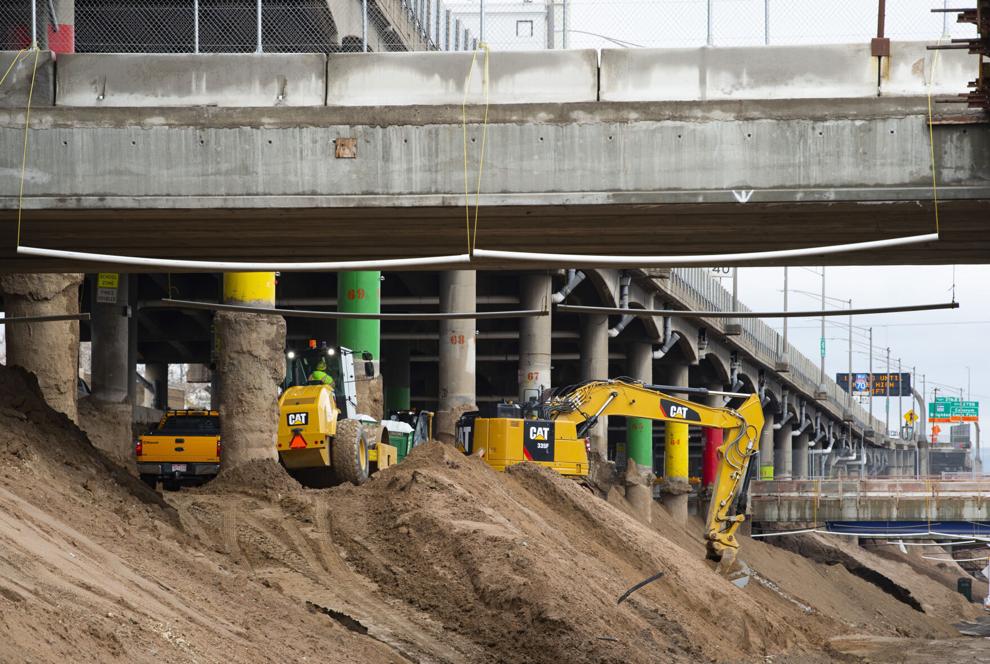 Consulting costs
The growth in alternative delivery procurement has come with high costs in engineering consultants for Colorado taxpayers, Scott said, pointing to a study from the Legislative Council, the nonpartisan research arm of the Legislature, that found Colorado spent $211 million on consulting engineers in 2016, far more than other states included in the study.
Over four years, roughly one-third of CDOT construction expenditures ended up going to consultant services, the study found. In alternative delivery projects, the state agency and the contractor can end up hiring consultants to guide the process. In the past, that work tended to be done by state engineers, Scott said.
"I can't see any other reasons for those high costs, especially when you look at surrounding states that don't have costs anything close to Colorado's," he said. "It's a cost-plus gig, and CDOT is willing to pay it."
Marilen Reimer, executive director of the American Council of Engineering Companies of Colorado, a trade group, disputes the findings in the legislative study, saying that the state transportation department's numbers found consultant expenditures averaged about $165 million annually from 2016 through 2020, still higher than the legislative study found for other states. The transportation agency's accounting, though, excludes an accounting of any consultants working on the massive upgrade of Interstate 70 through Denver.
Regardless of the numbers, Reimer defended the hiring of consultants by the state, arguing that they foster innovation and help find ways to cut costs on a project. She added that federal regulations also limit how much transportation consultants can charge and the profits they're allowed to make off taxpayer-funded jobs.
Inzeo, spokesman for the transportation department, said uneven transportation funding explains why the state has relied on outsourcing work to consultants in recent years. He said this year's transportation funding package has the agency looking at ways "to staff at a new sustainable level, which means among other things potentially insourcing more functions now that we know those staffing levels will be needed over the long term."
The consulting firms that benefit from transportation projects include Greenwood Village-based Tsiouvaras Simmons Holderness, which has grown to nearly 80 employees that work exclusively on Colorado transportation projects. The founders of that firm, acquired in 2018 by Jacksonville, Fla.,-based RS&H, include Fred Holderness and George Tsiouvaras, former engineers for the Colorado Department of Transportation.
Holderness said moving from the public sector to the private sector is common in the industry. "That had nothing to do with my pursuing work," he added, stressing that his stint with the state had been just five years.
Holderness' firm guided the design of the northern expansion of Interstate 25 for Kraemer of North America and Commerce-City based Interstate Highway Construction, Inc. -- a design that helped the joint venture win a lucrative contract from the state transportation department.
Colorado Department of Transportation officials in 2017 selected Kraemer and Interstate Highway Construction to expand Interstate 25 north of Denver, even though the companies submitted a bid $13 million more costly than the $249 million from Calgary-based Graham Construction and Washington-based Parsons Transportation Group.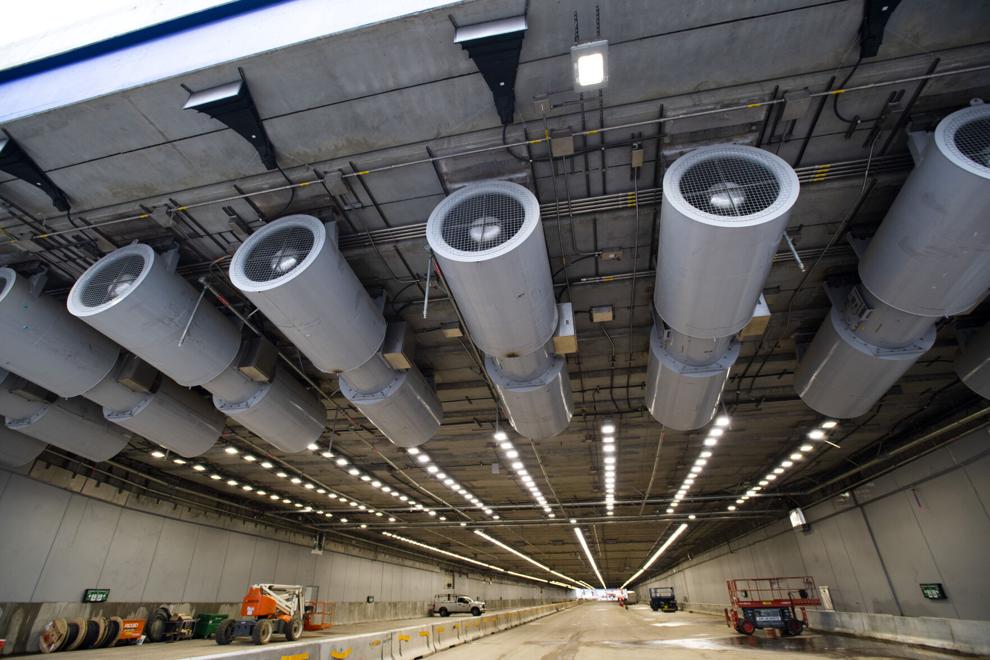 The lower-bid firms -- Graham Construction and Parsons Transportation Group -- had suggested saving costs by consolidating two proposed mass transit stops into one location in the median of the highway, but state officials didn't reward them for finding a way to shave the price down. Instead, they awarded the project to Kraemer and Interstate Highway Construction, the firms with the higher price, saying they had a better technical plan.
And then they gave Kraemer and Interstate Highway their competitor's design plans and negotiated the final contract price down to $248 million. Since then, the cost the state will pay Kraemer and Interstate Highway has ballooned to $447 million -- an increase of more than 80% over the original amount as additional funding became available to finance additional elements of the project.
Just a year later, Kraemer, owned by the international construction behemoth Tokyo-based Obayashi, landed another big project in Colorado. The firm negotiated a contract with the state's transportation officials to expand an 18-mile southern stretch of Interstate 25 from Monument to Castle Rock, known as the "Gap" project. Kraemer inked a deal with the state to do the work for $350 million. And again, costs spiked, in part because the scope expanded to replace a bridge and to mitigate unexpected soil issues. The projected cost is now $419 million, 20% more than the original contracted price.
State law lets private sector recruit from CDOT 
State law bars former state employees who leave the public sector to work for a new employer from being involved on a state contract they previously were directly involved with during their employment with the state, but that law is permissive. The law allows state employees to go to work with firms to which they previously steered work, if their work with their new employer does not directly involve that state contract they previously oversaw or worked on.
That loophole means state transportation engineers are free to accept lucrative jobs with contractors they did business with as state officials as long as their new job revolves around work they didn't previously oversee for the state. Transit projects elsewhere in the state are fair game.
The Gazette found at least one instance in which a former state transportation department engineer based in Durango was the subject of an anonymous complaint to the office of the Colorado State Auditor after the engineering firm, YEH and Associates of Denver, hired the engineer after his retirement from the state. The complaint said the engineer "was responsible for approving high dollar contracts" with engineering firms when he worked for the state, and that executive management at the state transportation department had turned a blind eye to a potential conflict of interests.
That complaint launched an investigation by the state transportation department's audit division, which determined no wrongdoing occurred. The former state engineer when he worked at the state had been involved in a panel that selected YEH & Associates for a $5 million CDOT contract and had approved three CDOT purchase orders with the company. But the investigation found that the former state engineer had not worked "on a CDOT contract for at least 11 months since being employed" by the engineering firm, nearly double the required waiting period.
Former state transportation employees that have left the state for the private sector include Johnny Olson, who in 2019 left his job at the state transportation department, where he had spent 30 years, including a stint as deputy director. He now works for Greenwood Village-based Horrocks Engineers. He said in an interview that until recently he refrained from bidding on any Colorado Department of Transportation work to ensure compliance with the state law barring him for six months from working on contracts he used to oversee when he was with the state.
Now that he's past the six-month statutory time frame, he's submitted two bids for state transportation projects that he didn't win, he said. Olson discounted allegations that CDOT favors former employees seeking consulting or constructing work from the agency.
"If you don't have the qualifications, they aren't going to pick you," Olson said, stressing that Colorado is a competitive market for transportation consultants.
He said he's heard criticism from a few select people for going to the private sector but said such criticism is misguided.
"What am I going to do after 30 years with the state?" Olson said. "After 30 years working transportation and construction, do I just not go to work? Do I bag groceries? I'm not becoming a politician. My expertise is in what I do. It would be nice instead to get thanked for 30 years as a civil servant."
Olson oversaw the expansion along the northern portion of Interstate 25 when he was a regional director for the state transportation department. He said grumblings from local contractors that the work went to the joint venture headed up by Kraemer when that joint venture submitted a higher cost bid are misguided. And he defended the use of alternate delivery programs to expand that project, which funneled additional money to Kraemer and its partner.
"Alternative delivery gives you flexibility, and it speeds up the job," he said. "It drives up cost sometimes, but it gets it done faster, and time is money in transportation construction."
Changes appear headed to the alternative delivery procurement process.
Scott, the Republican legislator and critic of the transportation department, sought approval from the Legislature in Senate Bill 21-165, which would overhaul the alternative delivery program, but he failed to get the bill out of the state Senate's transportation committee. He succeeded in getting language inserted into the state transportation funding package, however, that would make changes to the short list process used in CDOT's alternative delivery program.
The changes include barring the state's transportation department from using a lack of experience on Colorado highway projects as a rationale for excluding a contractor from a short list. In addition, if a road project is expected to cost more than $75 million, the department must seek approval from the transportation commission before using the alternative delivery process and must hold public hearings.
The language Scott successfully inserted in the state transportation budget also requires the transportation department to maintain a "transparency platform" on CDOT's website that will track the progress of an alternative delivery project.
The state transportation department also has developed a training program on the alternative delivery experience, targeted for contractors and consultants with little experience in the process, in addition to Scott's legislation on the issue, said Inzeo, CDOT's spokesman.
"We can always do more to help broaden the playing field," Inzeo said.