Robin Niceta, the former child protective services case worker who faces criminal charges that she falsely accused Aurora City Councilwoman Danielle Jurinsky of sexually abusing her 2-year-old son, did not respond to a lawsuit filed against her and now owes Jurinsky $3 million in damages, a judge has ruled.
"The judge really realized the severity of the situation," Jurinsky said. "Robin now owes me $3 million. She won't pay that off in her lifetime, but it will follow her around wherever she goes. The judge gave me the ability to really haunt Robin for the rest of her life."
Arapahoe County District Court Judge Elizabeth Volz in a December 23 order awarded Jurinsky $1.5 million in compensatory damages and $1.5 million in exemplary damages, plus additional court costs.
In her ruling, Volz noted that during a November hearing to determine damages, Jurinsky made a brief statement before becoming overcome with emotion and leaving the courtroom. Her father, Jerry Jurinsky, testified to the emotional and mental toil the false allegation had against his daughter.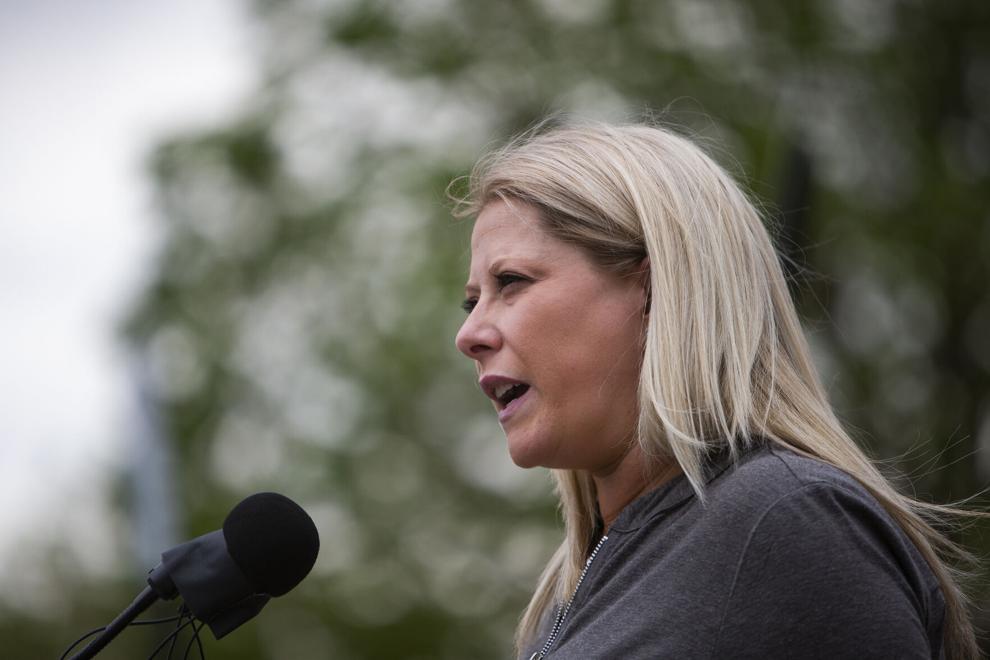 The judge found "harm to reputation, humiliation and emotional distress." She calculated that Niceta should owe $100,000 per day that the Arapahoe County Department of Human Services had an open investigation into the allegations of child sex abuse, which equated to 15 days of damages.
"Further, the court finds that the conduct was especially egregious since it was done by a person tasked with protecting children and knew full well that her false report would result in an investigation and potential separation of a young vulnerable child and a parent, with unknown potential harm to that child," the judge further ruled.
She said in her ruling that the $1.5 million in exemplary damages was warranted to send a message that the type of conduct "cannot and should not be tolerated by anybody."
Another federal court lawsuit seeking class-action status filed against Niceta, the Arapahoe County Department of Human Services and other Arapahoe County officials is still pending.
The federal lawsuit, which has dozens of plaintiffs, is seeking $50 million in damages. That lawsuit, which is being vigorously contested by the county, alleges rampant civil rights violations against parents, many of whom had their children removed from their care. It also alleges fraud by Niceta as well as other county child protective workers against those parents.
The lawsuits were filed after the Arapahoe County Sheriff's Office arrested Niceta in May for allegedly calling in the anonomous false sex abuse complaint to the hotline. Law enforcement officials say Niceta's motivation for making the false accusations against Jurinsky stemmed from Jurinsky's high-profile criticism of Niceta's girlfriend at the time, Vanessa Wilson, then the Aurora police chief.
A probable cause affidavit for Niceta's arrest alleges that Niceta made the call to the hotline the day after Jurinsky called for Wilson's firing during an appearance on a radio talk show.
Niceta and Wilson have since separated. Wilson also has been fired from her position as police chief for unrelated issues. Niceta has pleaded innocent of two criminal charges -- a felony charge of retaliation against an elected official and a misdemeanor charge related to her duties as a child protective worker. Her trial is scheduled for May 9 on the criminal charges.
The 15-day child protective services investigation by Arapahoe County's Department of Human Services eventually cleared Jurinsky of any wrongdoing.
Niceta resigned from her county job as a child protective worker a day after law enforcement questioned her about the hotline call against Jurinsky. Niceta has not responded in the past to requests for comment.