More Colorado residents are choosing to live with roommates, and researchers are trying to figure out why.
A new report by Shift Research Lab says that the number of doubled-up households increased by 34% between 2006 and 2017, as compared to 16% for all household growth.
"Colorado now has more doubled-up households than prior to the Great Recession," the report, authored by Director of Shift Research Lab Jennifer Newcomer and Director of Colorado Futures Center Phyllis Resnick, reads.
MILE HIGH GROWING PAINS | Ryan Keeney: Relax zoning — and curb the cost of housing
The shift occurred among multiple demographics, including families with children, residents without, renters and owners. It also occurred all around Colorado, though some areas more than others.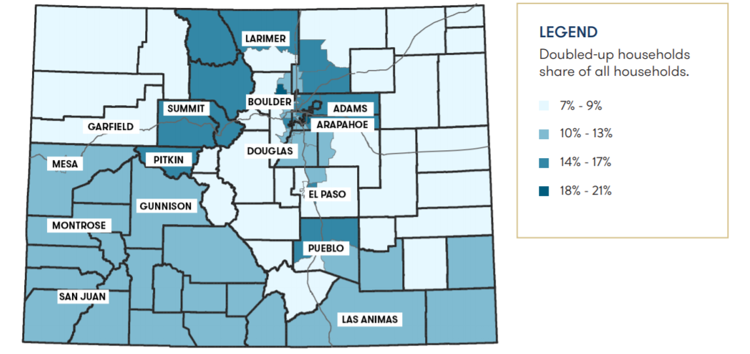 The report acknowledges that housing costs likely contributed to the increase.
The median sales prices of homes in five out of six Colorado metro areas range from 12% to 116% higher than the national median sales price of $252,000, according to a report from the National Housing Conference. The only exception to this theme is Pueblo, which is 37% below the national average.
And Denver was recently named third on a list of cities with fastest-growing housing costs from Rent.com, with 7.1% growth between 2016 and 2017.
However, the report notes that the change was likely a result of many factors, including child care, transportation and cultural norms of multigenerational households.
OPINION | A couple of bills to boost affordable housing — without a tax hike
"While we cannot ascertain from the data the real reason why potentially unique households are living together, it is important that policymakers and other Coloradans understand the implications of the increasing prevalence of this phenomenon," the report states.
Newcomer and Resnick plan to explore the reasons behind this shift in their next report, questioning whether doubled-up houses directly relate to economic stress, occupation and housing demand.