The Cheyenne Mountain Business Buzz highlights the local economic scene, promotions, acquisitions and expansions. Contact Breeanna Jent at breeanna.jent@pikespeaknewspapers.com or 476-4825 for the chance to be featured.
COLORADO CAMPING MADE EASIER THROUGH USER-BASED REVIEW WEBSITE THE DYRT
Colorado hikers, campers and outdoors enthusiasts have no shortage of campgrounds, hiking trails and open spaces to explore and enjoy, but sometimes a lack of photos and reviews of these spaces can leave more to be desired.
That's where The Dyrt comes in. Touting itself as "the TripAdvisor of camping," The Dyrt, founded in 2013 by Sarah Smith and Kevin Long, the website was born to fill this gap in outdoors resources.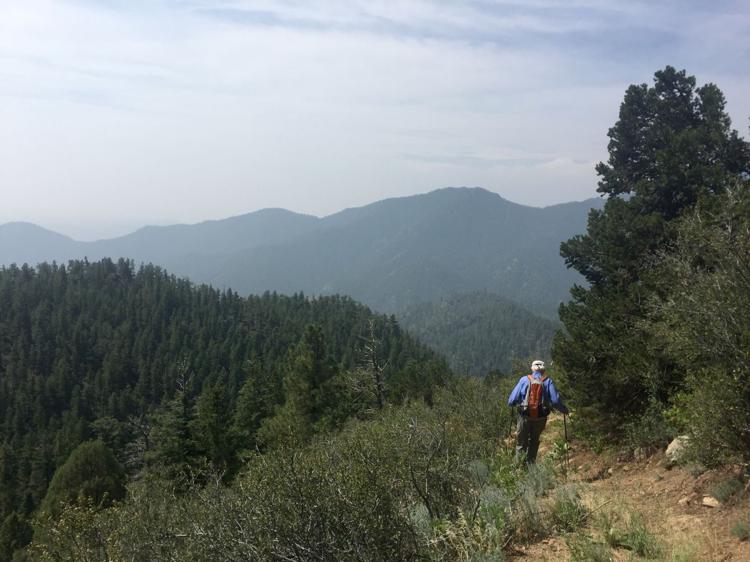 "We grew frustrated searching online for info on campgrounds and outdoor adventures," Smith, who is based in Oregon, said. "It was really hard to find a campground online and hard to get a good sense of that campground and most times you couldn't find pictures."
The Dyrt works with an "active, engaged" community of campers around the country to curate content, and users can win prizes through monthly contests for submitting their content — reviews and photos of campgrounds — to the website, Smith said.
Colorado is highly ranked, with 1,230 campgrounds, according to The Dyrt. The Dyrt lists campgrounds that fit several categories, from bookable campgrounds, to drive-in, walk-in and hike-in, to those with cabins, RV sites, tent sites and more.
In the Cheyenne Mountain area, Cheyenne Mountain State Park is ranked as the site's No. 14 Colorado campground. It's also the site's second-most popular campground near Colorado Springs, according to users. One camper, identified as Dave V., said of Cheyenne Mountain State Park, "There is so much to do nearby that you need to stay in the area at least a week."
"We love being a part of this community and (our users) feel they are giving and getting a lot of good content, so it's exciting for outdoors and camping enthusiasts," Smith said.
-Written by Breeanna Jent
RETIRED INFANTRYMAN MAKES VETERANS' MENTAL HEALTH CARE HIS MISSION
Charles Weber enlisted in the Army in 1989 and spent 27 years in the military. As an infantryman, he gained firsthand experience and intimate knowledge of military life before retiring in November 2016. After 27 years of military service, Weber now serves those who served.
Now Dr. Chuck Weber, DO, he's a board-certified psychiatrist with a well-established and award-winning practice in Colorado Springs.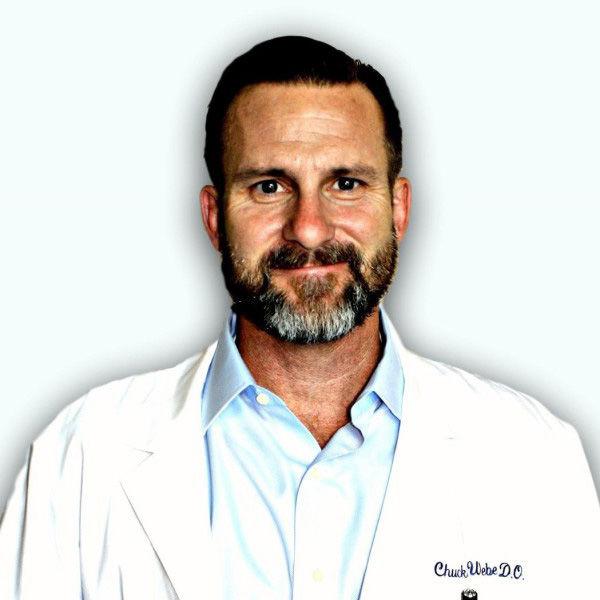 Weber attended the United States Military Academy, graduating in 1995 with a degree in computer science engineering with a minor in premed and business management. He also attended Touro University College of Osteopathic Medicine, graduating with a degree in Doctor of Osteopathic Medicine in 2002. True to his military roots, Weber completed his internship at the Walter Reed Army Medical Center in Bethesda, Md. At that time, Weber was the one and only enlisted psychiatrist.
After 14 years of clinical and leadership experience, Weber opened the Family Care Center, where he and his staff focus on assisting DoD veterans and family members as well as the greater community. Using a holistic approach to address structure and function, the Family Care Center's goal is reducing suffering and improving the quality of life for their clients.
Weber offers an individualized selection of evidence-based biological, psychological, social and spiritual practices to reduce suffering in his patients and to improve outcome. His team of therapists also offer individual and group therapy as well as family and marriage counseling.
Additionally, in response to the high rate of suicides in the veteran community, Weber started a nonprofit agency to obtain treatment for those who may not be eligible or have the financial means to pay for services. The Colorado Veterans Health and Wellness Agency is a 501©(3) nonprofit that provides grant-funded mental health counseling and services.
The Family Care Center is located at 1330 Quail Lake Loop, Suite 260. For more information, call 540-2100, or visit fcsprings.com.
-Written by Lois Maxwell, special to the Edition, and compiled by Breeanna Jent