Caboose Cobwebs: 'Marshal Dillon, Marshal Dillon!'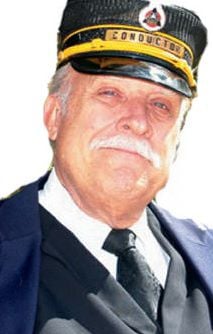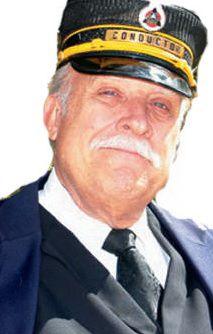 One of my favorite old radio shows was "Gunsmoke," and when it became a TV series, that was even better. Some of these old Western shows are being shown on cable now. The one thing that never came out quite right in filming was the scenery. Gunsmoke was filmed in California, which has little landscape that actually looks like Dodge City, Kan., where the show is set. For example, on the show, we rarely saw trains, but in the real town of Dodge City, the Santa Fe takes up a big chunk of land. The other thing that often caught my attention was the mention of towns that were yet to be founded at the time!
One of these towns sometimes mentioned is Cripple Creek, which was started some 15 or 20 years after Dodge City was the show's subject. I've seen lots of Western movies that mention Cripple Creek, but in most of them, there seemed to be no real clue as to the realities of our local mining town. In fact, in many of the movies it is spoken of as a cow town, with no mention of the mining.
One of my favorite Western films is "The Great K & A Train Robbery," filmed partly in the Royal Gorge and in Glenwood Canyon. The film used the Denver and Rio Grande trains for a big part of the action. It shows up in silent film histories when they talk about Westerns. There was a film company in Denver that shot features on many of Colorado's railroads, but most of the films were lost. Did you know there was an outdoor film theater in the park down along Cheyenne Boulevard? The material in the film base was quite flammable and deteriorated over time. Real films of Cripple Creek, Leadville and even Aspen were taken in their heydays, but seem to be long gone. One such film even featured a train passing through Ute Pass. We only know that because these films were mentioned in the old newspapers.
Some of these old films were shown in local parks, where they were filmed on big, outdoor screens. It must have been quite an event to go out in the evening and see a film on a screen hung between trees! There was no sound, but musicians sometimes played along.
E.M. "Mel" McFarland is an artist, historian and railroad enthusiast. Mel is a Pikes Peak region native and has written a handful of books and guides highlighting the area's rich history. With questions and ideas for his column, contact Mel at mcmidland@yahoo.com.