Mimi's Café and Outback Steakhouse, two familiar restaurant chains, have closed longtime locations on Colorado Springs' east side.
Mimi's, at 3005 New Center Point and southeast of Powers Boulevard and South Carefree Circle, apparently closed within the past few weeks. A second Mimi's continues to operate at 7133 N. Academy Blvd. on the city's north side.
The Outback at 2895 New Center Point, east of Powers and north of Constitution Avenue, closed about a month ago and possibly longer. Two other Outbacks — on Commerce Center Drive in northwest Colorado Springs and on Geyser Drive on the south side — remain open.
Officials at Dallas-based Mimi's couldn't be reached for comment. Cerca Trova Restaurant Concepts, a San Diego-based franchisee that operates Outback restaurants in Colorado, Arizona, California, Nevada and New Mexico, also couldn't be reached.
Both restaurants were part of the First & Main Town Center retail complex and opened 17 to 18 years ago, said Fred Veitch, a vice president with Nor'wood Development Group of Colorado Springs. Nor'wood developed First & Main and owns the buildings where Mimi's and Outback operated.
In the case of Mimi's, Veitch said he didn't know why the restaurant closed. Likewise, the Outback franchisee terminated its lease with Nor'wood about 30 days ago but didn't give a reason for the restaurant's closing, he said.
To stay relevant in a highly competitive market, all restaurants need to stay current, Veitch said. Cerca Trova, as the franchisee for Outback, was a "great operator." But the Outback still was doing business in its original building configuration after many years, he said.
"They had a great run," Veitch said. "We were a bit surprised they shut it down. But having said that, it needed to be refreshed and apparently they just made whatever economic decision they made."
Most First & Main restaurants are doing well, and some — such as Chick-fil-A — are among their chains' best performers nationwide, Veitch said. He doubts the closures of Mimi's and Outback were tied to their location; First & Main, which stretches from Constitution to North Carefree on Powers' east side, is home to dozens of restaurants, big-box and smaller stores, entertainment venues, hotels and service providers.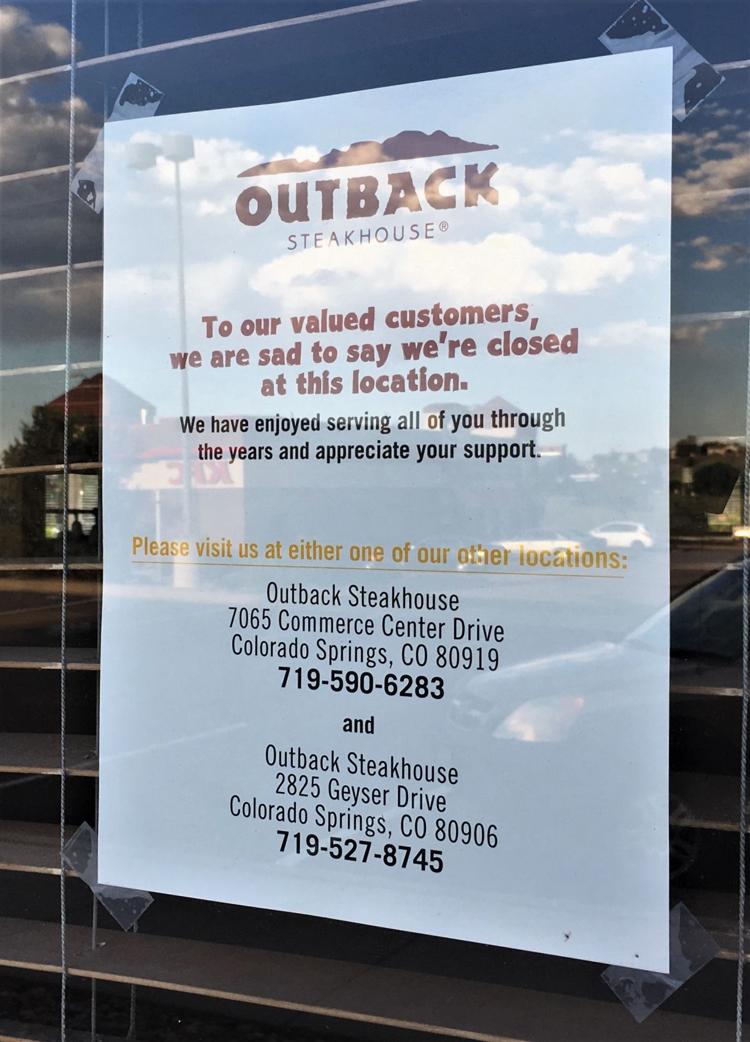 "Consumer preferences do change and I think the market is always a very competitive market and consumers are well served by that competitiveness," Veitch said.
Nor'wood has another recognizable restaurant name that will take over the Mimi's space, Veitch said, although he declined to reveal its identity at this time. Nor'wood also is talking with potential new users for the Outback building, including general retailers and restaurants.
"We've got other interest in it," Veitch said. "So I feel pretty comfortable that at some point we will get it re-leased here."