The National Western Stock Show is more than meets the eye.
It's an economic driver for Denver, placing about $120 million over the 16-day event across several local industries.
It's also a 501c(3) charitable organization that provides almost $500,000 each year in scholarships to college and graduate-level students agricultural science, business and rural medicine.
In a collaboration with the Stock Show, the City and County of Denver and the Colorado State University System, the National Western Center will offer a place for educational endeavors. Construction begins after the 117th National Western Stock show ends next month. 
Most importantly, it's become a can't-miss tradition for many since 1906.
This year will mark the second year return after the cancellation due to the pandemic in 2021.
To start off the stock show season, Dr. Temple Grandin from Colorado State University will lead the Kick-Off Parade as grand marshal Jan. 5. Grandin is famous for her work in agricultural science, specifically concerning animal welfare and intuitive practices. 
While about 600,000 people attended the stock show last year, Stock Show President and CEO Paul Andrews said that was an "average" number they expect to beat this year. He estimated 2023 attendance to be about 700,000 based on the advanced ticket sales as of Thursday and the livestock entries. There will be about 15,000 head of livestock covering 30 different species.
"It's part of Colorado, it's part of the tradition if you live here," Andrews said. "And we're finding that many more states around us are embracing it as part of their tradition too because we are the Super Bowl of livestock shows."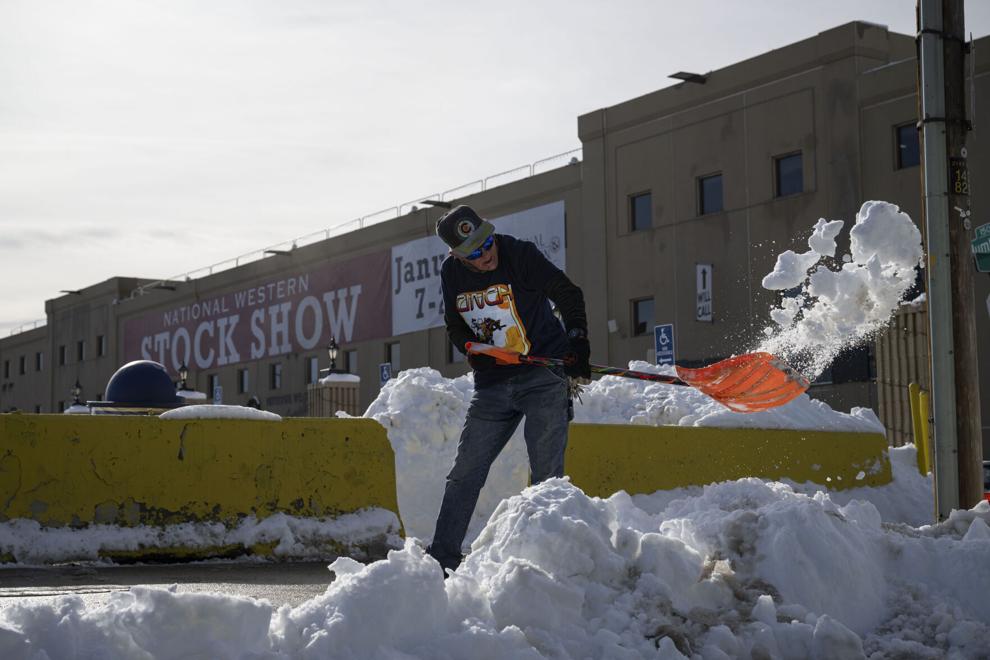 While many attend for the rodeo, or to get a glimpse at livestock in the petting zoos, there is also a significant amount of business conducted at the stock show. Livestock producers are showing their animals, likely leading to investments for those who reach the top of the rankings this year. Andrews said there are millions of transaction dollars in the stock yards this year, like there are every year.
"This is the place where America buys and sells their animals and repopulates their herds so the food chain can remain healthy," Andrews said. "So the business side of this, especially on the cattle side, is really a big deal."
And on the topic of stock yards, National Western is the only show in the world that provides power to every pen (six outlets, to be exact) and has tempered water (both hot and cold), according to Andrew. Having hot and cold water is important because livestock at these events are the best of the best, and owners want to ensure they are shown in the finest state possible.
"It's all about animal care and use at the National Western Stock Show and we're the leader in that frankly," Andrews said.
There will be 300 retail vendors this year, which is the maximum amount of slots that the Stock Show can support. Vendor booth spaces have been maxed out to capacity for nearly 20 years, according to Andrews.
Recently, board of directors selected Denver Metro Chamber of Commerce CEO J.J. Ament to join the board of the The Western Stock Show Association. Ament is a fifth-generation Colorado native who was born and raised on his family's farm and cattle ranch in north east Colorado. 
"[The stock show] reminds people that Colorado, while we've grown in so many ways and we're considered an aerospace state, and a high tech state, and a financial services hub — but livestock and agriculture are still critical parts of Colorado's economy," Ament said. "Four of our top 10 global exports are agricultural products and livestock specifically."
National Western offers an opportunity for investments into the upcoming generation of this industry in the state, Ament said.
"I think it has very much the potential to be a global center for food and water quality and animal and livestock industry for another generation because of the investments that are being made today," Ament said. "It's a pretty exciting time to come aboard… it is really an honor to be invited to be a part of the board of directors."
Notably, CSU's Spur campus in downtown — an agricultural research and learning center focused on engaging K-12 students, families and visitors — will open its newest building "Hydro" this January. This building will serve as a water quality lab, according to previous reporting.