Sandwiched in between Small Business Saturday and Cyber Monday is Small Brewery Sunday.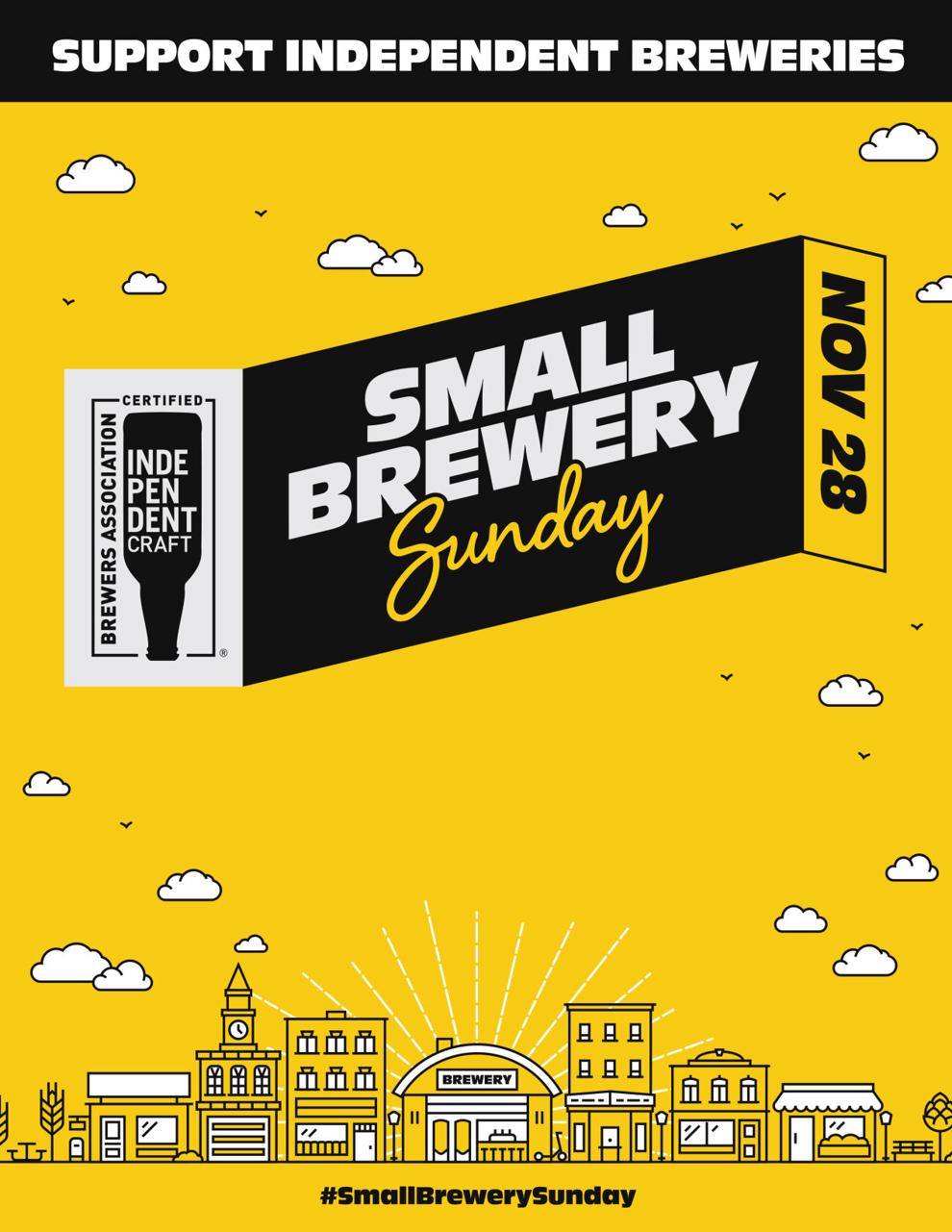 The Brewers Association established Small Brewery Sunday in 2019 to encourage craft beer fans to remember their local beer-makers and sellers during the season of consumption that officially kicked off on Black Friday.
The "national beer holiday" also was meant to help remind everyone of the positive impact craft beer has had on the community, on residents' lifestyles and livelihoods.
Small and independent craft breweries, pubs and taprooms "provide jobs, give us places to gather with friends and family, and keep our glasses full of delicious craft beer," according to the Boulder-based trade group that created the event.
And while "the post-Thanksgiving period can be a blur of activity and crazed holiday shopping ... Small Brewery Sunday is a chance to slow down and savor the things that matter: conversation, friendships, community — and finely crafted concoctions of malt and hops," said the BA, which provides materials to help breweries promote themselves and the holiday on its website, brewersassociation.org.
After shutdowns that saw a number of breweries in Colorado and nationwide permanently close their doors, many that remain continue to face an uncertain future as they struggle to find their footing in para-pandemic times.
"Since the onset of the pandemic, America's small and independent craft breweries have adapted their business models to accommodate local health restrictions, supply chain issues, and shifts in consumer habits, many of which have the potential to translate into long-term changes in visitation and spending behavior," said the BA. "This year's holiday comes at a critical time for craft brewers who are seeing a return in on-premise consumption but are still working to recover from the 9 percent drop in craft beer volume sales in 2020."
This year's Small Brewery Sunday also highlights a push to get Congress to replenish the Restaurant Revitalization Fund, established by the American Rescue Plan Act with $28.6 billion in federal grant money to help businesses survive the shutdown and its long term fallout.
The federal fund ran dry and was closed after fulfilling fewer than one-third of the grant requests it had received.
"Our breweries are such an important part of what makes Colorado Springs special," said Visit Colorado Springs' communications coordinator Sheridan Powell. "The community really rallied to support local spots during lockdown, and it's been great to see that trend continue."
Small Brewery Sunday — as well as VisitCOS' own Crafts and Drafts passport program, which offers deals through the end of 2021 — is "a great way to support our local spots," she said.