In-N-Out Burger will open its second Colorado Springs restaurant at 10:30 a.m. Friday, nearly one year after the California fast-food favorite debuted in the city and in the state, according to a news release. 
The restaurant opens at 2895 New Center Point, just east of Powers Boulevard and Constitution Avenue on the Springs' east side. The location is part of the First & Main Town Center retail complex.
In-N-Out will operate from 10:30 a.m. to 1 a.m. Sundays through Thursdays; the restaurant will stay open until 1:30 a.m. Fridays and Saturdays.
The location will have indoor seating for 84 people, a covered patio that can accommodate 76 more and a single-lane drive-thru. The restaurant will employ about 80 people.
Since it was founded as a small hamburger stand outside Los Angeles in 1948, In-N-Out Burger has developed a cult-like following of customers who savor its made-to-order burgers, fries and milk shakes made with real ice cream.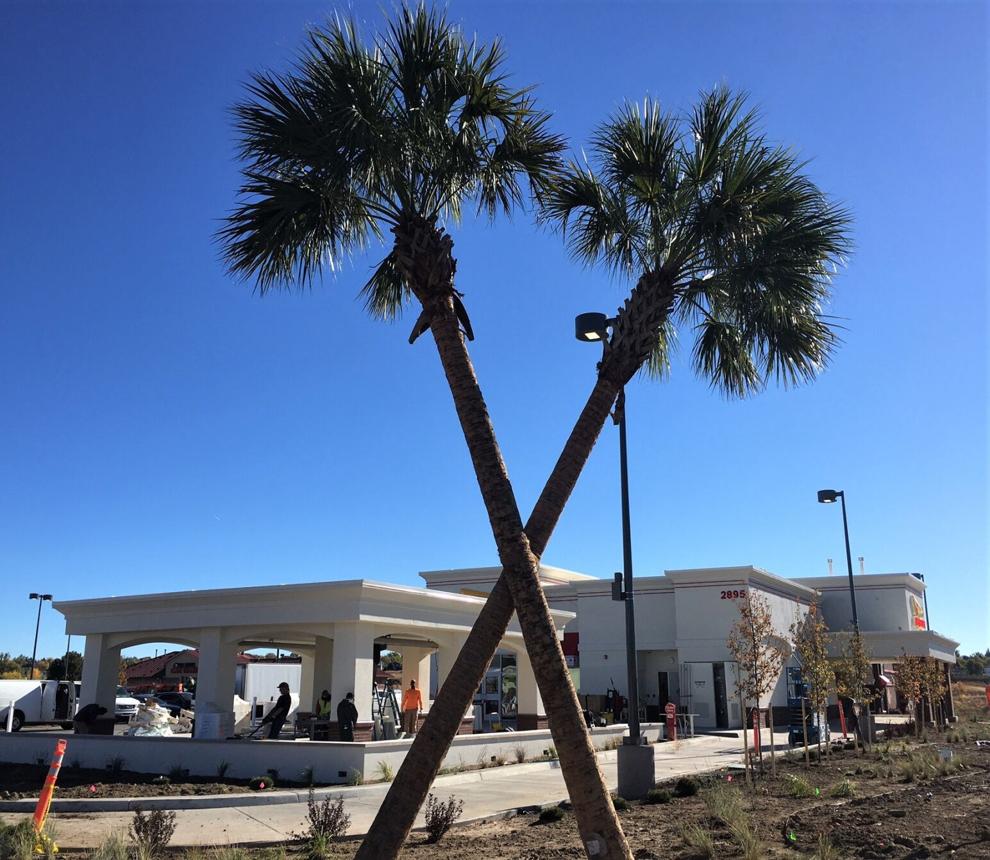 The privately owned In-N-Out, whose restaurants are corporate owned and operated and not franchised, has expanded slowly over the years. 
In November 2017, In-N-Out announced it was coming to Colorado and would open its first restaurant in Colorado Springs.
That location, southeast of InterQuest and Voyager parkways in the north-side Victory Ridge development, opened Nov. 20, 2020. In-N-Out also built a distribution and production facility at Victory Ridge that serves its Colorado restaurants.
The new location in Colorado Springs will be In-N-Out's fifth in the state; the chain also has opened restaurants in Aurora, Lakewood and Lone Tree.
In-N-Out now has about 360 locations in Colorado, California, Arizona, Nevada, Texas, Utah and Oregon. Last year, In-N-Out announced it also would expand to Idaho.