Raising Cane's Chicken Fingers hasn't opened its first Colorado Springs location, but the chain already is eyeing a second site.
Louisiana-based Raising Cane's plans to add a restaurant at the Powers Pointe shopping center, southwest of Powers Boulevard and Barnes Road on the Springs' busy northeast side.
Documents submitted recently to city planners show a free-standing, 3,575-square-foot Raising Cane's to be built on 1.2 acres at Powers Pointe. The restaurant would have a patio and drive-thru to go along with indoor seating. Its opening date, number of employees and other details weren't available.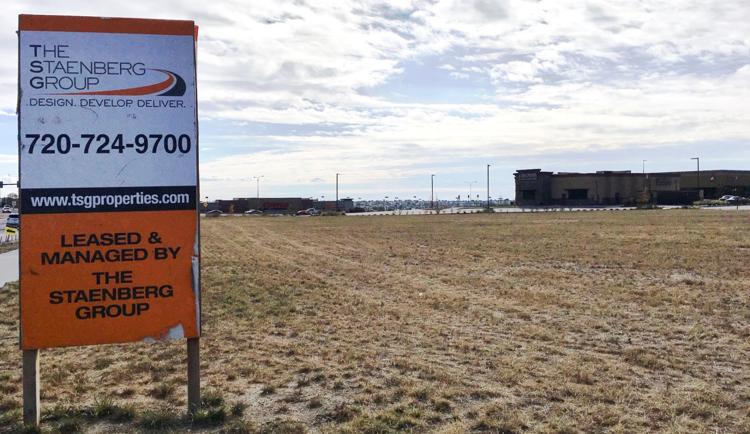 Raising Cane's would join LongHorn Steakhouse, Blaze Pizza, Zoes Kitchen and Tokyo Joe's at Powers Pointe, along with Sprouts Farmers Market, Bentley's Pet Stuff, Tuesday Morning and other retailers. A Burlington clothing store also is under construction at the shopping center.
The latest Raising Cane's has regulatory hurdles to clear, however. Restaurant chain representatives who submitted the proposal to Colorado Springs planners are seeking city approval of a development plan.
Raising Cane's couldn't be reached for comment. Previously, the chain told The Gazette that it "is continuously evaluating opportunities to grow restaurants all over the world, and especially in Colorado." A representative of St. Louis-based The Staenberg Group, a real estate company that's developing Powers Pointe, also declined to comment.
Another Raising Cane's is planned as part of a new retail center being developed southeast of Academy Boulevard and Agora Point on the site of a now-razed Elephant Bar restaurant in northern Colorado Springs, according to documents filed with city planners in July.
A multitenant building that will be part of that project is taking shape on the site, but construction doesn't appear to have started on Raising Cane's. Confluent Development of Denver, which is building the retail center at Academy and Agora, said through a spokeswoman that no information is available about its project.
Raising Cane's has become popular among "caniacs" for its made-to-order, marinated and breaded chicken fingers. The restaurant's limited menu also features fries, cole slaw, Texas toast and drinks.
The fast-casual chain opened its first location in 1996 and now has more than 390 restaurants in 24 states and five Middle Eastern countries, according to its website. Raising Cane's has five Colorado locations — in Castle Rock, Centennial, Highlands Ranch, Fort Collins and Parker. A sixth is coming to Broomfield, the chain's website says.