In honor of Father's Day, we asked Colorado Springs-area business people who have followed in their father's footsteps — entering the same business or even taking over the company — this question: What are the most important business and/or life lessons you learned from your father?
Jim Johnson, owner, GE Johnson Construction Co.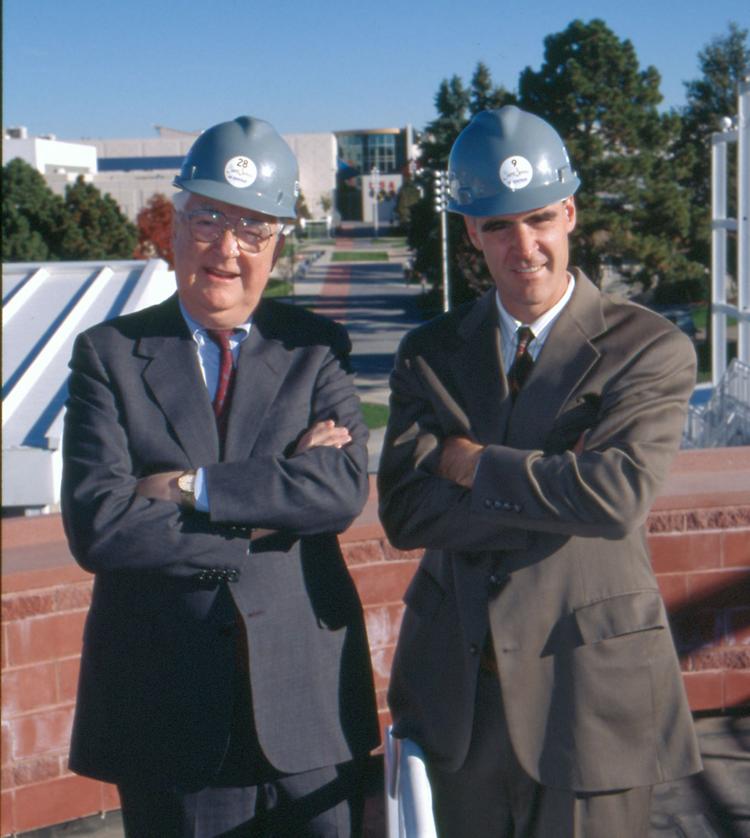 "I think probably what he instilled in all of us was a work ethic and the lack of entitlement. If you really want something, you've got to work for it. ... It cascades over some other values, like perseverance and family, but it's really kind of rooted in the Midwestern work ethic that I believe he was raised up in.
"Businesswise, it really was just treat to people the way you wanted to be treated yourself. ... The other thing that I saw, I walked by his office one fall and he was writing a check out to Kansas State athletics. I went in and I said, why are you supporting that bunch of losers? He said, you know, I believe in them and they need my help more than ever. You can't just be on a bandwagon and support things when things are gong good, you always have to be there when things are going not the way you would want. He was very big on being part of the community and giving back."
Jim Johnson's father, Gil, founded GE Johnson in 1967. Jim, who began at the company as a laborer during the summers while attending college, became president in 1997, three years before his father's death.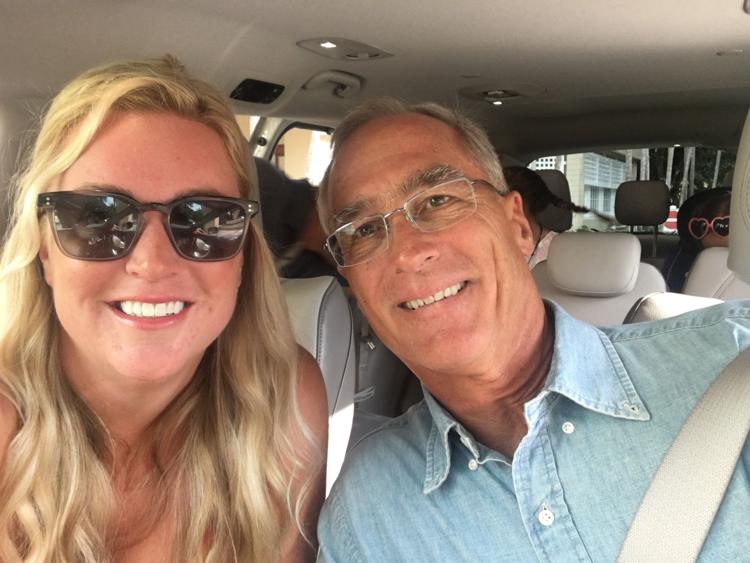 Holly Trinidad, co-owner of Hoff & Leigh
"I would say probably, since having family of my own, one of the biggest lessons that he taught me, and not actually by saying it but doing it, is be there for your children and make them your No. 1 priority. So my dad never missed any swimming events and was always at school events and always made at least me feel like I was the most important thing. ...
"One of the big things that he always taught and still teaches is live with the spirit of abundance. What does that mean? If you live with the spirit of abundance, you're going to accomplish and do more things than you probably thought you could because you don't have an attitude of I don't have enough money or I don't have enough time."
Hoff & Leigh, a commercial real estate firm, was founded in 1987 by Bob Hoff and Holly Trinidad's father, Tim Leigh. Holly and her husband, RD, now own and operate the business.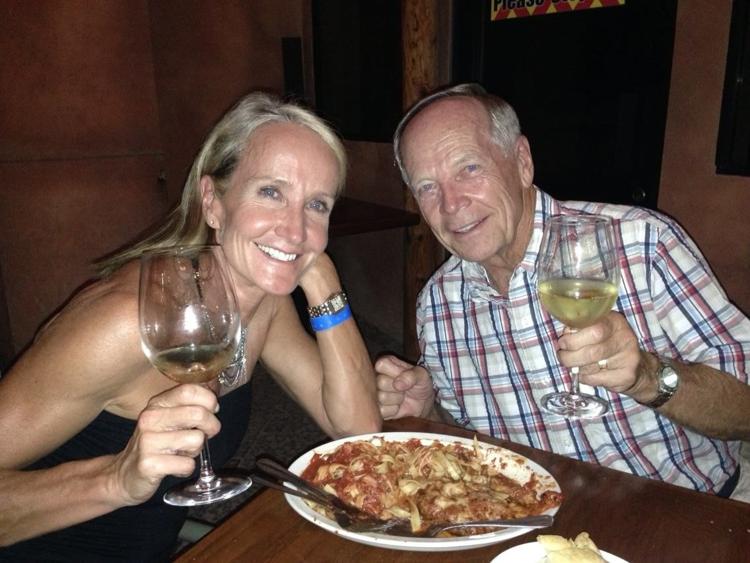 Michelle Blessing, a Realtor with ERA Shields
"My dad switched careers when I was in high school (from managing an appliance store to working in real estate). As much as it was hard on the family for a few years (it is difficult to make a good living at real estate when you first start) I think this showed me that being happy in what you are doing is paramount to overall success in life.  ... He has always instilled in me the characteristics of dreaming big, being authentic, being disciplined and being fearless. Additionally, I have also valued my father's integrity, honesty and his willingness to give back to the community. I try hard to follow his example because I want to make a difference in this world — just like he has."
Michelle Blessing's father is Bill Hurt, a longtime member of the Colorado Springs real estate community as head of ERA Shields Real Estate. Hurt sold the business a year or so ago and recently fully retired. Blessing, a triathlete, made the jump from coaching to real estate 16 years ago; she was a coach with USA Triathlon.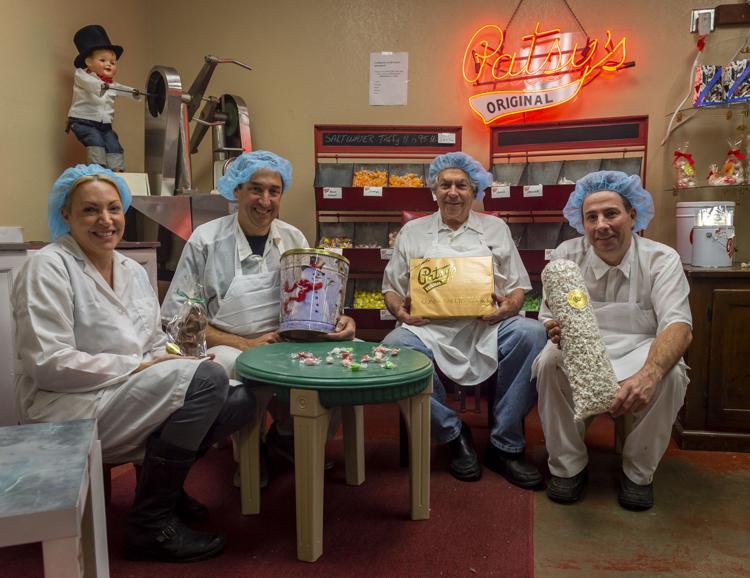 Si Niswonger, a third-generation candymaker with Patsy's Original
"Basically, the joy in hard work and knowing at the end of the day the satisfaction of a job well done. That's one thing that he and my grandfather really instilled in us. Customer service was another one. Always emphasizing quality. Dedication. Manners, of course, and treating people right. 
"Skills such as mechanical skills, Dad taught us a lot about that, how to maintain equipment, how to work on things, how to think outside the box to solve problems, because we have to do all our own maintenance.
"For my brother and I, we look up to him, and he and my grandfather both had such a big influence on our lives. They taught us really what it was to be a man and how to grow up and work in this world and never shy away from a hard day's work."
Si Niswonger and brother Mike are part of the family-owned Patsy's Original, better known as Patsy's Candies. Their grandparents, Howard and Carolyn Niswonger, bought the business in 1956, and their dad, Wes, automated the production and introduced chocolates to the business. Wes, who turns 79 soon, is still at work every day, Si says.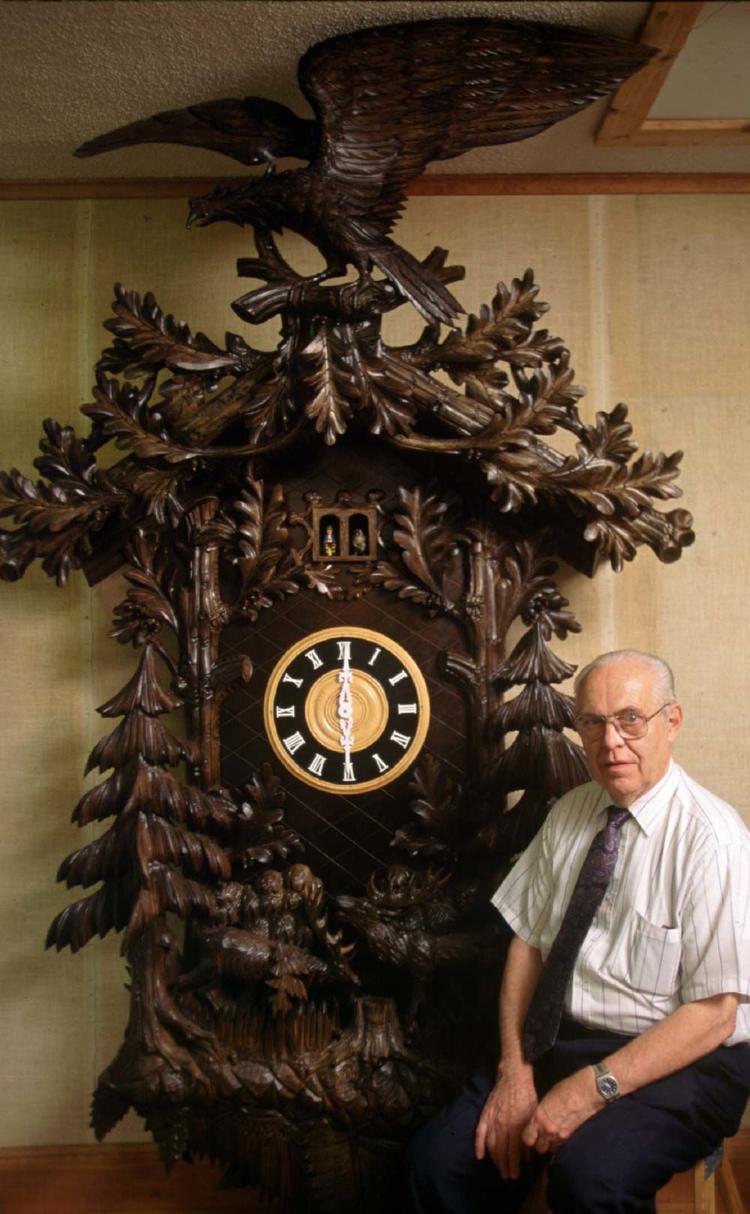 Jonathan Mattson, co-owner of the Tick Tock Shop
"My dad really taught me the importance of integrity, of keeping your word, even when it hurts. That's an important lesson for business: If you promise something, you've got to follow through, even if it's harder or not what you expected.
"Dad was pretty frugal with his money and didn't overextend himself. I learned a lot about that: the value of hard work and the value of money, to not just waste it or take it for granted. He grew up not having much and worked hard his whole life. Another thing is if you find joy in your work, it doesn't have to be a grind that you just try to get away from on the weekend. Enjoy what you do,  that makes a big difference."
Jonathan's father, David Mattson, founded the Tick Tock Shop in 1974. David Mattson died in 2010; Jonathan and brother Carl now own the business.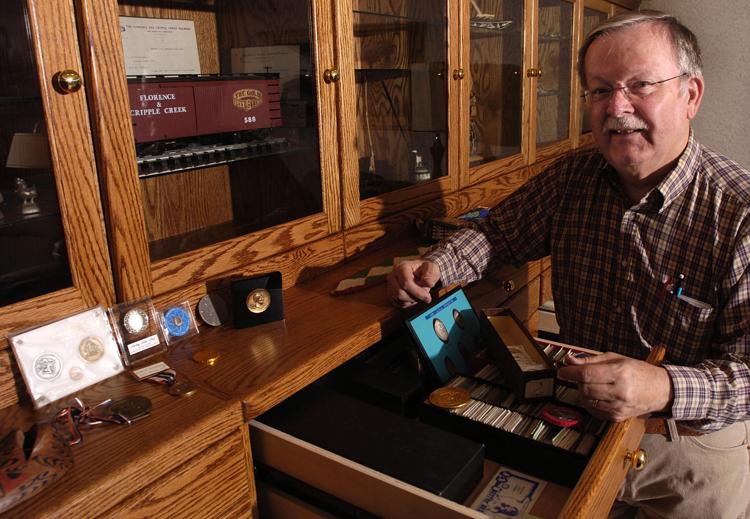 Tom Hallenbeck, owner of Hallenbeck Coin Gallery
"I guess the most important thing he taught me was to follow your passion. He loved coins and coin collecting and took his kids (two brothers and myself) to coin club meetings, coin shows, and his passion rubbed off on both myself and brothers, even though I am the only one to follow this path. In fact I wasn't sure is was going to be my path, until I started working for him right out of college, then the passion blossomed, and now I have taken over the business and he is now an hourly employee. He still works part time at the young age of 87, and still loves it and is still a valuable asset with his decades of knowledge and business acumen. I still listen to his advice and am still inspired by his unending passion for coins and numismatics in general."
Tom Hallenbeck's father, Ken, started Hallenbeck Coin Gallery in 1983. Tom bought the business in 2001.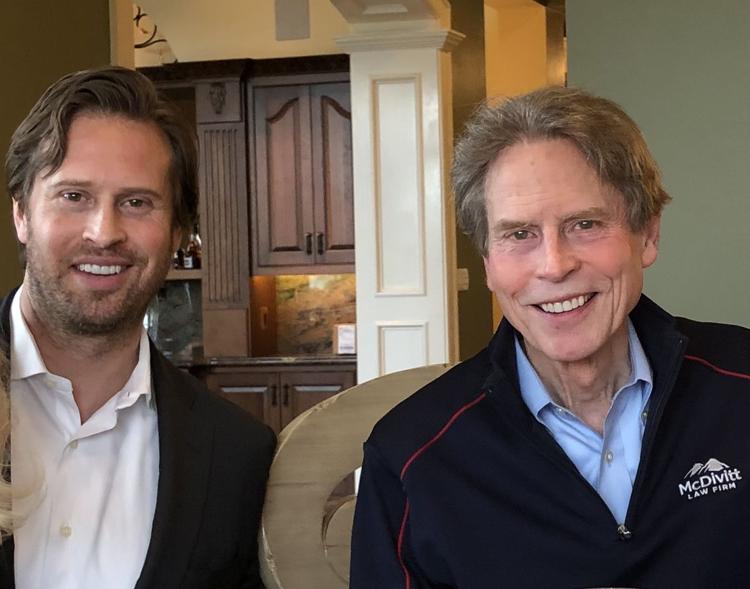 David McDivitt
"The most important lessons I have learned from my dad are lessons that he, himself, has taken from the pages of history: Success is never final and failure is never fatal, 'to never, ever, ever give up,' and that 'a good plan, executed violently today, is better than the perfect plan executed next week.' He has instilled in me the importance of integrity and character, and a shared goal of trying to make this world a better place for those around us.
David McDivitt's father, Mike, is founder and CEO of McDivitt Law Firm, one of the state's largest personal injury law firms. David joined the practice in 2007 and is vice president and chief operating officer.